Tickets 
General Admission $125.00
VIP Admission $299.00
Super Fan Pass $799.00
Luxury Sand Cabana 
Luxury Elevated Cabana 
Locker Rental $15.00
Tickets go on sale Thursday October 11 at 9:00 AM here

Questions & Answers
Q: Can I enter anytime?
A: As long as you are holding a ticket that has not yet been scanned that day, you may enter any time during the event.
Q: Is re-entry allowed?
A: No! Ins-and- outs are not allowed.
Q: Do you take credit cards at the bars?
A: Yes! All bars take cash. We also have ATM's on site to get cash. At times, internet signals can be challenging so using cash ($20's and smaller) is always quickest.
Q: Where does this take place?
A: At Huntington State Beach at Brookhurst and PCH.
Q: What kind of ID do I need?
A: You must present a current, government issued identification to enter the festival and/or buy alcohol. Ages under 18 must be accompanied by an adult and will not need ID.
Information sourced from Country Coastal Jam Website
Parking 
There will be extremely limited parking at Huntington State Beach! We highly suggest parking off site or using an alternative mode of transportation.
Parking Lot Hours: 6AM - 10PM
Standard Vehicle Rates: Day Use $15.00, Senior Day Use $14.00
Ride Share
Uber, Lyft and other rideshare providers will be available to take you to and from the venue.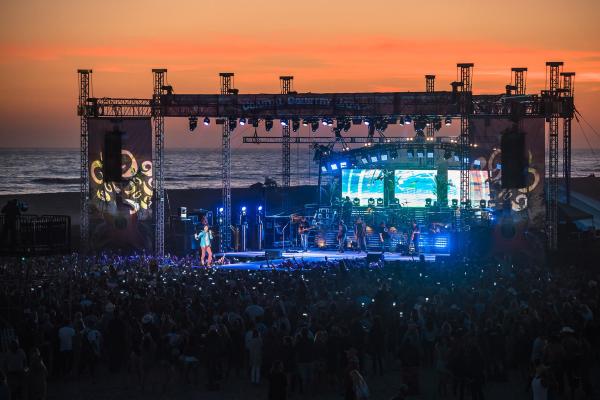 Map 
Find your way around the Coastal Country Jam Festival.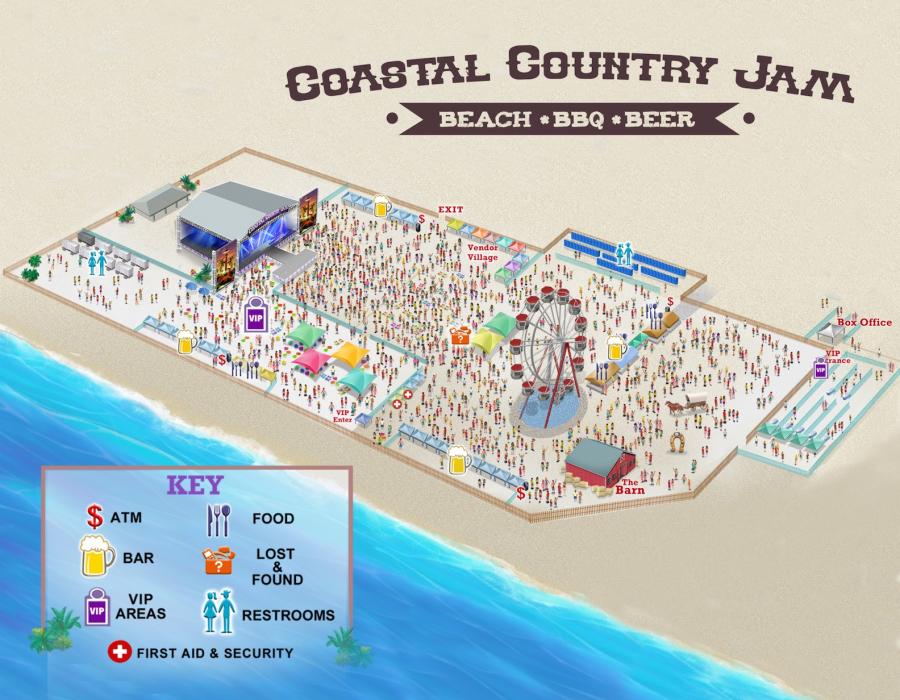 Attractions 
There will be a ferris wheel, line dancing and art installations around the festival.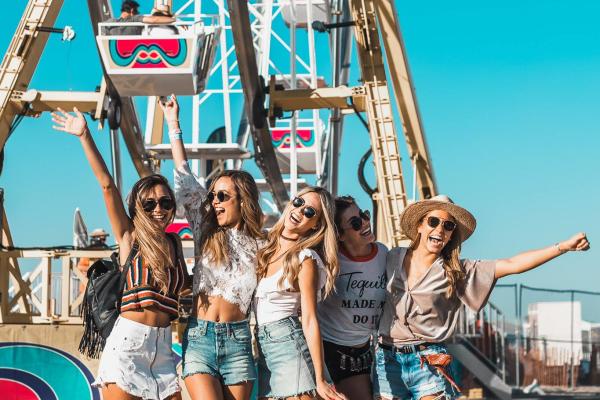 Food & Drink 
There will be bars and food tents in the festival.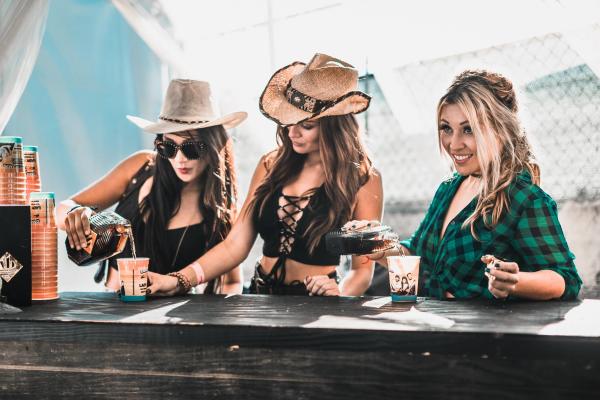 Black Sugar Rib Company: serves up only the finest meats, with the finest ingredients featuring some of SoCal's best smoked meats such as Ribs, Brisket and pulled pork. 
Sol-Agave Mexican Cuisine: Serves an upscale Mexican Food. 
Baby's Badass Burgers: Flawless half pound burgers made to order with premium toppings and homemade sauces. 
Belly Bombz Kitchen: Korean inspired wings and sliders. 
Kabobaque Skewers: Handcrafted California Kabobs.
The Attic On Broadway: Instagram worthy Southern food. 
Dolce Monachelli's Gourmet Mini Cakes: Italian Butter Rum, Chocolate Whiskey and Luscious Lemon Drop little cakes.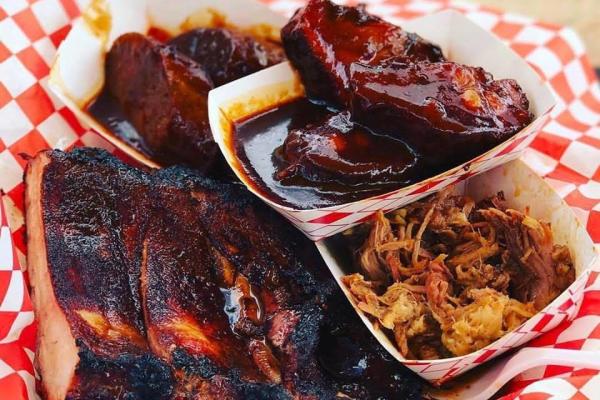 Social Media
Share your experience at the Coastal Country Jam by tagging #SurfCityUSA and #CoastalCountryJam! 
Upcoming Huntington Beach Events