Leading Huntington Beach hotels know the importance of being pet-friendly and welcoming your dog like a VIP - Very Important Pooch.
This beachside resort welcomes guests to bring their furry, feathery or scaly family members - no matter their size, weight, or breed, all at no extra charge. Their promise: "If your pet fits through the door, we'll welcome them in." They'll spoil your pup with outstanding amenities like front desk treats, plush pet beds, feeding bowls, a dog-friendly restaurant and menu, and a nightly wine reception from 5-6 pm for guests and their pets who love to party - all at no extra cost. And if on hand - or paw, as it were - you may even be greeted by one of their Directors of Pet Relations.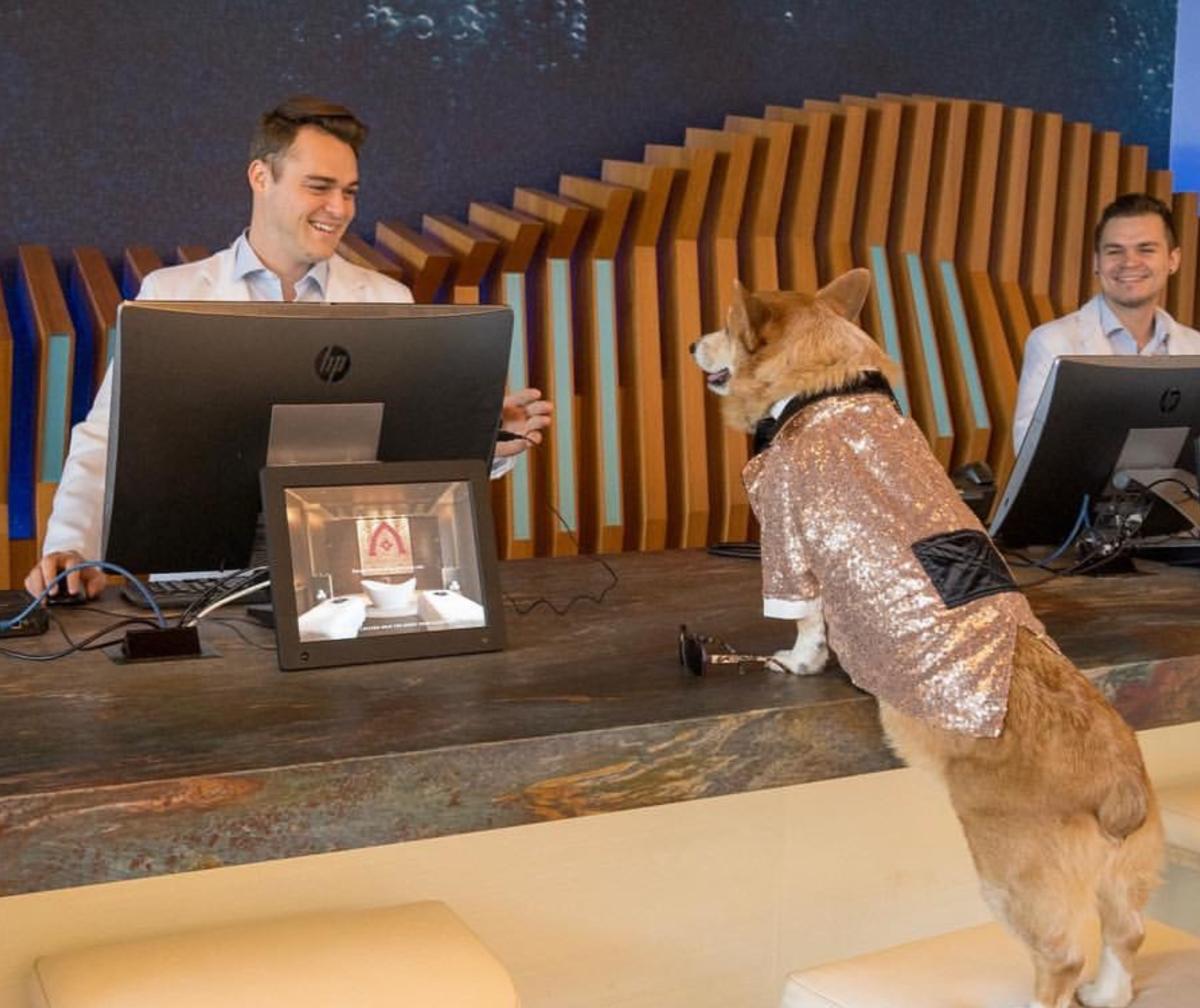 When you arrive at this pet paradise, Lago, their French Bulldog Pet Concierge, and a special greeter will tell you and your four-legged companion all about the hotel's dog amenities, like luxurious pet beds and feeding bowls - available for a nominal fee - along with free pet cleanup bags. Don't miss the 1,100 square foot outdoor pup play area, Paw-séa outfitted with a lifeguard station dog house. There is no additional fee for pets weighing 50 pounds or more. Paséa Hotel & Spa is a modern oasis for a furry friend, they have even been awarded Best Dog-Friendly Hotels in the U.S. by Travel + Leisure. Read Paséa Hotel & Spa health promise here.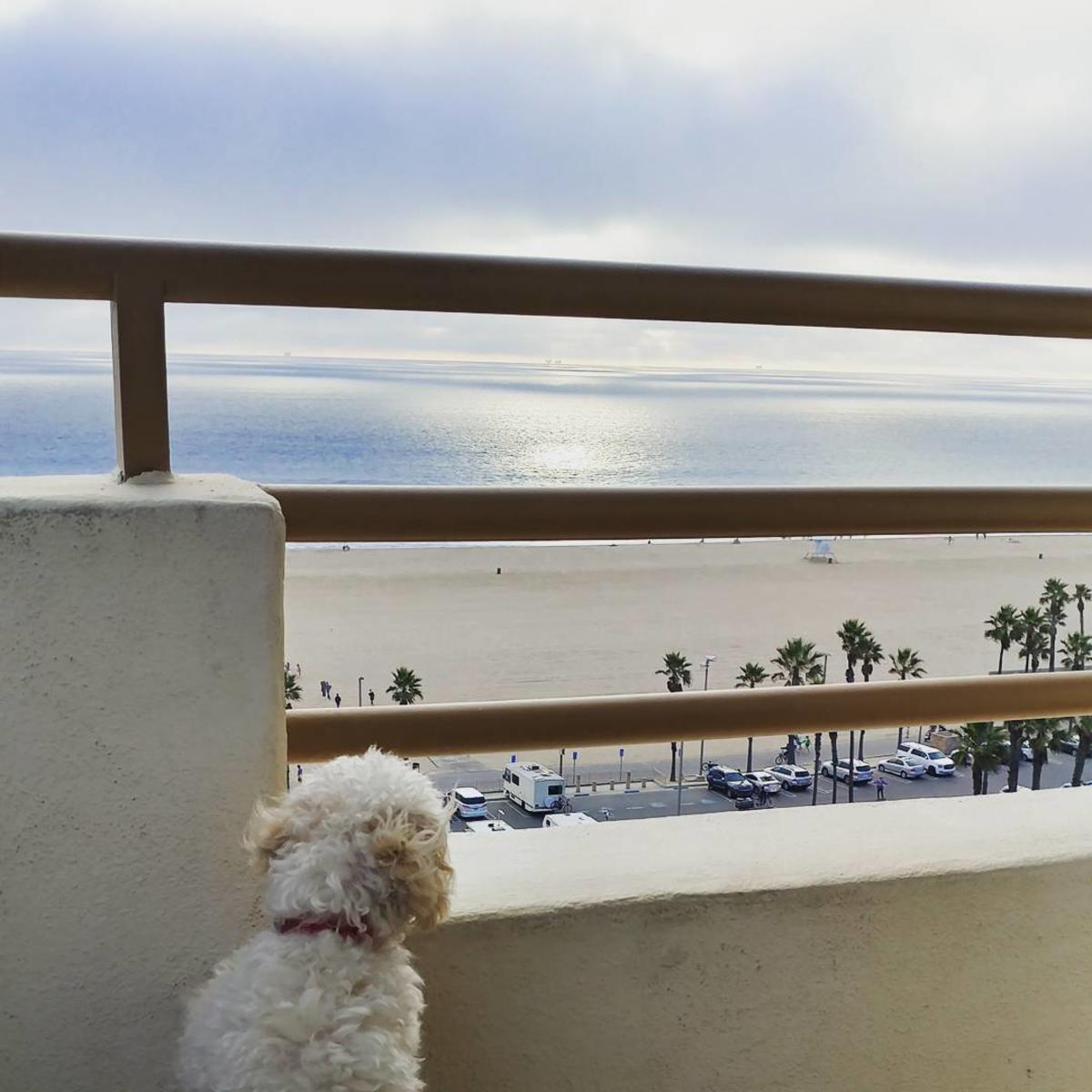 The Pawty Never Ends at Our Pet-Friendly Resort in Huntington Beach. Wag it at the Waterfront, offers numerous amenities for your canine and feline family members for an additional fee. Additionally, their lavish "It's a Wonderful Dog's Life" package treats your pup like royalty from the moment you step into your room. Pet beds, feeding bowls, pet-sitting, and even a pet-friendly room service menu are just a few of the features you'll find at this full-service beach resort. We welcome all pets 75 pounds and under. The standard pet fee is $99 per stay and is non-refundable. Please call directly to book your pet-friendly room or suite, and be sure to introduce us to your pet upon check-in so we can say hello.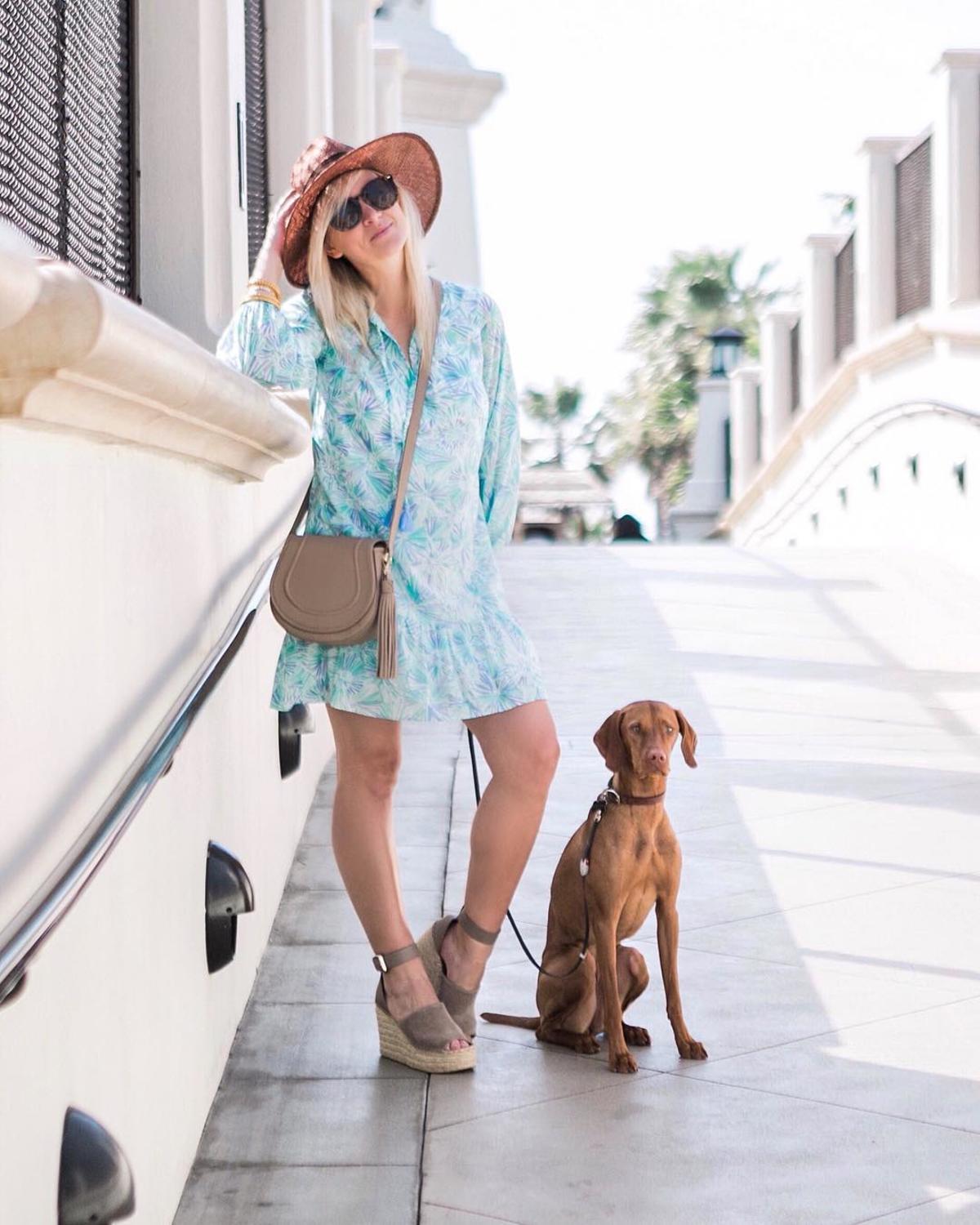 Relax amid the Pacific Ocean views with your pooch. The Hyatt has designated dog-friendly rooms, just blocks away from one of the only dog-friendly beaches in Southern California. There is a $150.00 charge per stay up to six nights. Only dogs weighing 50 lbs or under will be permitted. Two dogs may stay in a guestroom, provided that the combined weight of both dogs does not exceed 75 lbs.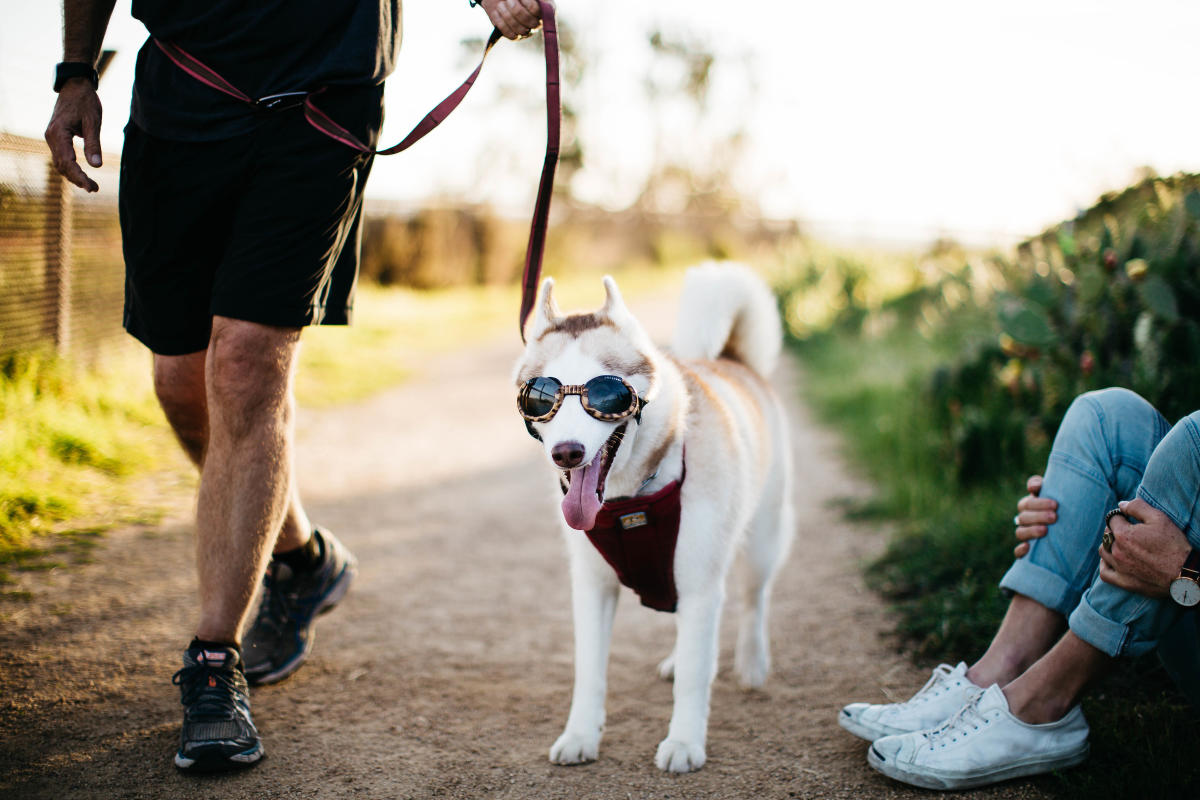 Relax and rejuvenate with your four-legged friend at the newly renovated eight-story luxury boutique hotel situated just off the 405 freeway and across the street from Bella Terra. Dogs are allowed with a fee of $50 per pet for total stay (restrictions: up to 75 lbs. per pet or with pre-approval). Waste bags and a dog walking area are located behind the hotel.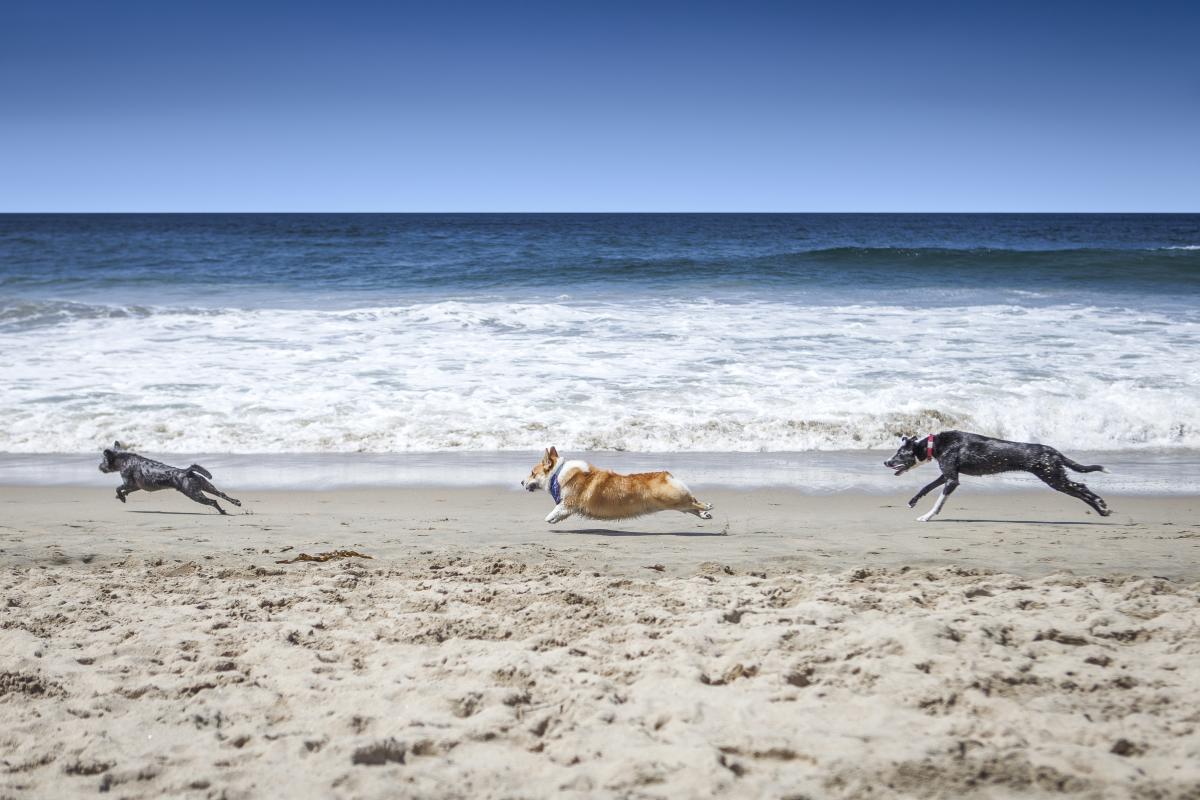 Enjoy a pawfect getaway, located just nine miles from the Huntington Beach Pier; this hotel is designed for guests who need more than only a standard hotel room. Studios and suites feature a kitchen, living space, and laundry facility (which will be pawfect for you and your dog after an afternoon at the Dog Beach). Dogs and cats are allowed with a fee of $25 per pet per night up to $150 maximum per pet (restrictions: up to 25 lbs. per pet). Additionally, enjoy grassy areas surrounding the hotel for dog walking.