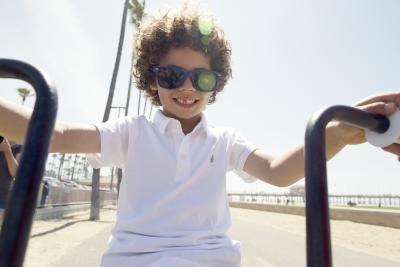 Hours & Parking: Open from 6 am to 10 pm, Bolsa Chica State Beach provides ample parking lot space for $15 per day for standard rides and $30 per day for oversize vehicles, with no in/out privileges. Gates close at 9 pm. The maximum trailer, camper, and motorhome length is 40 feet. Please note parking rates are subject to change at any time without notice.
Restrictions: No alcohol, glass, dogs, smoking, or tent camping allowed.
Concessions: If noshing on fresh Californian cuisine and sipping cocktails by the sea sound like your ideal beach day, Bolsa Chica State Beach is your happy place. Four newly minted gourmet concessionaires by acclaimed Prjkt Restaurant Group offer everything from burritos to firewood to poke nachos. At the most northern tip sits SeaLegs at the Beach, sister to award-winning SeaLegs Wine Bar, pouring wine and beer and serving up a champagne brunch, signature flatbreads, and more. Next in line is SeaSalt Beachside Burger plating nostalgic Santa Maria-style burgers paired with a craft beer garden. As they say, "it's not your average burger shack." Keep heading south and stop in at Beach City Provisions, a one-stop shop catering to RV campers and featuring comfort food, local craft beer, and a small general store. And finally, Pacific Kitchen at the southern most end offers sustainably sourced fish, acai bowls, coffee, and beer.
Perks: At new and full moons during the summer, California grunion spawn along the shore. A fishing permit is required to catch them by hand. The Bolsa Chica Ecological Reserve is located across Pacific Coast Highway, so wave hello or split your day between the two. The Bolsa Chica Lifeguard Headquarters and Campground Amphitheater share the knowledge year-round with educational programs for adults and children.
For more information, call 714-845-3460 or visit the website.