Measuring 1,850 feet in length, the iconic Huntington Beach Pier is one of the longest piers on the West Coast. Jutting out into the Pacific Ocean at the intersection of Main Street and Pacific Coast Highway, it symbolizes the heart of Huntington Beach and is the most photographed spot in town. Our pier's location allows visitors and locals alike to experience the breathtaking views amidst the sounds of crashing waves and the ocean breeze. The pier and the city came into existence together in 1904, and thanks to historic surfing demonstrations by legendary Hawaiian watermen George Freeth and Duke Kahanamoku, this landmark is an integral part of Huntington Beach surfing lore. Rebuilt after two storms in the 1980s, the pier is all about simple pleasures.
Hours
Located at Pacific Coast Highway and Main Street, the pier is free and open to the public daily from 5 am to midnight. Please note that dogs, bicycles, skateboards, and smoking are not permitted on the pier.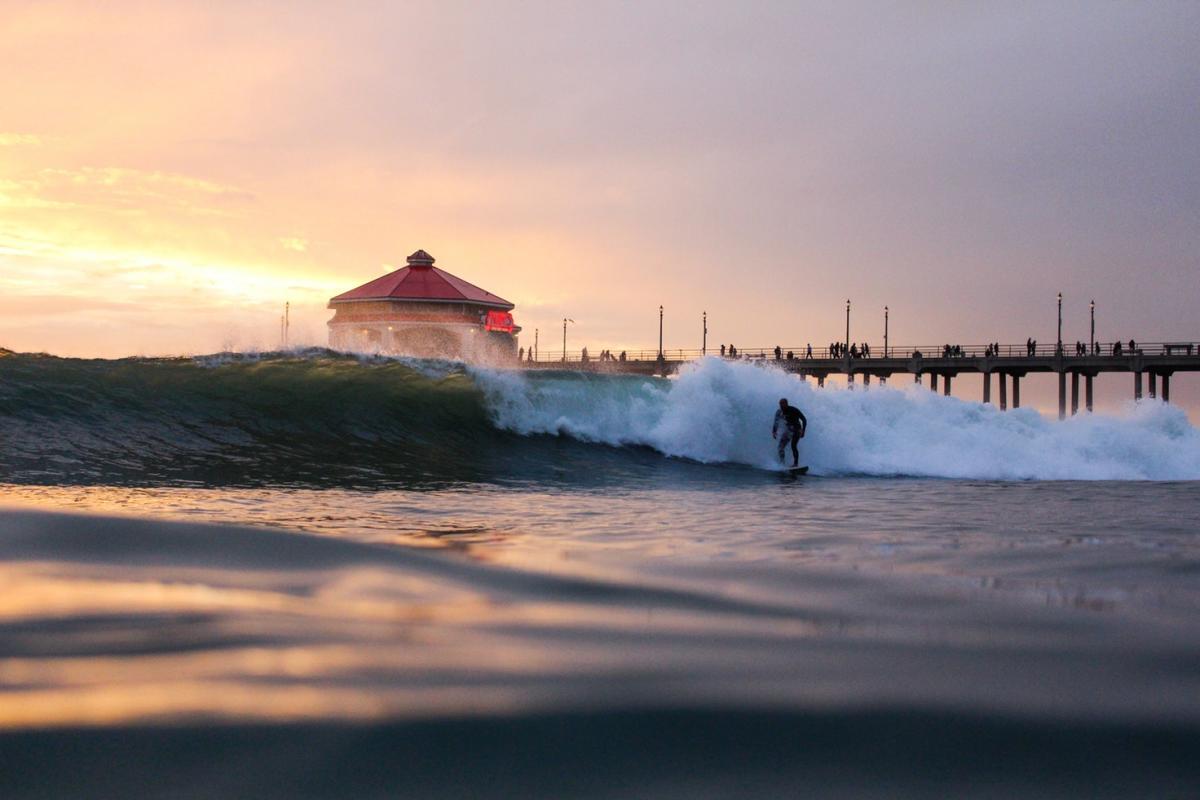 Parking 
BEACH PARKING
Municipal Parking Lot
Location: South of the Huntington Beach Pier, on the side of Pacific Coast Highway adjacent to the beach.
(Enter at First Street, Huntington Street, and Beach Boulevard.)
Day rate: $15
Annual Beach Parking Pass: $150
Annual Senior Citizen Parking Pass: $75
More information on annual beach parking passes here.
Pier Plaza Parking Lot
Location: Lots on both sides of the Huntington Beach Pier.
May - Sept.: $1.75 per hour
Oct. - April: $1.50 per hour
Daily max: $15
Grab a shake at Ruby's Surf City Diner (Salted Caramel is the bomb), scout out your favorite busker, or rent fishing essentials (just a rod, reel, and bait will do ya) to try your hand at casting a line. Fishing licenses aren't required on the pier, so there's no advance paperwork involved — and if you have no idea what you're doing, just watch the dozen or so others who look like they've been going at it for decades.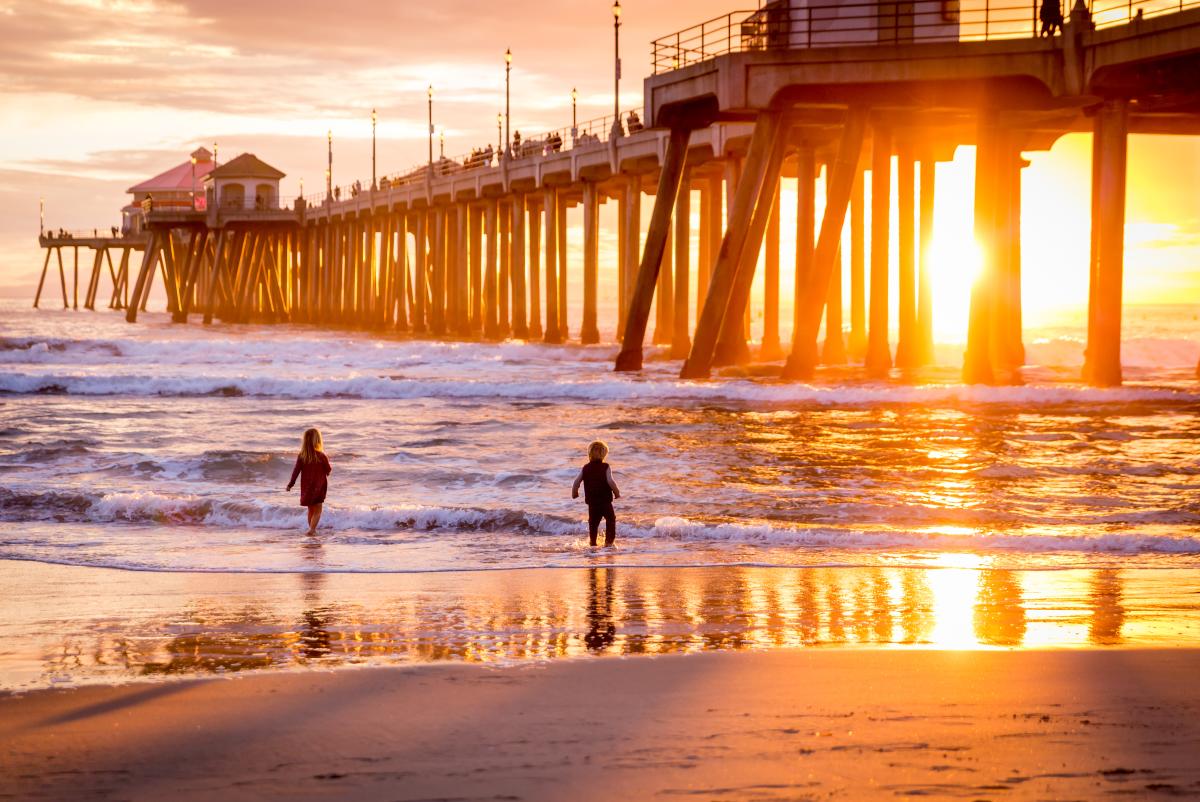 The second story of Ruby's has been transformed into Jan & Dean's Tiki Lounge - a tropical hideaway, complete with a lush ambiance and a special food and cocktail menu. Ask for a booth by the window, order a round of mai tais, and you'll feel as though you've been transported to Hawaii in no time!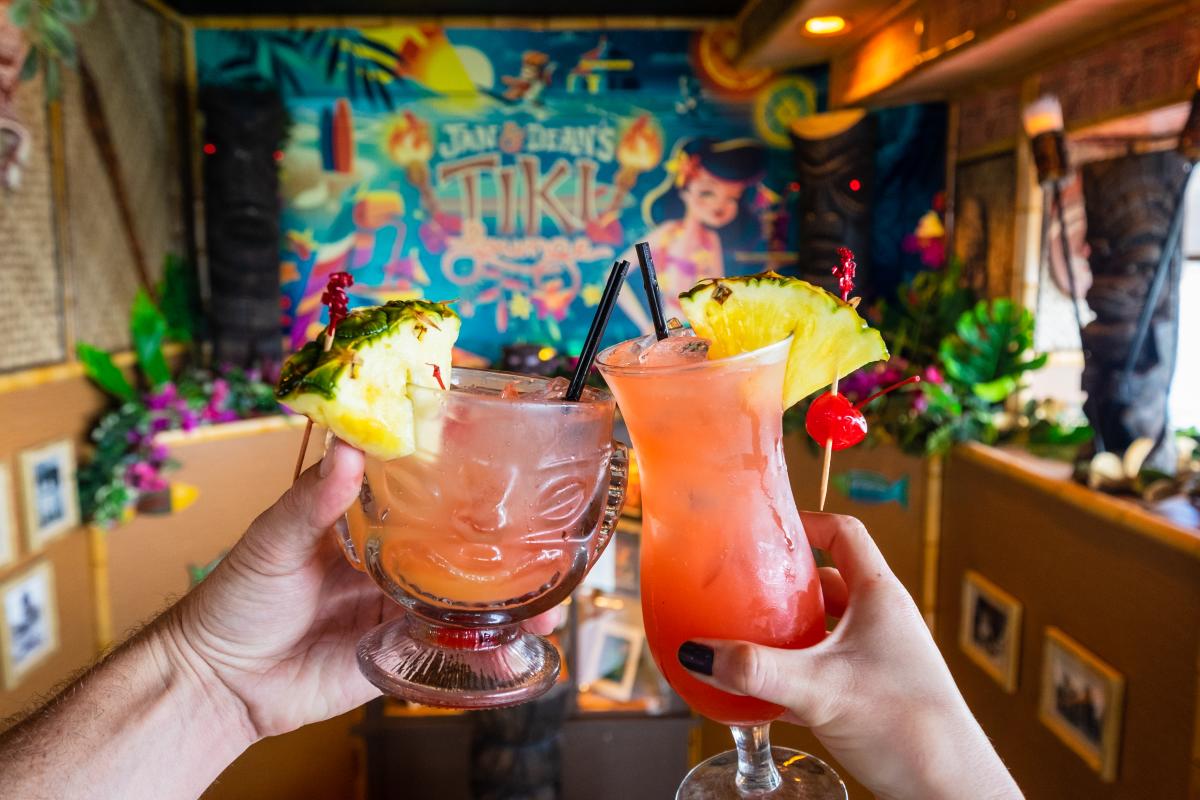 Stores
A leisurely stroll offers stunning panoramic views of Catalina Island, Newport Beach to the south, and Long Beach and San Pedro to the north; aerial scenes of the surf action; and, of course, photo ops. Step into Surf City Store for souvenirs, The Kite Connection for colorful acrobatic silks and ribbons, or Let's Go Fishing for a rod, reel, and bait to cast your line off the pier (no license required).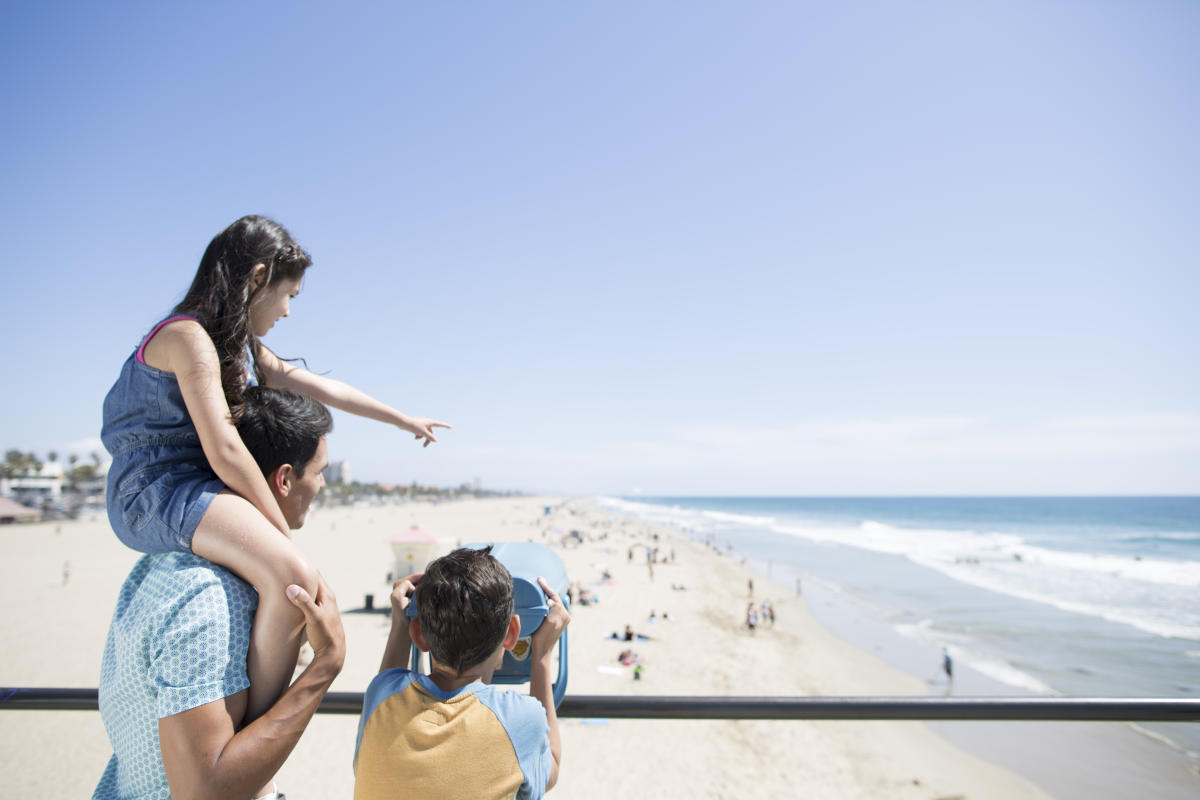 Places to Stay in Huntington Beach
Dotting Pacific Coast Highway are luxury resorts and affordable hotels in Huntington Beach, California.