Contact Film HB
Huntington Beach is open for filming and the Huntington Beach Film Commission is here to assist you with all your filming needs. We currently require a minimum of 15 business days to process permits. For any questions or inquires, please email Hannah Sutton at hannah@surfcityusa.com or call (714) 969-3492, x218.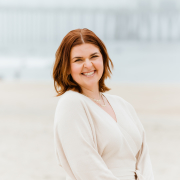 Hannah Sutton, CTA

Marketing Coordinator
Hannah coordinates content creation to keep Huntington Beach looking and sounding as rad as it is on social media and through email newsletters. She also works to bring film productions to town and assists in the development of strategic communications, campaign development, print advertising, and more.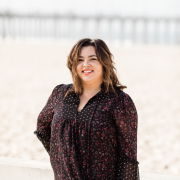 Sophia Valdivia

Director of Tourism Development
Contact Sophia for your film and travel trade needs, including location scouting, film permit questions, itinerary suggestions, and transportation and vendor referrals.