Huntington Beach Art Center
Every visit to Huntington Beach should include a stop at the Huntington Beach Art Center on Main Street. Opened to the public in 1995, the Art Center is the creative heart of downtown HB. A community arts and culture center, the Art Center provides space for creative expression, offering low cost, high-quality art, music, and movement classes in its studios and dynamic exhibitions and event programming in its galleries.
The Huntington Beach Art Center hosts six exhibitions a year, often providing valuable opportunities for regional artists to share their art with residents and visitors in the Huntington Beach community. Operated in partnership with the City of Huntington Beach and the Huntington Beach Art Center Foundation, admission to the Art Center is free and open to the public.
Visit www.huntingtonbeachartcenter.org for more information and learn about current programs, exhibitions, and events.
2020 Huntington Beach Art Center Calendar Highlights
The Art Center celebrates Southern California artists and culture in its sweeping 3,000 square foot galleries. Centered on the Center, the Art Center's most eclectic show of the year, kicks off 2020 with its 20th edition featuring original works in an array of media by over 200 artists. Regional artists fill the galleries with color and expression in this open call, non-juried, salon-style installation.
2020 Calendar Highlights
Centered on the Center: January – February

Creative Visions: March

Design: April – June

Dressed to Inspire: May

Art at the Beach: July

Community Surf Art: July – August

Plein Air: September – October

Surf City Arts Fest: October

Inspired: November – December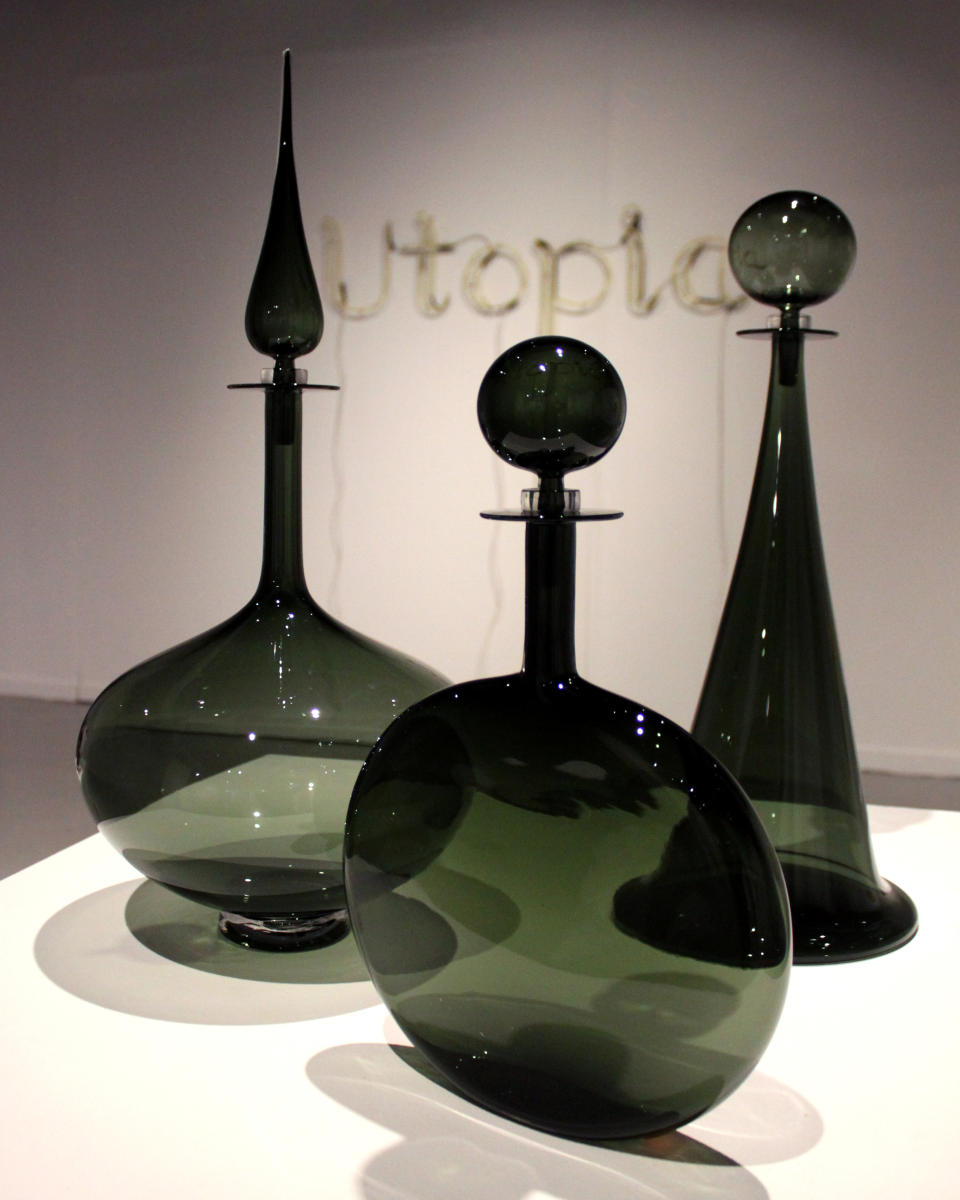 Design takes over the Art Center in the spring. Students and their professors from Orange County community colleges investigate historic and contemporary trends in Southern California design for the Art Center's spring exhibition. Ceramicists and glass artists will display next to fashion and jewelry designers, highlighting current interpretations of traditional materials and their functions.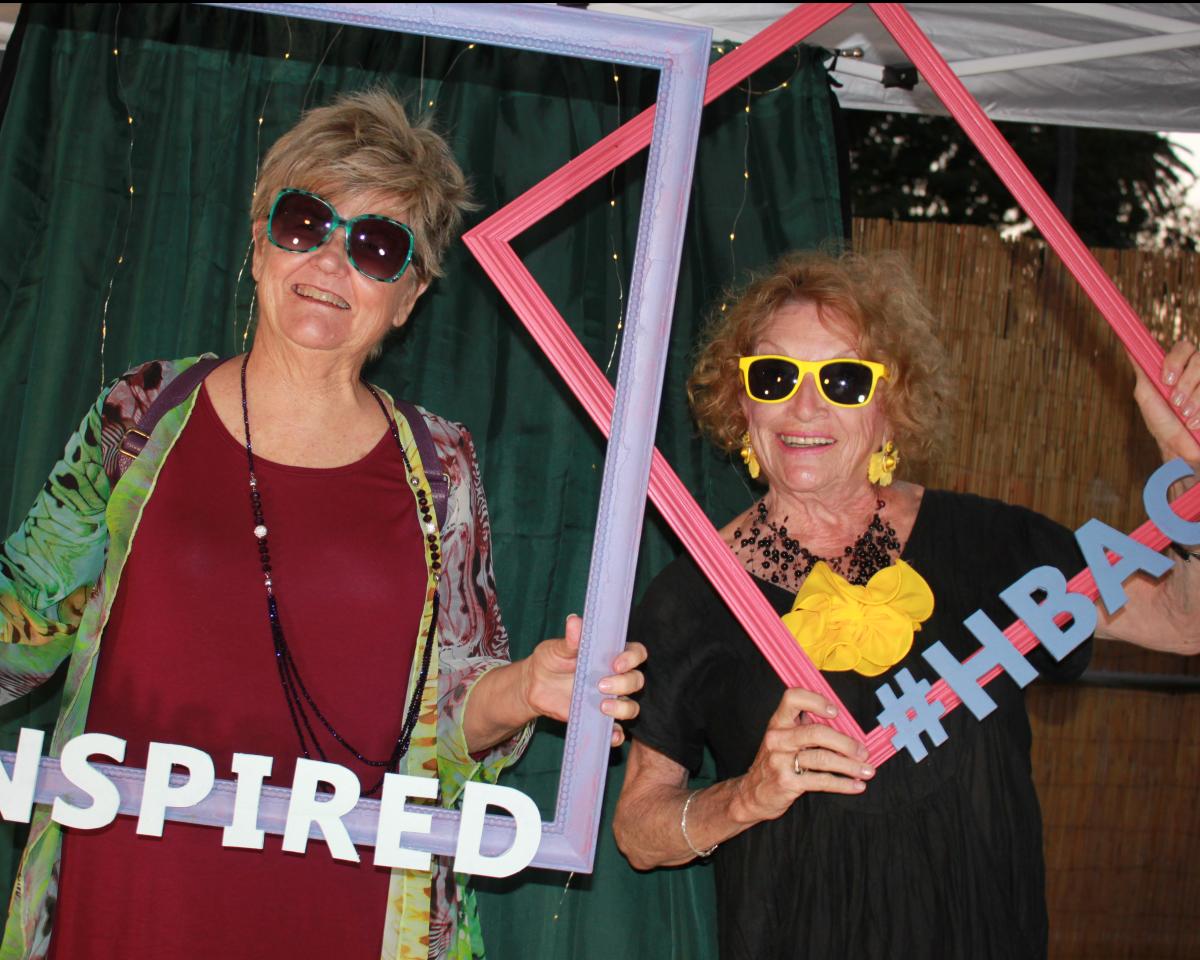 In May 2020, the Huntington Beach Art Center Artist Council presents Dressed to Inspire, the annual friend-raising gala inviting community art patrons to show off their best upcycled designs while promoting respect for our environment, in support of exhibition and educational programming at the Art Center. The annual low cost event features a fashion show, live music, and silent auction for patrons to bid on community goods and services.
Summer and fall in Surf City are a magical time for locals and visitors in Huntington Beach. Exhibiting artists capture the experience of coastal California in the Community Surf Art and Plein Air exhibitions scheduled for July and September. Exhibition visitors will see that the Southern California experience is as varied as the artworks juried into these highly anticipated exhibitions. These shows are not to be missed!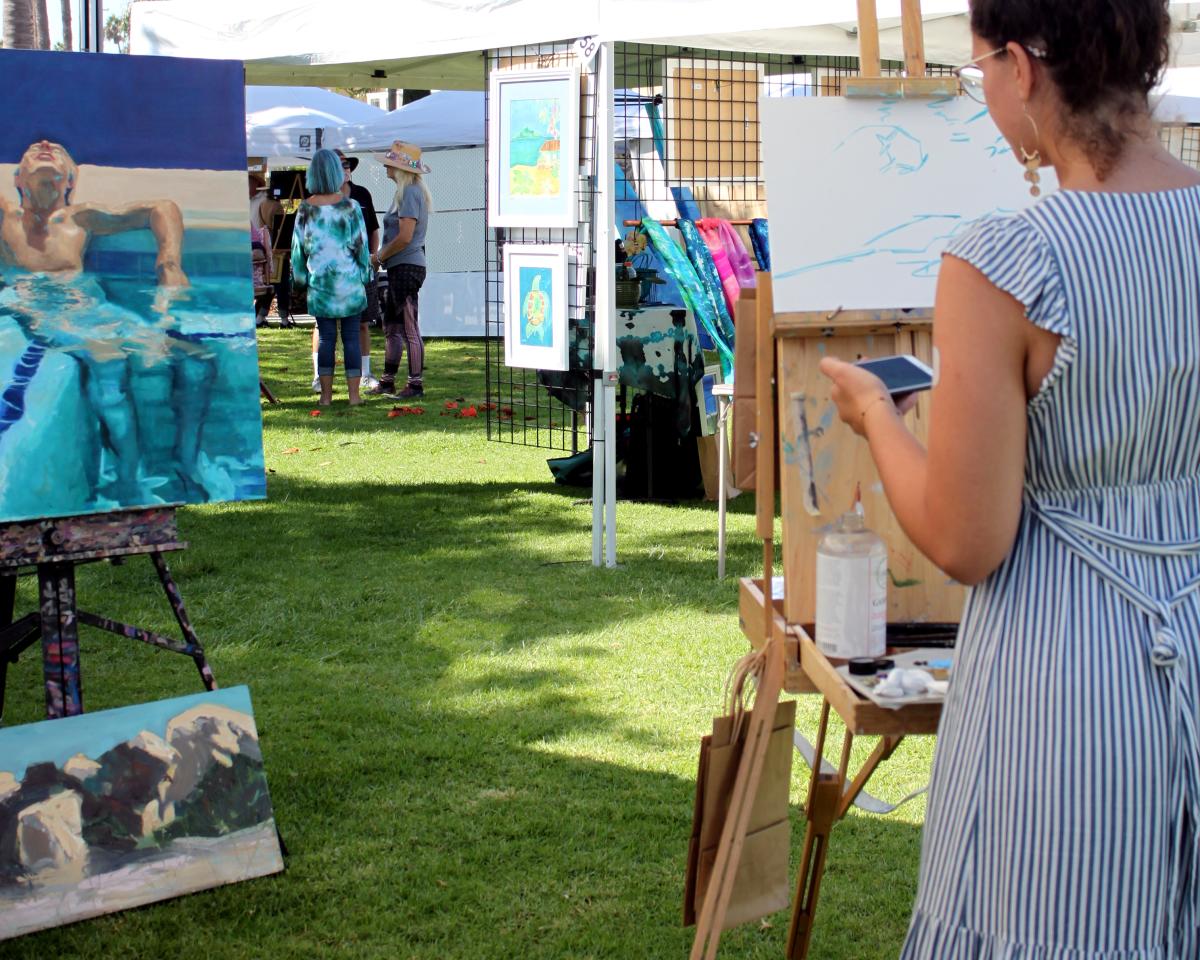 The Surf City Arts Fest in early October celebrates the arts with Art in the Park, a fine arts and crafts fair held in the historic Triangle Park across the street from the Art Center, and Family Arts Day, welcoming hundreds of participants into the Art Center's galleries, studios, and parking lot to share in a day of art-making. Main Street is shut down outside the Art Center for the afternoon as festival guests experience performance art, shop, create, and relax in downtown Huntington Beach.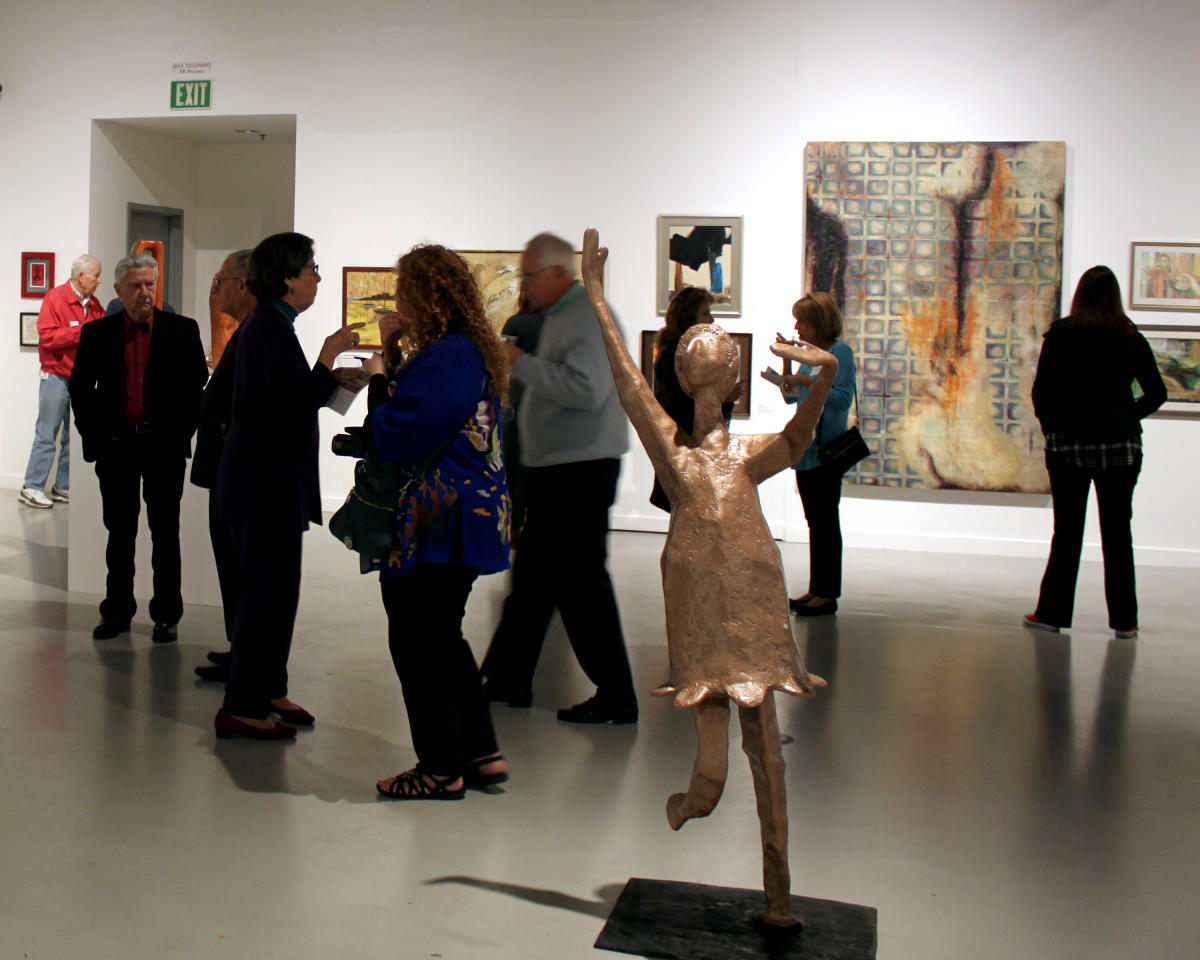 The annual Inspired exhibition, a juried presentation of original art, is the final exhibition of 2020. Participation is an exclusive benefit to Artist Council members. This anticipated exhibition highlights all mediums of work including print, drawing and painting, sculpture, photography, and video installations. Artists are limited to two entries of current work completed in the last two years for consideration.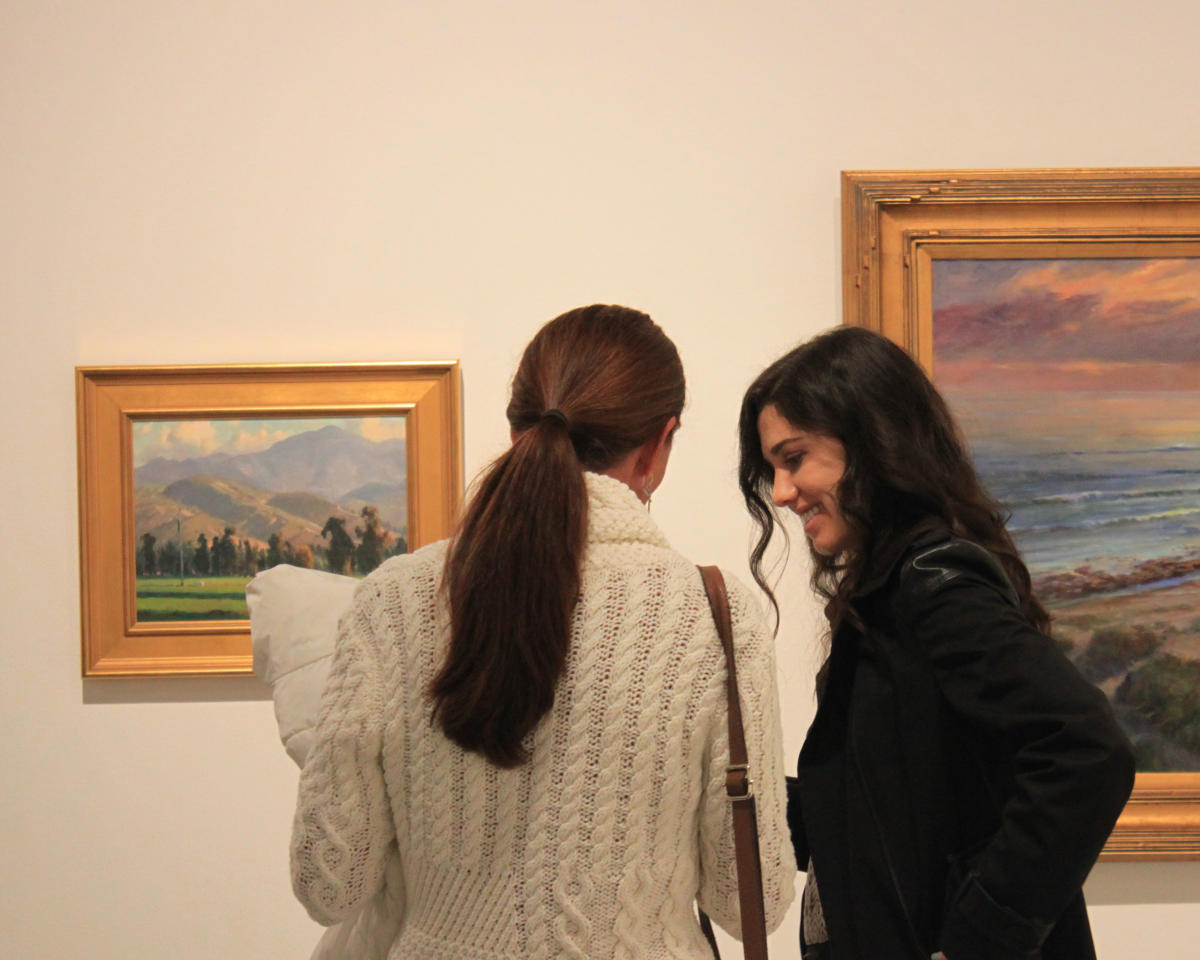 The Huntington Beach Art Center Artist Council is an affiliate organization of artists who produce, encourage, and promote visual arts throughout Orange County. The Artist Council hosts monthly meetings, fundraising events, the annual juried Inspired exhibition, and year-round lectures and demonstrations for its members at the Art Center.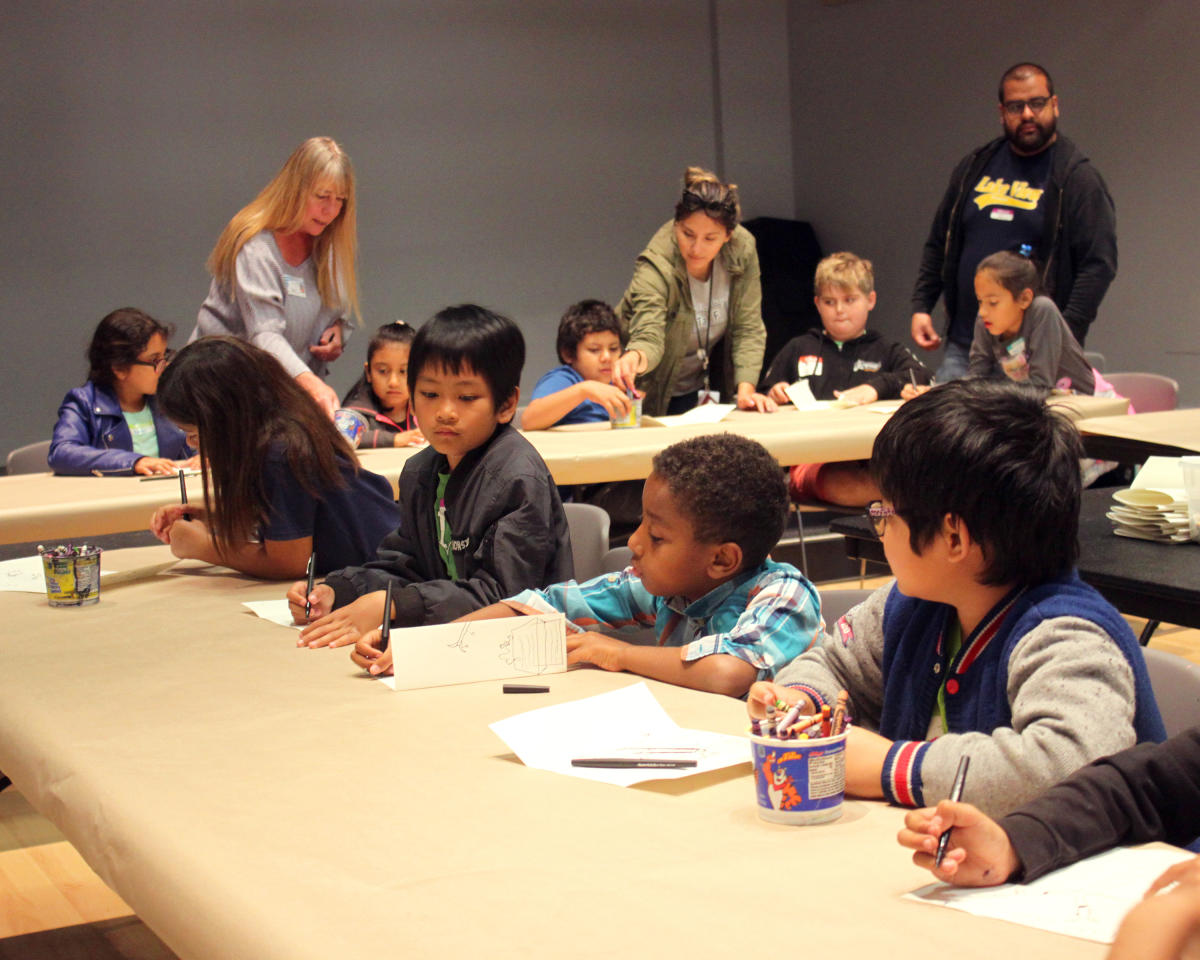 The Huntington Beach Art Center works closely with local elementary schools and third grade teachers through the Partners in Art program. Students tour the current exhibition, followed by two immersive, hands-on art activities led by professional artists.
The Partners in Art curriculum aligns artistic perception and creative expression for our young artists, taking them beyond a typical field trip and into the studio to make their own art -- sometimes for the first time in their young lives.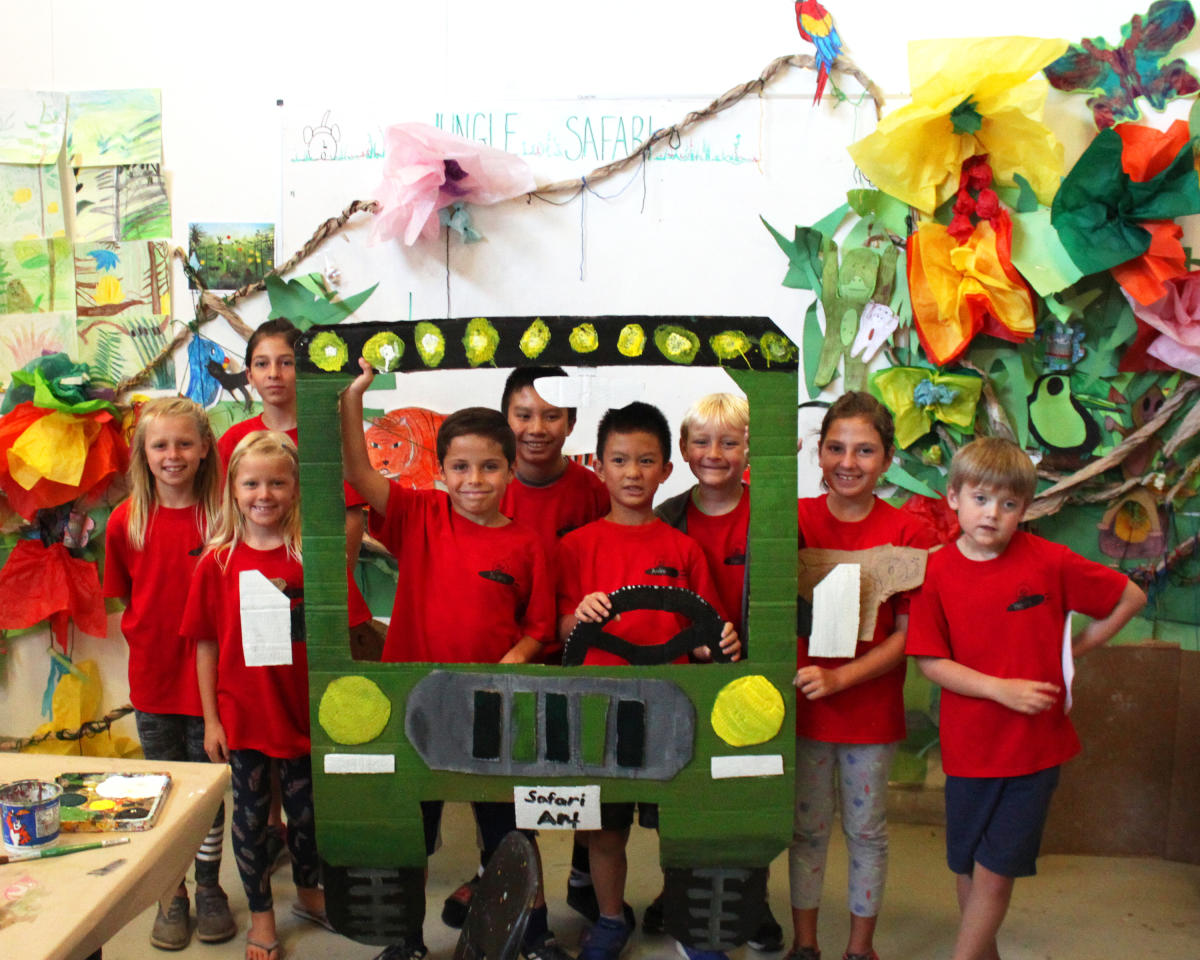 In addition to Partners in Art, annual programming for students and families at the Art Center includes the Creative Visions spring exhibition for grades K-12 art students and a summer favorite, Art at the Beach, the Art Center's art-centric day camp designed for kids ages 6 – 12.
Visit www.huntingtonbeachartcenter.org for more information and learn about current programs, exhibitions, and events.