Circuit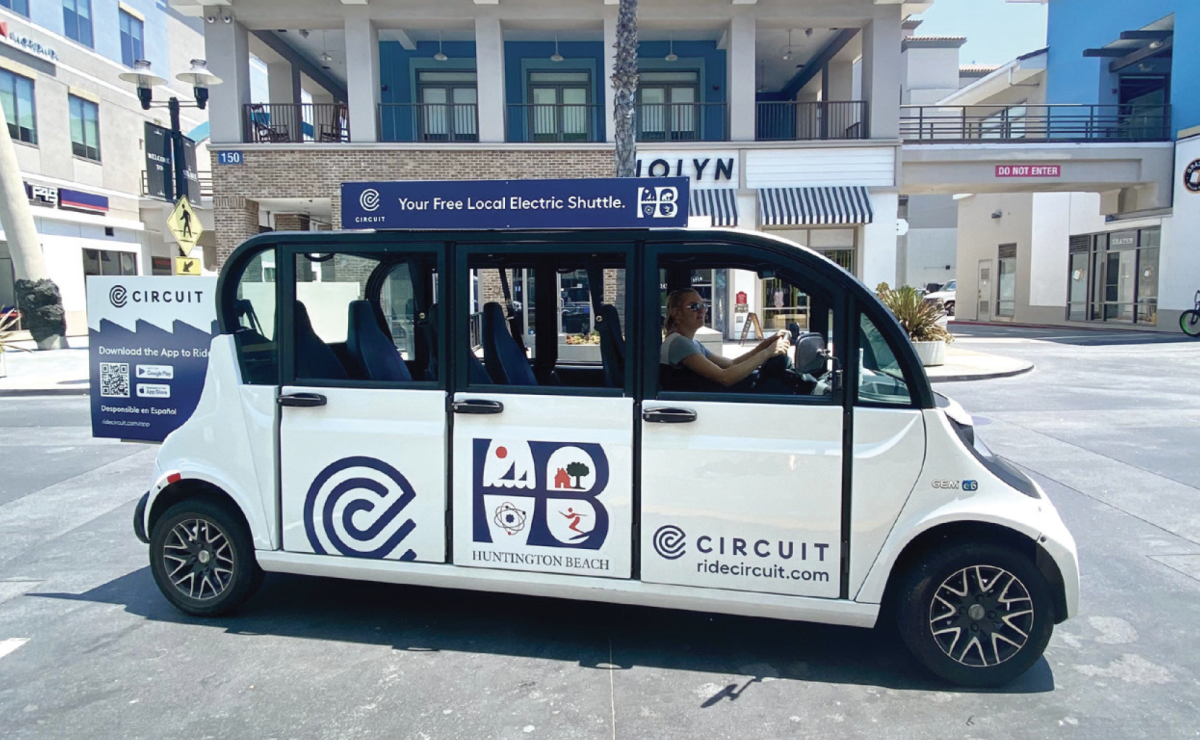 Circuit makes getting around easier, greener, and more affordable. Catch a ride to/from Main Street, Huntington Beach Pier, and all your favorite shops and restaurants! Ride for only $2 per person, capped at $6 a ride. 4th and 5th person rides free!
SERVICE HOURS
Monday: 12 p.m. to 9 p.m.
Tuesday: 12 p.m. to 9 p.m.
Wednesday: 12 p.m. to 9 p.m. 
Thursday: 12 p.m. to 9 p.m.
Friday: 10 a.m. to 10 p.m.
Saturday: 10 a.m. to 10 p.m.
Sunday: 10 a.m. to 9 p.m.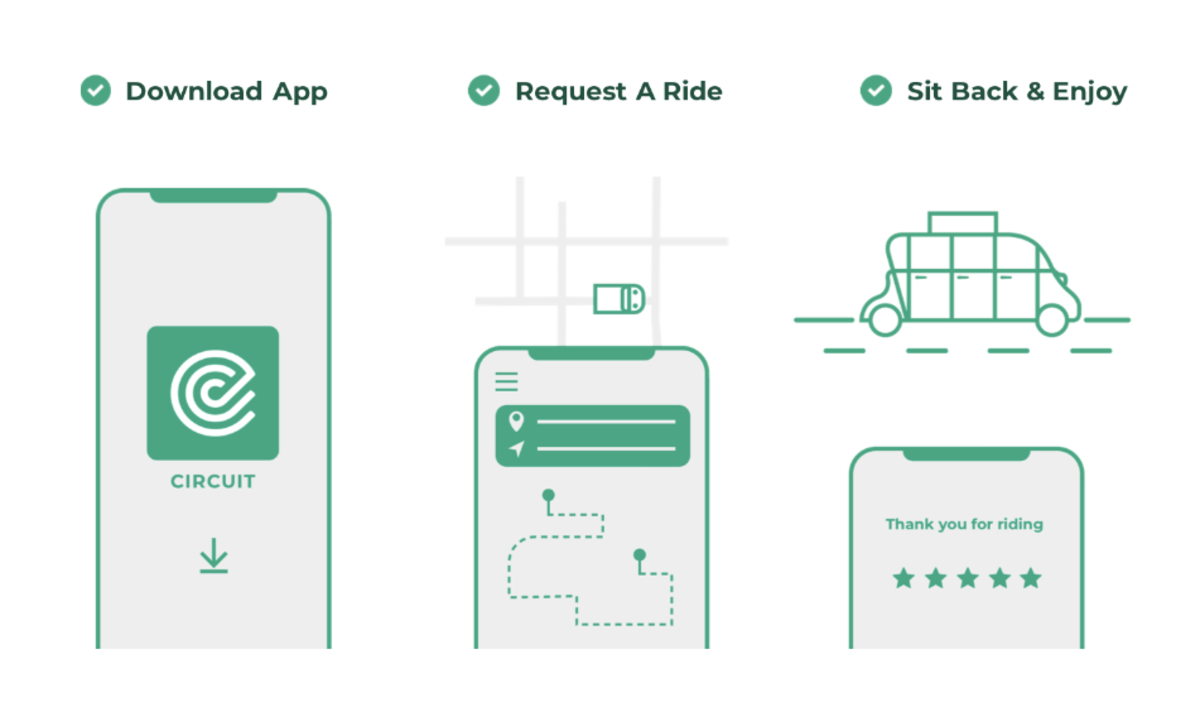 Download the app HERE (Apple) / HERE (Android)
COVERAGE AREA
Request a ride to:
Main Street
Huntington Beach Pier
Huntington Beach
Pacific City
Local hotels, shops, and restaurants
Essential businesses: grocery stores, pharmacies, and more
Enterprise
Located on Beach Blvd at 17541 Huntington Beach, CA, Enterprise offers car rentals and rideshare. Find the perfect car for the iconic Pacific Coast Highway drive in Huntington Beach.