Circuit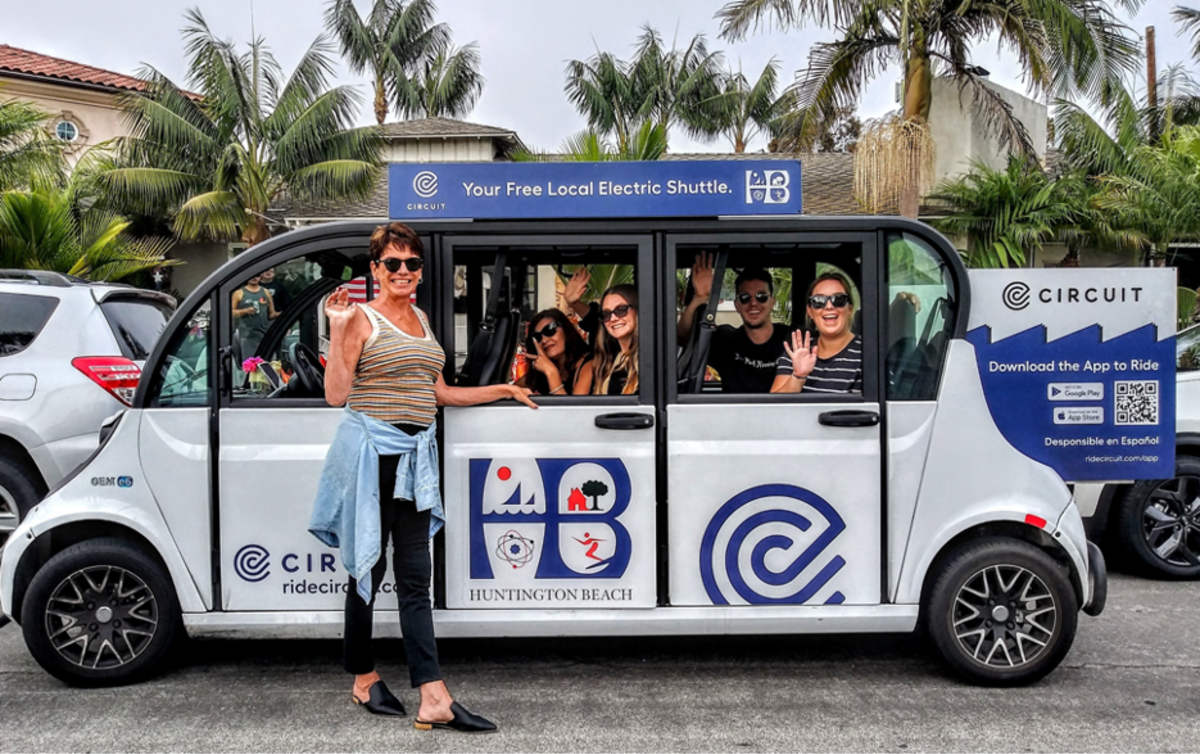 Circuit runs an all-electric shuttle service around Huntington Beach seven days a week. To ride, just download the Ride Circuit app (available on Android and Apple), select the Huntington Beach location, enter your pick up and drop off location, and enjoy the ride! 
They offer affordable and eco-friendly rides anywhere within their service area. With the support of the City of Huntington Beach and their advertisers, Circuit is able to keep fares low. The fare is $2 per rider, capped at $6. Up to 5 people may ride in the vehicle at once.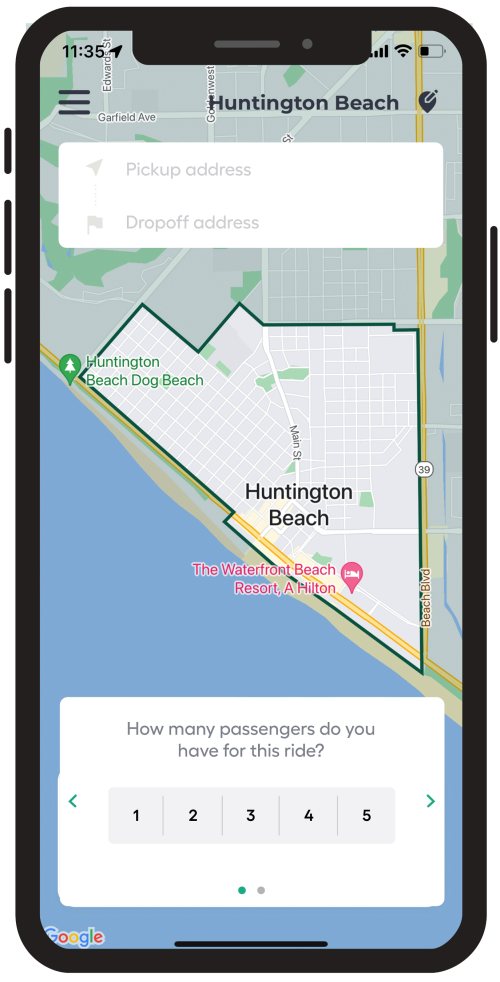 Catch a ride around Huntington Beach including:
The beach
Main Street
Pacific City
Local hotels
Shops & restaurants
Hours of Operation:
Monday - Thursday: 12 p.m. to 9 p.m.
Friday - Saturday: 10 a.m. to 10 p.m.
Sunday: 10 a.m. to 9 p.m.
To see their full service area and most up-to-date service information, head to the Circuit app or visit their website. 
Riders must be at least 18-years-old to request a ride or otherwise be accompanied by an adult. The youngest riders must weigh at least 65 pounds or use a child seat provided by the adult passenger. For more information, click here. 
Enterprise
Located on Beach Blvd at 17541 Huntington Beach, CA, Enterprise offers car rentals and rideshare. Find the perfect car for the iconic Pacific Coast Highway drive in Huntington Beach.