AVP Huntington Beach Open
May 19-21, 2023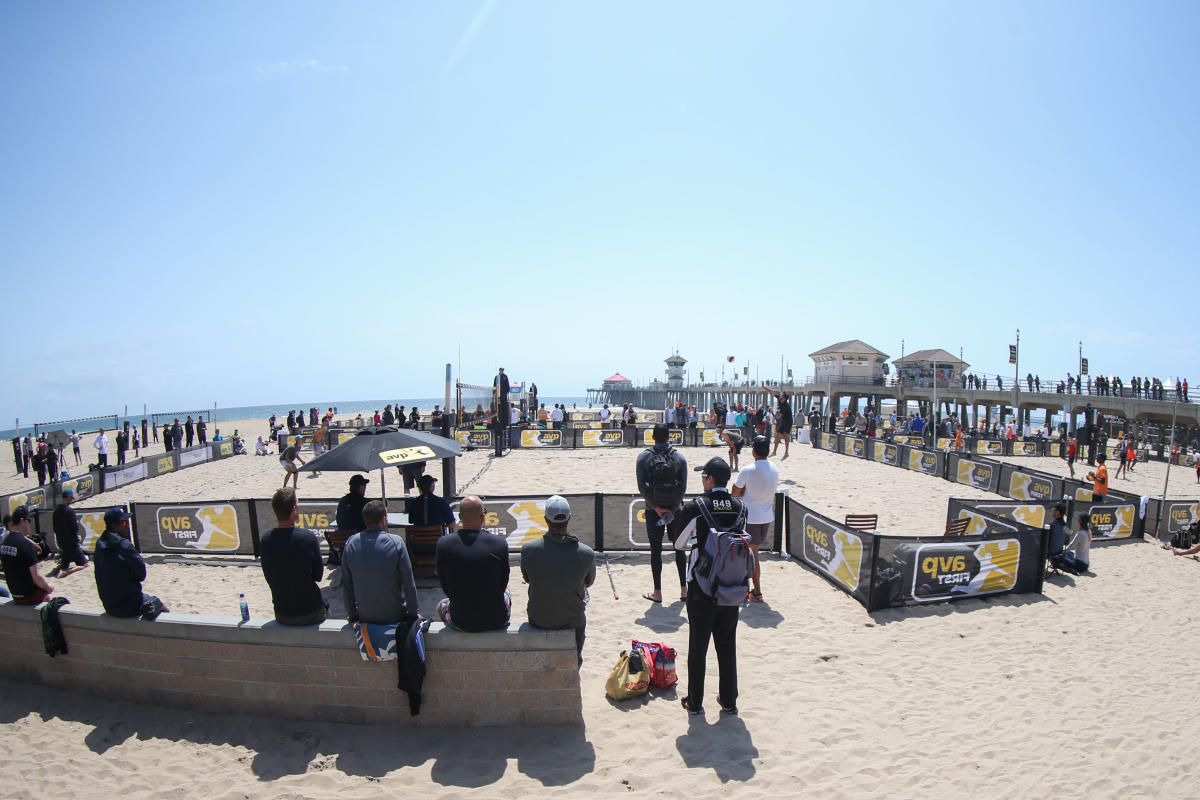 The 2023 AVP makes its way back to the Huntington Beach sands for one of the first stops of the season. Since 2000, Surf City USA® has hosted more AVP events than any other location, with 2022 being the 21st straight year that a pro beach volleyball tournament has been played there. 2023 is sure to bring a fresh reset for beach volleyball with exciting events and matchups. Watch this awesome tournament down by the sea while soaking up some sunshine. 
When you're not watching the competition, enjoy Huntington Beach beaches, restaurants, shopping, and nightlife. 
Huntington Beach Resorts & Hotels
Dotting Pacific Coast Highway are oceanfront resorts in Huntington Beach, California.
Parking
Main Promenade Parking Structure
200 Main St. Huntington Beach, CA 92648
This 830-space parking and retail structure is located on the east side of Main Street between Walnut and Olive Streets. Validations are available at participating downtown merchants. Parking after 9 p.m. is a $5 flat rate and no validations are accepted.
Rates
| | |
| --- | --- |
| First 30 minutes (included as part of the first hour) | No charge |
| Up to 2 hours | $1/hour |
| After 2 hours | $1 each 20 minutes |
| Maximum daily rate - non-peak season | $15 |
| Evening rate (after 9 p.m.) flat rate | $5 |
---
Strand Parking Structure
146 6th St. Huntington Beach, CA 92648
Located at 155 Fifth Street, with entrance off 6th Street. Operating hours are from 9 a.m. to midnight. For more information, contact LAZ Parking at (714) 536-4600. The Municipal Beach/Main Promenade Parking Structure parking pass is not accepted at the Strand Parking Structure. 
Rates
| | |
| --- | --- |
| First 2 hours or less | $2 |
| Each 20 minutes thereafter | $2 |
| Daily maximum | $18 |
---
Pierside Pavilion Parking
Pierside Pavilion parking garage near the bustling Main Street shopping and dining area is contained in a commercial building with restaurants, shops, offices, and an elevator. There is one entrance to the car park area of the building on Walnut near Main Street. Complimentary valet services will be provided on the weekends.
---
Downtown Metered Parking
Throughout Downtown Huntington Beach
Rate is $1.50 per hour with a 2-hour maximum. Enforcement hours are 6 a.m. to midnight.
FAQs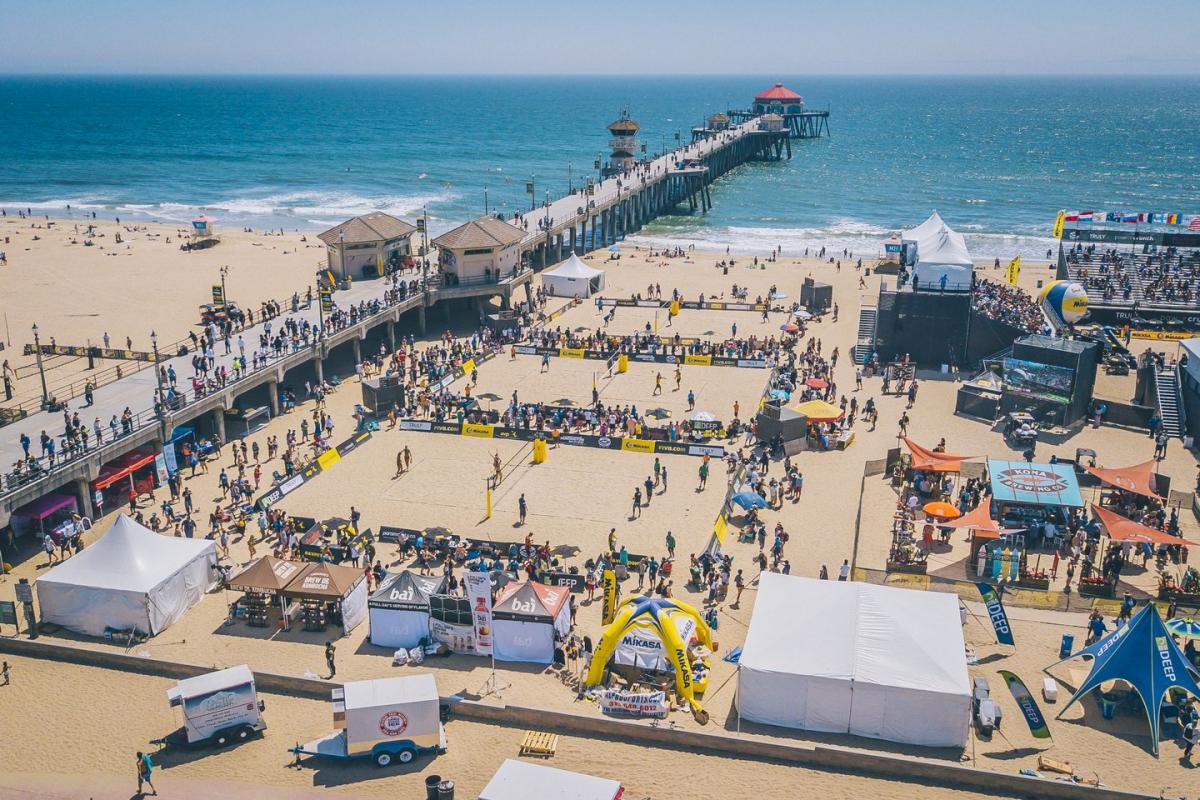 Are there shaded seats for General Admission?
There are shaded seats for General Admission on Stadium court but there is a limited amount and it is first come, first serve basis.
Is there re-entry?
Yes, come and go as you please, but we hope you just come and stay.
How can I follow the scores online?
Stay up-to-date with every match in real-time at AVP.com/Scoring
Will I be able to meet any athletes?
Yes!  The AVP athletes are always willing to meet, take photos and sign autographs for fans.  You can catch them after matches or walking around the tournament. However, make sure not to disturb them during their warm-ups or when they are on the court.
Can I bring my dog?
Unfortunately, dogs are not allowed on the beach (except for service dogs).
What can I bring to the tournament?
Bring your sunscreen, bathing suit, beach towel, hat, noisemakers, and handmade signs.  Outside snacks are allowed, but please DO NOT bring outside alcoholic beverages.
Will there be food/alcohol for sale?
Yes — we will have multiple bars open to the public around the tournament and food available for purchase on site.  If you have a VIP ticket, food and snacks are included.
What's the age requirement for attending a tournament?
No age requirement! Families and friends of all ages are welcomed.