Sunset Beach Walking Tour
It's the California beach community most people, locals and tourists alike, dream about. It's the funky, uncluttered, historic, well-worn enclave that still feels like one of the coast's best-kept secrets. Because it is. Tucked within Huntington Beach next to Seal Beach, Sunset Beach is a perfectly protected pocket of everything that has made the California dream so magical over the years: interesting shops, restaurants, bars, and layers of local lore. From wild tales of Prohibition-era rum running to the complex network of coastal duck-hunting lodges to the old red car that used to rumble through town, there are still plenty of traces of the past that you can discover. So park the car and get ready to wander and enjoy one of coastal Southern California's truly hidden gems.
GET STARTED: Park in the parking lot off Broadway and North Pacific Avenue at the Green Belt. The 2.8 mile tour makes its way across Pacific Coast Highway onto Sunset Island, north to the Water Tower, south to Warner, and loops up to the starting point. Expect to spend 2-3 hours exploring Sunset Beach on this tour.
Learn more about Sunset Beach history.
Where does this quaint little beach story begin? Sunset Beach was subdivided and the map approved on September 6, 1904. A syndicate then purchased the property and lots were sold under the name Sunset Land and Water Company.
In 1905 it was a different world. There were no roads. The only way to get to and from Sunset Beach was the Pacific Electric Railway, which rumbled down the center of Sunset Beach. Brochures were printed and distributed to real estate offices in Los Angeles stating the fine points of Sunset Beach: still water for boating, beaches and surf, drinking water from artesian wells and lots selling at a price range of $250 to $700. This campaign was quite successful and about 30 houses were started the following year.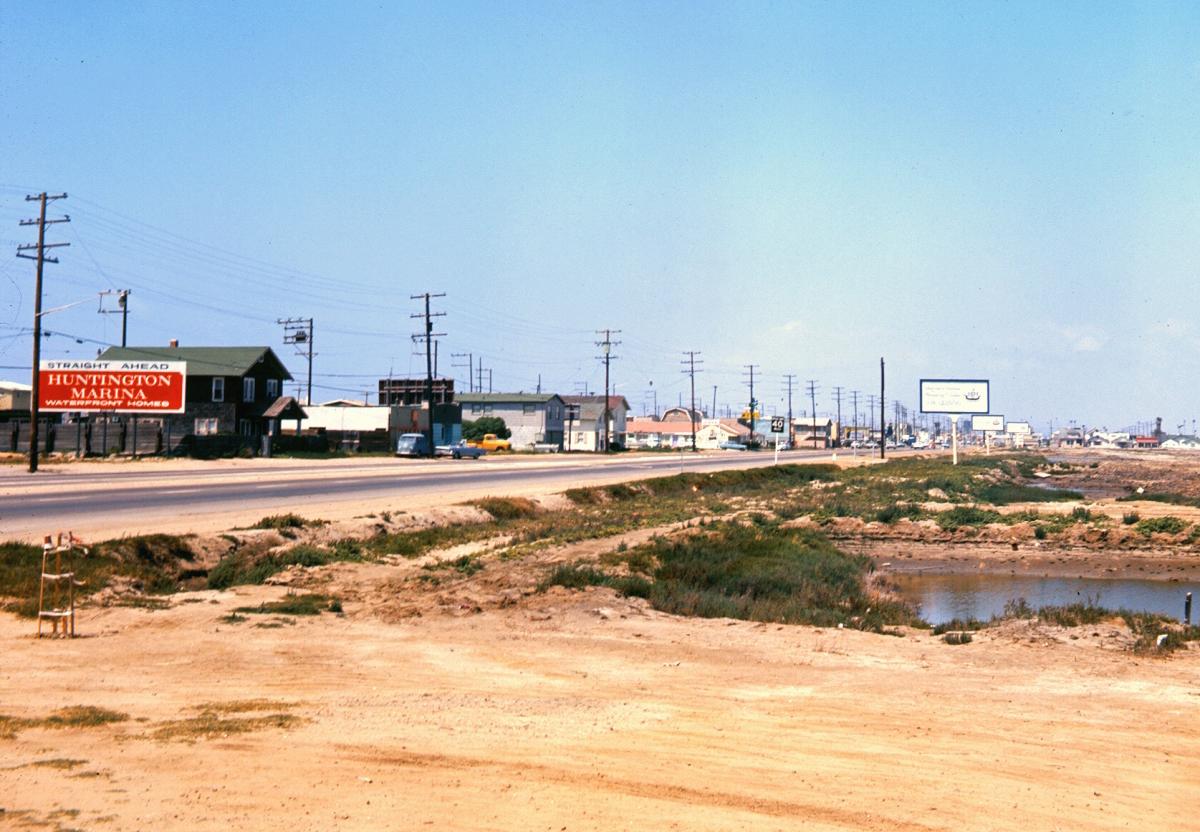 Around 1908, Sunset Drive was deeded to the County and a series of dirt roads were built around the beach areas, but they were impassable by cars. A County plan to improve the roads was halted when the United States entered World War I.
Duck hunting was very popular in and around Sunset Beach. The area was thick with bogs, wetlands and other environments conducive to duck hunting. Several homes were originally built to house duck hunters, including the present Captain Jack's Restaurant, one of the most iconic structures in town.
Then there was the rough and tumble time of Prohibition, which certainly helped shape and develop the history of Sunset Beach. Bootleg liquor was brought in by boat to Sunset Island. Several homes served as drop off points. The illegal alcohol was then transported to thirsty people inland.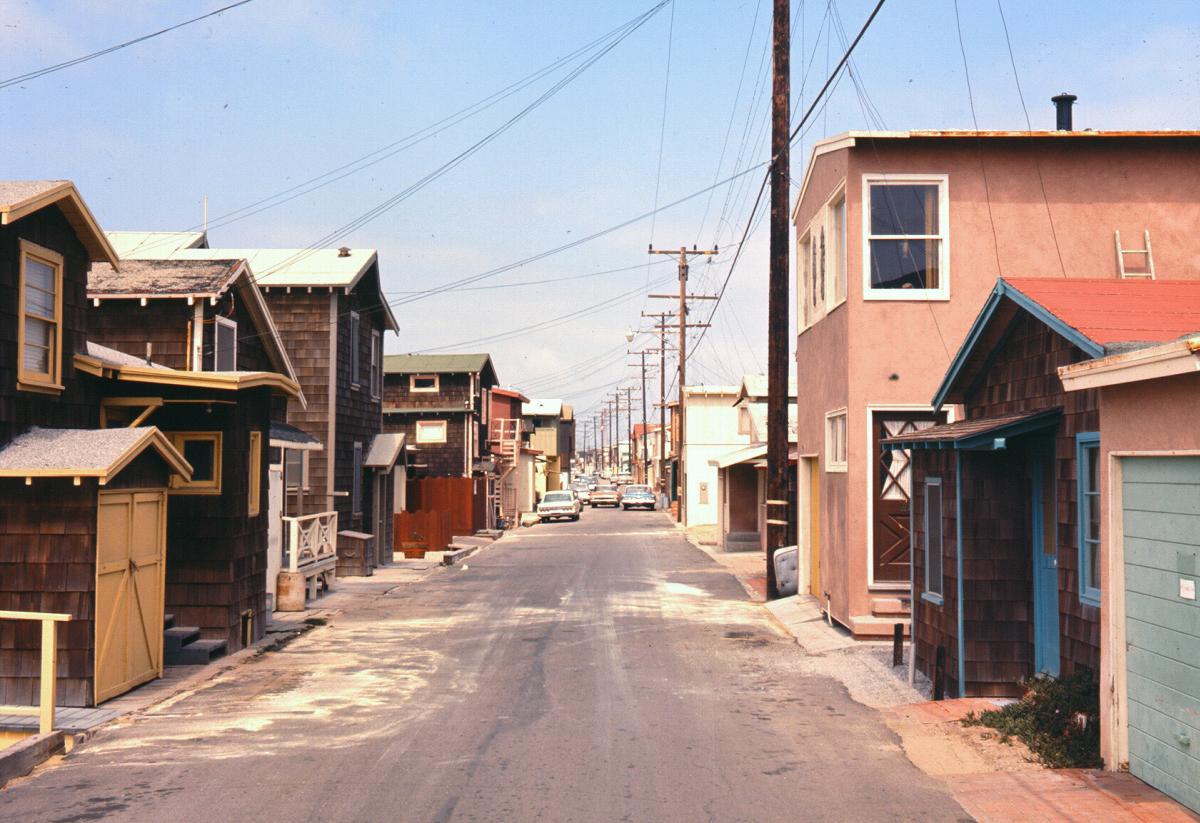 One profound event in the history of Sunset Beach was the devastating 1933 Long Beach earthquake. Nature once again reared her head in September of 1939, affecting the area in the form of a hurricane, which moved up the coast from Baja, California and destroyed the Huntington Beach Pier.
When the Navy decided that all homes had to be removed from the Anaheim Landing area to make room for the Naval Weapons Depot constructed during World War II, several were purchased and moved to Sunset Beach. At least three on Sunset Island are still intact and used as residences. The next big event in the history of Sunset Beach was World War II from December of 1941 to August of 1945. There was fear that Japanese submarines and airplanes would attack the Coast.
Black-outs were enforced by air raid wardens who were chosen for each block. One night, anti-aircraft guns were shot from Douglas Aircraft (now Boeing) in Long Beach at what people thought were Japanese planes coming to drop bombs, although none were ever seen. Shrapnel from the shells fell in Sunset Beach but no one was injured.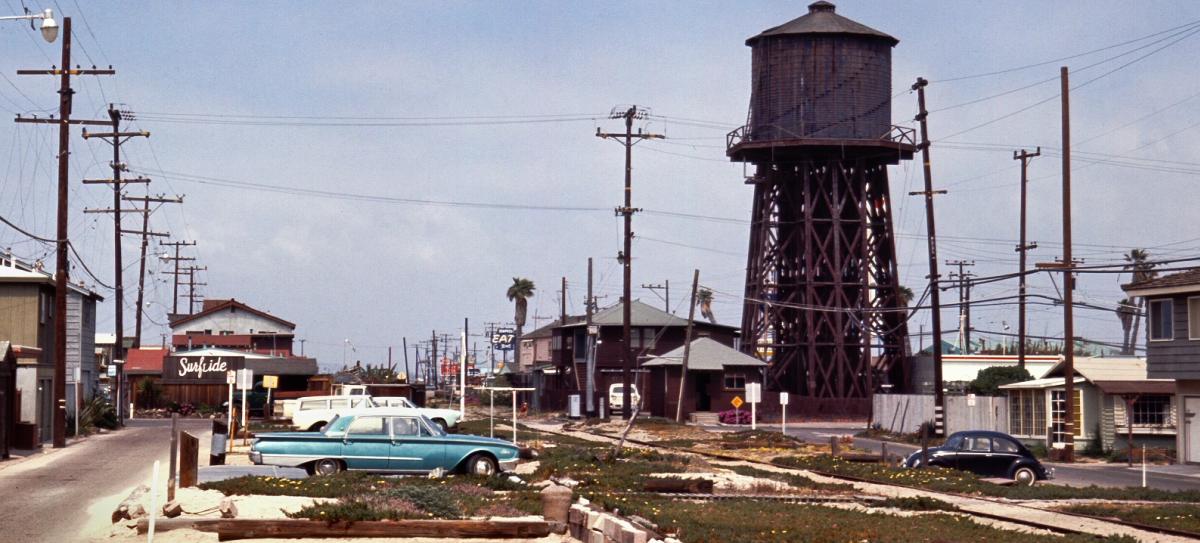 The iconic Pacific Electric red cars stopped running in 1950 and the tracks abandoned. The community reclaimed the route as a green belt park and residents marked off parking spaces in the sand. Some people put up lines for drying their washed clothing.
A developer gained permission to start building condominiums on the right of way and some foundations were actually poured near Broadway. Donald Strain, who lived on North Pacific & 26th Street, obtained a restraining order and managed to stop the developer and save the right of way for the beautiful green belt park that visitors and residents now enjoy.
In 1983, a major flood occurred due to the convergence of extreme high tides, a powerful winter storm with high winds, and runoff coming from inland. A couple of adventurous souls even rowed kayaks on Pacific Coast Highway.
On August 22, 2011, the City of Huntington Beach annexed the previously unincorporated County area of Sunset Beach, including the beach and Green Belt.