Distilleries in Huntington Beach
High spirits are well known in Surf City USA. With 10 miles of uninterrupted beaches and iconic pier, Huntington Beach residents always have something to smile about. And in recent years, and in recent years, the Huntington Beach bar scene and nightlife have expanded with a plethora of casual eateries, breweries, and, of course, distilleries.
. From craft beer to mixologists specialties, discover the best craft cocktails, vodka, and whiskey.
Surf City USA® Barrel Trail allows you to discover craft breweries, distilleries, and tasting rooms in Huntington Beach. The Barrel Trail is a digital map that guide you through all the best breweries and bars in Huntington Beach.
Surf City Still Works is an independent craft distillery founded in 2017 by a small team of locals dedicated to supporting talented artists and sharing the spirit of California. Surf City Still Works was established with a clear purpose in mind; to bring craft distilling to Huntington Beach, celebrate the art of mixology, and support local artists. The tasting room has a full view of the distillery equipment and is flanked by an entire wall of aging whiskey barrels. Stop by and taste a flight of spirits or sip on the best craft cocktails Huntington Beach has to offer.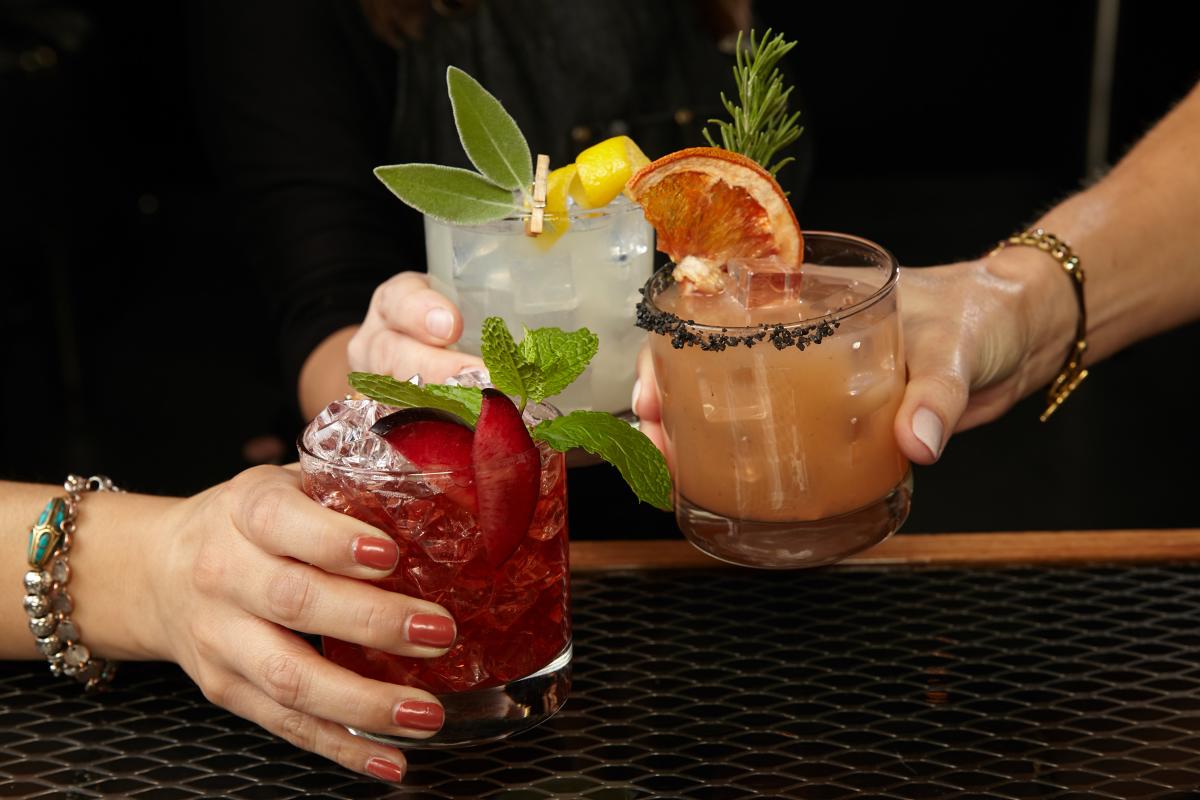 Founded in 2014, Four Sons Brewing truly is a family-run business. Stop by the taproom in Huntington Beach and you will most likely find Duke (aka dad) and Daune (aka mom) and the "four sons" – Deven, Derek, Drew, and Dustin – doing everything from checking equipment and sifting grain, to canning, packaging, and filling glasses. With a laid-back and welcoming vibe, Four Sons Brewing makes everyone feel like family, even the 4-legged friends.
Four Sons Brewing strives to produce excellent craft beer with a wide range of varieties that appeals to the novice beer drinker and astonishes the beer expert. With a strong focus on quality and authenticity, every beer contains only natural ingredients to ensure a clean, smooth and memorable taste. The Tap Room offers 16 different beers with a new release each week. Although there is no kitchen, a variety of food trucks are available. 
UPDATED JUNE 22, 2023 The days are longer, the weather's warmer, and the desire for a refreshing cocktail in the late afternoon is looming… But where do you go? With new restaurants and cocktail bars popping up left and right, choosing where to grab a drink can be daunting. But never fear - we've…
UPDATED MAY 10, 2022 Surf City USA is alive with the sound of music! Live tunes sing from bars and…