A visit to Huntington Beach isn't complete without a traditional beach bonfire. Three out of five of Surf City USA's distinct beaches house fire pits, including Huntington City Beach, Huntington State Beach, and Bolsa Chica State Beach. Here's everything you need to know to sit back, relax, and enjoy this quintessential Southern California experience.
SHOW ME THE FIRE RINGS
More than 500 fire rings at all three beaches combined are available for free on a first-come, first-served basis. Huntington City Beach—home of the Huntington Beach Pier—features over 100 concrete fire rings from south of First Street to Beach Boulevard, and is open daily 5 a.m.-10 p.m. Huntington State Beach to the south and Bolsa Chica State Beach to the north both boast 200 concrete fire rings and are open daily 6 a.m.-10 p.m.
During peak season—Memorial Day through Labor Day—scoring a ring can prove difficult, and many die-hards stake them out first thing in the morning. At both state beaches, renting a picnic area includes a fire ring. In the off-season, finding an open ring is a breeze.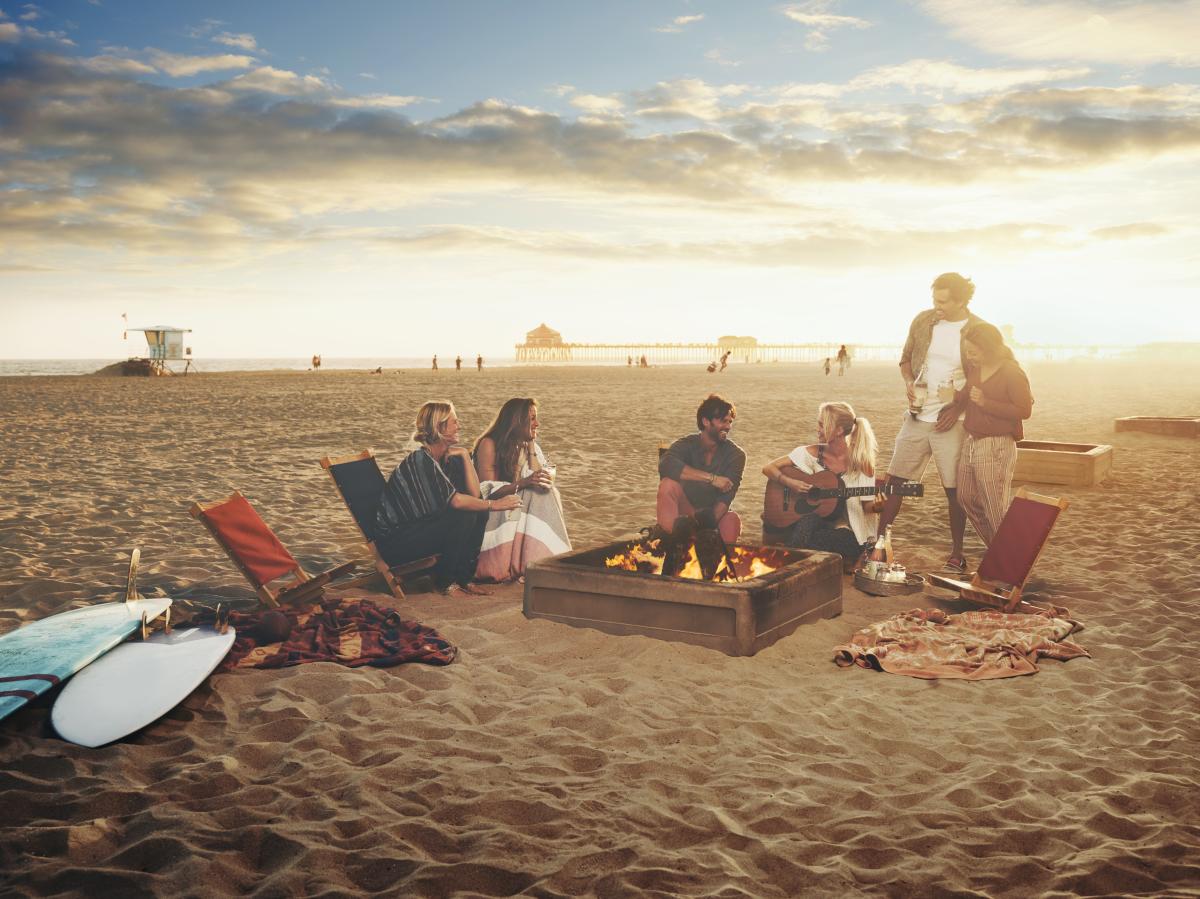 CHECKLIST
Grab firewood, a blanket, beach or camping chairs, matches or a lighter, kindling, skewers, plus your favorite fixin's, and toast ooey-gooey marshmallows to your heart's content while watching a killer Huntington Beach sunset. It's the ultimate sunset s'mores session.
Firewood is available for purchase at beach concessionaires at each beach: Beach City Provisions (714-698-4188) at Bolsa Chica State Beach, Jack's Beach Concessions & Bike Rentals (714-536-8328) at Huntington City Beach, and Zack's Too (714-536-2696) at Huntington State Beach. Call ahead to make sure they're open and stocked.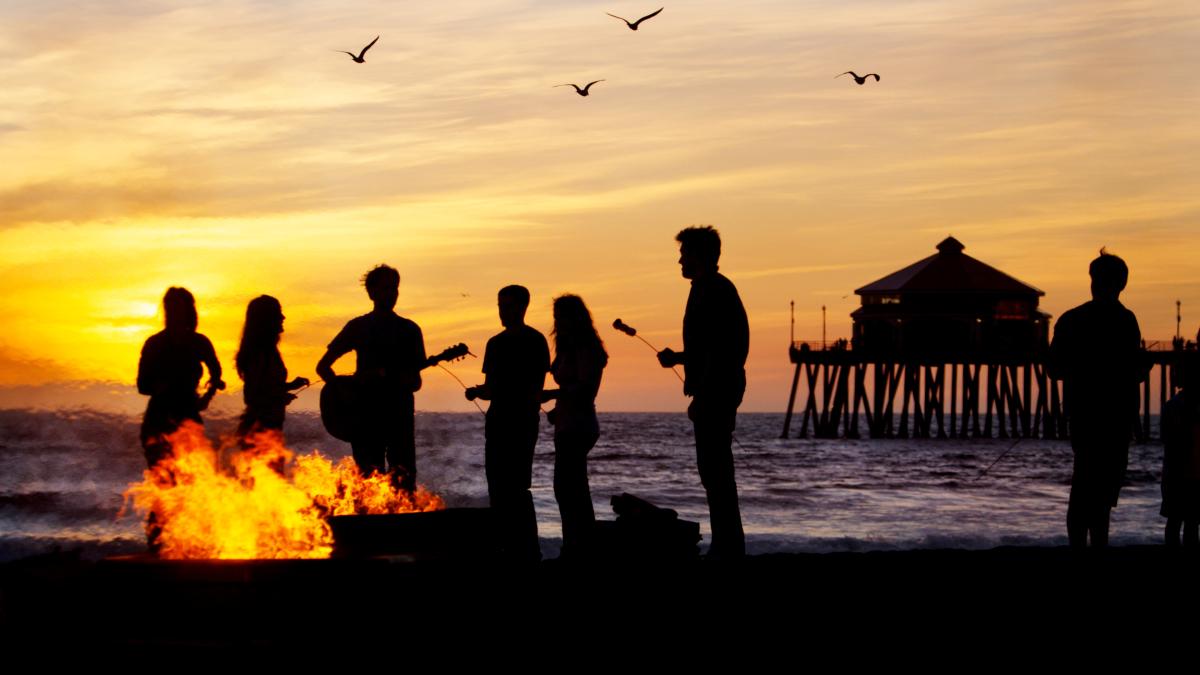 WHAT NOT TO BRING
Alcohol is not permitted at any of the beaches, and wood pallets are not allowed in the fire rings.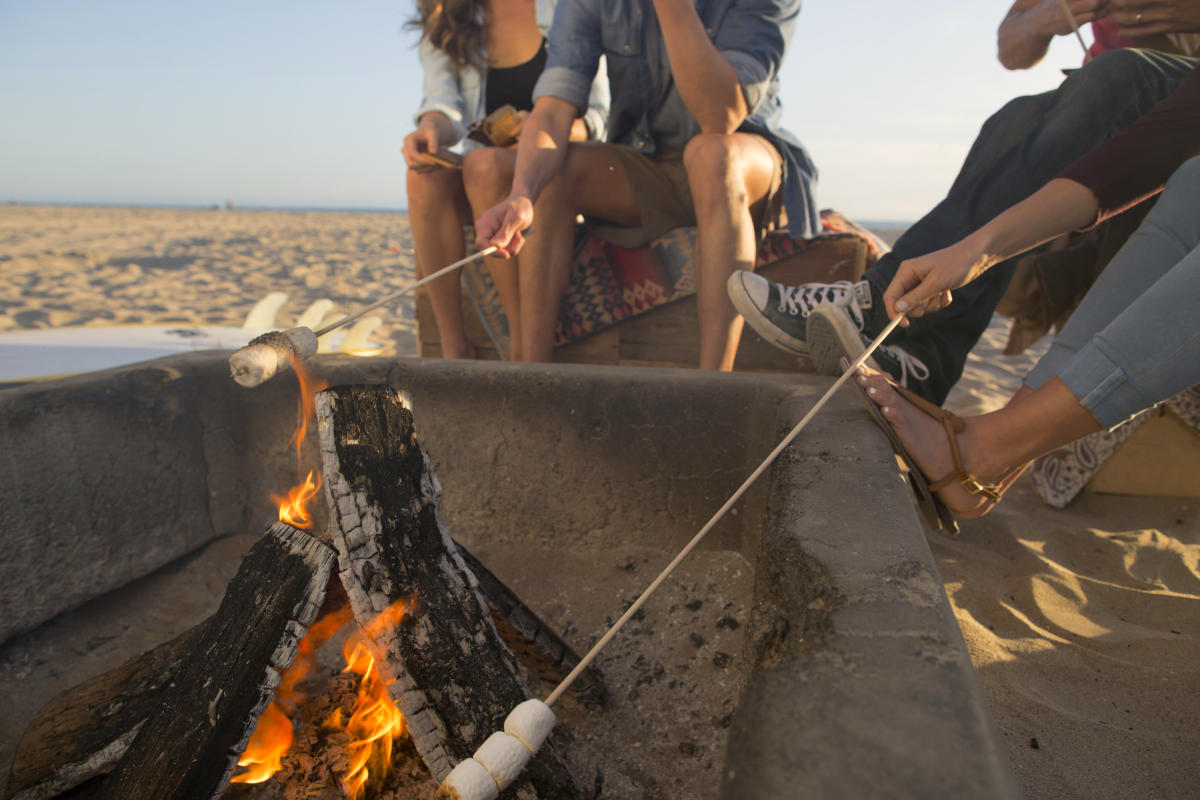 BONFIRE BUTLERS
Prefer to make your beach bonfire effortless? Two out of four of our luxury oceanfront resorts offer bonfire packages that do just that.
The Waterfront Beach Resort, a Hilton Hotel, boasts a comprehensive menu of bonfire packages, from several poolside options at its new Driftwood Beach Club to the standard beach roast via Waterfront Adventures located across Pacific Coast Highway.
The Hyatt Regency Huntington Beach Resort & Spa's beach bonfire packages include a personal fire pit, firewood, chairs, blankets, hot chocolate, and, of course, s'mores. Make your evening extra delicious with pizza delivery from the Hyatt's Tower 15 Pizzeria.
Happy roasting!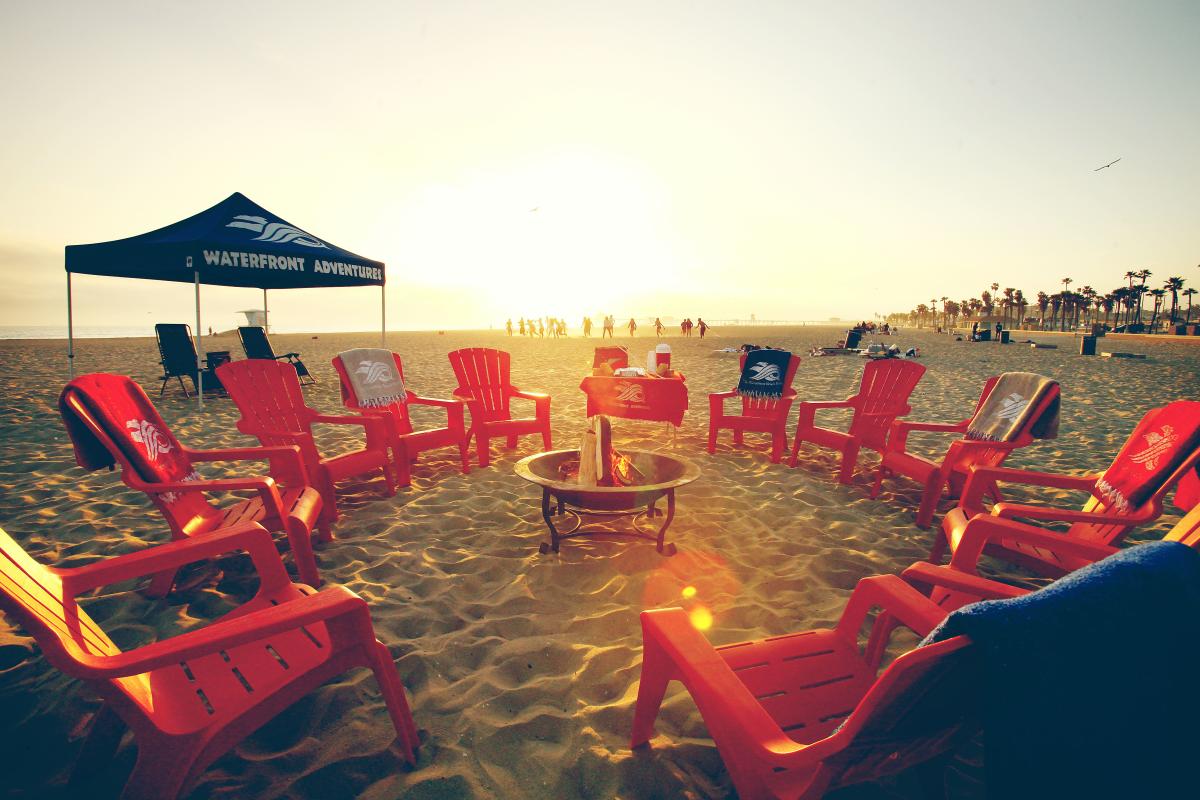 Jul 22, 2019
UPDATED SEPTEMBER 21, 2022 Every day in Surf City USA is a good day to treat yo'self. Lucky… Read More
Jul 01, 2019
Huntington Beach is as American as a beach town gets. We boast the largest annual Fourth of… Read More
Oct 04, 2018
UPDATED OCTOBER 24, 2022 Reminiscent of a simpler era, Sunset Beach is the quintessential Southern… Read More
Jul 09, 2019
UPDATED DECEMBER 27, 2022 1. Spend Your Day Surfing We are the official Surf City USA®, so a… Read More