1. HSS
Address: 300 Pacific Coast Hwy, Huntington Beach, CA 92648
Phone: (714) 841-4000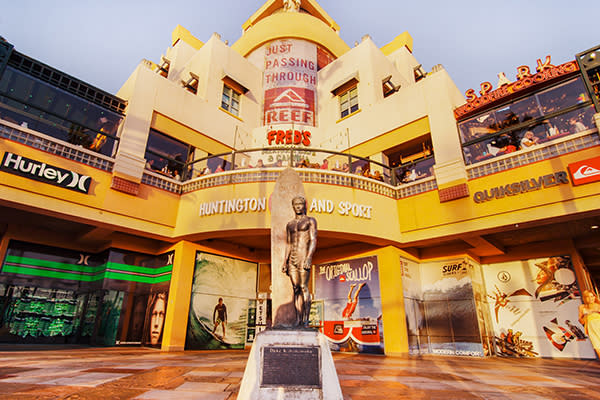 What a classic! When in Huntington Beach, one cannot miss stopping by Huntington Surf and Sport. With men's, women's, and children's clothing and accessories you're sure to find something for everyone in the family. Thinking about buying a surf board? Huntington Surf and Sport has you covered! A stock list on their website lets you know which boards they have currently, updated each Friday, so you can know before you head into the shop. Huntington Surf and Sport also rents their boards for as little as $15, so you can get your surf session in!
2. Rip Curl
Address: 155 5th St #101, Huntington Beach, CA 92648
Phone: (714) 500-0922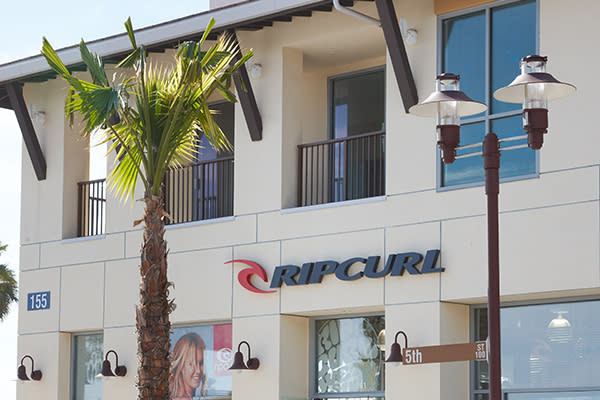 Rip Curl's flagship store, located close to the beach, has everything you need for a day of surfing for the entire family. While stocking up on beach necessities, you can rent surf boards, skateboards, wetsuits, and body boards for the afternoon, or the entire day! The iconic brand boasts a large storefront in Huntington Beach, with a view overlooking the waves. A knowledgeable and friendly staff are there to help you along the way to find your perfect fit, whether it be a t-shirt or a surfboard!
3. Jacks
Address: 101 Main St, Huntington Beach, CA 92648
Outlet Address: 16350 Gothard St, Huntington Beach, CA 92647
Phone: (714) 536-4516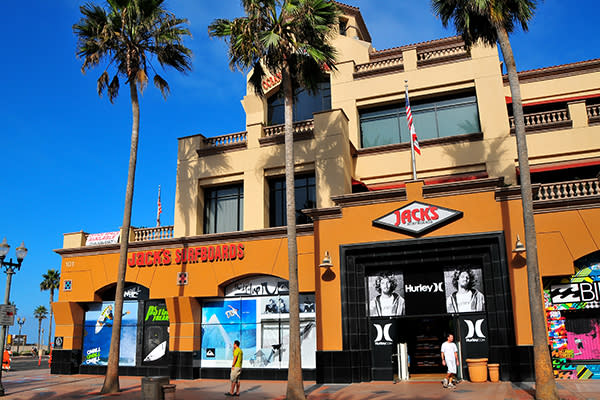 Consistently voted the number one surf shop in Orange County, Jack's Surf Shop promises a find for every member of your family. A massive array of men's, women's, and children's clothing, shoes, and accessories awaits each and every customer, along with some native Orange County surf shop experts. From surfboards to flip flops, Jack's has become the go-to shopping destination for the Orange County beachgoer. In addition to a storefront in Huntington Beach, Jack's Surf Shop Outlet is also located here! You can find amazing steals from the retail stores, marked down at outlet prices.
Address: Hyatt Regency Huntington Beach Resort and Spa
21500 Pacific Coast Hwy, Huntington Beach, CA 92648
Phone: (714) 845-4638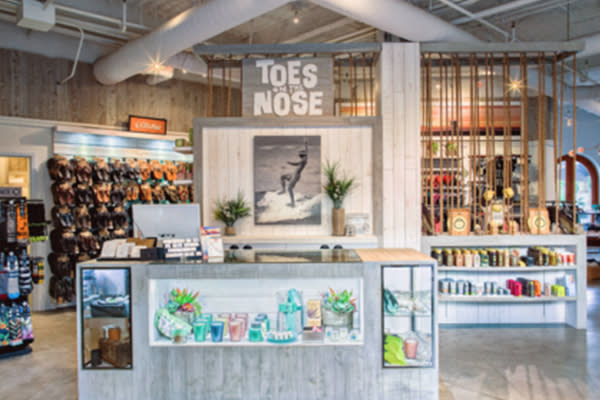 Photo credits: Toes On The Nose
With only two storefronts, Surf City's Toes on The Nose provides men's clothing for coastal lifestyle and activities. Ranging from button-ups to beach hats, Toes on the Nose, located inside the Hyatt Regency, allows locals and visitors to truly live the beach lifestyle. In addition to clothing, Toes on the Nose teaches family surf lessons, rents beach cruiser bicycles, and other adventure packages such as s'mores on the beach or yoga sessions. For those looking for the ultimate beach adventure and lifestyle, head over to Toes on the Nose.
5. Quivers
Address: 1611 Alabama St.
Huntington Beach Ca, 92648
Phone: (714) 594-3727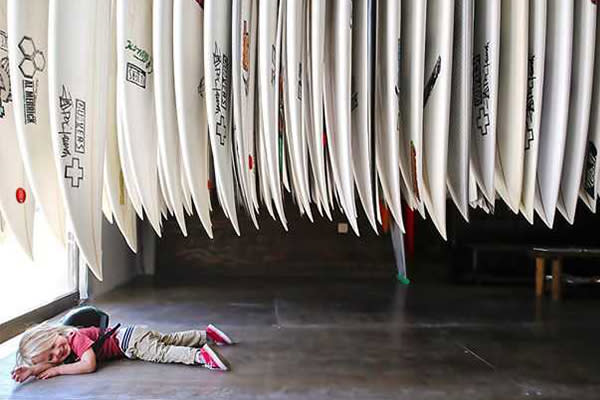 Quiver's founders, Roland Verdugo and Steve Connolly, saw a major problem in the surf board industry and decide to change the way you buy a board. Instead of buying a surfboard that you think is going to work out, why don't you rent the board for the day, or even a few minutes before purchasing it? That's what Quivers is for. Daily rentals begin at just $39 and avid customers can purchase a membership for $99 per month. Pick out a surfboard with one of their experts, test it out for a wave, bring it back and try a new one! Once you've found a board you like, you can look into purchasing it or just keep renting the board through their membership programs.  
Address: 16250 Pacific Coast Hwy, Huntington Beach, CA 92649
Phone: (562) 592-2052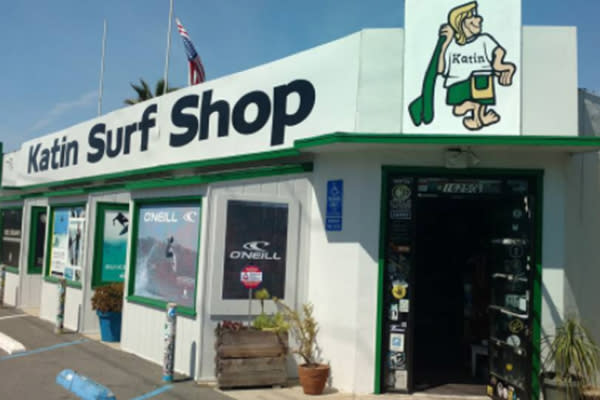 Photo credits: Katin Surf Shop
Katin Surf Shop values it's humble beginnings. Their strong materials originally made for boat covers quickly turned into custom swimming trunks for men. The first brand in California to make surf trunks, Katin continues to impress customers with excellent quality clothing and commitment to customer service. Since they value their community so much, Katin partners with A Walk On Water, a non-profit benefitting children with special needs. With an extensive inventory of men's clothing ranging from swim trunks to flannels, you're guaranteed to fall in love with Katin Surf Shop!