Book Your Stay in Huntington Beach
Huntington Beach Itineraries and Guides
Be Inspired - Create your authentic stay with our guides. Learn more.
Be Safe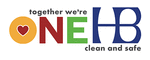 Please be mindful of your surroundings and thoughtful of others: social distance, wear face masks and wash your hands. Huntington Beach is doing everything it can to be clean and safe so you can stay healthy and enjoy beautiful Surf City USA. Please find attractions and businesses that are currently open. 
Be Connected. Share Your Experiences.
Be featured on our social channels and the gallery below! Use the hashtag #BeHere in your posts and upload images below.