Accessibility has always been an essential component in helping visitors and locals navigate many of the beautiful areas and activities in Surf City USA. Here are just some of the things to enjoy.
Rocky McKinnon - Adaptive Surf Program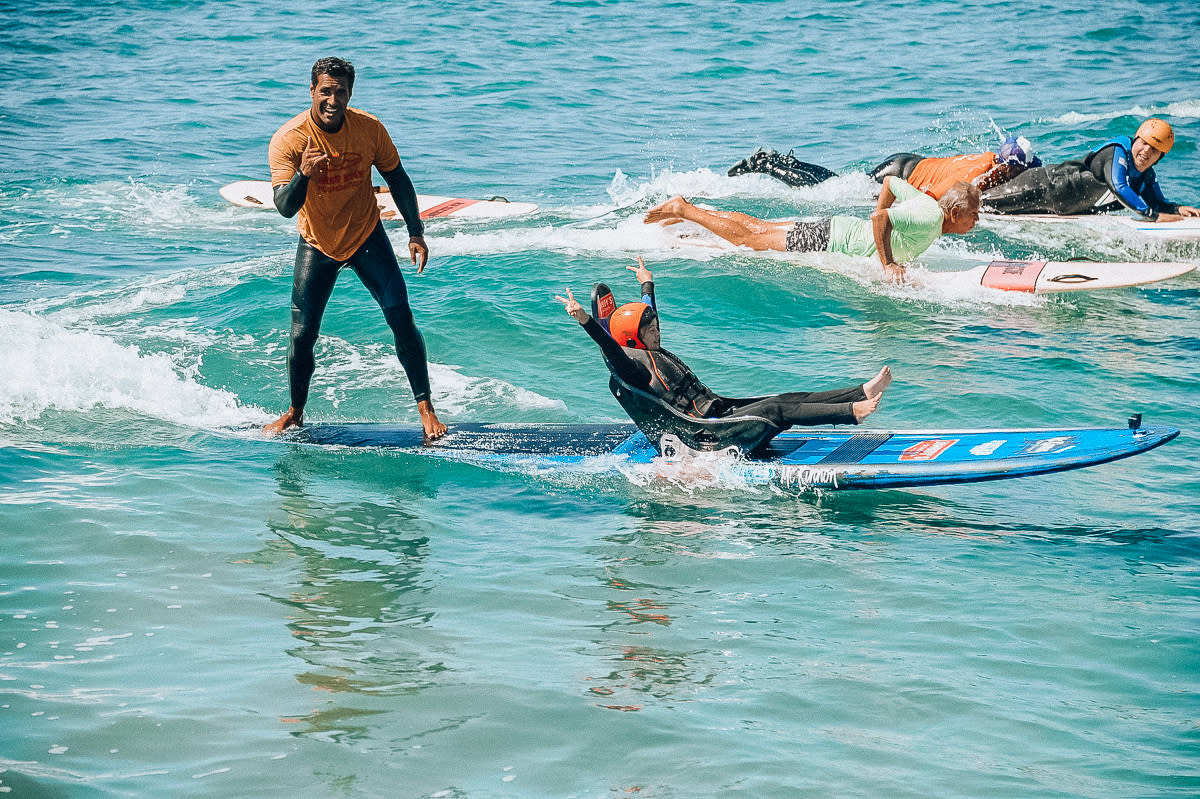 What made surfer Rocky McKinnon develop his Adaptive Surfing Program?
Volunteerism, he said. "I've been volunteering with organizations like Malibu Boardriders Day at the Beach, Ride-a-Wave.org, and the Best Day Foundation where, since 2008, I am the lead waterman." (Best Day Foundation is a volunteer organization that helps children with special needs build confidence and self-esteem through safe, fun, adventure activities like surfing, bodyboarding, kayaking, snow sports, and more.) "SUP (stand up paddling) exploded as a sport in Hawaii around 2007 - 2008 where I learned and became one of the first standup paddlers in Orange County. I was frustrated with the surfboard industry and decided to create my own SUP lesson program and designed a 14 ft. chair board specifically for adaptive surfing. I feel like my job is to put smiles on people's faces - the margins are better for lessons, and I find it more rewarding working with people: assessing their desires, needs, and goals and building a program specifically for them."
It's the perfect way for everyone to get up on a board in Surf City USA.
714.377.6101, McKinnonSurfAndSupLessons.com
Therapeutic Riding Center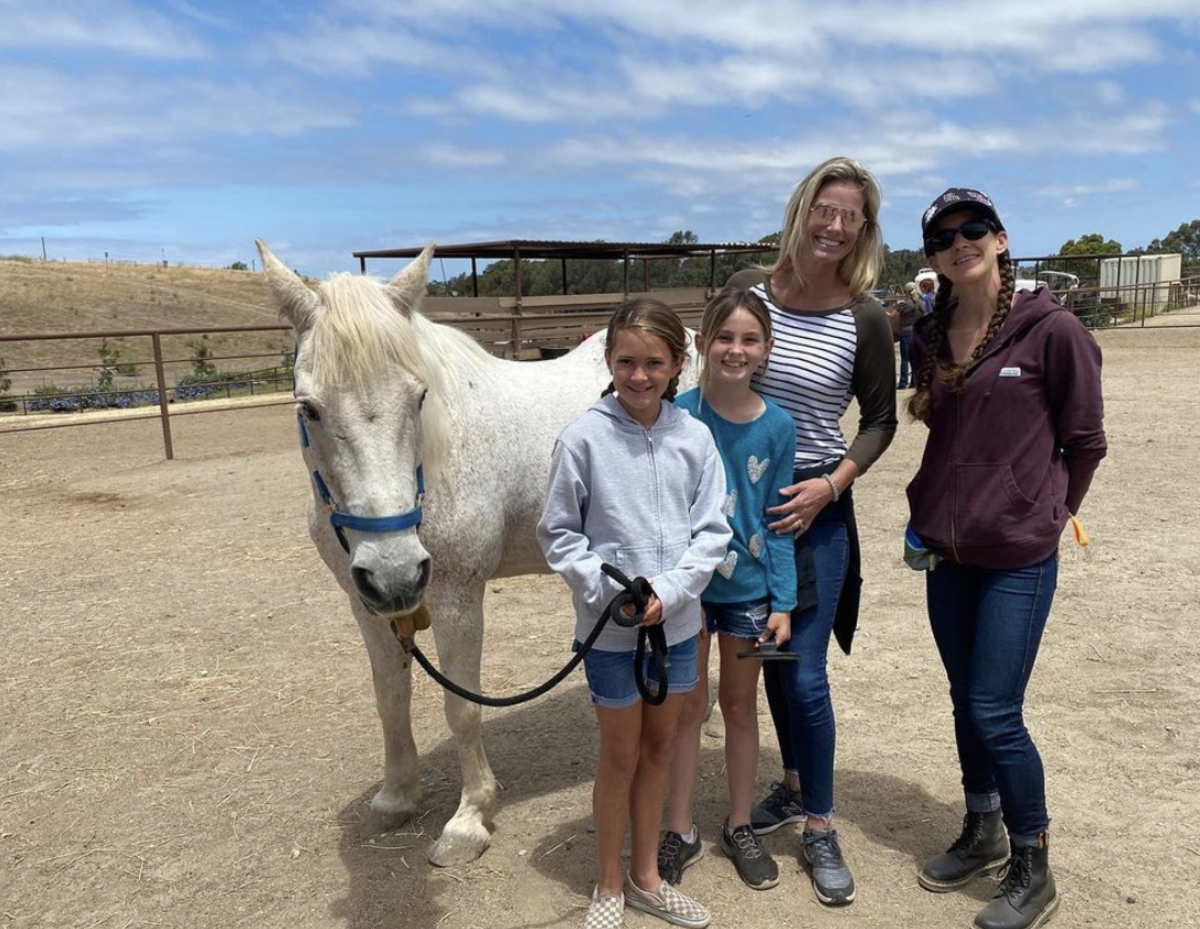 The use of horses for therapy traces back to the ancient Greeks. Later, in 17th century Europe, physicians utilized the horse to treat various neurological disorders. More recently, when Liz Hartel won the silver medal in dressage in the 1952 Olympics despite having polio, medical and equestrian professionals all over the world began to take notice. The Therapeutic Riding Center of Huntington Beach was founded in 1990 by a group of community volunteers who wanted to provide services to individuals with disabilities in Equine Assisted Activities and Therapies (EAAT). Therapeutic riding, horseback riding combined with physical therapy, is one form of EAAT and is a beautiful way to enjoy the great outdoors while visiting Huntington Beach.
18381 Goldenwest St., 714.848.0966, TRCHB.org
Huntington Beach All-Inclusive Playground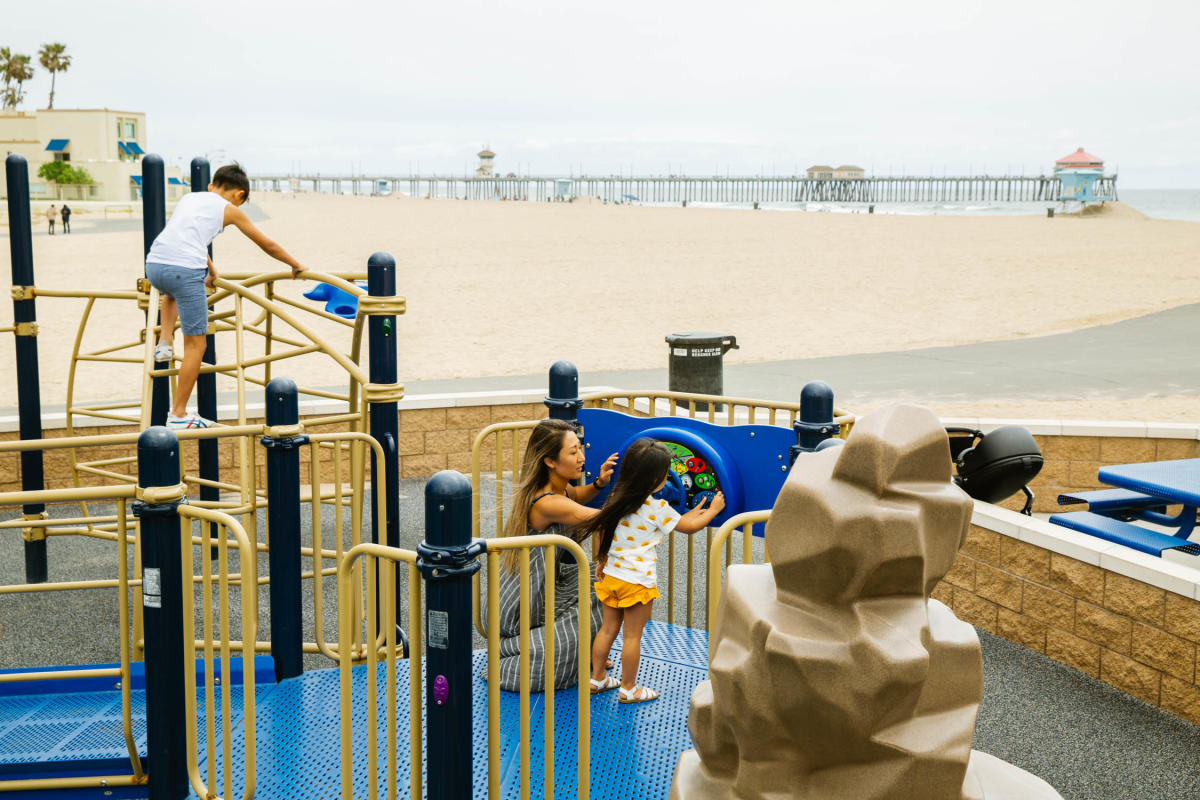 Huntington Beach's 4,660-square-foot all-inclusive beach playground can be accessed from existing pathways from parking areas and the beach path. The playground concept, created by Dave Bang Associates, Inc., was designed to be all-inclusive, with the play units designed to provide accessibility and promote interactive play among children of all abilities. The entire playground is surfaced with rubber surfacing as approved by the Americans with Disabilities Act, allowing complete accessibility. It is equipped with features that allow wheelchair access on special swing sets. 913 Pacific Coast Highway, 714.536.5486
Accessible Beach Details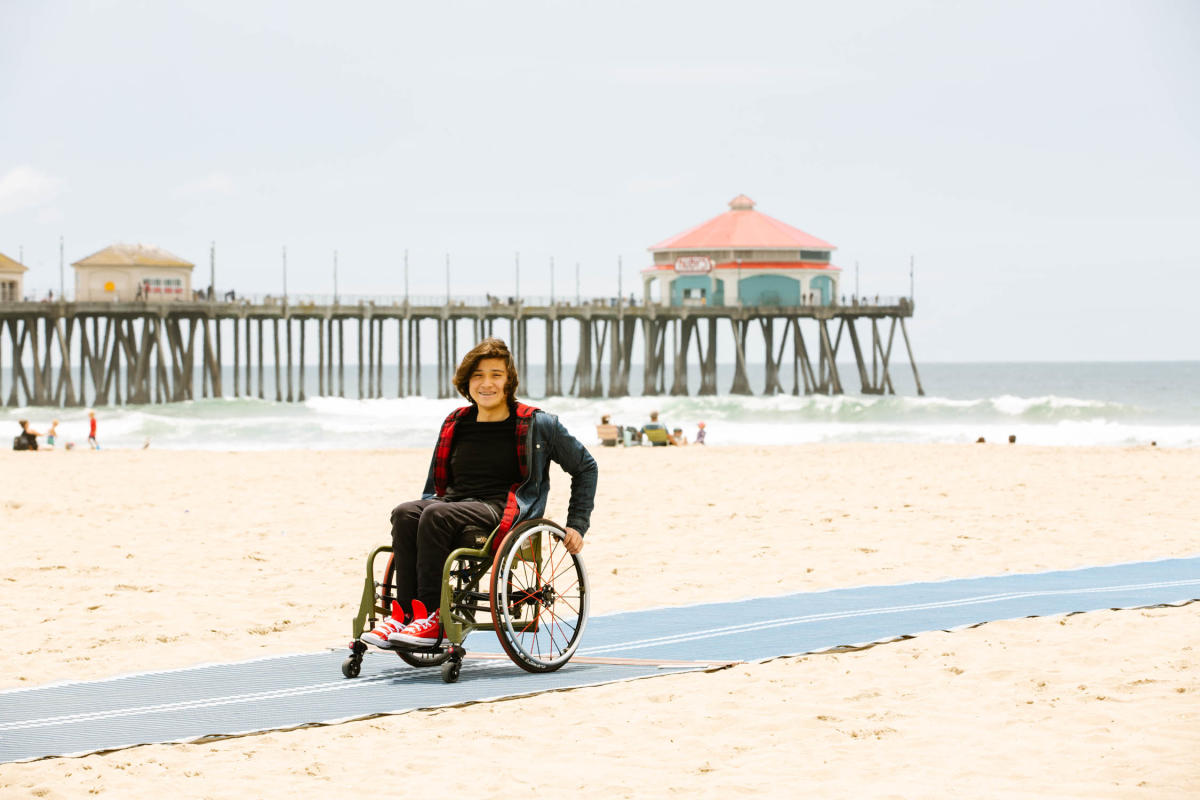 Able Coffee Roasters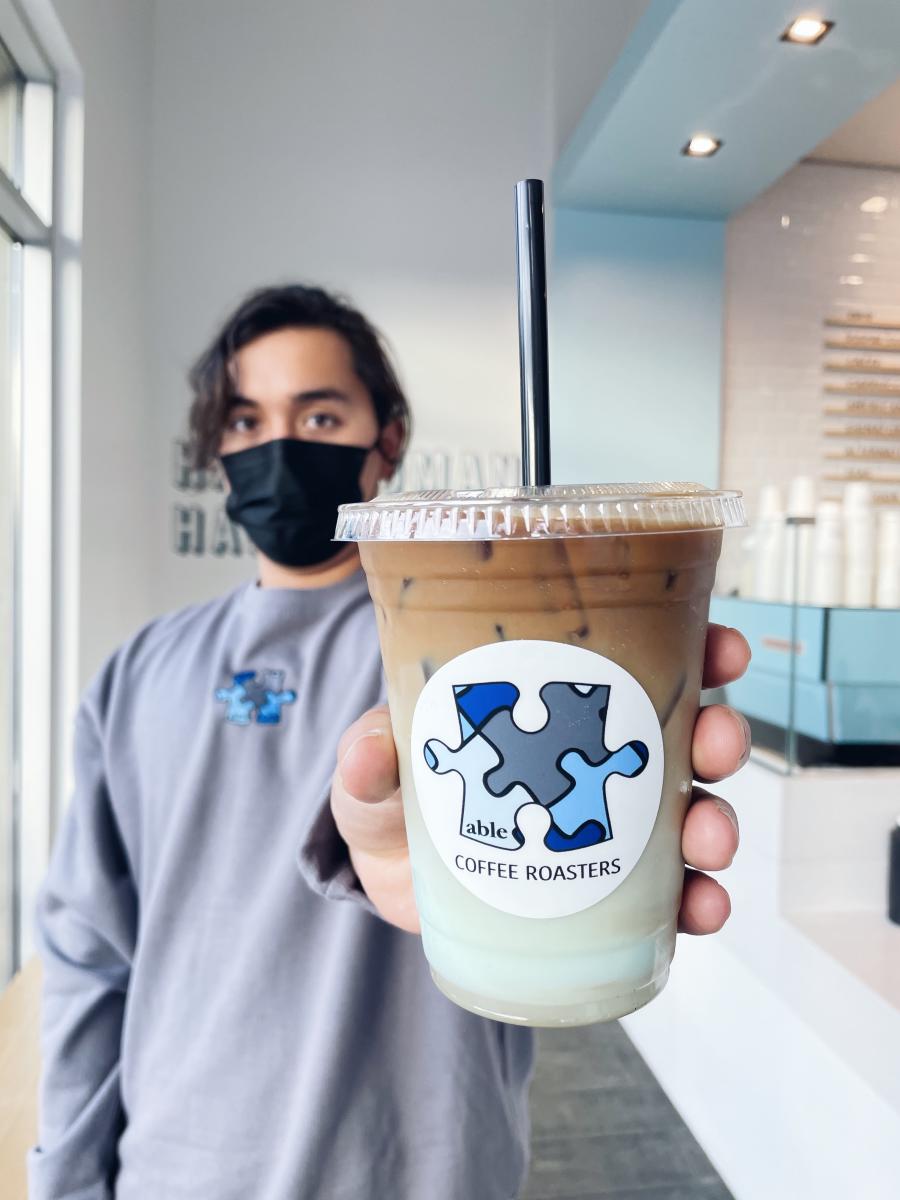 Enjoy a delicious cup of coffee while supporting the autism community. Able Roasters is the first coffee shop employing individuals with Autism and other disabilities while roasting fresh organic coffee. They serve quality organic beans imported directly from small farmers across the globe and roasted daily. Their dedication to giving everyone a chance to succeed is another shining example within the community. 7451 Edinger Ave