Updated April 27, 2022
Be active and be here to celebrate National Bike Month in Huntington Beach during the month of May, and any time of the year. With pedals circling under your feet and the sun shining over your head, you can go just about anywhere in Surf City USA. Enjoy serene and scenic beach views while biking around Huntington Beach. Here's how you can explore and where you can rent a bike in Huntington Beach. 
10-Mile Bike Path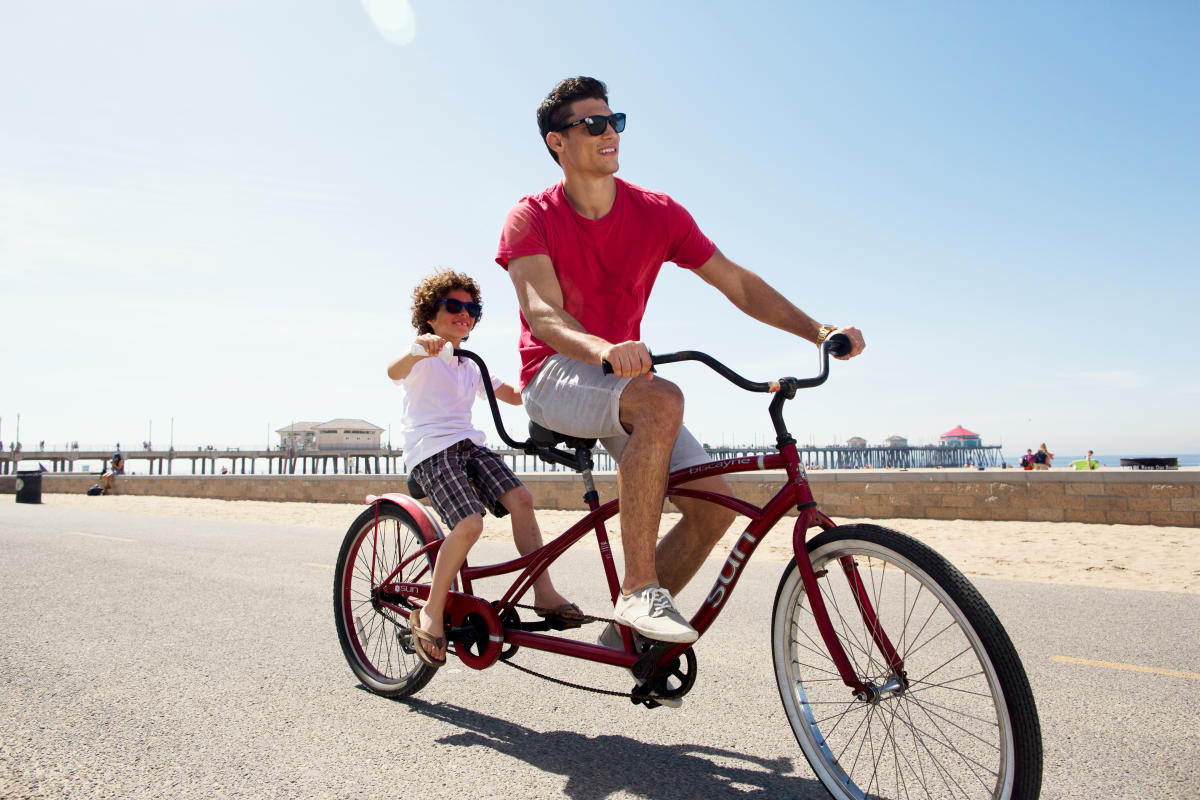 Biking the 10-mile paved beach path, you can experience all of Huntington Beach's coastline and landmarks: Huntington Beach Pier, Peter's Landing, Bolsa Chica Ecological Reserve, and Pacific City. Along the bike path are beach concessionaires renting and selling bicycles, tandem bicycles, electric bicycles, surreys, and more. The route offers places to stop for a bite, picnic, photo op, or bathroom break. 
Beach Cruisers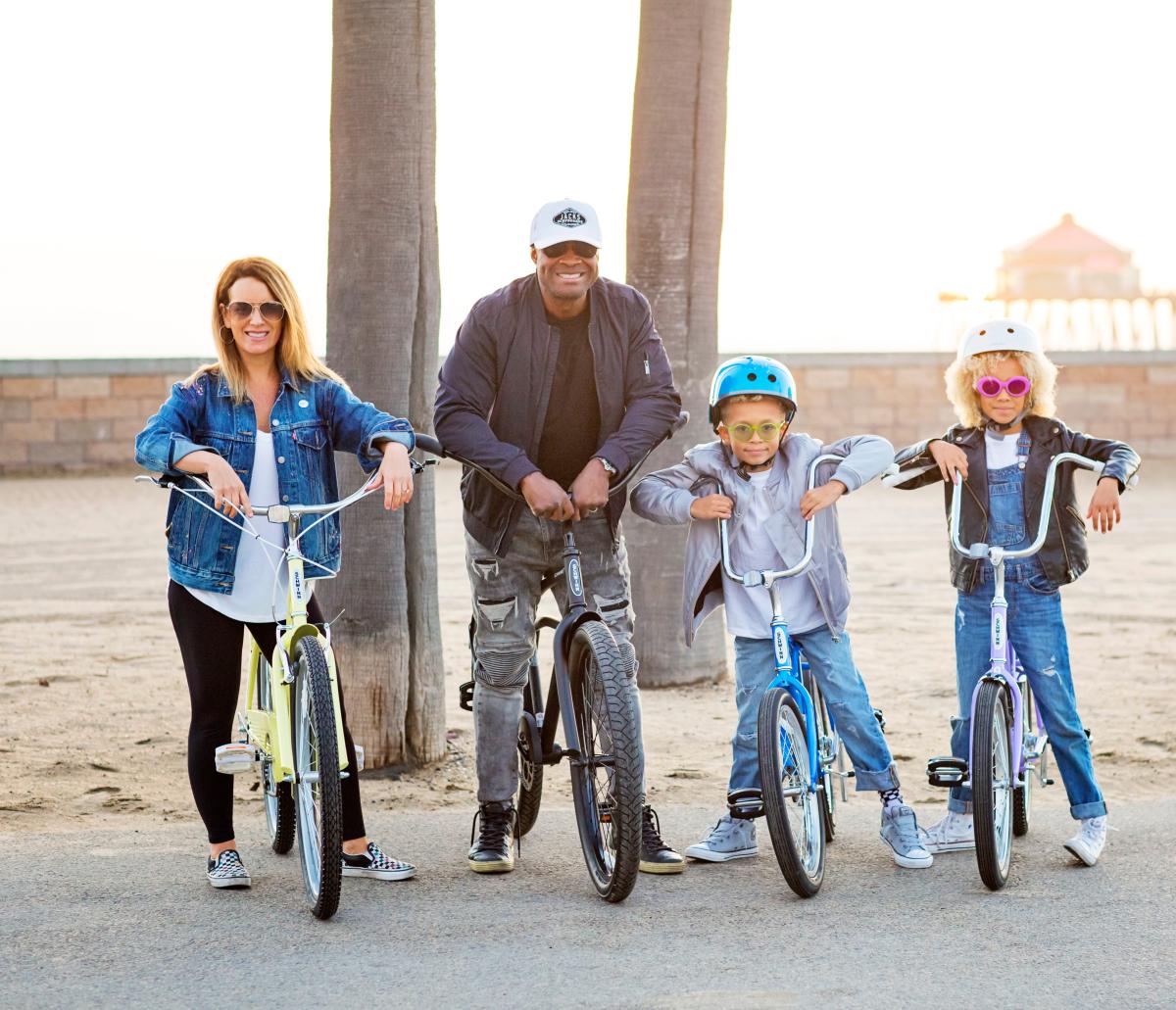 There's nothing easier or more fun than renting a beach cruiser and enjoying the many miles of bike paths that allow you to experience all of Huntington Beach and even over into Sunset Beach. This incredible 10-mile trail hugs the coast the entire way, it's completely flat and beach cruising is a huge part of Huntington Beach's culture. Stop by Riip Beer Co. in Sunset Beach for a celebratory brew. Riip was the smallest brewery to ever win a Great American Beer Festival award in the American IPA category with over 400 entries from around the globe. It's a gem in Sunset Beach and is a must-try. 
Electric Bikes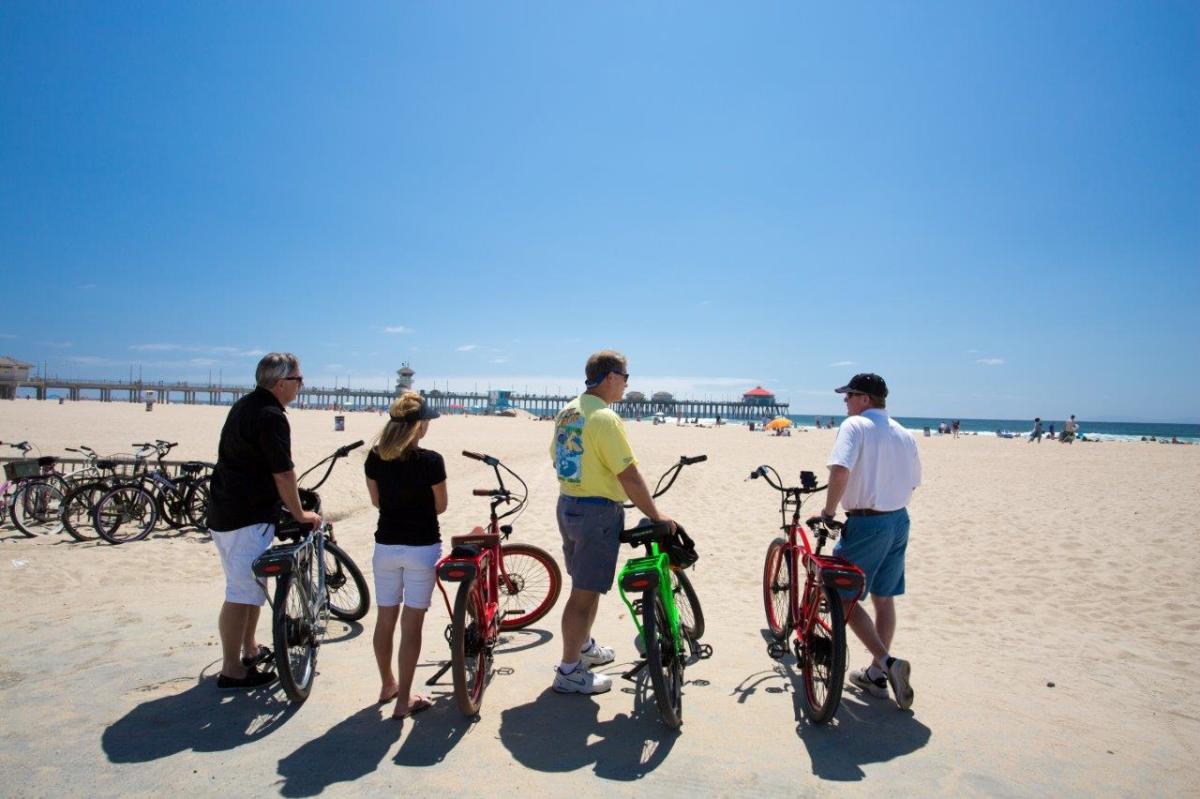 Cover more ground in Huntington Beach with an electric bike. Cruise down the Huntington Beach coast and make some stops along the bike path to take in all of Huntington Beach in one day. Start at the Huntington Beach Pier and make your way down to Bolsa Chica Beach while stopping at SeaLegs at the Beach for cocktails, food, and live entertainment on the beach. 
Electric bikes are allowed on the 10-miles bike path. Some electric bike rentals' local favorites are Pedego Electric Bicycles and EV Rideables. 
Cycling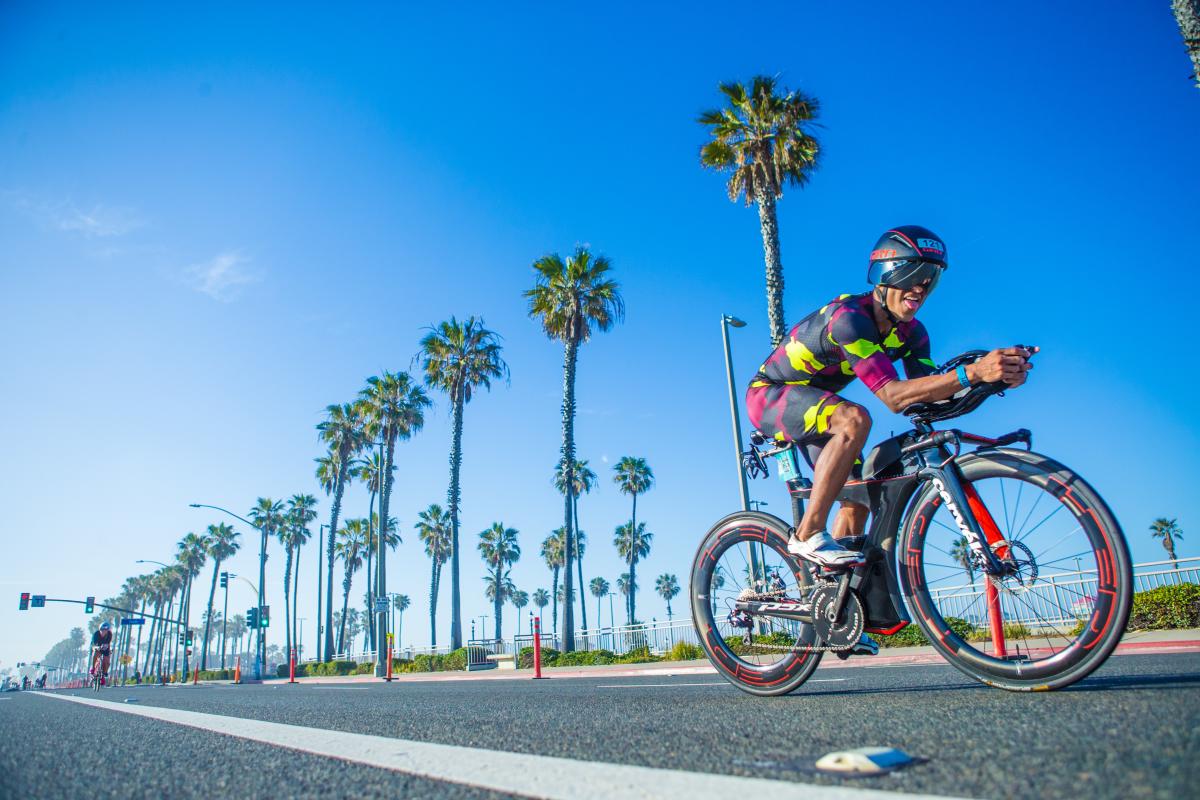 If you're looking for something a little more intense, road cycling is the way to go in Huntington Beach. We are talking more advanced, faster bikes with multiple gears, but it certainly lets you see more of Huntington Beach and Orange County. there are plenty of friendly road cyclists on the road, so you will easily know where to cycle. 
One of our favorite cycling routes is starting at the Huntington Beach Pier and heading south to Newport Beach, Corona Del Mar, and Newport Coast, then heading back to Huntington Beach. It's a 33.5-mile route with beautiful scenic points and breathtaking views.