If you want a walk on the wild side of Huntington Beach, this neighborhood is home to the 1,300-acre Bolsa Chica Ecological Reserve and 3-mile-long Bolsa Chica State Beach. Start the day off with an early morning hike and bird watching, enjoy a gourmet meal at one of four seasonal concessions run by an accomplished restaurateur, take a surfing lesson, or enjoy an intimate outdoor concert. 
Beaches
Bolsa Chica State Beach provides the perfect playground for experienced and first-time surfers, campers, and nature lovers. Here you'll find public restrooms, outdoor showers, wheelchair accessibility, beach volleyball, and basketball courts, paved beach path, year-round RV camping, barbecue grills, 200 fire rings, and picnic ramadas.  
Huntington Dog Beach is the place for off-the-leash fun in the surf and sand for dogs and their owners. One of the friendliest beaches in Southern California, dog beach runs about 1.5 miles along the bluffs between Goldenwest and Seapoint streets and is the best place in the world to bring your beloved four-legged friend. Here you'll find public restrooms, a picnic area with tables, and doggie waste bags. In addition, twice a year So Cal Corgi Beach hosts Corgi Beach Day at Huntington Dog Beach. 
Bolsa Chica Ecological Reserve 
The 1,300-acre wetlands provide visitors a chance to experience one of the last untouched sections of the Southern California coast, it is the largest saltwater marsh along coastal California between the Monterey Bay and the Tijuana River Estuary. Over 300 species of bird spotted in the past decade, including a number of rare species like the California brown pelican, American bald eagle, and the silvery legless lizard, making Bolsa Chica Ecological Reserve a birder's paradise. Nearly 100 different plants and trees found in the wetlands five ecological zones. Explore the wetlands five miles of public hiking trails, with scenic overlooks. It is free to visit the Ecological Reserve, tours are available on weekends.  
Why The Bolsa Chica Ecological Reserve Is A Hidden Gem
A happy place for birders, hikers, runners, and nature lovers alike.
See More
SeaLegs at the Beach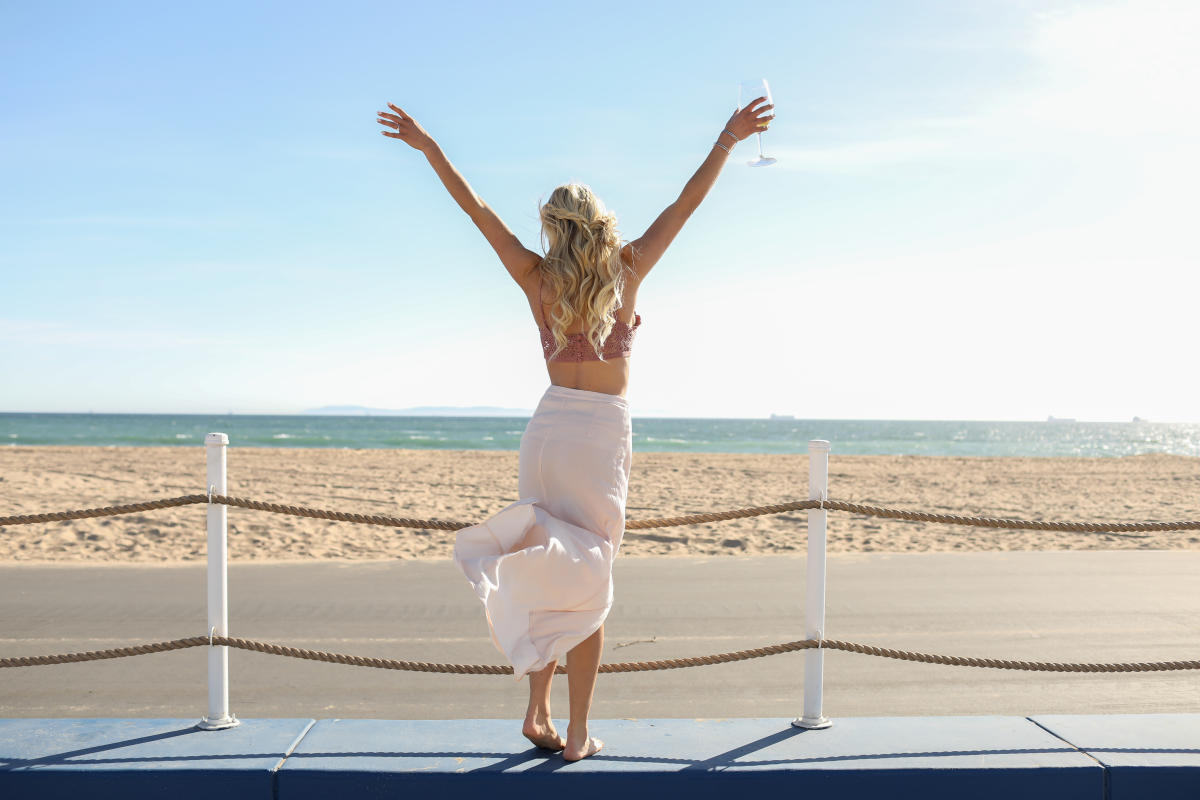 Dotting the 3-mile stretch of beach are four gourmet concessionaires, including SeaLegs at the Beach—a beachside playground for kids and adults alike. Daydreaming about sipping champagne on a swing to the sounds of waves and live music? Here, this dream becomes a reality. California's first and only live music venue on the sand entertains right here at Bolsa Chica State Beach. An eclectic lineup rocks the salty sea air every summer, paired with the upscale beach concession's wine, beer, and savory bites. Look for regular weekly beats like Reggae Sundays.
SURF CITY USA SURROUNDING AREA
Disneyland / Anaheim -

21 miles

John Wayne Airport (SNA) -

17 miles

Joshua Tree National Park -

129 miles

LA / Hollywood -

36 miles

Long Beach Airport (LGB) -

17 miles
Los Angeles Airport (LAX) -

36 miles

Palm Springs -

105 miles

San Diego -

93 miles

South Coast Plaza -

8 miles
Disneyland -

21 miles

John Wayne Airport (SNA) -

17 miles

LA / Hollywood -

36 miles

Long Beach Airport (LGB) -

17 miles

Los Angeles Airport (LAX) -

36 miles

South Coast Plaza -

8 miles
SURF CITY USA Neighborhoods
With 10 miles of uninterrupted beaches Huntington Beach blends surfing's relaxed spirit with a contemporary style which creates an ocean side destination like nowhere else on the California coast.
Learn more
SURF CITY USA NEIGHBORHOODS