Tanner's is currently closed for renovations. Make way for a new restaurant concept coming to Paséa Hotel & Spa in Spring 2024.
 

Let the salty sea breezes carry your worries away as you dine with a waterfront view. This is the quintessential Surf City USA restaurant experience, and you'll find it at Tanner's at Paséa Hotel & Spa. Known for its sun-soaked poolside locale, rooftop bar with killer cocktails, and upscale yet playful vibes, Tanner's is one of the best places to dine by the coast in Huntington Beach. From the tender adobo braised short rib and standout seafood dishes to the pet-friendly patio, discover six reasons why you should book a table at this effortlessly chic restaurant during your next visit downtown.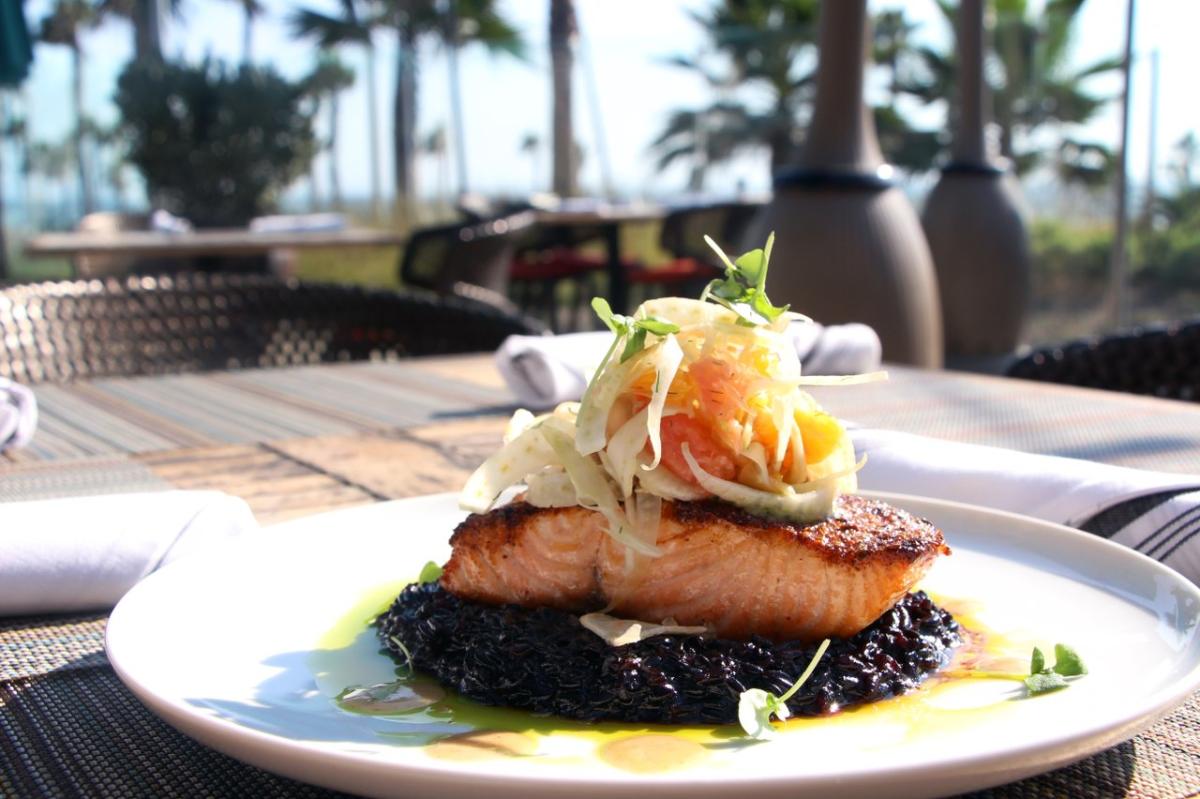 Influenced by surf cultures from around the world, the food at Tanner's impresses with every bite. Fresh seafood can be found throughout the menu, with starters including the crowd-favorite mussels and buttery hamachi crudo served with a bright yuzu vinaigrette. Entrees also don't disappoint, with seafood standouts like the miso-glazed branzino on a bed of creamy celery root puree. Meat-eaters will drool over the dry-aged New York strip steak, elevated with an herbaceous chimichurri and cilantro crema. Don't skip the short rib, a succulent cut of beef that's perfectly complemented by the garlic fried rice and tangy pickled red onions.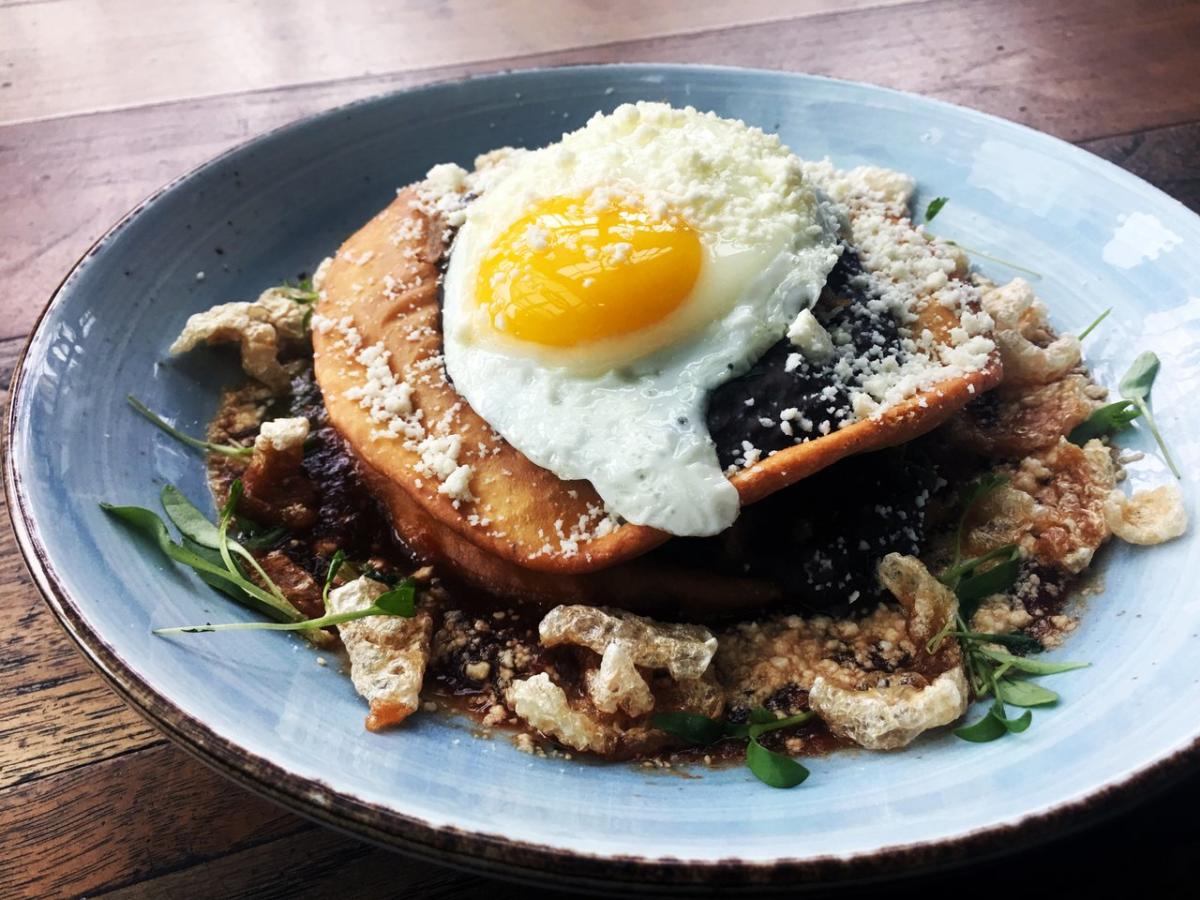 Is it really a weekend if you don't have plans for an epic brunch? Sleep in, then head to Tanner's before 4 p.m. on Saturdays and Sundays to fuel up for the day. Shareable dishes range from sweet treats like lemon blueberry donuts to savory cheddar and chorizo biscuits and gravy, while decadent entrees include soft-shell crab Benedict and the vegan shakshuka loaded with fresh produce. Or go the creative route with a bite of Green Eggs & Ham featuring grilled asparagus and arugula with poached eggs and prosciutto.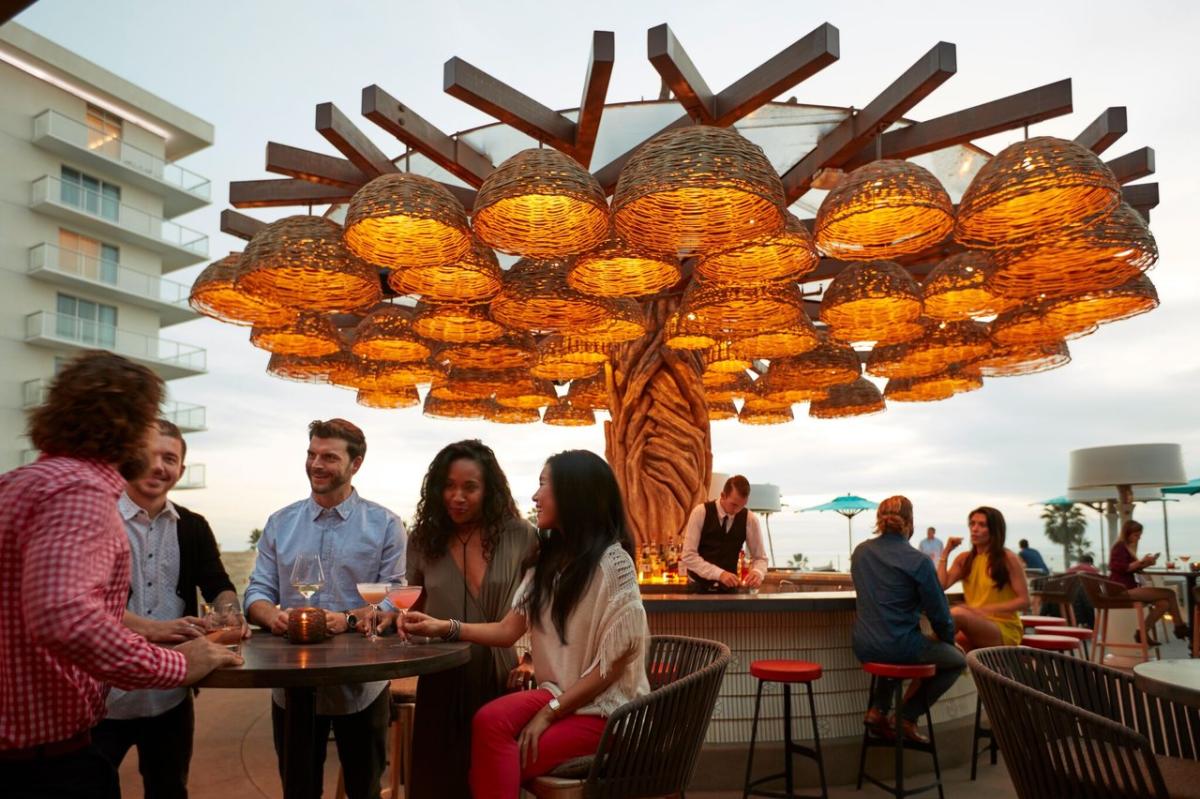 Find your happy place in Huntington Beach at Tanner's bar or Treehouse Lounge. Cozy up to the bar for daily specials that include $8 mojitos and mules on Monday, Taco Tuesday, 50 percent off glasses of wine on Wednesday, and Old Fashioned Thursday featuring a Bulleit cocktail paired with a special chef's slider. Happy hour is offered Monday through Thursday from 4-6 p.m. in the restaurant and 3-6 p.m. upstairs at the Treehouse Lounge.
There's something at Tanner's for even the pickiest eaters in your crew. The restaurant keeps it simple for kids, offering up a menu of tried-and-true favorites like crispy chicken tenders and mac and cheese. The sliders with cheddar cheese are perfect for pint-sized hands, served exclusively at dinner along with a healthy dish of chicken and broccoli.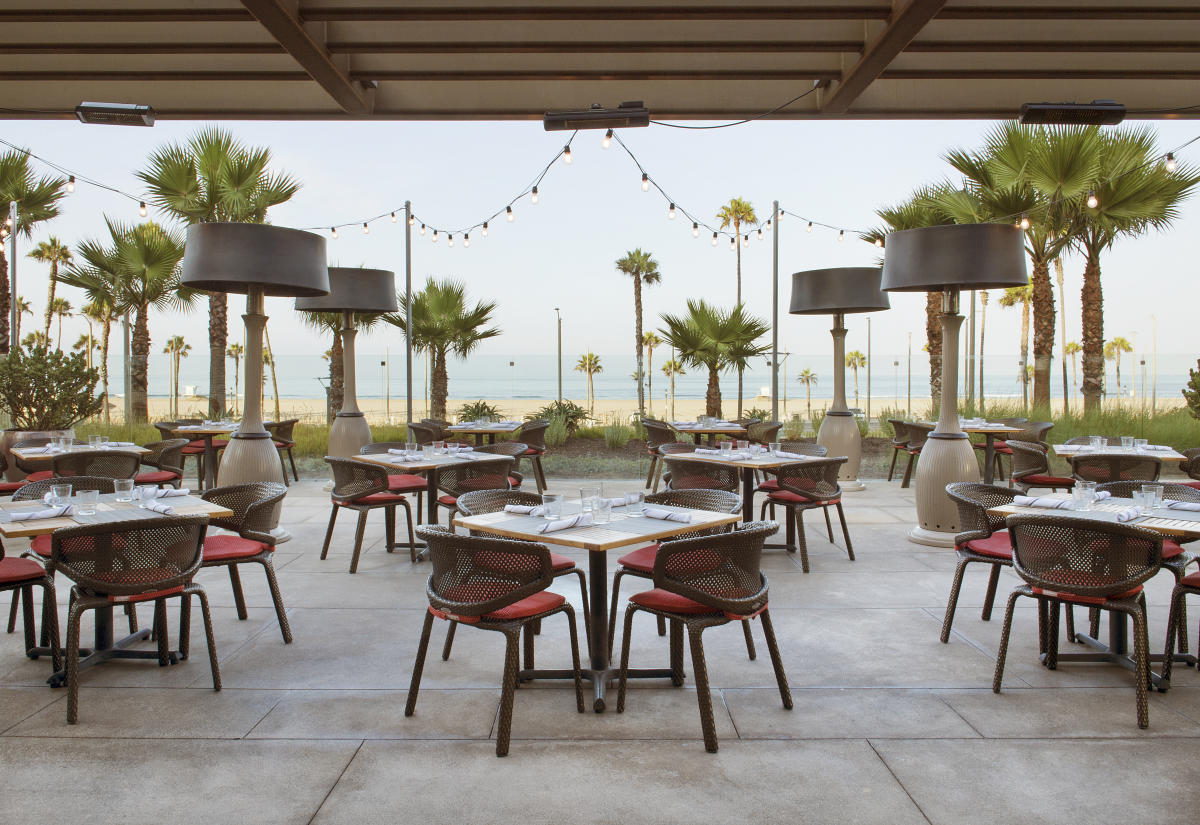 Tanner's takes an indoor-outdoor approach to design with floor-to-ceiling windows affording incredible views of the Pacific Ocean. You can dine out on the poolside terrace, or walk up a glass-encased staircase to discover the 21-and-over rooftop lounge. Treehouse by Tanner's is like a whole different world, with a massive tree serving as an architectural anchor for the space. Beneath the canopy of lights, a circular bar serves up handcrafted cocktails that you can enjoy while relaxing around a firepit. On Friday and Saturday nights, come ready to party — the patio is brought to life with a DJ dropping beats long after the sun goes down.
Tanner's is located at 21080 Pacific Coast Highway, Huntington Beach, CA 92648. To make a reservation, visit tannershb.com.