Here are some of the best reasons to get married in Huntington Beach.
1. There are a variety of venues to choose from.
There's the right place for your wedding budget in Huntington Beach. From oceanfront resort venues to barns to beachfront, you'll find various venues to choose to fit your budget. Huntington Beach oceanfront resorts have in-house wedding coordinators to help you plan and customize every detail.
Whether you're looking to say your vows on the beach, book a nautical venue, or seal the deal at one of our iconic oceanfront resorts, planning your Huntington Beach wedding is as fun as attending one. 
2. The perfect ceremony backdrop comes free of charge.
Many people spend thousands of dollars on the perfect ceremony backdrop. Flowers, candles, and archways are all really beautiful and romantic, but nothing compares to a gorgeous sunset splashed across the sky as you exchange rings. And it's a background that costs nothing in Huntington Beach.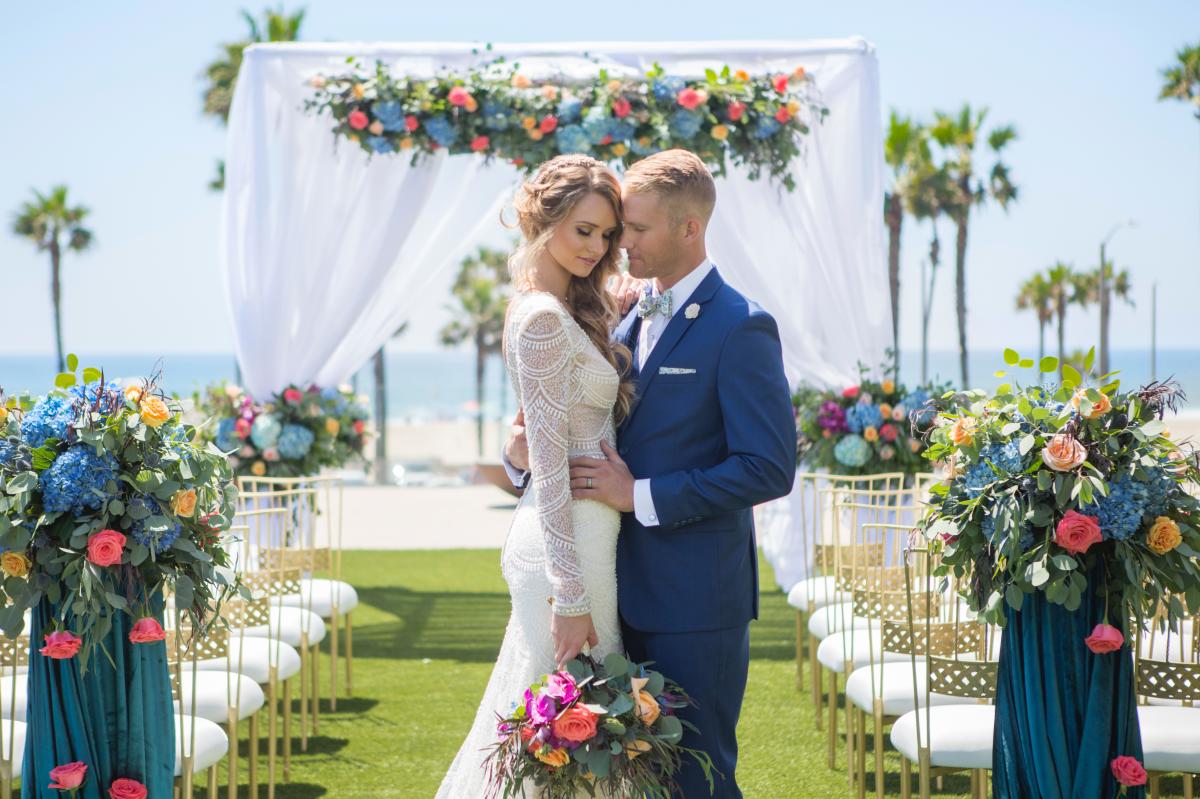 Paesa Hotel & Spa
3. You won't have to travel far for your honeymoon.
You can have your honeymoon right here in Huntington Beach! From beautiful wide-open beaches to oceanfront restaurants watching the sunset, Huntington Beach is the ultimate romantic getaway.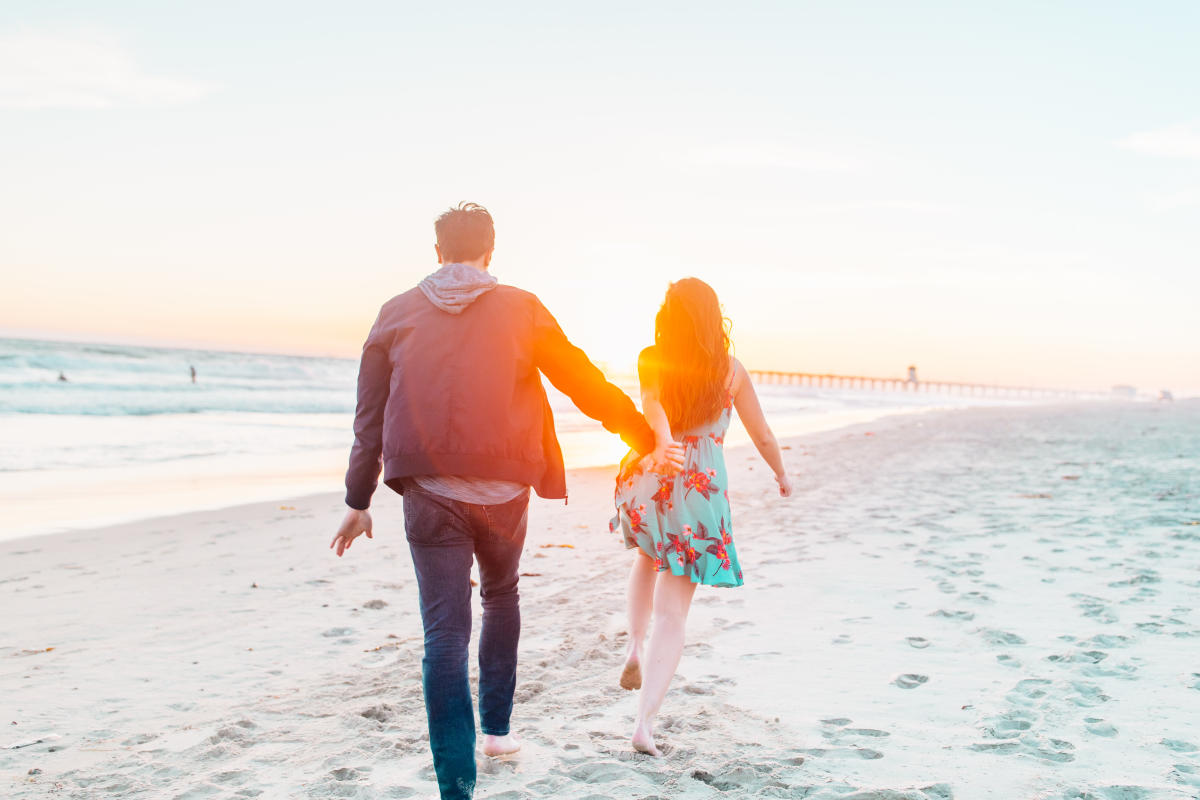 4. The weather's consistently warm.
Huntington Beach has pleasant coastal weather with a yearly average temperature of 72°F. Peak season is March to November, with the rainier months being between December to February. 
5. Your guests won't be bored.
Weddings, even destination weddings, can be stressful — how do you keep friends and family with so many different interests entertained? Don't worry about that, Huntington Beach offers up a lot of fun and relaxing things to do. 
Does your cousin love birding? He can seek out the Bolsa Chica Ecological Reserve, with over a dozen bird species. Your foodie bridesmaids will be more than impressed by the chef-driven oceanfront restaurants. And for everyone who loves the beach, they're more than covered in Surf City USA. Enjoy surfing, biking or even beach bonfires in beautiful Huntington Beach.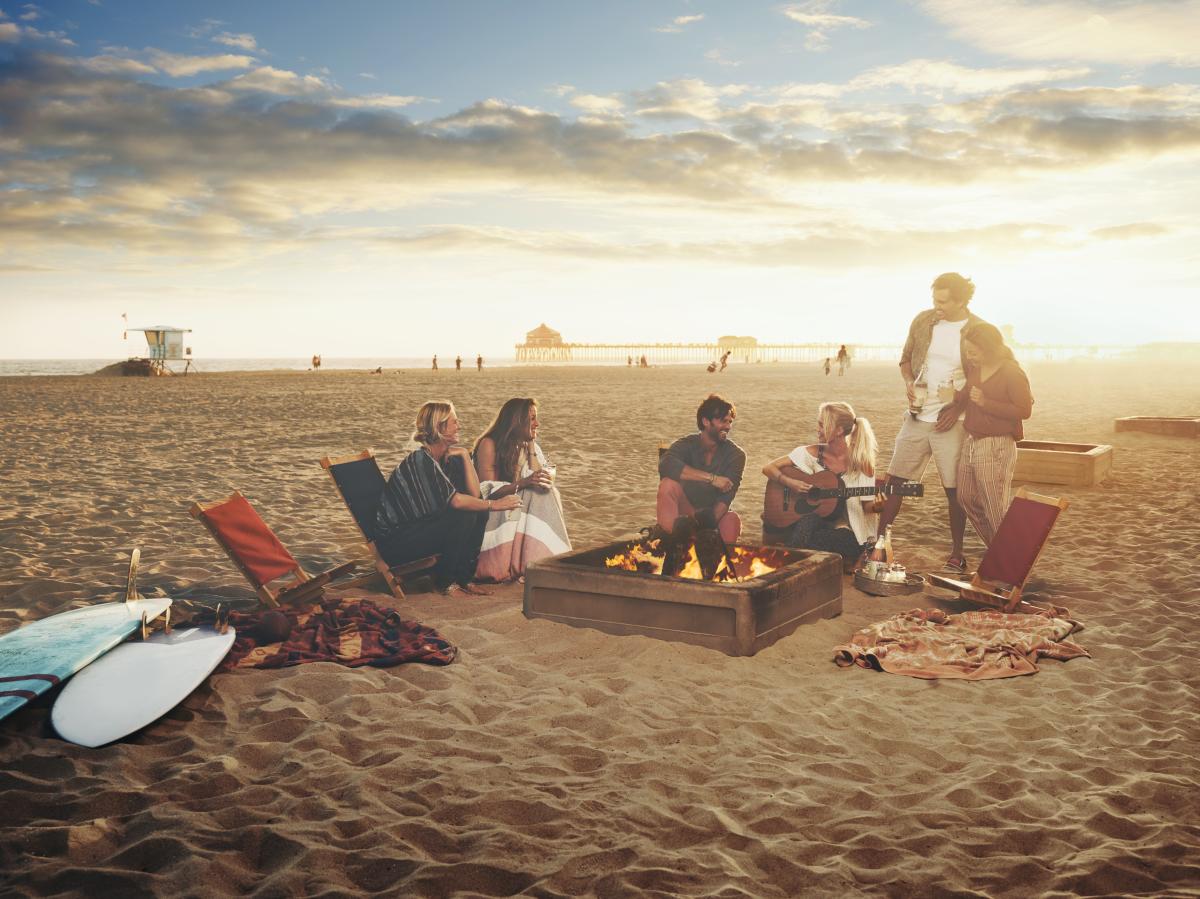 6. You can go barefoot down the aisle. 
Tying the knot on the sand of Huntington Beach makes for the ultimate laid back and intimate wedding. Imagine walking barefoot down the aisle in Huntington Beach, surrounded by friends and family, everyone you love celebrating with you while the suns dips below the Pacific.