Huntington Beach Top Attractions
Explore all of Huntington Beach's iconic attractions virtually.
See More
At the certified farmers market, find locally grown fruits and vegetables, fresh cut flowers, local honey, gourmet salt, olive oils and vinegars, baked goods, and dried fruit and nuts. Look for the "Apple Guy," or Phillip Shin of Ha's Apple Farm, who carves incredible—and edible—artworks out of his apples and hands them out as delicious samples. It's quite a show, and he even takes requests.
At merchant tents, peruse original artworks, glass and ceramics, handmade candles, clothing and couture, handcrafted wood goods, and other unique gifts and collectibles.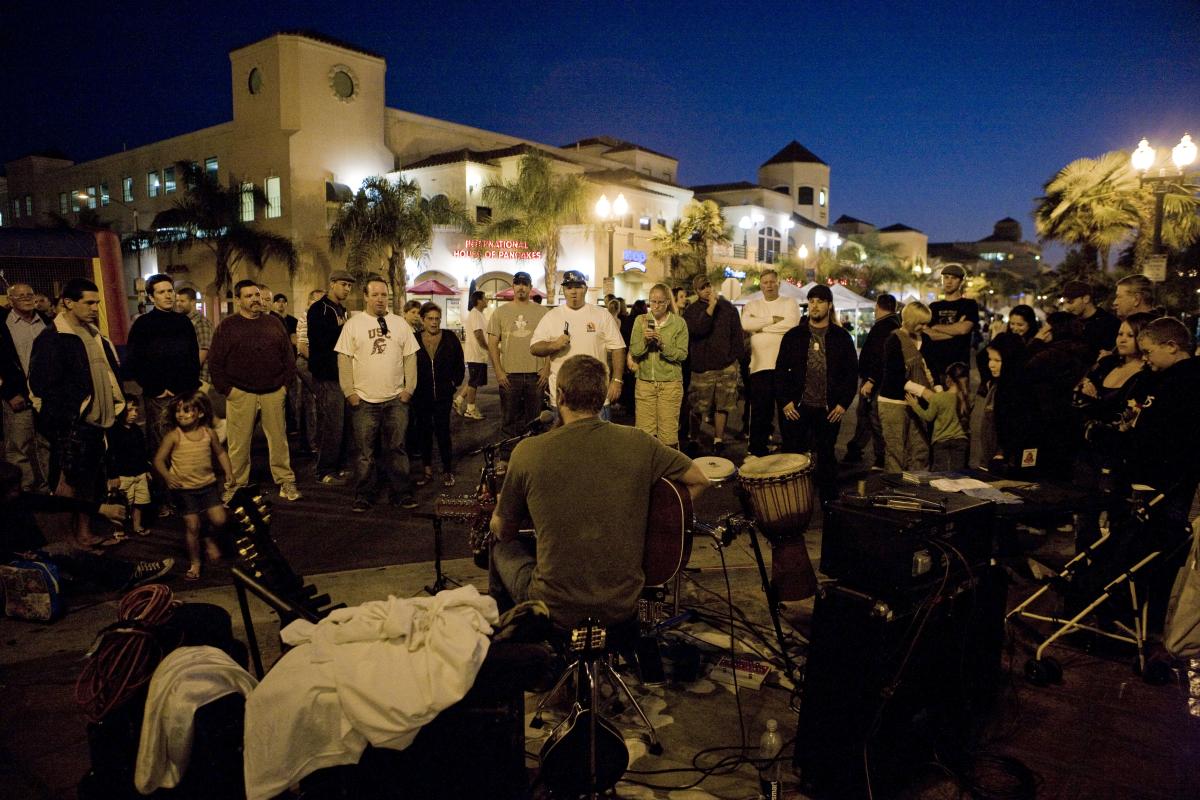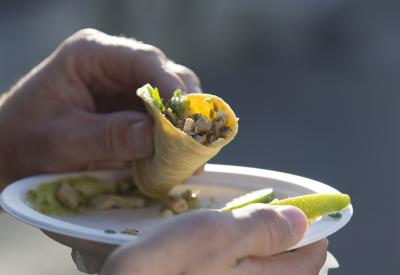 At food vendor tables, grab a bite of street food, like authentic tacos, homemade tamales, fresh donuts, organic juices, kettle corn, bacon-wrapped hot dogs, fresh roasted corn, and eats from local restaurants.
At the kid zones, watch your minis bounce from inflatable slides to face painting to balloon artists to magicians to a petting zoo to the bubble man.
All of this to the tune of local musicians belting it out under the stars.