The Great Pacific Airshow
October 4-6, 2019 | 11:30 AM - 4PM
Practice performances will commence around 11:00AM - 4PM Friday October 4
4th annual show line-up will feature the Snowbirds and others, in what is sure to be a spectacular event. The Huntington Beach Airshow is free to the public with a large event footprint spanning Huntington City Beach from Seapoint to Beach Boulevard. Make it a day down at the beach and grab a bonfire pit to cook out while watching the show. Or grab a bite to eat at restaurants like Duke's, Sandy's that are right by the Huntington Beach Pier or Jack's and Zack's that are right by the viewing area of the airshow. Parking will be available but is limited, and any frequent questions about the show can be found here.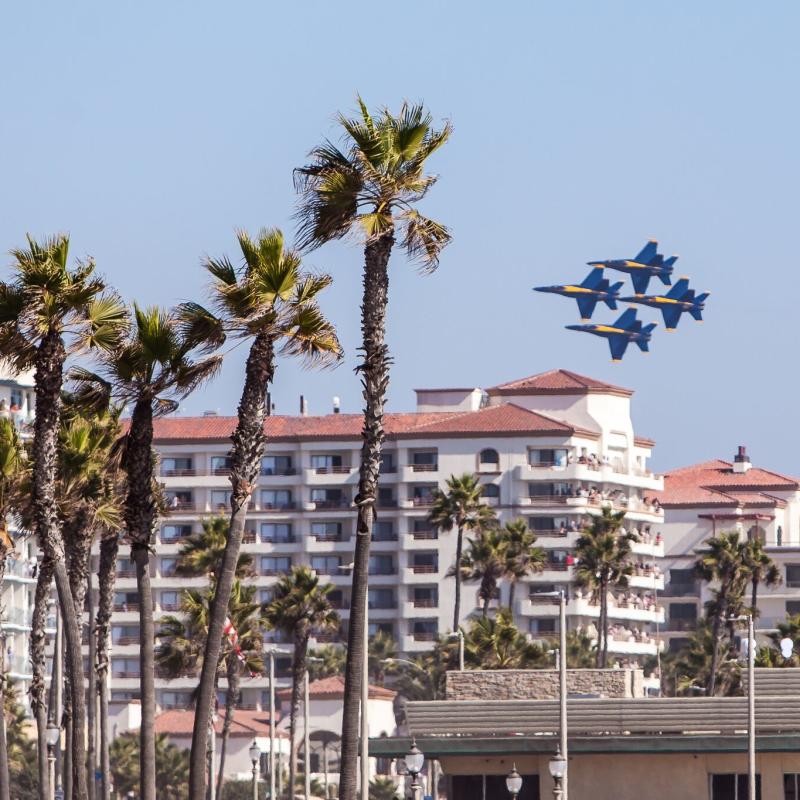 Location
Show center is located across Pacific Coast Highway- across from The Waterfront Beach Resort, a Hilton Hotel. Anywhere along the beach north or south of this location will be a terrific spot to view the show.
Beach guests should anticipate little to no shade. Bring a beach umbrella if you need a shaded area.
Handicap seating area on the pier will be available on a first come first served basis. Please be aware that no transportation is offered from your vehicle to and around the airshow site. 
Yes, you can watch the airshow from a boat on the water. Boaters should refer to the US Coast Guard notice to mariners for further location information.
Yes, you can swim and surf during the show however expect to only be able to swim in waist deep water during the show time.
Parking 
Parking will be available on a first come, first served basis around the city. Parking will be difficult to find and will increase to $30 per day. Hourly rates are available at the Pier Plaza lot and Main Promenade Parking Structure. Yearly and monthly pass holders will not be charged. Delays and queues are expected throughout the city due to the sheer volume of traffic anticipation. Guests are advised to leaved early and expect frequent delays or to seek alternative transportation to the show. Limited Uber drivers & Lyft drivers will be available. Biking or walking are suggested for those who live / are staying close. 
RV Parking 
Reservations are not open to book right now. 
They are limited and will be provided on a first come first served basis. 
Sites: Front row (beach front) sites will accommodate RV's up to 30' in length and the second row will accommodate a maximum of 46'. Electricity and water hookups are provided and a dump station is available. 
What's Included: There are a maximum of 2 vehicles. This may be an RV plus one car or it may be a trailer and the tow vehicle. The second vehicle must be kept in the camping space. Any additional vehicles will be charged the daily rate for each day. 
Reservations: Reservations may be made here or in person at: Sunset Vista, 103 Pacific Coast Hwy, Huntington Beach, CA 92648 
Sites will be assigned. If you want to request a space next to another camper the request must be included in the application.
Reservations will not be accepted if received after 5p.m. on 10/12/18.
All standard Sunset Vista rules will apply. 
PLEASE DIRECT ALL INQUIRIES TO SUNSET VISTA: SUNSETVISTACAMPING@SURFCITY-HB.ORG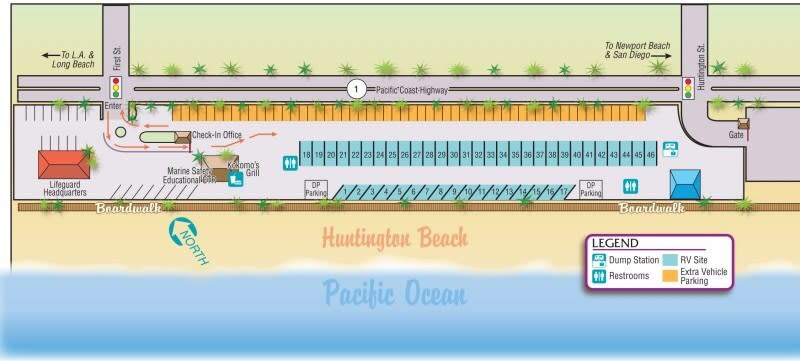 Park and ride shuttle service to show center on Pacific Coast Highway, OCTA Zone 3 (across from Pacific City)
Huntington Beach High School (1905 Main Street, enter off Utica Avenue) - 10 am to 6 pm
Huntington Beach Civic Center (2000 Main Street) - 10 am to 6 pm
Complimentary shuttles will run every half hour. Last shuttle departs show center at 5:30 pm.
Regular weekend service will NOT be running during the Great Pacific Airshow. Also, please note there will be no shuttle service on Friday, October 19. Live GPS tracking will be available for all service shuttles.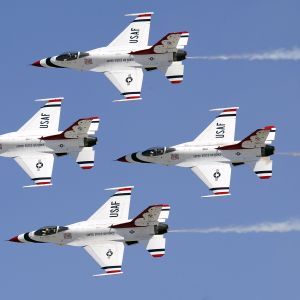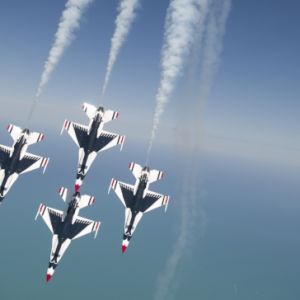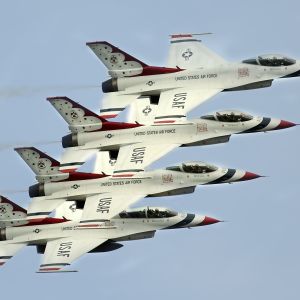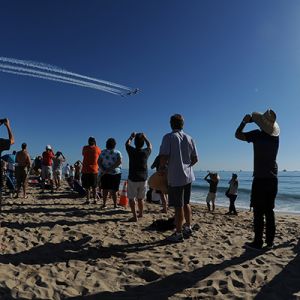 Helpful Tips:
Pilots don't fly without a checklist, why should you? Use this checklist of helpful tips to optimize your Airshow experience:
NO DRONE ZONE
Bring beach chairs or a beach towel for seating
There is no schedule of the acts given out. The show is from 12 PM - 4PM
Practice performances will commence around 12 PM - 4PM Friday October 19
Be prepared for traffic delays
Obey all posted parking signs. The last thing you want after a fun day is a parking ticket. 
Hydrate, hydrate hydrate! 
Bring sunglasses, a hat and umbrellas
For more information, CONTACT (714) 536-5286