AVP Huntington Beach Open
May 3-5, 2019
AVP arrives in style to the West Coast as the best athletes and Olympians from across the globe will compete in Surf City USA at this FIVB 4-Star tournament. Watch paired teams compete over six days on beach courts for an Olympian qualification spot. The event is free admission with an option to purchased VIP Tickets. Parking is available in downtown Huntington Beach at varies structures. In addition to the competition, there will be fun events in Huntington Beach where you can meet and hangout with the athletes. For updated coverage on the event, follow AVP and Surf City USA on social media. 
While your not watching the competition, enjoy Huntington Beach beaches, restaurants, shopping and night life. 
Dates & Times
Schedule of events have not yet been released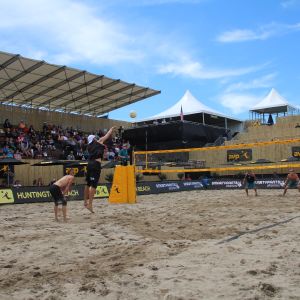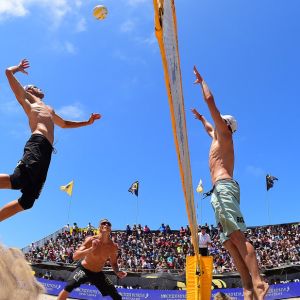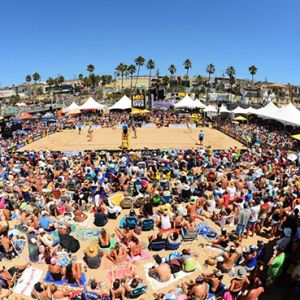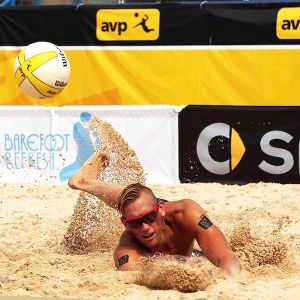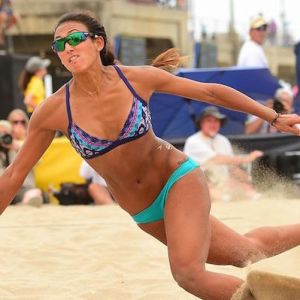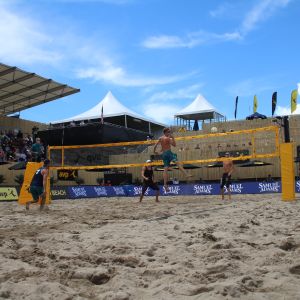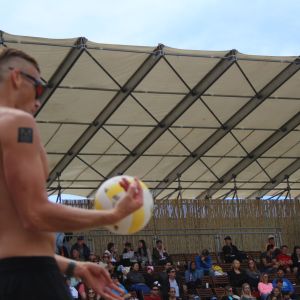 Location 
FIVB Huntington Beach Open is happening on the beach right next to the Huntington Beach Pier. 
General Admission is FREE - no tickets required
VIP Tickets Below 
Adult VIP Club: $50.00
Youth (6-12 years old) VIP Club: $35.00
Courtside Box: $435.00
Purchased your tickets here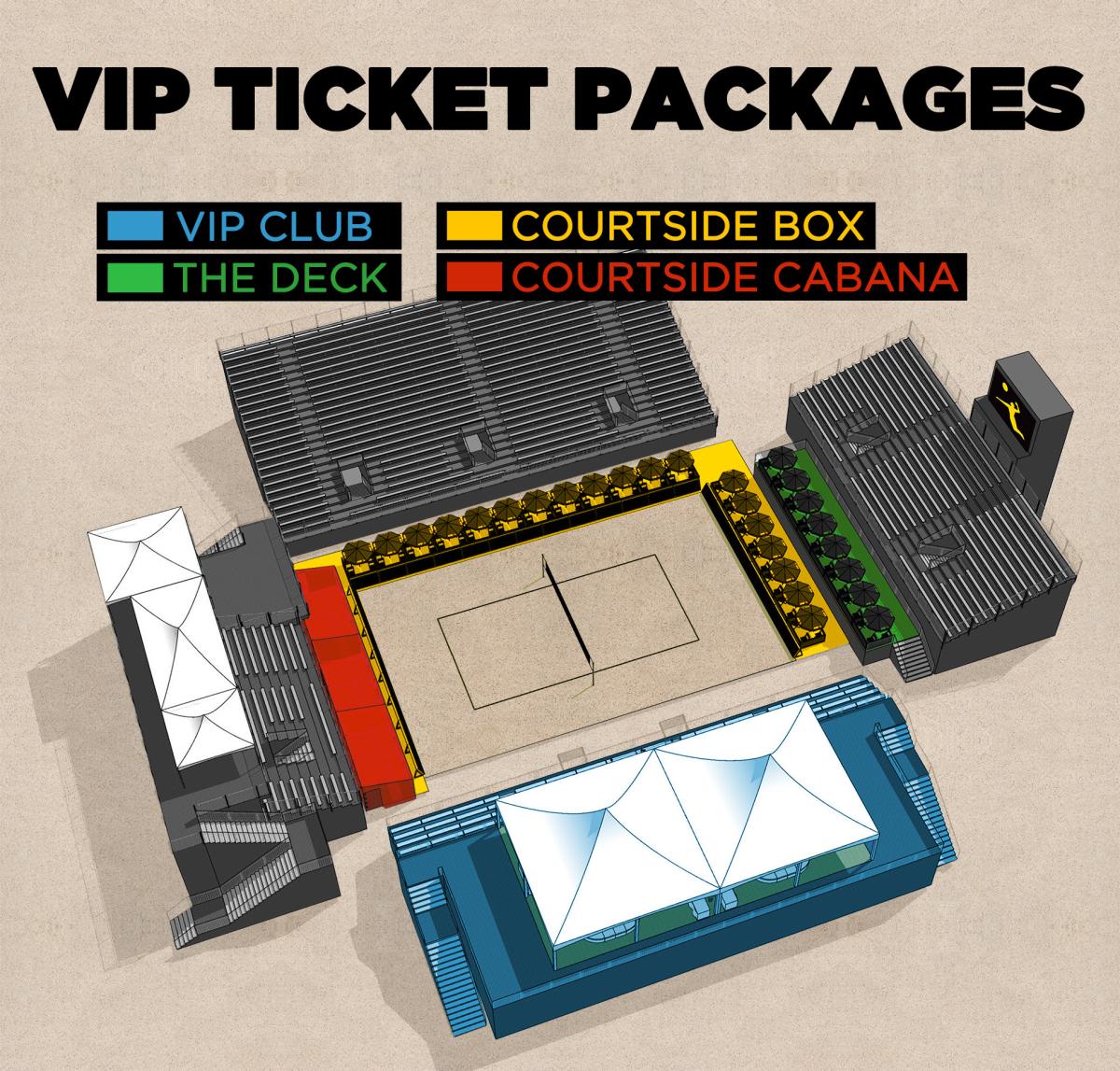 Parking 
This 830-space parking and retail structure is located on the east side of Main Street between Walnut and Olive Streets. Validations are available at participating downtown merchants. Holiday and special event rates are effective May 1 through Labor Day each year. Parking after 9:00 pm is $5.00 flat rate and no validations are accepted.
Main Promenade Parking Structure Rates
First 30 minutes (included as part of the first hour)
No Charge
Up to 2 hours
$1.00 per hour
After 2 hours
$1.00 each 20 minutes
Maximum Daily Rate - Non-Peak
$15.00
Evening rate (after 9:00 pm) Flat Rate
$5.00
Located at 155 Fifth Street with entrance off of Sixth Street. Operating hours are from 9am - midnight. For further information, phone LAZ Parking at (714) 536-4600. The Municipal Beach/Main Promenade Parking Structure parking pass is Not Accepted at the Strand Parking Structure. 
Rates
First 2 hours or less $2.00
Each 20 minutes thereafter $2.00
Daily Maximum $18.00
Pierside Pavilion parking garage in Huntington Beach near the bustling Main Street shopping and dining area is contained in a commercial building with restaurants, shops, offices and an elevator. There is one entrance to the car park area of the building on Walnut near Main Street. 
Rates
20 Mins: $1.25
1 Hour: $3.75
2 Hours: $7.50
3 Hours: $11.25
Max: $20.00
Complimentary valet services will be provided on the weekends.
Rate is $1.50 per hour, 2 hour max in Downtown Business Area; Enforcement Hours are 6am - Midnight
FIVB / AVP other events
Surf City Nights / 5/1, 5:00 – 9:00 pm
Meet the top professional volleyball players in the world at the Huntington Beach Surf City Nights on Main St. Tickets and merchandise will also be sold.
Player Party Gallagher's Pub & Grill / 5/1, 6:00 pm
Come hang out at Gallagher's for 80's and Karaoke night! Free and discounted drinks for athletes will be given out all night, as well as raffles for prizes! 
Player Party: Baja Sharkeez / 5/3, 7:00- Close
Enjoy your night at Baja Sharkeez, highlighted by guest bartenders and AVP pro players Maddison and Riley McKibbin. There will be discounts on food and drinks for athletes (bring your athlete credential)!
Player Party Legend's Sports Bar / 5/4, 8:00 pm– Close
Come have fun at Legend's at our marquee player party! Free drinks for athletes , staff, officials, and coaches during the hours of 9-10 pm (bring your credential)!
Movie Night on the Beach / 5/4, 6:00 pm
Bring the family and your beach chair, and come watch the movie Coco on the AVP jumbotron! Food and beverages will be available for sale.
After-Party Legend's Sports Bar / 5/6, 8:00 pm– Close
Celebrate the end of a great event at Legend's Sports Bar!
Things to Bring
Sunscreen
Sunglasses
Water 
Camera
Footwear
Beach towel if you want to enjoy the beach after the event
Social Media
Hashtag #SurfCityUSA and #FIVB and follow @SurfCityUSA and @fivbvolleyball for event coverage. 
Get Pumped!
Get pumped up for the FIVB Huntington Beach Open from player Jake Gibb and Dj Roueche playlists. 
Upcoming Huntington Beach Events