Ready to veg out? Plant-based cuisine is abundant here in Surf City USA, served up with a side of fresh ocean breezes. Huntington Beach is a dining destination with vegan plates for every palate, from savory entrees to mouthwatering sweet treats. Whether you're in the mood for Asian fusion or traveling with loved ones who have other dietary needs, there's a restaurant for you in our California beach community. Check out eight of our favorite spots to grab vegan eats around town.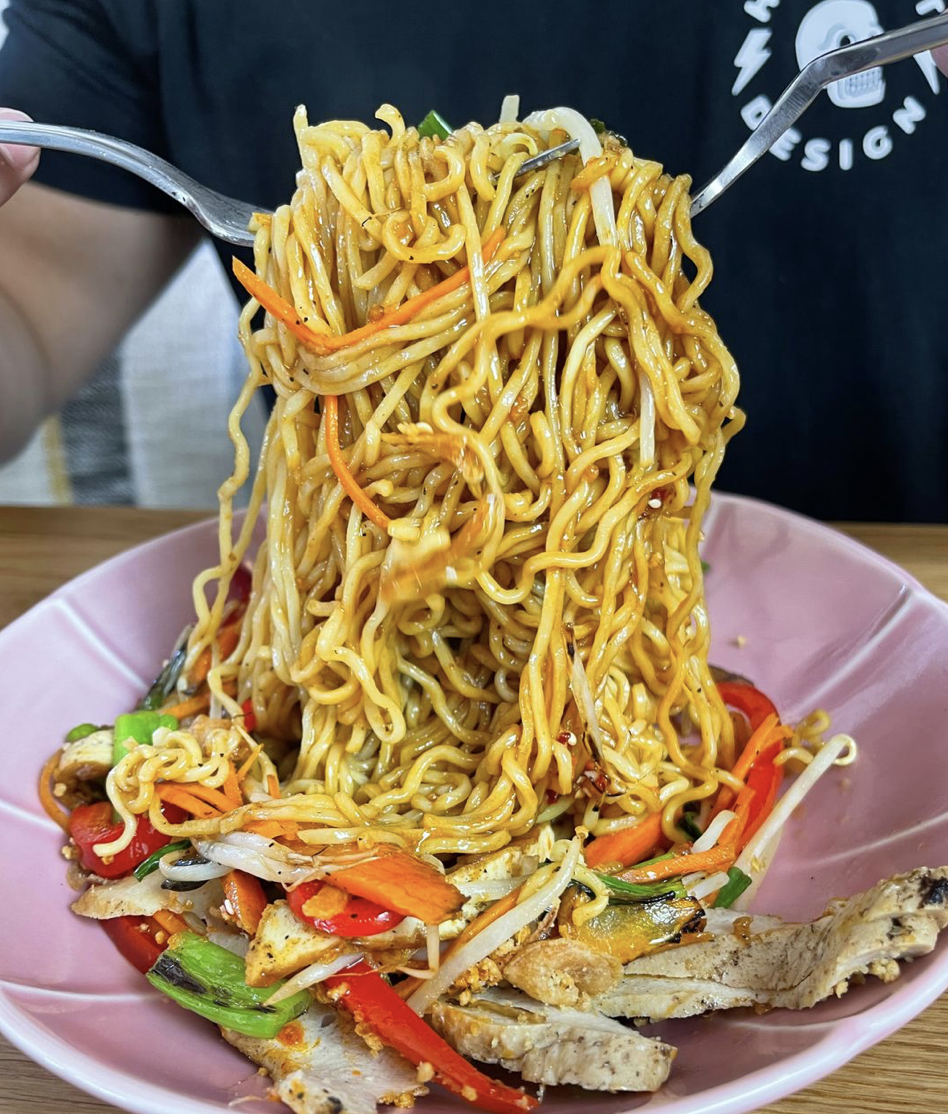 Formerly known as Bodhi Tree Vegan Cafe, this Main Street family eatery re-opened in 2021 as a modern plant-based kitchen and bar serving up flights of cold-pressed juices. Along with classic beach fare like acai bowls, salads and sandwiches, Good Vibes brings global influences to its Huntington Beach downtown locale. A reimagined menu of bold offerings includes appetizers like Peruvian lomo saltado and Shanghai dumplings, as well as noodle dishes such as Tokyo ramen with soy, sweet corn and mushroom. Learn more about Good Vibes Plant-Based Kitchen + Bar and check out their menu today.
Delicious and nutritious, Jan's has been a Huntington Beach staple for nearly 50 years. Known for its sandwiches, salads and wraps, the counter-service eatery has both meat- and plant-based options. Vegan picks include fruit-topped acai bowls, an avocado sandwich or wrap, and greens like the tsunami or Greek salads. Protein-packed smoothies offer a great meal replacement (a must-try is the Chunky Monkey, a decadent banana and peanut butter cacao treat). And don't forget: Grab a fresh juice to-go before taking a scenic stroll down Main Street. Learn more about Jan's Health Bar and check out their menu today.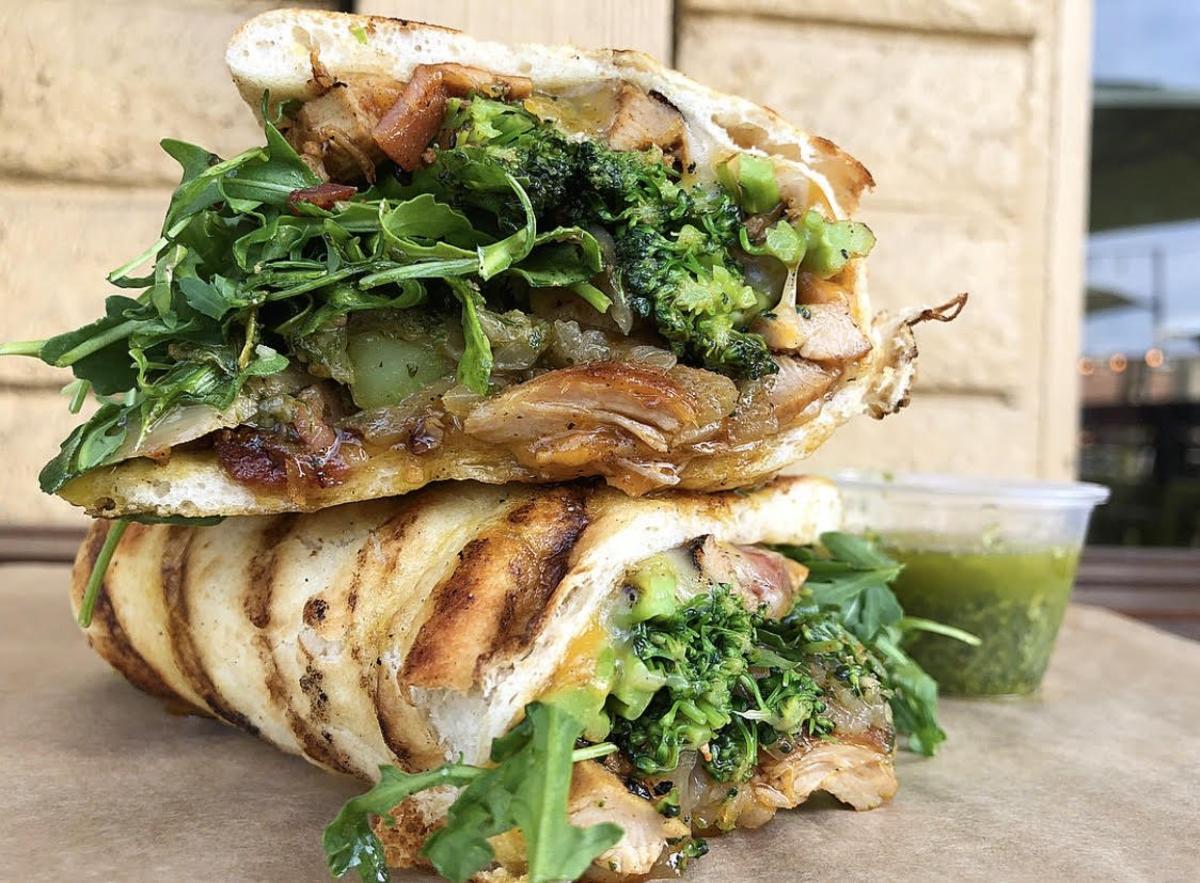 If you're craving something fast, fresh and full of flavor, you'll find it at chef Kyle Markt's sustainable eatery on Goldenwest Street. The robust menu includes bowls, melts, wraps and salads, along with vegetarian, gluten-free and non-vegan options. International influences are apparent in everything from the hearty vegan curry stew to vegetable-based sauces (Thai peanut, agave lime vinaigrette chimichurri and so many more). Best of all? Veggies are chopped fresh daily and everything is made to order so you can enjoy a healthy meal, just the way you like it. Learn more about Green Tomato Grill and check out their menu today.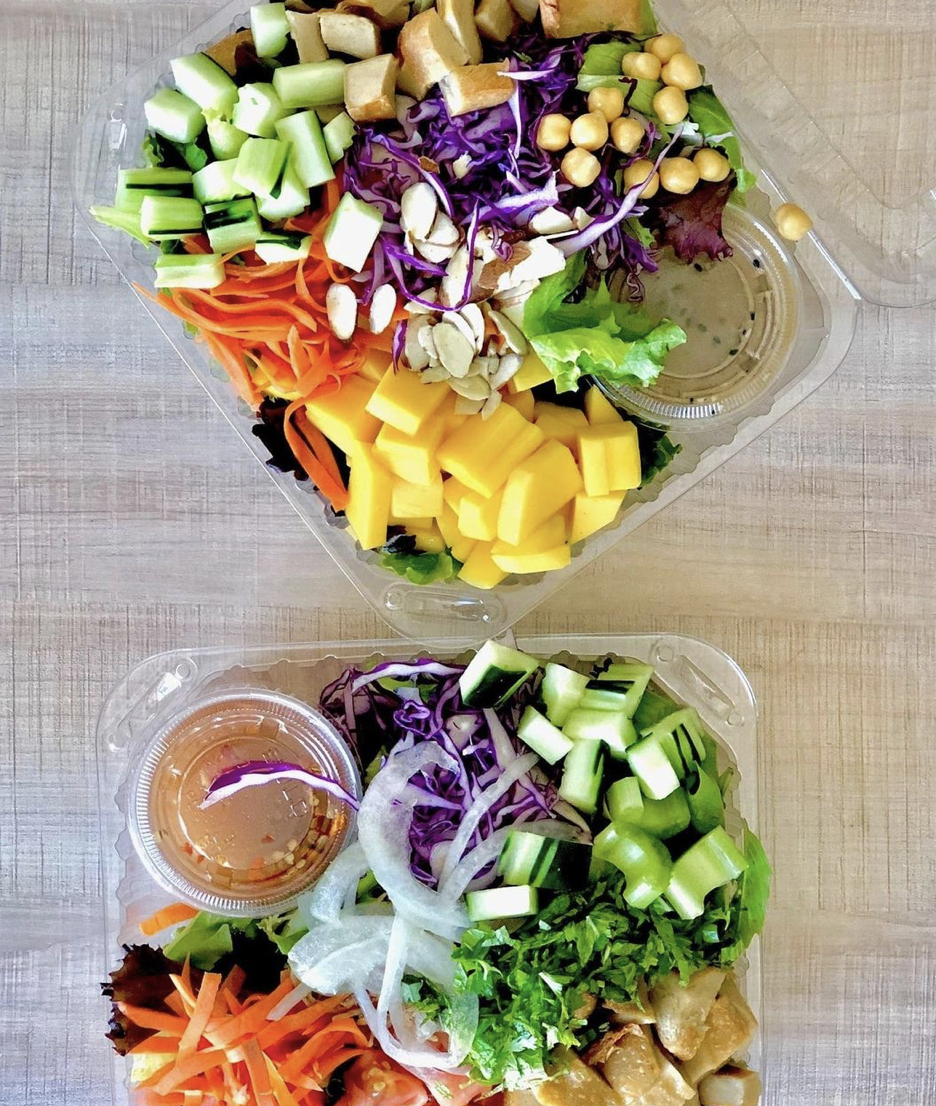 This unassuming Asian fusion restaurant in Edinger Plaza has earned rave reviews from vegan and non-vegan diners alike. The all-vegan menu offers soy meats prepared with an array of aromatic sauces, like lemongrass, ginger, curry and tamarind. Vietnamese staples such as fresh spring rolls and pho are mainstays of the menu, along with soy sushi rolls, Thai tea and more. Don't skip the garlic noodles, a flavor-packed favorite that has made Mitasie 3 a must-visit destination on any foodie's trip to Huntington Beach. Learn more about Mitasie 3 and check out their menu today.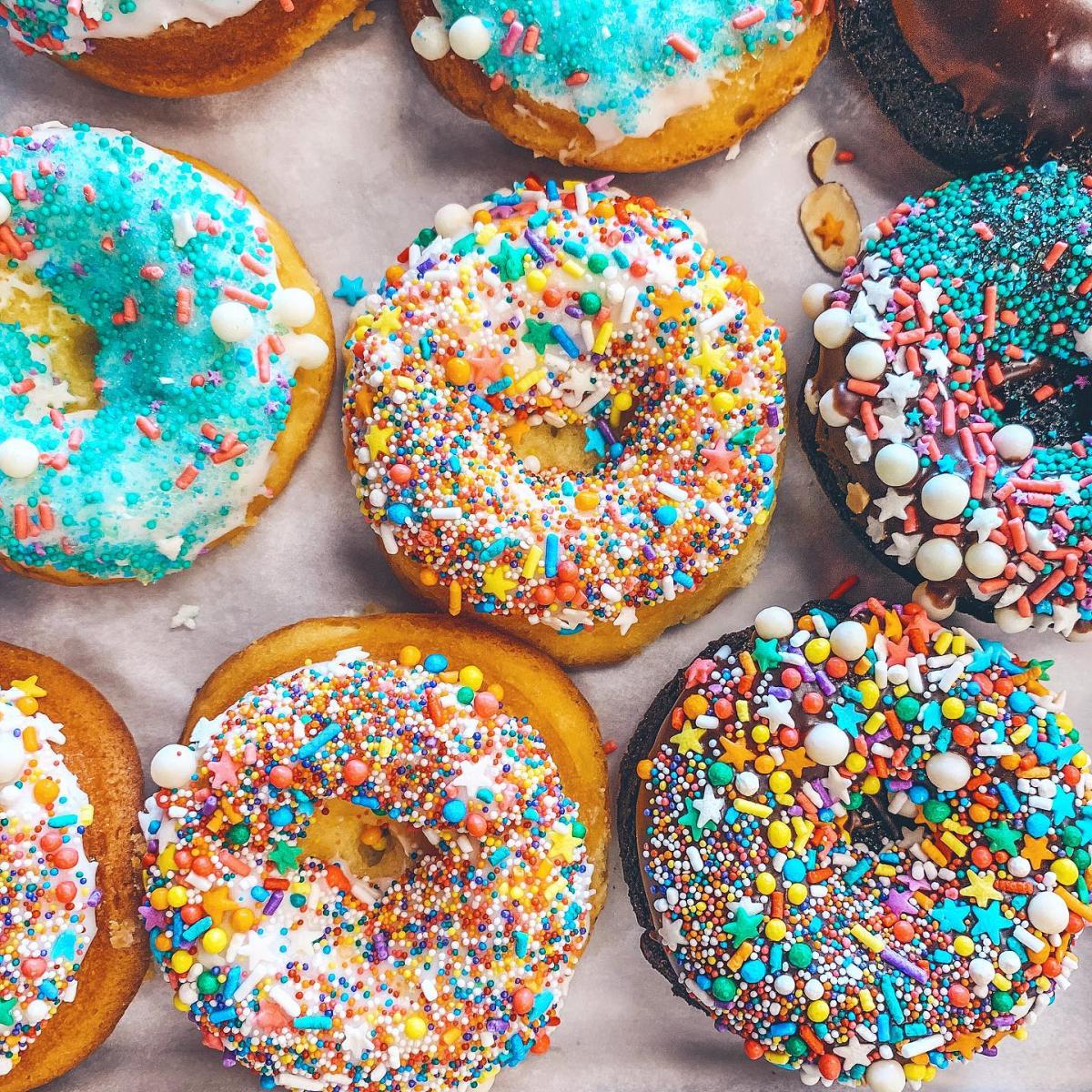 For your late nights or early mornings (or anytime in between), this popular doughnut shop on Beach Boulevard has sweet snacks that will satisfy any craving 24/7. More than two dozen vegan options are available, including tried-and-true raised and cake varieties, apple fritters, cinnamon rolls and jelly-filled favorites. Venture outside the box with creative toppings like faux maple bacon or sink your teeth into a pillowy guava malasada. There's no such thing as a wrong choice when it comes to this classic comfort food. Learn more about The Donuttery and check out their menu today. 
6. Vegan Nirvana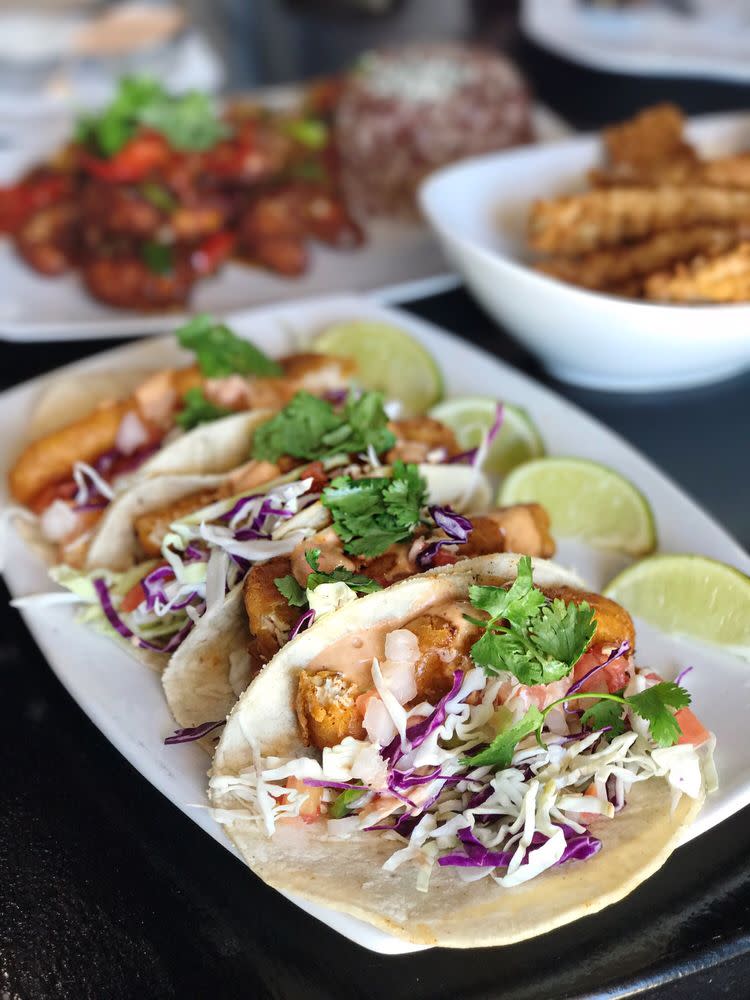 Can a great dining experience take you out of this world? With psychedelic alien artwork adorning its walls and a plant-powered menu, Vegan Nirvana aims to elevate the senses. Its sandwiches, wraps, entrees and greens all boast on-theme descriptions — the Garden of Eden balsamic-dressed salad or the Ultimate Liberation fish-free tacos, to name a few. For a unique bite, order a wok-flamed dish, like the sweet and sour Deep Sea Meditation shrimp and Korean barbecue-sauced Kingdom of God chicken. Learn more about Vegan Nirvana and check out their menu today.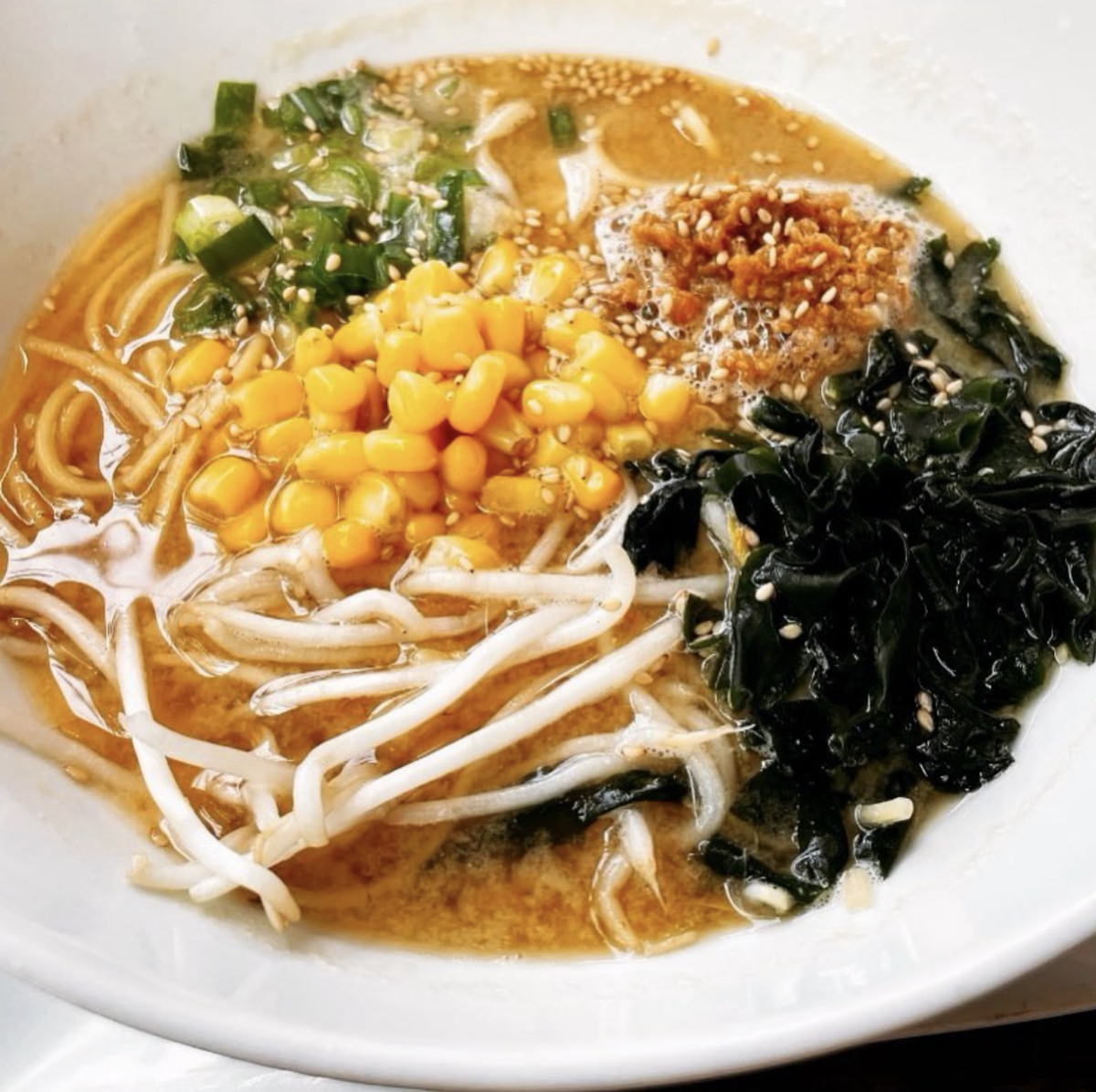 Chef-owners Akira and Ana Nakao introduced the only all-vegan Japanese cuisine in Huntington Beach back in 2013. As natives of Japan, the husband and wife team bring authentic flavors to their Huntington Harbour Mall location. They use exclusively organic ingredients with no food additives, MSG, white sugar or refined salt as part of an earth-conscious culinary approach. Ramen, sandwiches, soups and protein veggie plates are available for lunch or dinner, but the real star of the menu is the Japanese curry made with dozens of fruits, vegetables and spices. Learn more about VegiLicious and check out their menu today.