Is there anything more "California" than roller skating by the beach with the sun sinking beneath the horizon in the background? Huntington Beach's 10-mile oceanfront paved path stretches from the Santa Ana River up to Sunset Beach, so there is plenty of space to get rolling.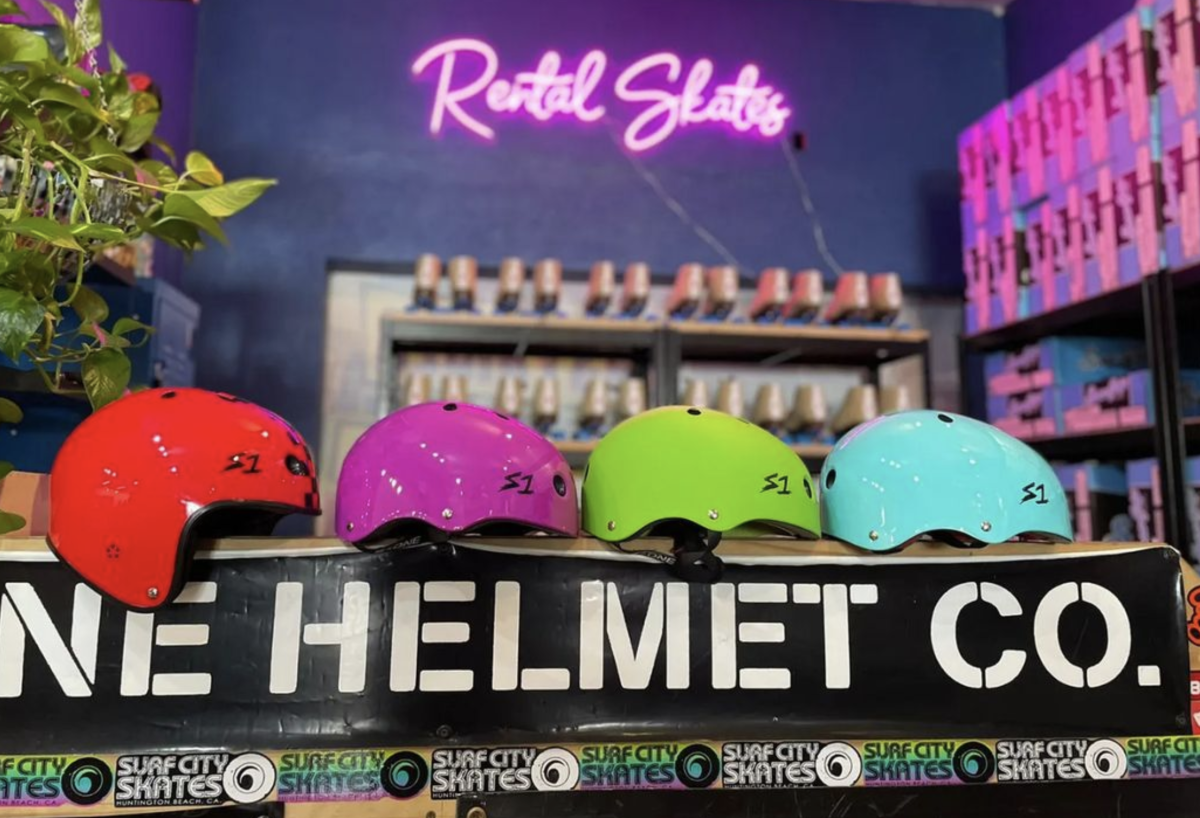 Surf City Skates is a roller skating lifestyle brand and skate shop that now offers Sure Grip Roller Skates rentals and protective gear sponsored by S1 Helmet Co. As an added perk, renters will receive a $20 voucher to use towards the purchase of skates! They also build custom skates to suit every individual's specific skating needs and style - simply bring a pair of shoes in to the Downtown Huntington Beach shop and they will help create the roller skates of your dreams. 
For now, the rental program is for ages 18+ with valid ID, but renting for all ages with legal guardian validation will be available soon.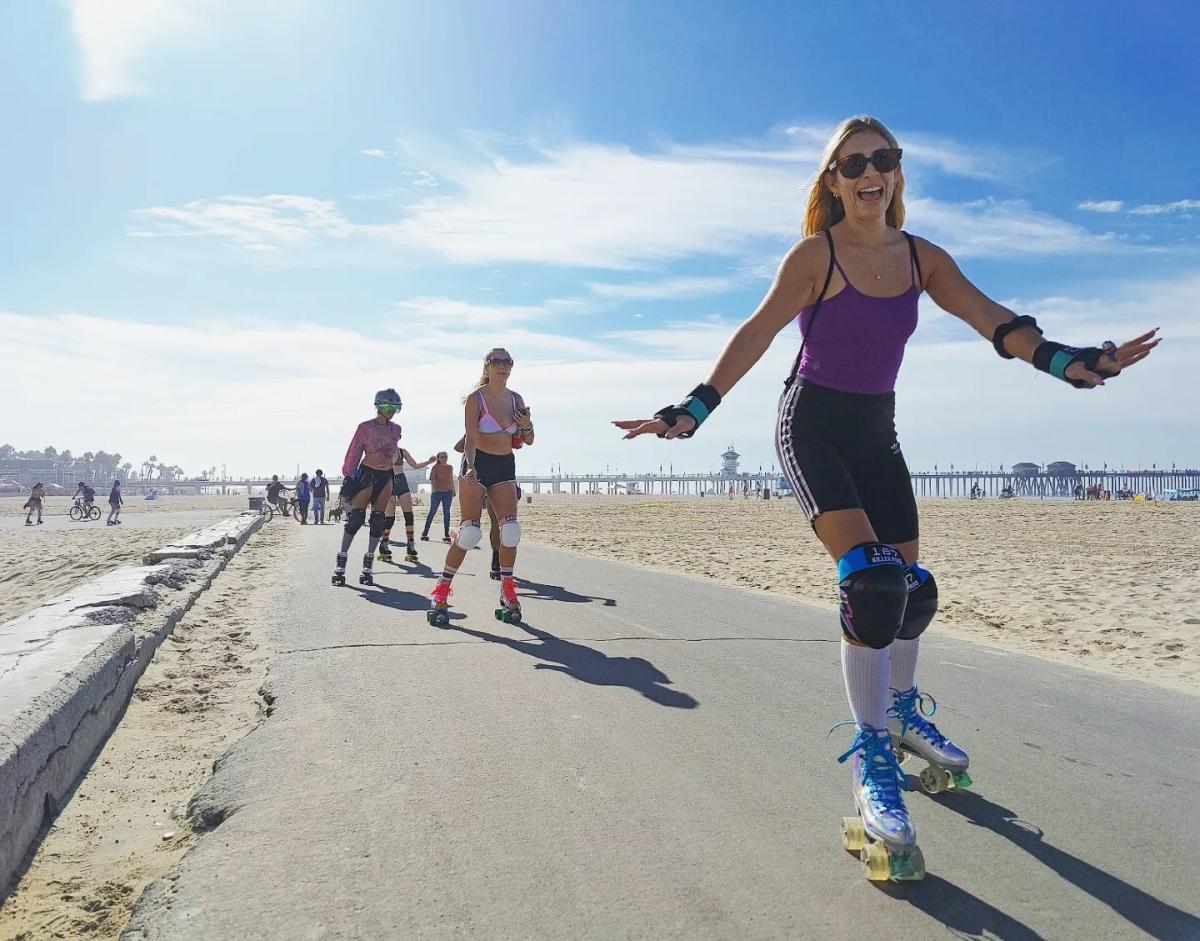 Image: @surfcityskates
Huntington Beach boasts 10 miles of uninterrupted shoreline, and running parallel to it is a paved beach path offering the perfect route for hours of smooth skating. Head south to skate down to Newport Beach, or cruise north into Sunset Beach. Whichever way you choose, the epic views leave little to be desired. 
You can even stop for some snacks while shredding up and down the coast at Dwight's, Jack's, or Zack's.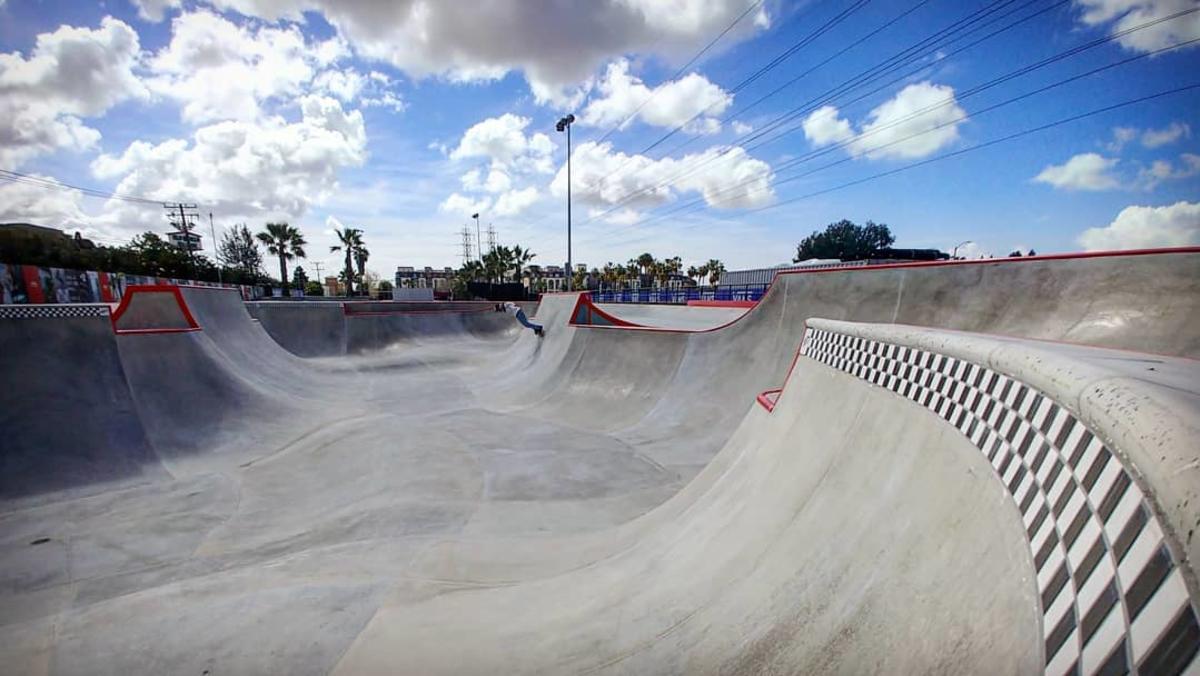 Image: @surfcityskates
If you're less about cruising down the coast and more into perfecting tricks, the Vans Off the Wall Skatepark features over 35,000 square feet of rails, bowls, stair sets, rollers, gaps, and more. The park is free and open everyday from 9 a.m. to 8 p.m.