One of the first things many locals and visitors think of when they hear "Huntington Beach" or "Surf City USA®" is the pier. The 1,850-foot-long landmark that acts as an extension of the intersection of Main Street and Pacific Coast Highway is both the literal and figurative heart of downtown Huntington Beach. Depending on the depth of your Huntington Beach historical knowledge, the red roof at the end of the iconic pier brings memories of either The End Café – which anchored the landmark location until it was battered by a 1988 El Niño storm – or Ruby's Diner – a beloved community and tourist staple for 25 years. These restaurants are an ode to Huntington Beach's past, and Broad Street Oyster Company is anxious to solidify itself as the next iconic spot to grace the pier's end.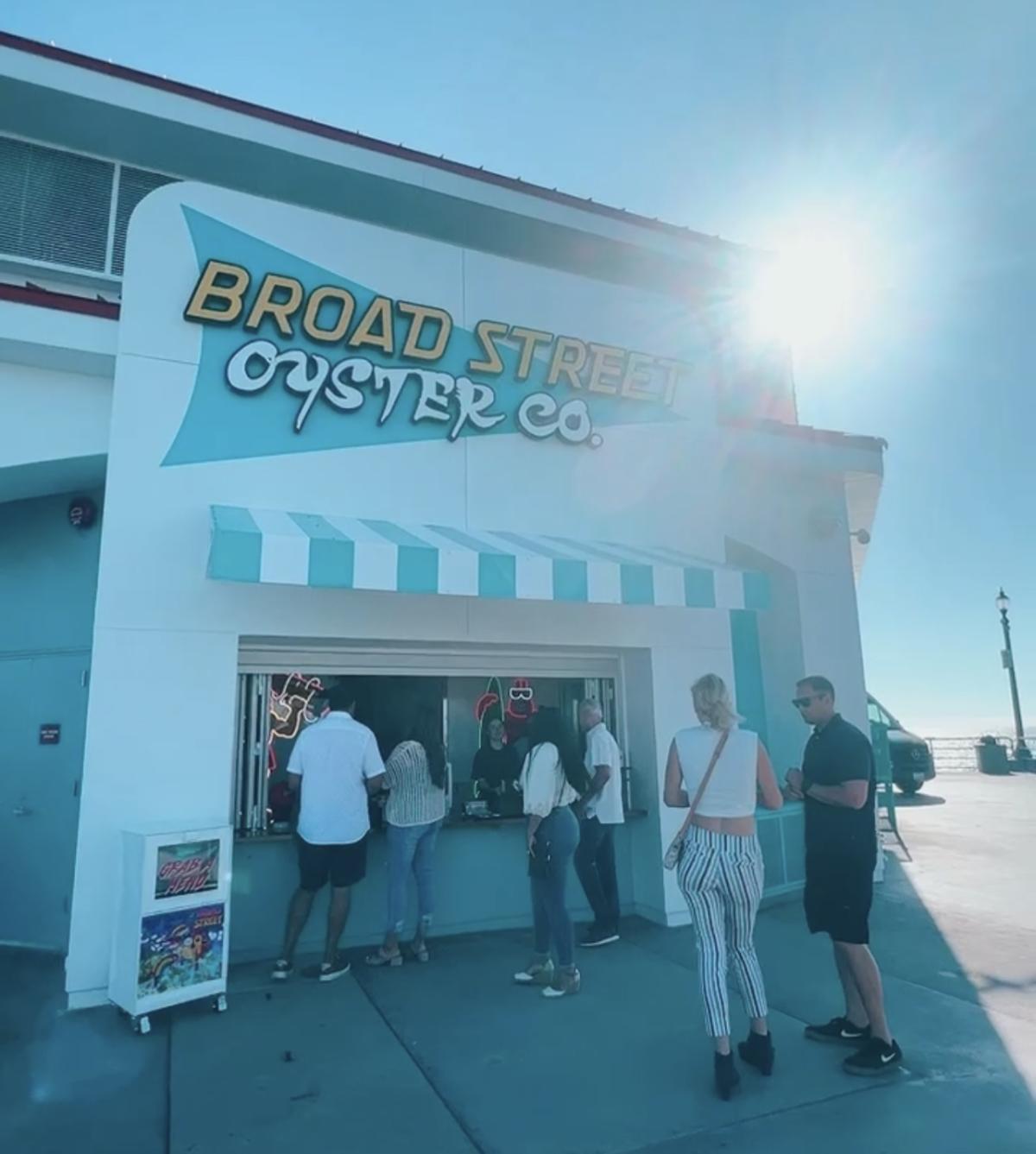 Broad Street owner, Christopher Tompkins, says he hopes to be part of the Huntington Beach Pier's permanent future. "The ... pier holds a special place in our hearts. Throughout this project we have been focused on ensuring we continue to honor the legacy of The End Café and Ruby's Diner," said Tompkins. The fourth iteration of the New England-inspired, California seafood favorite is officially open for business at the end of the Huntington Beach Pier as of August 19, 2023.
Broad Street's "approachable seafood concept" is a far cry from the upscale seafood restaurants clad with white tablecloths and stuffy ambiance. In fact, it's the perfect spot for when you're in the mood for a lobster roll and a beer before hitting the waves or you want to indulge in half a dozen oysters and a glass of wine after a day at the beach. "We're allowing everyone and anyone to partake in what is my favorite type of cuisine, seafood," Tompkins said. "And we're doing it in a way where we're not taking ourselves too seriously."
The premier seafood restaurant is committed to celebrating the ocean's bounty with a laidback twist. A few menu hits include the world-famous lobster rolls, classic cheeseburger, fish and chips, fried clams, expansive raw bar with local sea urchin, caviar, and, of course, oysters. Pair these surfside favorites and panoramic ocean views with beer on tap and natural wines from local producers and breweries.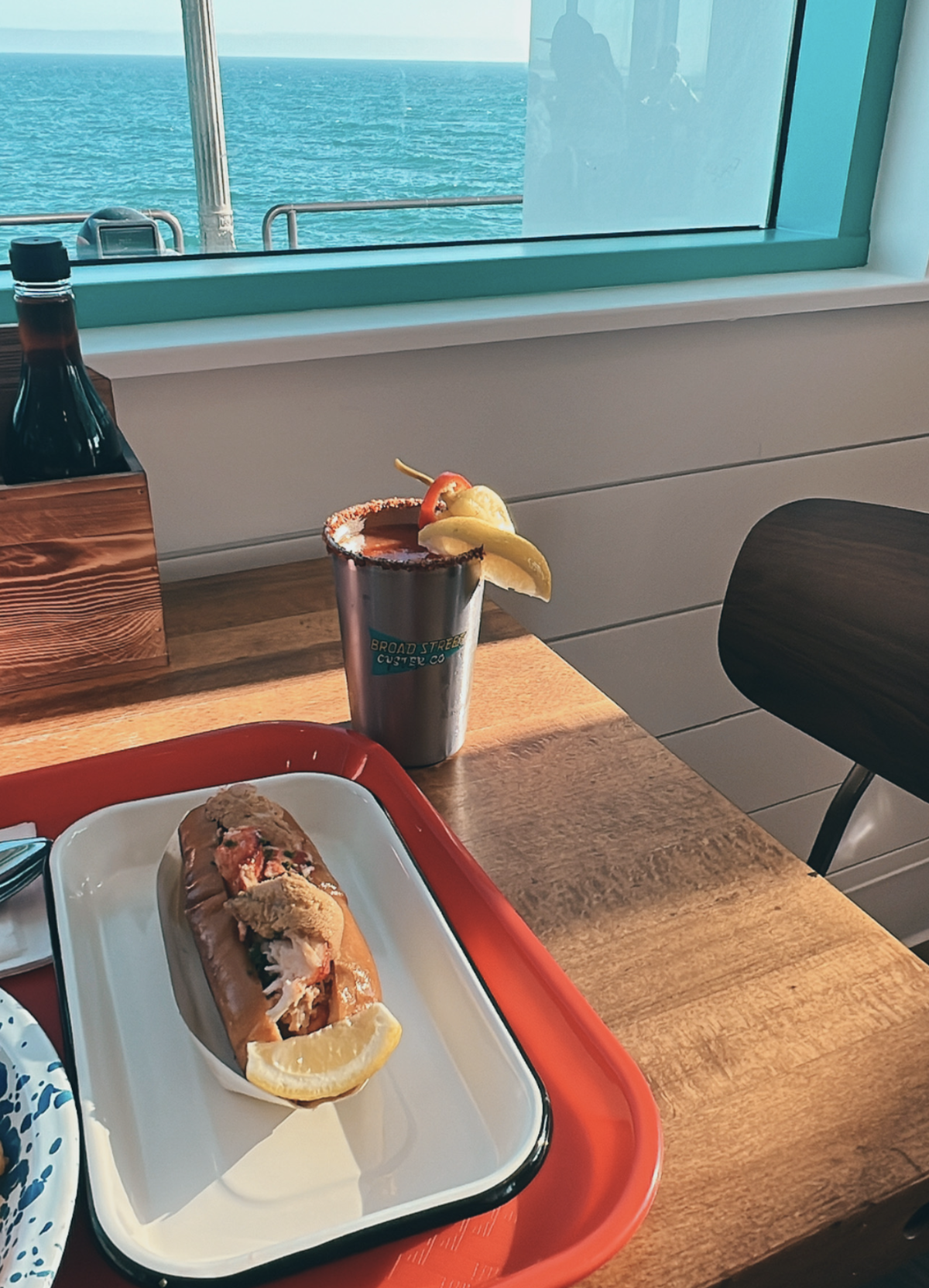 Being heralded as one of Southern California's ultimate surfy seaside destinations and the perfect road trip pitstop along the Pacific Coast Highway did not come without its trials and tribulations. Operating out of a van with $2,000 to his name, Tompkins set up a six-seat, folding table restaurant everywhere he went, serving customers lobster rolls and razor clams hot off a Coleman camping grill. For two years, he hit the road daily making cold calls to schedule pop-ups outside of breweries and wine bars until he caught the attention of an open-air market in Los Angeles called Smorgasburg.
The first brick-and-mortar Broad Street Oyster Company opened in 2017 in Malibu, and it only took the staff a day and a half to sell out of all inventory. Even through a global pandemic, the eatery quickly became a favorite among locals and tourists alike for its fresh, sustainable seafood, impeccable service, and warm, inviting atmosphere. With additional locations in LA's Grand Central Market, Santa Barbara, and now our very own Surf City USA, Broad Street Oyster Company continues to bring the best of the ocean to California.
As the most photographed spot in Surf City USA, the Huntington Beach Pier has always been discernible. If you're not seeing the landmark online or on social media, you're catching a glimpse of the structure at the end of it from your car on PCH. While the hexagonal building's historic red roof remains, the restaurant brought its own fresh identity with it. Nostalgic design elements, such as bright neon colors, 80's and 90's surf punk, and Hollywood culture have breathed new life into the interior. Genre movies such as North Shore and Point Break loop on screens scattered about the restaurant for guests to enjoy while they dine, and there's even a walk-up window perfect for filling up a beach cooler with to-go orders.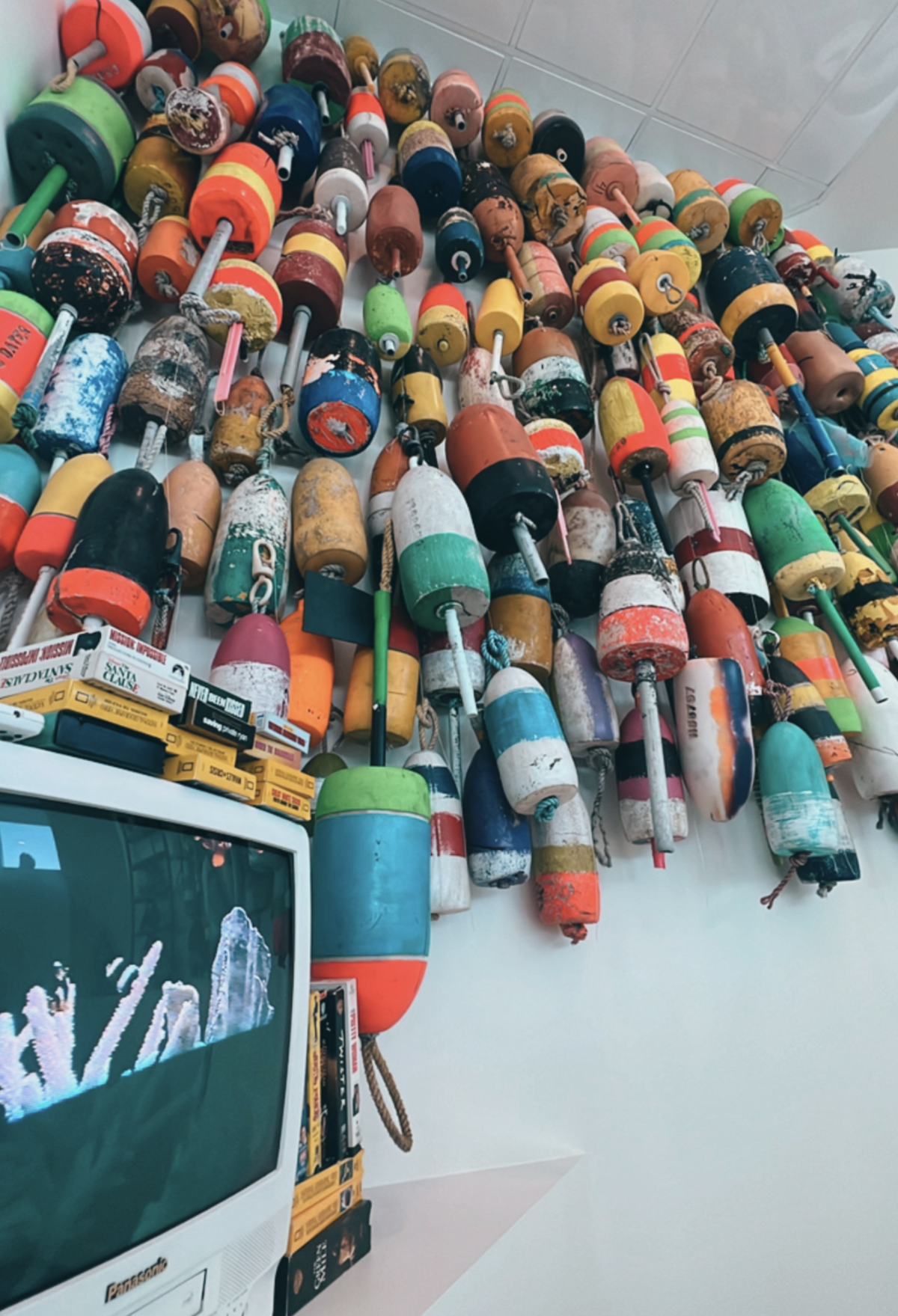 "We're thrilled to open our latest Broad Street Oyster Company location with the support of the Huntington Beach community, where we already feel right at home," said Tompkins. "We can't wait to open our doors and revitalize a restaurant where all are welcome to unwind and dine for years to come."