Country Music, Good Times, and Beachside Barbecue? Why not! Pacific City's newest Midwest import brings the best barbeque styles from the Carolinas, Memphis, Kansas City, and Texas. Enjoy Southern cocktails at the super friendly bar, and meet friends for one of the best communal dining experiences on the Coast! Get your little bit of country on, as you enjoy Old Crow's "Scrugg's Rubs" baby back ribs and Front Porch Punch while you listen to live country tunes every Friday and Saturday night. We're lovin' the vibe at this high-energy eatery where Country rules and Barbecue just keeps on coming!
21022 Pacific Coast Hwy Huntington Beach, CA. 92648
714-536-0381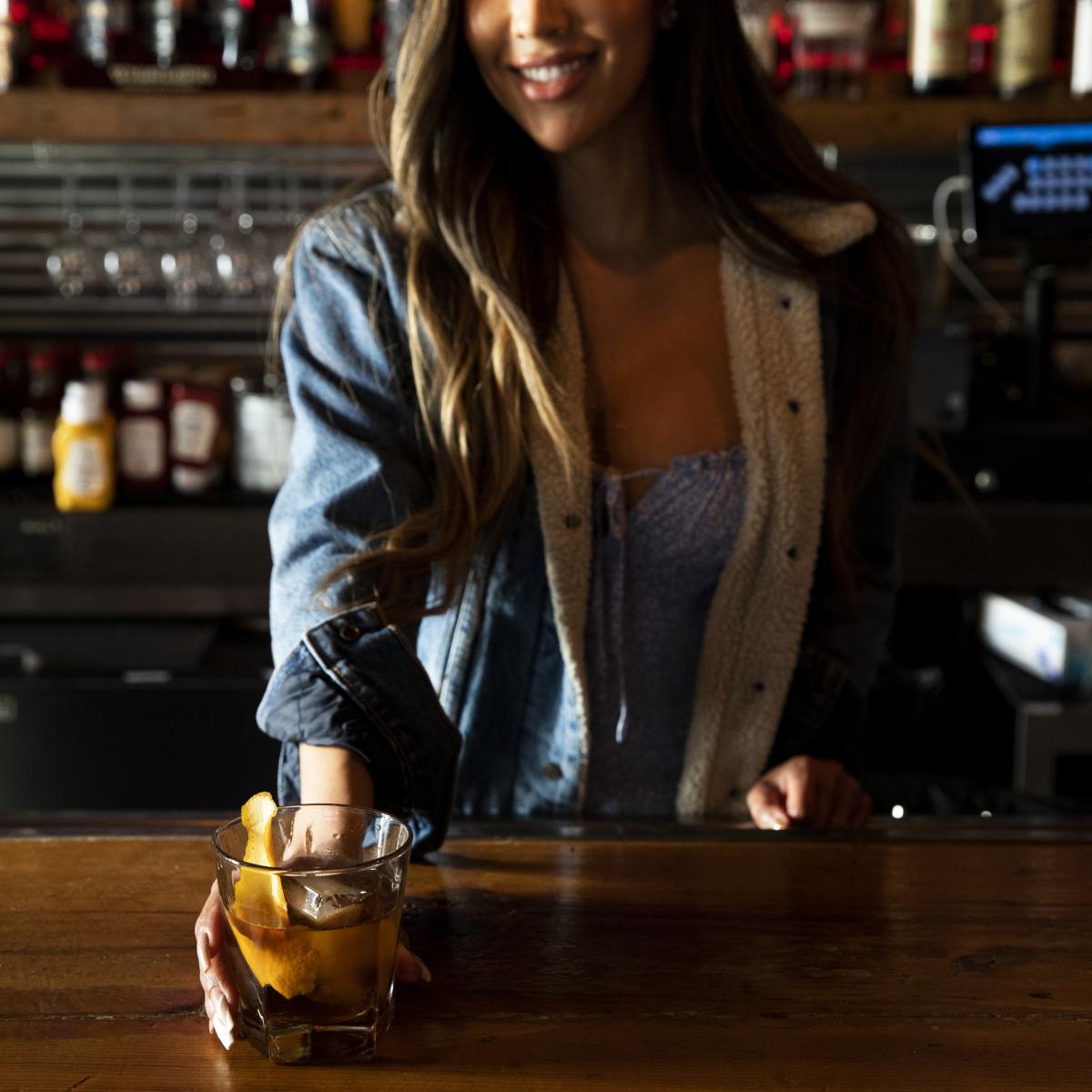 An anchor at LOT 579, Pacific City's modern food hall, this innovative tap house and burger bar serves up authentic burgers with a twist, more than 60 craft beers on tap, a delicious ocean view, and an all-day happy hour featuring $5 beers. Watch the game on any of five TVs, including a 75-inch screen at the bar, and rest assured they've got you covered with the NFL package every season.
21058 Pacific Coast Hwy., Ste. M130, Huntington Beach, CA 92648
714-374-1330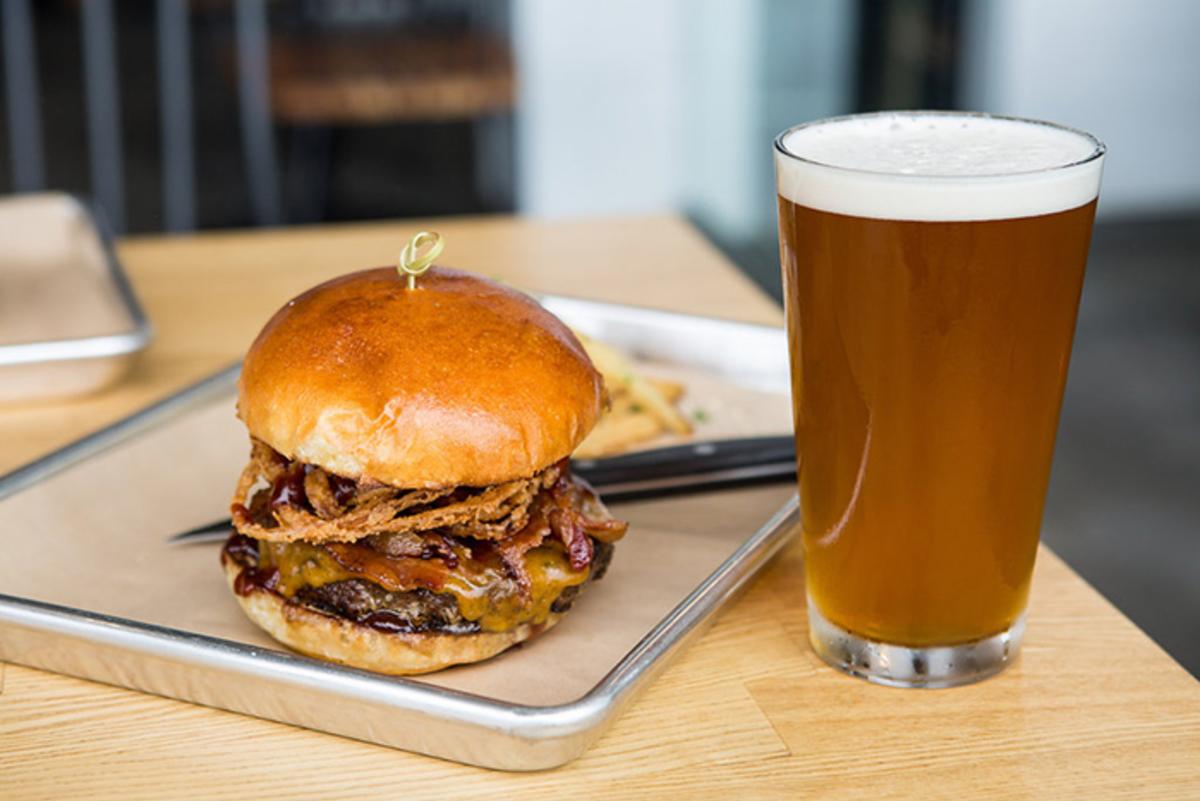 At the corner of Main and 3rd streets in downtown Huntington Beach, this relaxed spot serves up savory bites, draft beer, wine, cider, two patios, and a beer garden courtyard. Sports fans can cozy up to a whopping 25 big-screen TVs, including a 20-foot projection screen plus screens on both patios. 
301 Main St., Huntington Beach, CA 92648
714-369-2581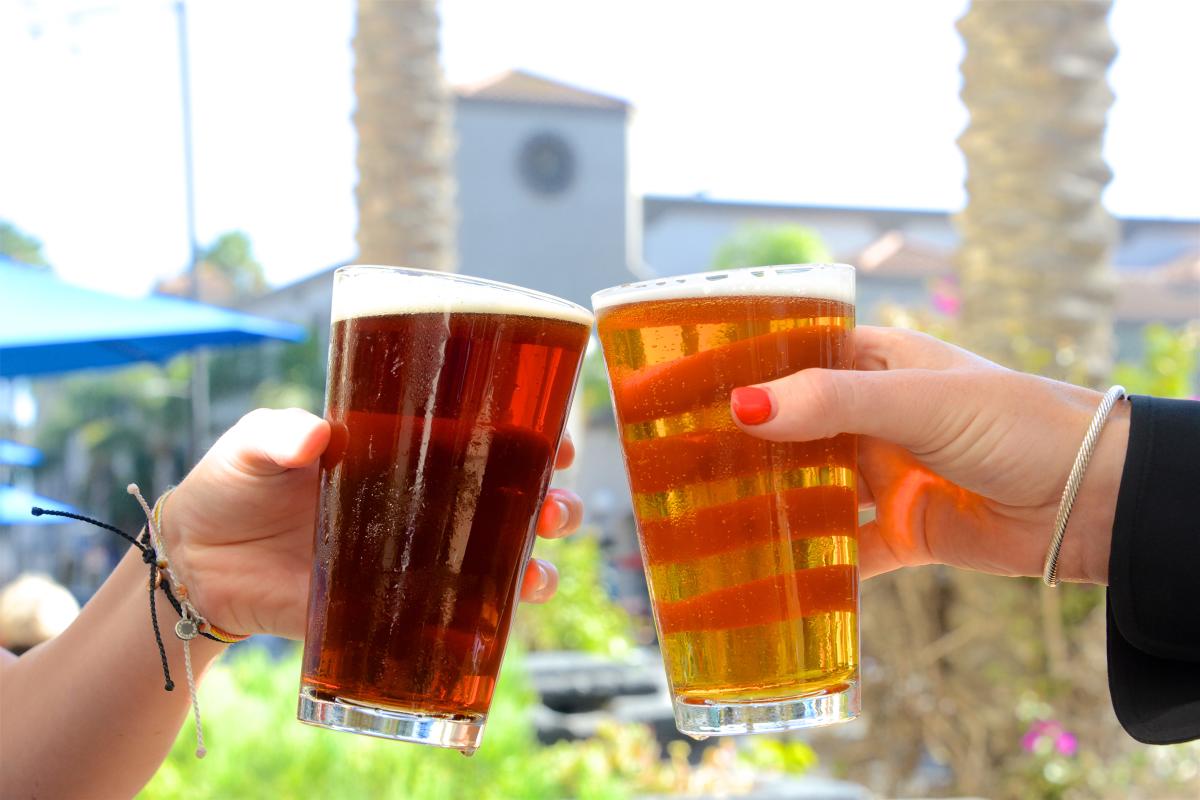 Main Street's longstanding Irish watering hole, Killarney's sits just a block from the beach and offers classic stouts, ales, and whiskeys, alongside traditional Irish cuisine—and rowdy nightlife. Its walls are lined with flatscreens, and at halftime, try your luck at a game of shuffleboard. Take note: They're famously die-hard Raiders fans.
209 Main St., Huntington Beach, CA 92648
714-536-7887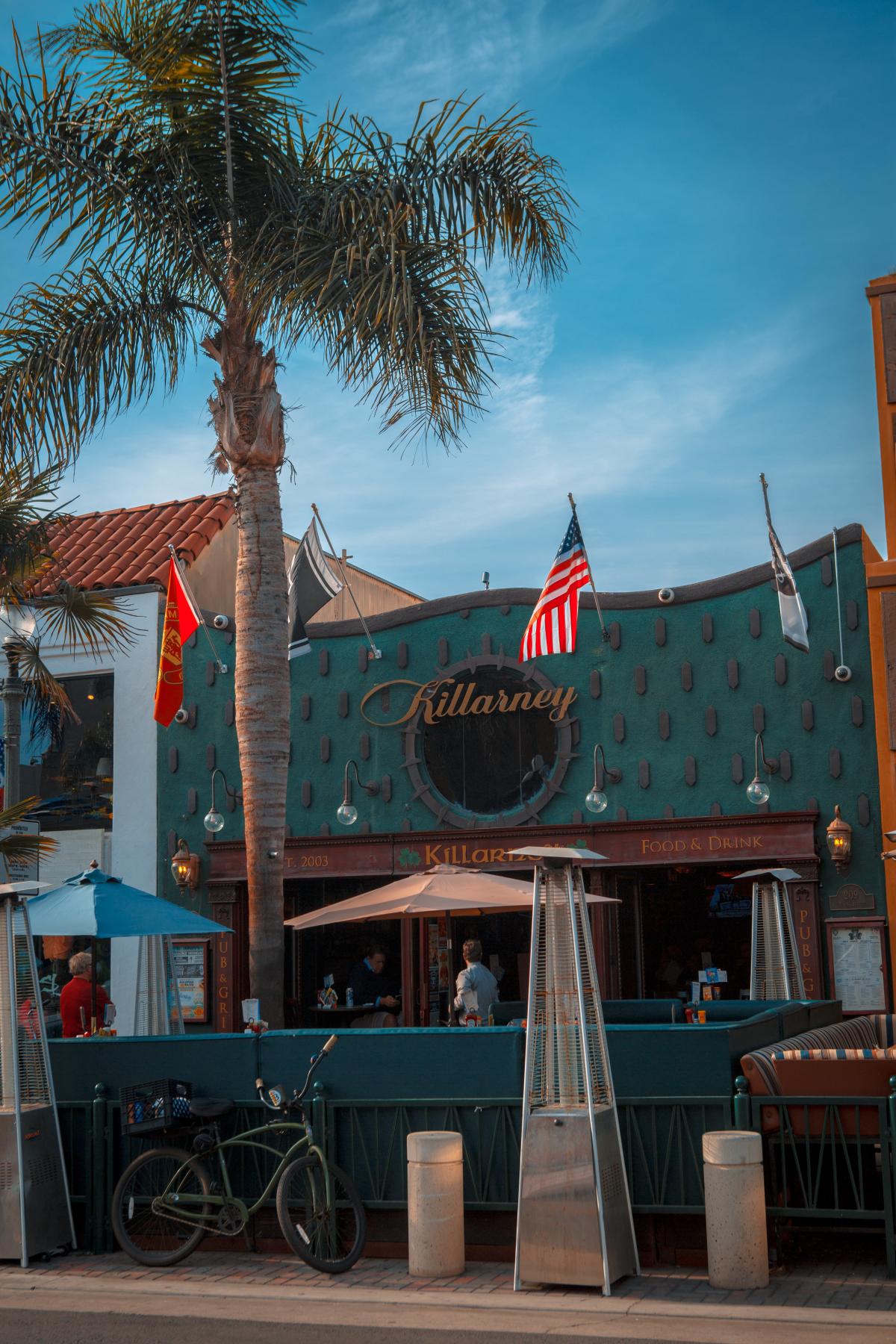 This family-owned, dog-friendly brewery and tasting room pours 16 different beers on tap, releases a new one each week, and is a haven for Kings hockey fans. Watch the game in the main bar on one of three flatscreens, or one of two in the barrel room. On Super Bowl LIV, they're featuring pint specials and Messi Burgers food truck.
18421 Gothard St., Ste. 100, Huntington Beach, CA 92648
714-584-7501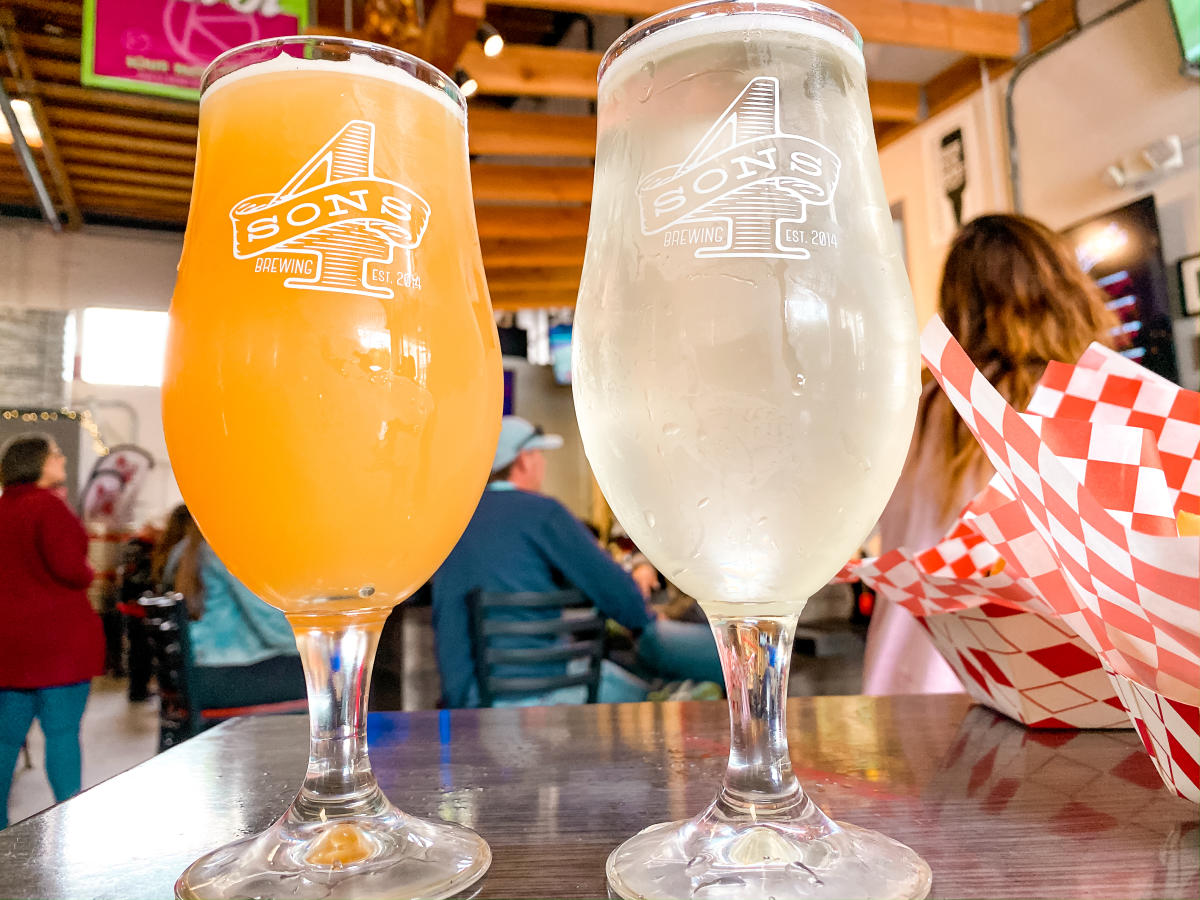 Perched above Main Street, this restaurant-bar-art gallery serves up American-fusion fare, walls adorned by acclaimed tattoo artists, an eclectic mix of music, and a patio overlooking downtown. A total of 11 flatscreens broadcast the day's games, including three 80-inch TVs behind the bar. 
126 Main St., Huntington Beach, CA 92648
714-969-9000
This award-winning rebel gastropub is home of the 50 percent ground bacon and 50 percent ground beef patty, a delectable lineup of over-the-top bites from your starter to your dessert, and a legendary beer program that ensures a rotating menu of local, seasonal, and limited release craft brews. They also don't mess around when it comes to watching sports, with an impressive 17 TVs surrounding the restaurant, including a 75-inch screen at the bar. 
17071 Beach Blvd., Huntington Beach, CA 92647
714-594-5730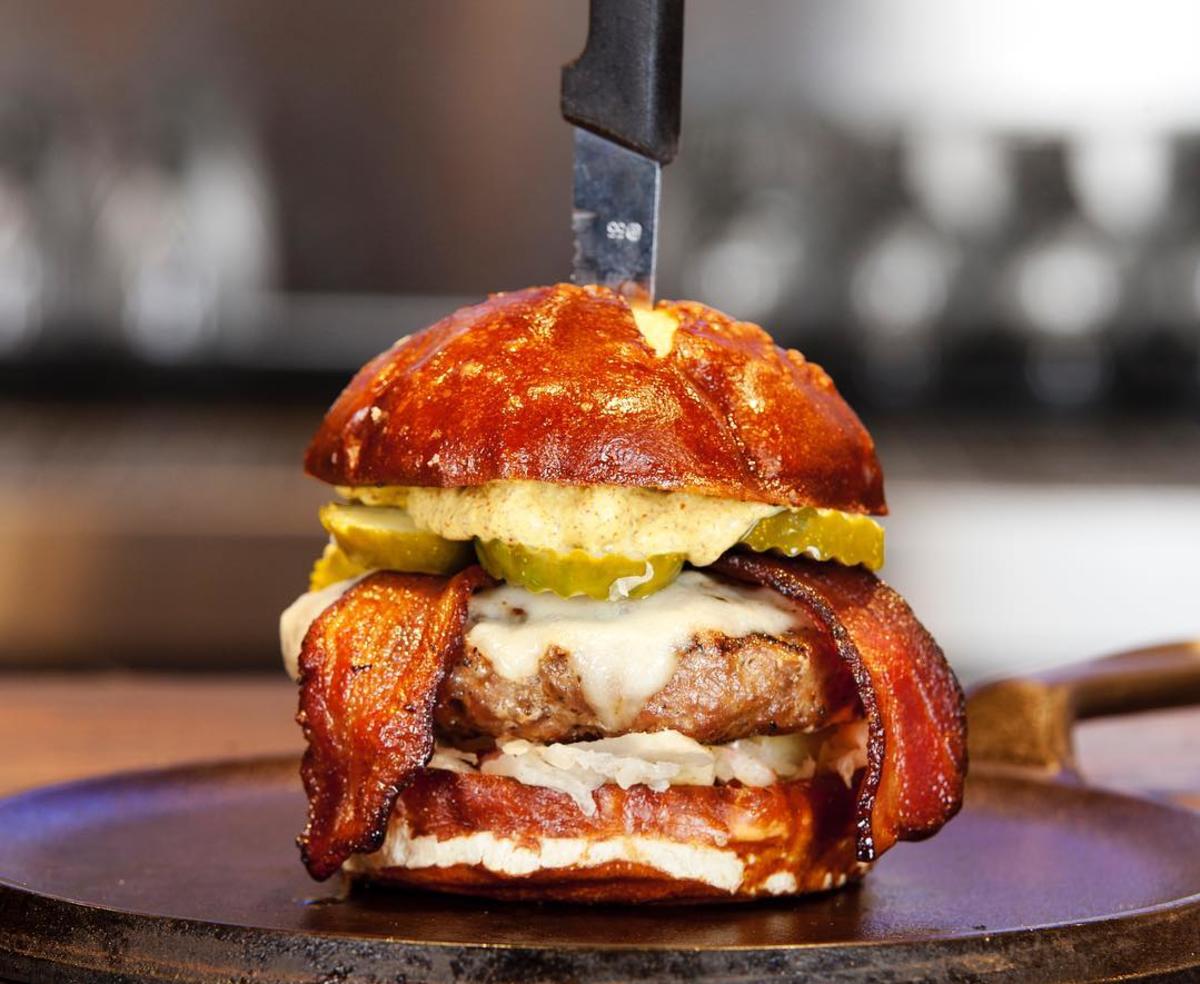 Prefer to pair Game Day with a game of pool? This restaurant-bar at Huntington Harbour Place comes equipped with five billiard tables, 14 flatscreen TVs, 24 craft beers on draft, plus a full bar and kitchen.
16903 Algonquin St., Huntington Beach, CA 92649
714-377-3893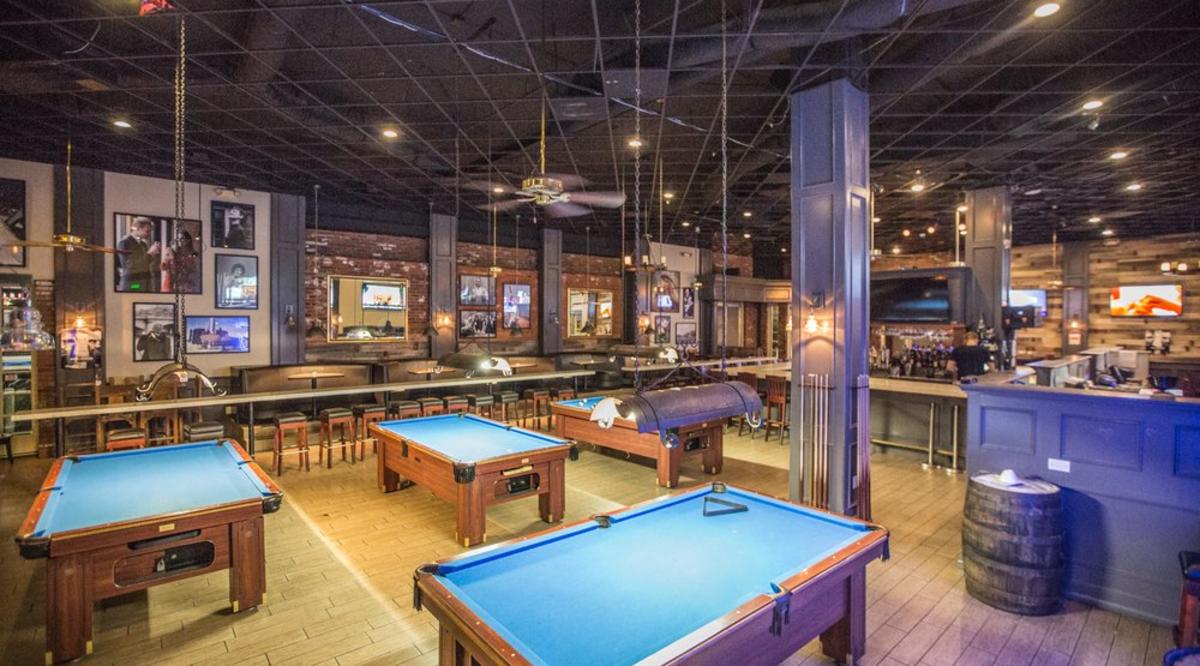 This laid-back neighborhood sports bar in downtown Huntington Beach features 14 TVs, pool tables, TouchTunes, wine, and more than two dozen beers on tap.
424 17th St., Huntington Beach, CA 92648
714-536-2223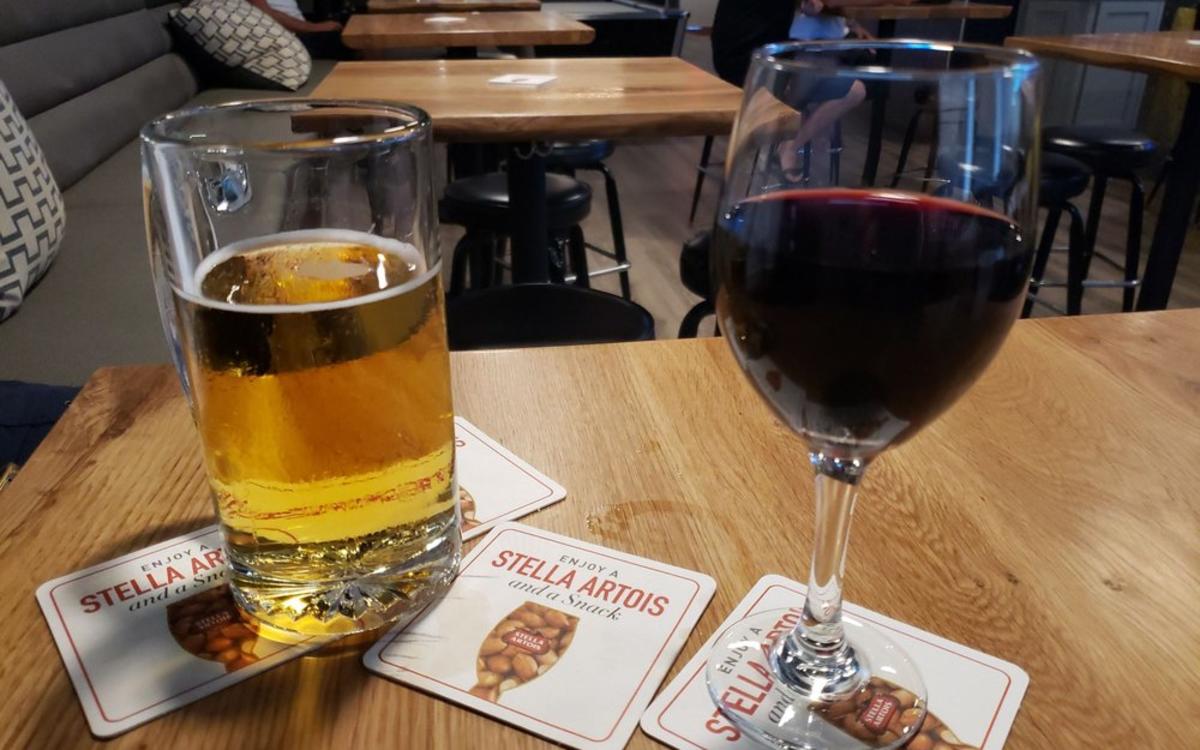 Locally owned and operated, this down-to-earth neighborhood bar near Adams Avenue and Main Street offers draft beer, wine, pool tables, and ample flatscreens for the game.
204 Adams Ave., Huntington Beach, CA 92648
714-536-2400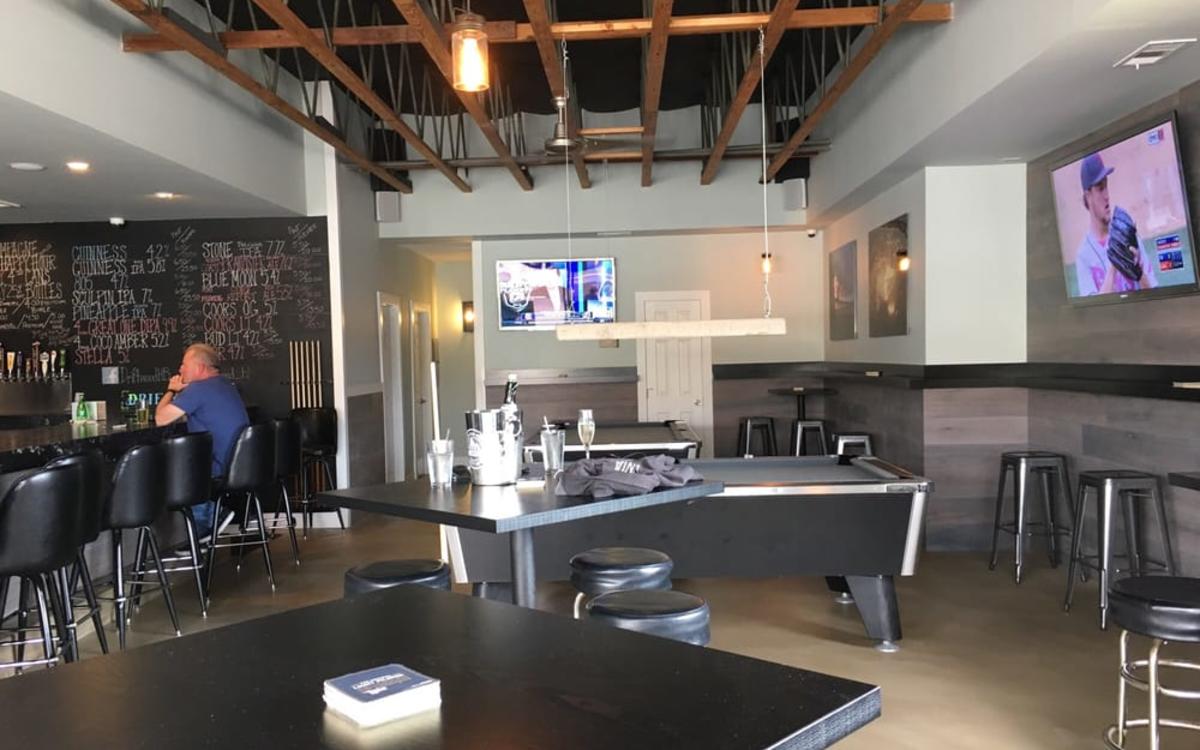 An award-winning pizzeria and sports bar rolled into one, this fun multi-room beach bar on Fifth Street bakes traditional Chicago stuffed pizzas, pours craft cocktails into giant schooners, and boasts an open-air "party patio" complete with beer pong, cornhole, and giant Jenga. Choose from a mighty 22 big-screen TVs and three different viewing areas to watch the game, and pick your poison from their full bar.
210 5th St., Huntington Beach, CA 92648
657-301-2200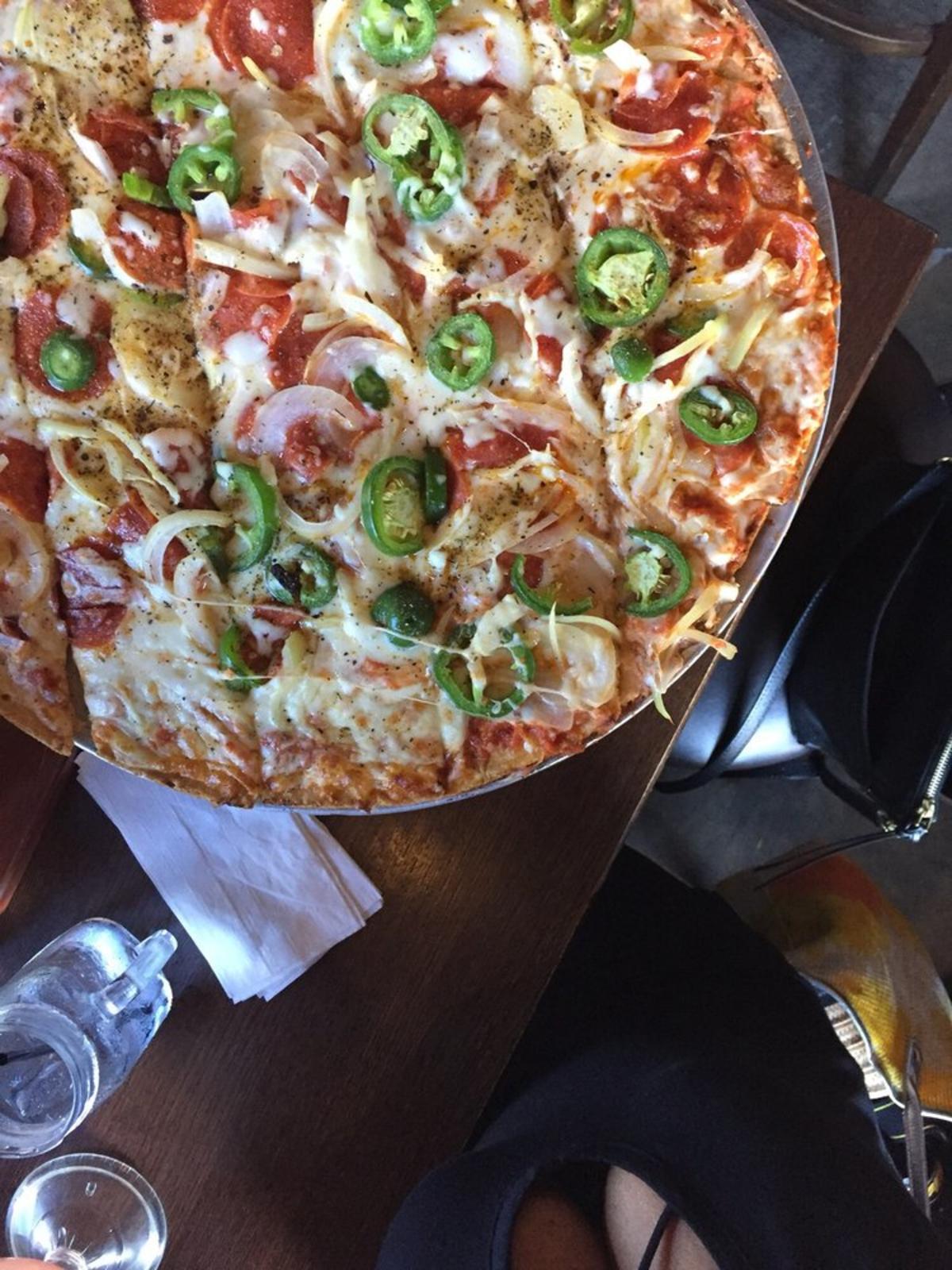 They have 9 big screen TV's, I see 9 beers on tap and lots going on----Thursday is Karaoke night 9pm-close, and live music is featured Tues. 8-10pm and Fri/Sat from 9pm to 1am. They also have a Happy Hour M-F from 3-6pm. 117 Main Street, HB- Open 11am to 2am daily.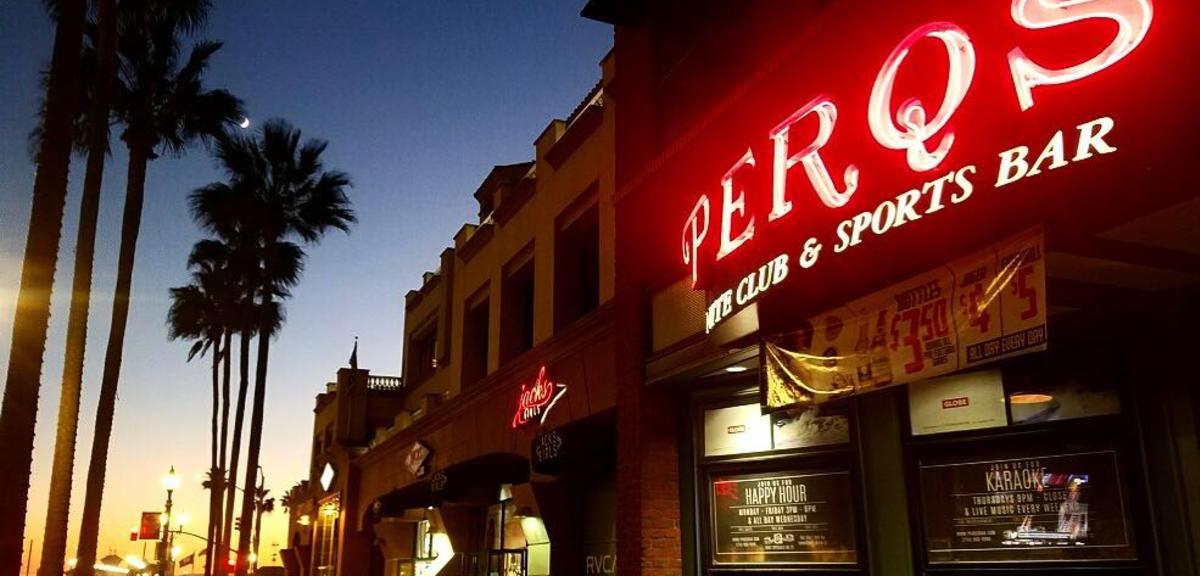 Launching a brewery is no easy task so Riip started hand delivering growlers & bottles of its beer in an Iconic 1931 Helms Bakery Coach. They've grown to become one of the most-respected brewers in the area by handcrafting top quality beer from "Grain to Glass" in HB. Their renovated tasting room is already a hit with locals and out-of-towners, and it's right on PCH.
Location:
17214 Pacific Coast Hwy, Huntington Beach, CA 92649
Hours:
Monday – Saturday 11 am – 10 pm
Sunday 11 am – 8 pm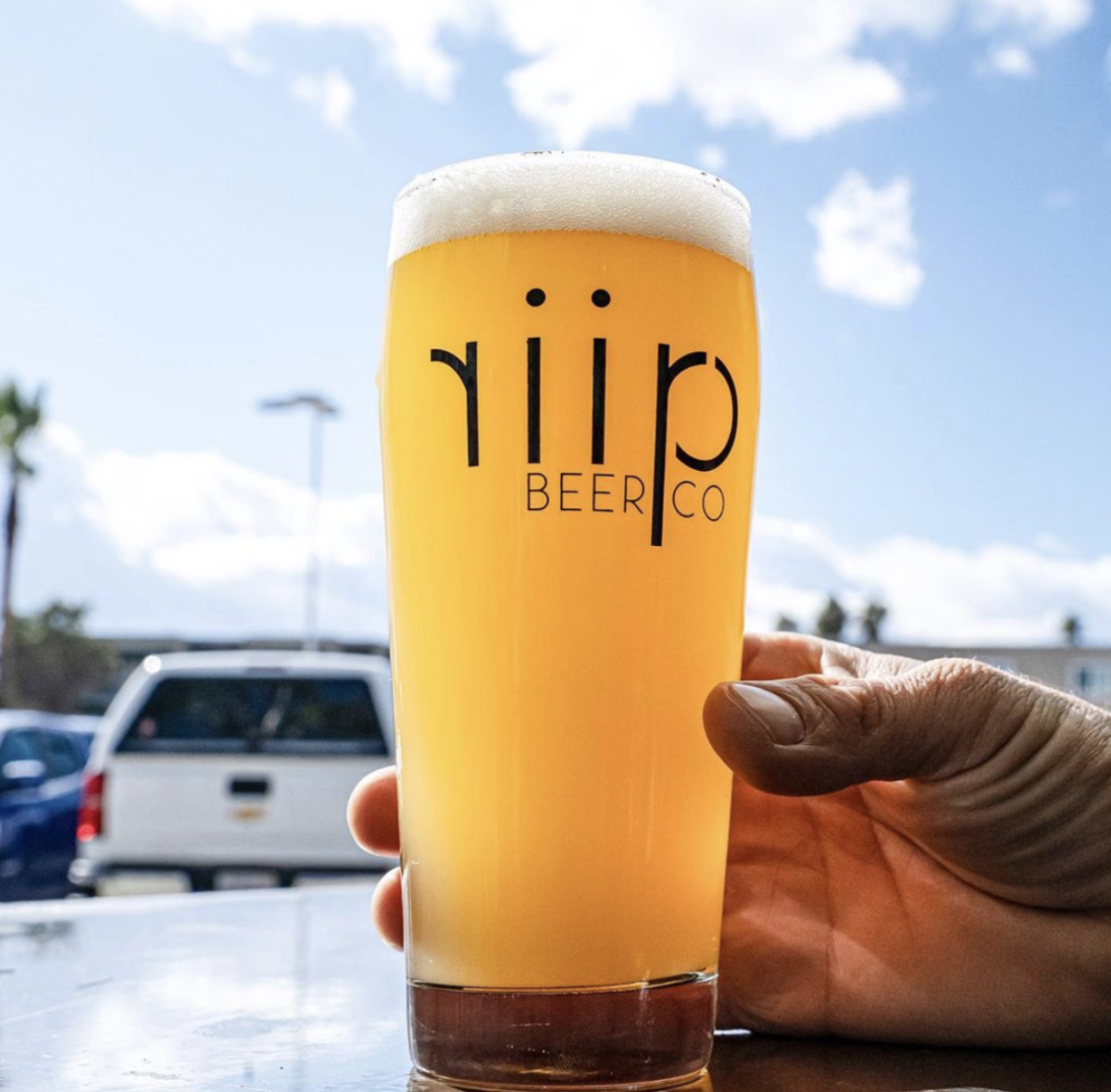 This sports bar features a bank of nine pool tables and there are thirteen big screen TV's carefully placed all around the large space for easy sports viewing. The various windows have been boarded over with wood paneling to ensure a dark ambience. The billiard hanging light fixtures shine above each table. There is a full bar, 12 beers on tap, and a Juke Box to set the mood when the sports schedule is on the light side. 19901 Beach Blvd, HB- M-F 11am to 2am and Sat/Sun 10am to 2am.
This boutique brewery and full-service restaurant is headed to the recently renovated Peter's Landing in the heart of Huntington Beach. Experience the Golden Road flavor with indoor and dog-friendly outdoor seating, corn hole, and bocce ball. Golden Road Brewing is constantly experimenting with the freshest ingredients through a collection of rotating, seasonal and limited-edition brews. Enjoy year-round offerings such as Mango Cart, Point the Way IPA, Wheat Ale, and more!
Location: 
16390 CA-1, Huntington Beach, CA 92649
Hours: 
Monday - Thursday 11am-12am
Friday - Saturday 11am - 2am
Sunday 11am-12am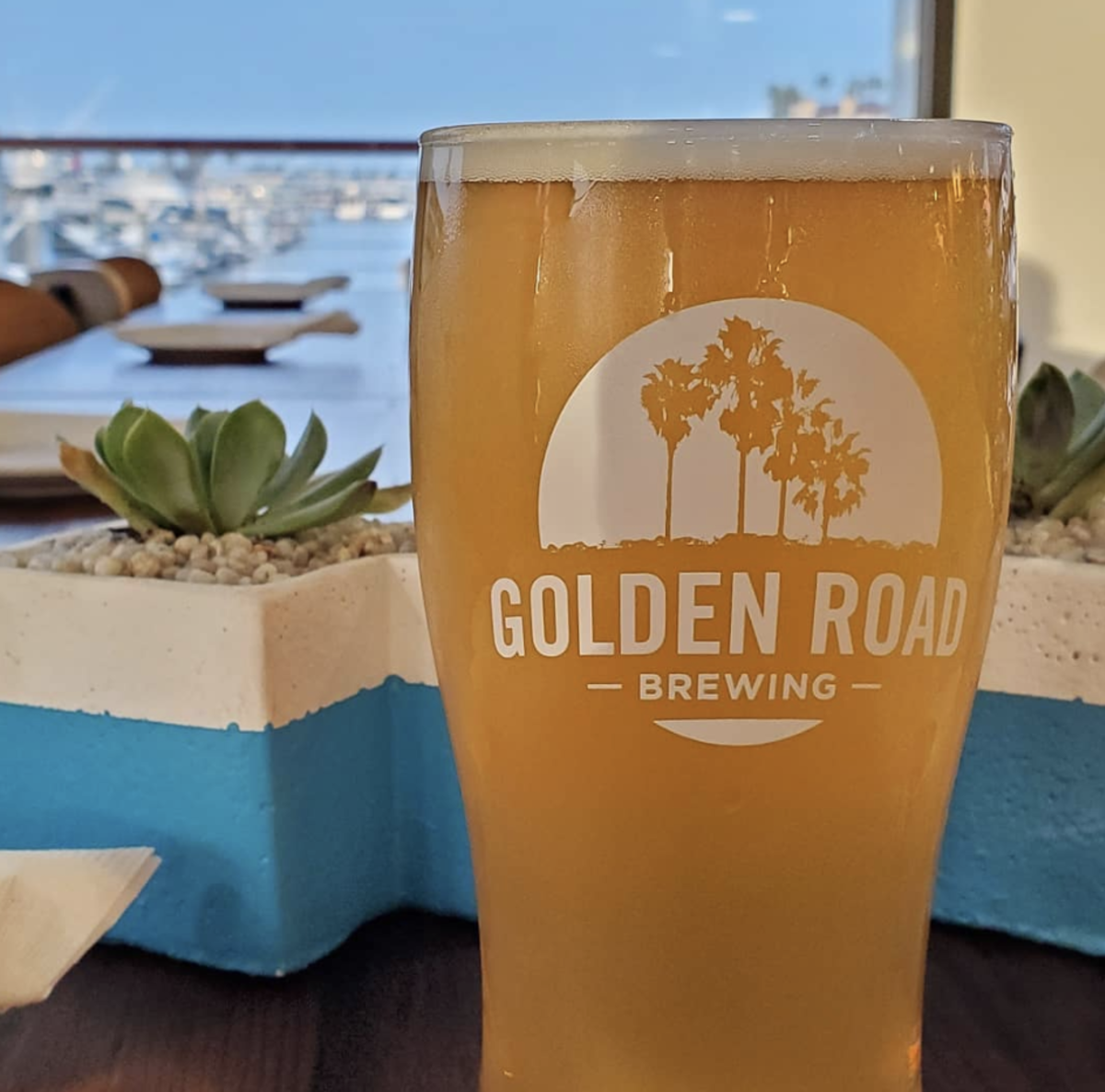 Tumbleweeds
There are four big screens along the bar, and then ten smaller TV's above the bar for tracking numerous sports games at the same time. They have 11 beers on tap and a large menu of food items. There is a separate Pool Room with three pool tables and four big screen TV's so no own would dare miss the sports action. There is an elevated stage in the corner---with Karaoke Sun-Tues, Blues Jam on Wed. and live bands Thurs-Sat (in the afternoons or evenings). They have a great calendar on their web site with all the details on bands, times and special events too.
Happy Hour is M-F from 11am to 7pm.
21094 Beach Blvd. HB- M-G 11am to 2am and Sat/Sun 9am to 2 am
Shooter's Sports Bar
This bar has 13 beers on tap and eight big screen TV's and a Juke Box using the TouchTunes app. They have a live band that plays Saturday evenings from 9pm to 1am. As Wally explained, they do not have their web site up just yet, however patrons can find them on Facebook under ShootersHB.
18582 Beach Blvd, HB- Open daily from 10am to 2am.