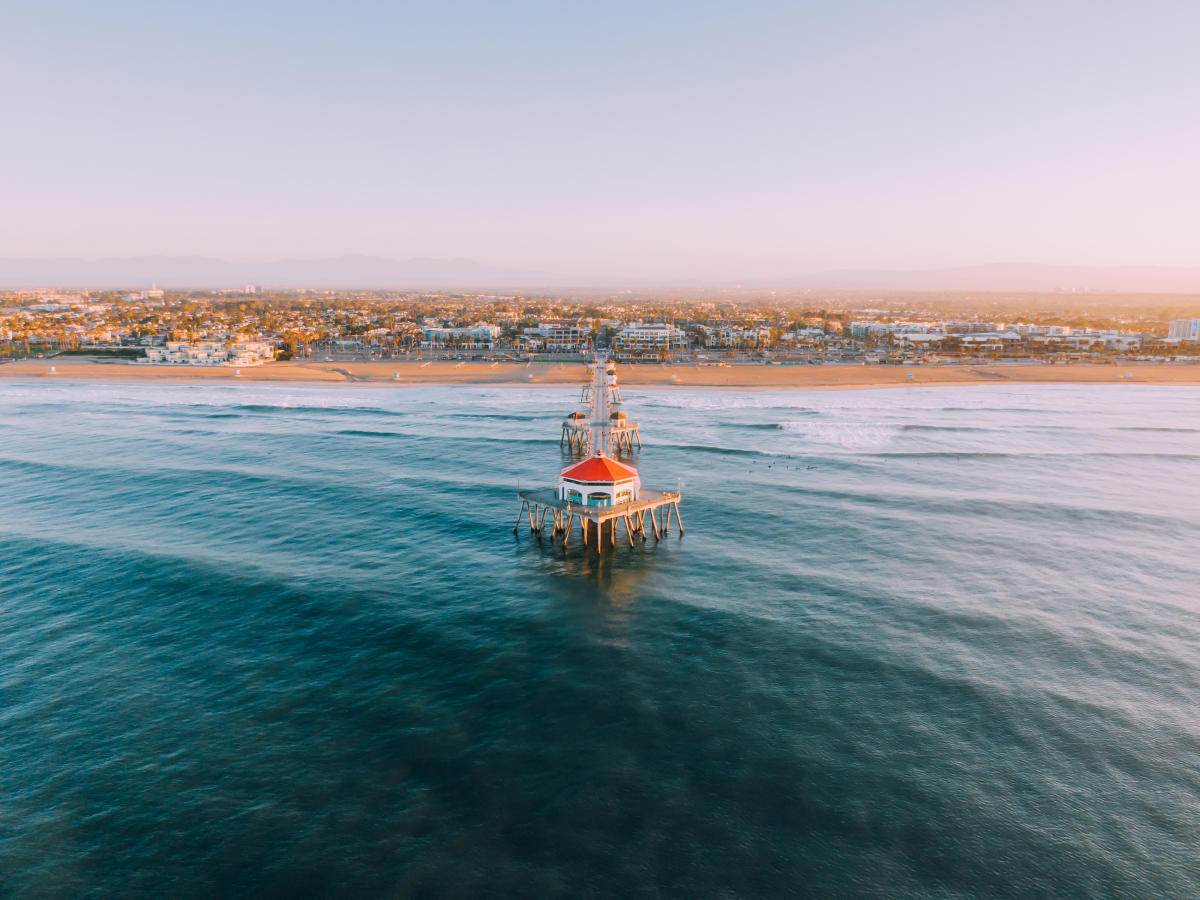 The region looks forward to the return of travel with California's expected June 15 reopening.
May 3, 2021 – The Destination Marketing Organizations (DMO) of Orange County, Calif. recognize the collective strength of the U.S. travel industry during National Travel and Tourism Week (NTTW) from May 2-8, 2021. Tourism is a vital part of Orange County's economy, providing jobs for hundreds of thousands of local residents and making significant contributions to tax revenues that support city services and programs. With the expected reopening of the California economy on June 15, the region looks forward to the return of safe travel and the industry's rebound. Some notable developments include:
While the coronavirus pandemic has left a devastating impact on jobs and businesses, the region remains resilient. Orange County's tourism industry sees signs of recovery with improving health conditions, expanding vaccine distribution, and an increase in positive travel sentiment. In 2019, the region employed more than 179,000 tourism-related jobs and visitors spent $9.2 billion across Orange County, representing a 3.1 percent increase in spending compared to 2018 (Source: CIC Research, Inc.)
"While the obstacles ahead remain and are ever-changing, what's truly inspiring is the unbelievable support our industry colleagues are providing each other," said Kelly Miller, president & CEO, Visit Huntington Beach. "The only way we as destinations, conventions, hotels and attractions will get through this is by working together locally, regionally and across the state. After a year of delayed travel plans, we're excited to have visitors experience the diverse and vibrant communities of Huntington Beach and Orange County."
"Tourism is the engine of our local economy," said Jay Burress, president & CEO, Visit Anaheim. "The reopening of Disneyland signifies that Anaheim and Orange County is open for business, which came just in time for National Travel and Tourism Week. Having our theme parks open again is a day we have been anxiously waiting for and we know this will help jumpstart both our industry and economy."
As the travel and hospitality workforce rebuilds, the industry will continue showcasing the importance tourism throughout May during California Tourism Month.
"Visitors returning to Irvine means workers are employed and businesses are reopening," said Wendy Haase, vice president, Destination Irvine. "National Travel and Tourism Weeks gives the industry the platform to fully express the power of travel and the role it plays in Orange County's economic recovery."
"As California reopens in June, let us be the first to welcome visitors back to the annual tradition of summer vacation," said Gary Sherwin, president and CEO, Visit Newport Beach. "This is the moment our world-class hospitality community has been waiting for, and we are ready to do what we do best, roll out the red carpet to all that visit. Whether you dock yourself on the beach, on a boat or simply take in our endless horizon from your hotel balcony, those long days of summer are ready for you and your loved ones here in Newport Beach."
Orange County looks forward to welcoming all visitors to experience adventurous theme parks, 42 miles of coastline, award-winning restaurants, world-class shopping, arts and culture, and outdoor recreation.
"The lively City of Buena Park is eager to welcome back guests this summer to help us celebrate not just the reopening of our fun town but also Knott's Berry Farm's 100th Anniversary, said Sara Copping, executive director, Visit Buena Park. "'The Knott's Family Reunion' anniversary celebration is the perfect theme as we look forward to greeting tourists and families in a safe and fun environment."
"We are eager to welcome back visitors to experience our dynamic culinary community, eclectic mix of shopping, vibrant arts and culture scene and summer entertainment at the OC Fair," said Paulette Lombardi-Fries, President, Travel Costa Mesa.
When traveling, Orange County encourages physical distancing and appropriate face coverings for all activities, while adhering to the Centers for Disease Control and Prevention (CDC) health and safety guidelines. Learn more about how to travel responsibly through the California Responsible Travel Code.  
###
Media Contacts: