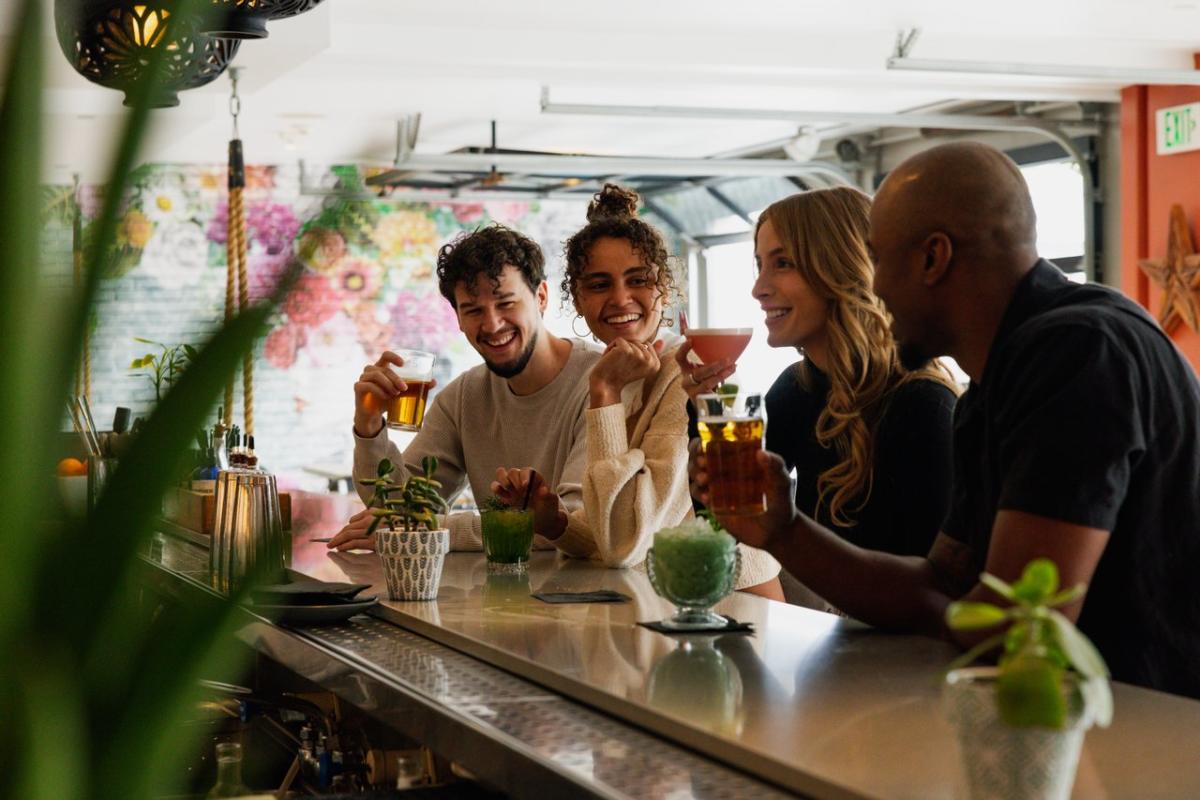 This trendy restaurant in downtown Huntington Beach more than lives up to its name. A laidback hidden gem, Pacific Hideaway is nestled above Fifth Street overlooking The Strand — a perch that's not only in the heart of Surf City USA®, but is also great for people-watching. Known for its chic aesthetic, a global menu inspired by Pacific flavors, and killer craft cocktails, it's hard to choose our favorite thing about this elevated restaurant and bar located in Kimpton Shorebreak Resort. From the freshest seasonal ingredients to weekly special events, here are seven reasons people love Pacific Hideaway.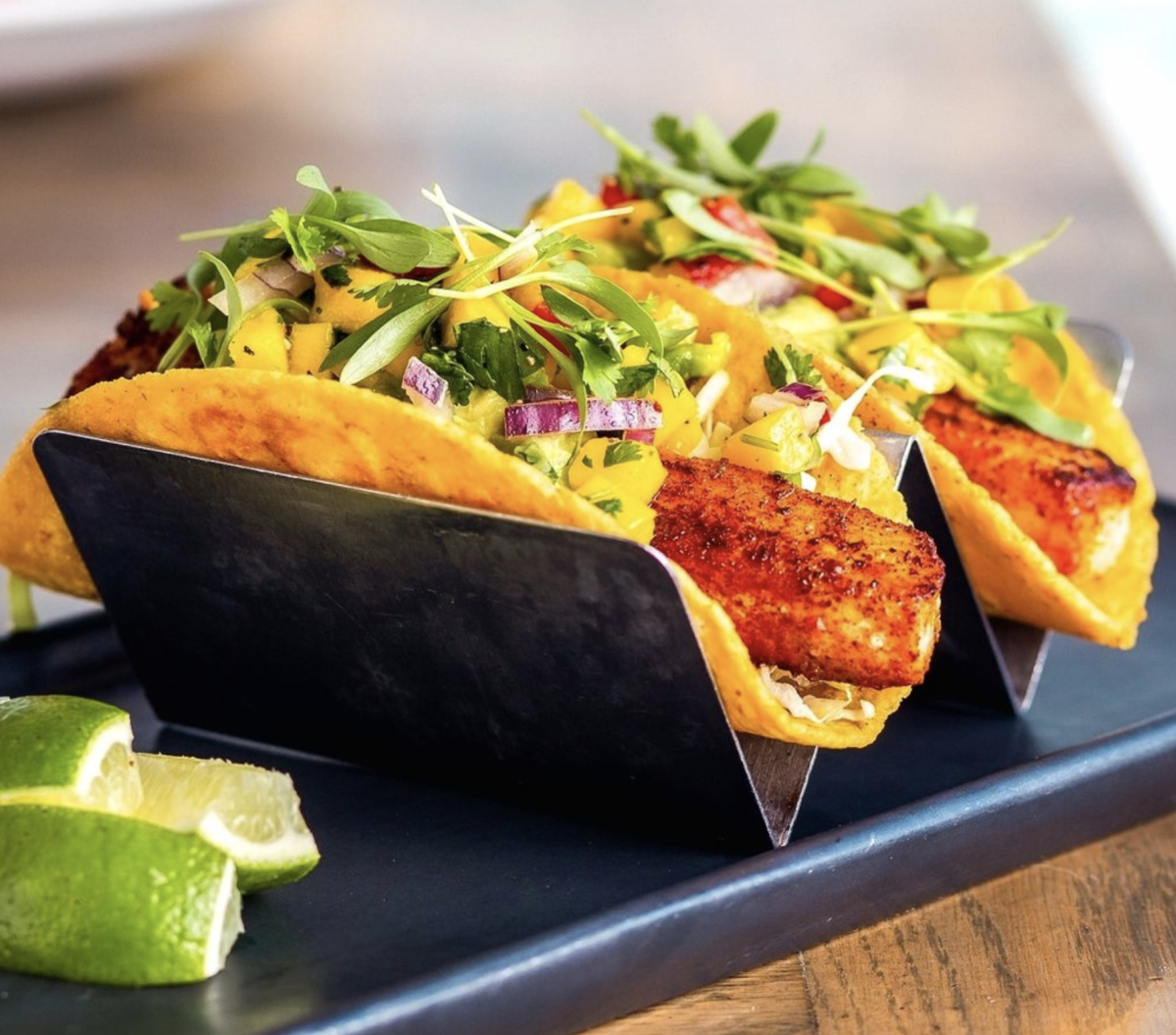 With a modern, mouthwatering menu featuring Southeast Asian, Latin American and Pacific Island influences, Pacific Hideaway is making culinary waves befitting its Huntington Beach locale. Throughout the dinner menu, you'll find plenty of options inspired by surf culture in these coastal communities, from the mahi mahi tacos with mango salsa and slaw to miso-glazed salmon with forbidden black rice. Specials rotate with the seasons, like spring's Ship to Shore Ceviche served in a coconut bowl or fall's turmeric-roasted cauliflower with a macadamia crumble.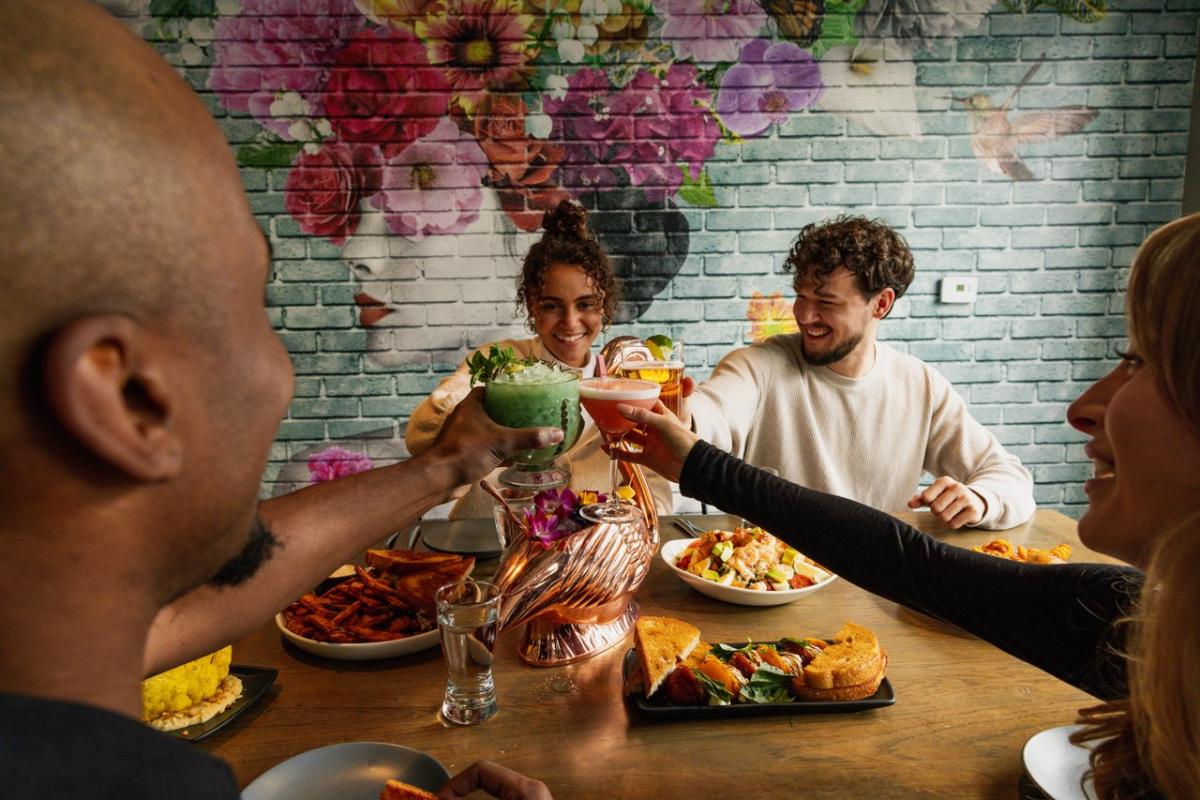 Pacific Hideaway's striking design offers the perfect setting for sipping on one of the exotic cocktails. Industrial-chic glass garage doors open up to create an indoor-outdoor feel in the dining room, which is anchored by a whimsical brick wall mural. A colorful tiled floor, cool accent lighting and wooden bench swings add sophistication to the restaurant's easy, breezy beach shack vibe. Outside, the terrace offers views of the pier and palm trees, perfect for taking in a watercolor sunset. Every moment here is a photo op in the making.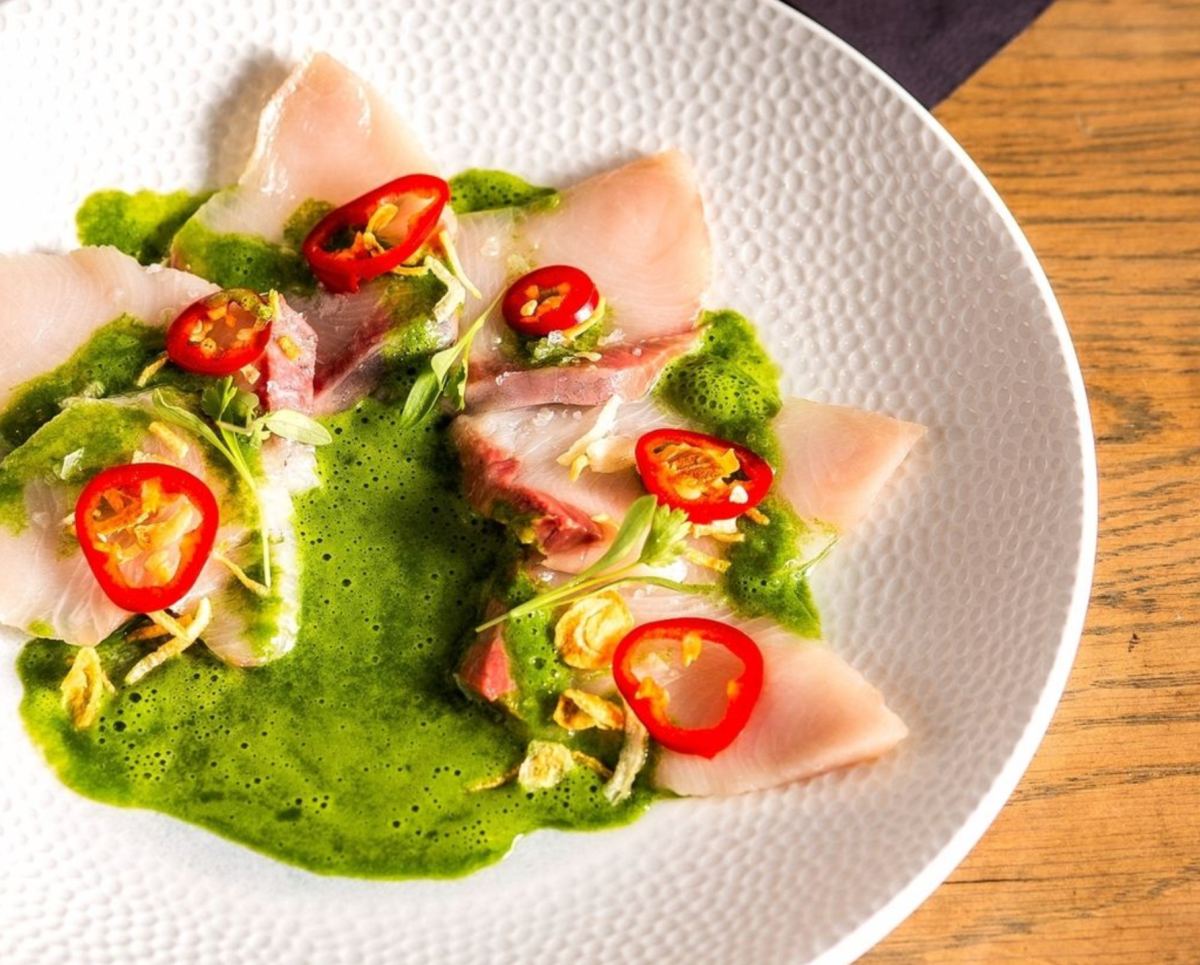 Brunch isn't just for weekends at Pacific Hideaway. Stop by seven days a week as early as 8 a.m. to fuel up with morning favorites with a coastal twist. Try the Hideaway Hash Benny, which pairs poached eggs and hollandaise with house-made Lao sausage tossed with crispy coconut rice. For a sweeter take, the bread pudding French toast features thick, decadent slices topped with seasonal fruit. Order a plate of hamachi crudo to share, and don't forget the mimosa.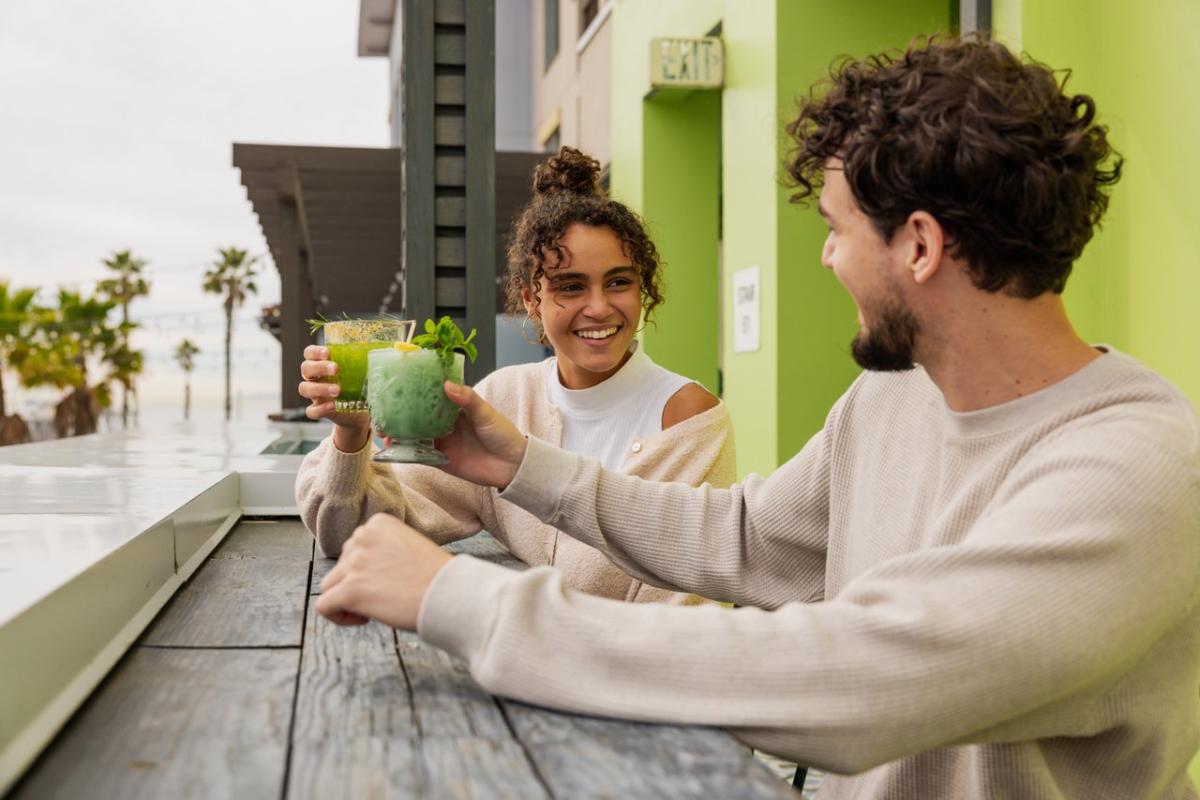 We can't get enough of the craft cocktails here, and on weeknights, they're even more irresistible. Visit Sunday through Thursday from 3 to 6 p.m. to try a $10 bartender's choice drink and other deals on glasses of wine and draft beer. Voted the best happy hour in town in Orange Coast magazine's Best Of 2022 Readers' Raves awards, Pacific Hideaway also offers $7 bar bites like street tacos and a warm pretzel with buffalo chicken queso served hot and bubbly in a cast-iron skillet.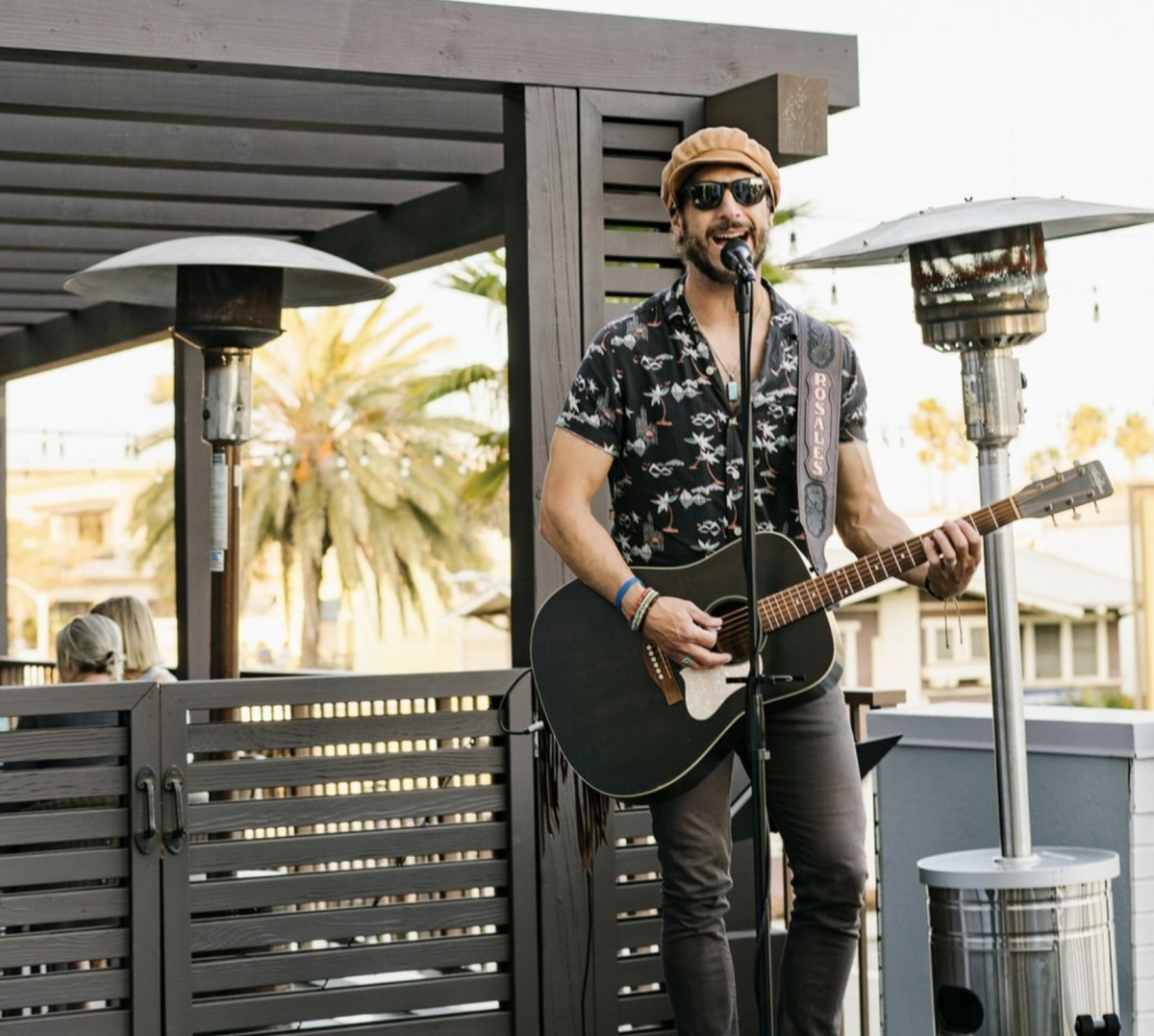 You can get an unofficial start to your weekend every Thursday out on the ocean terrace, where there's live music from 5 to 9 p.m. Acoustic tunes set a mellow mood, so start your meal with a slow-sipper such as the spirit-forward Oaxaca Made Me Do It, an aromatic mix of mezcal, sherry, Amaro CioCiaro and mole bitters. As the music winds down, finish up with a nightcap like That Funny Feeling, an Angel's Envy bourbon cocktail that will warm you from the inside out.
If you can't stop thinking about your visit to Pacific Hideaway, relive the experience anytime with the restaurant's Surf City Sound Waves playlist on Spotify. Whether you're enjoying a homemade avocado toast inspired by Pacific Hideaway's brunch menu or hosting your own beach-themed cocktail party, hit play to instantly transport you and your guests to Huntington Beach with tunes from the likes of The Supremes, The Kinks and, of course, the Beach Boys.