UPDATED JANUARY 19, 2023​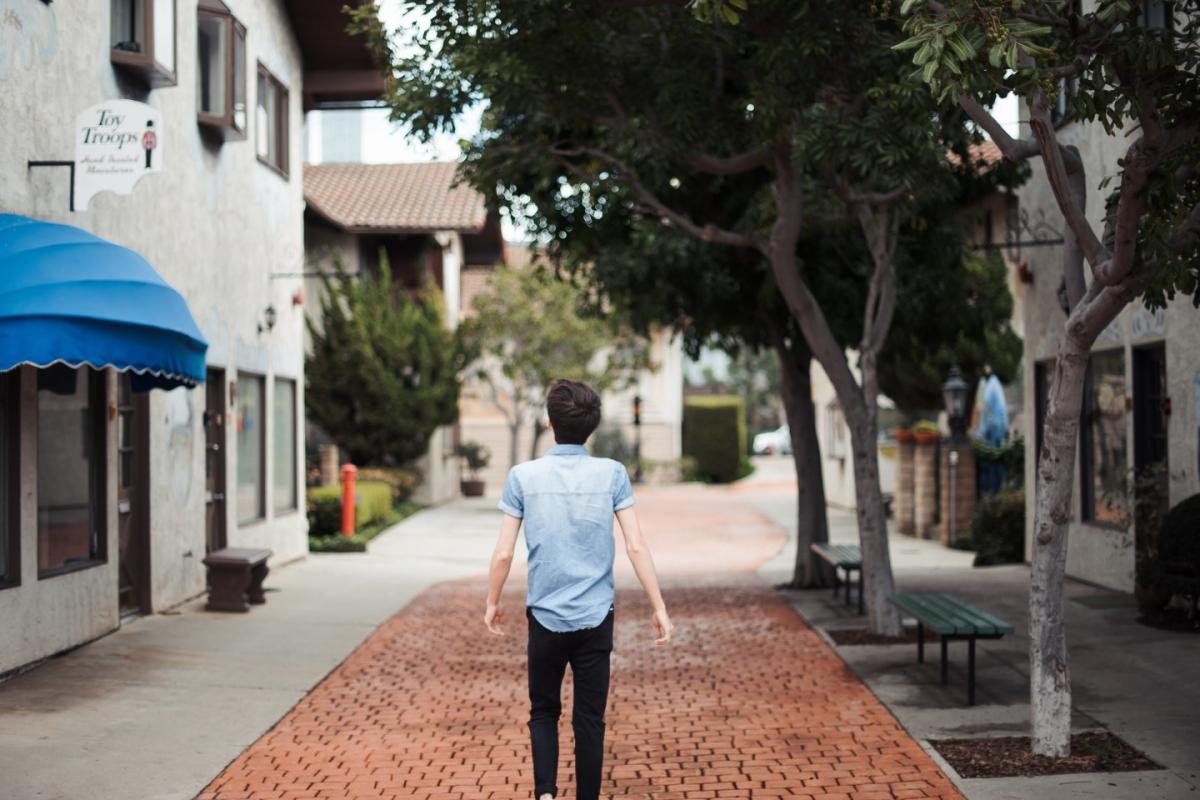 A charming Bavarian utopia inhabited by unique eateries and shops, Old World Village has been settled in Huntington Beach for more than 40 years and is home to one of Orange County's best Oktoberfests. A casual stroll along the romantic cobblestone streets, lit by imported lanterns and adorned with vibrant murals, is an experience in itself, and there's so much more to see. Some of Surf City USA®'s best kept secrets can be found inside the village, and here's what not to miss during your next visit. 
DINING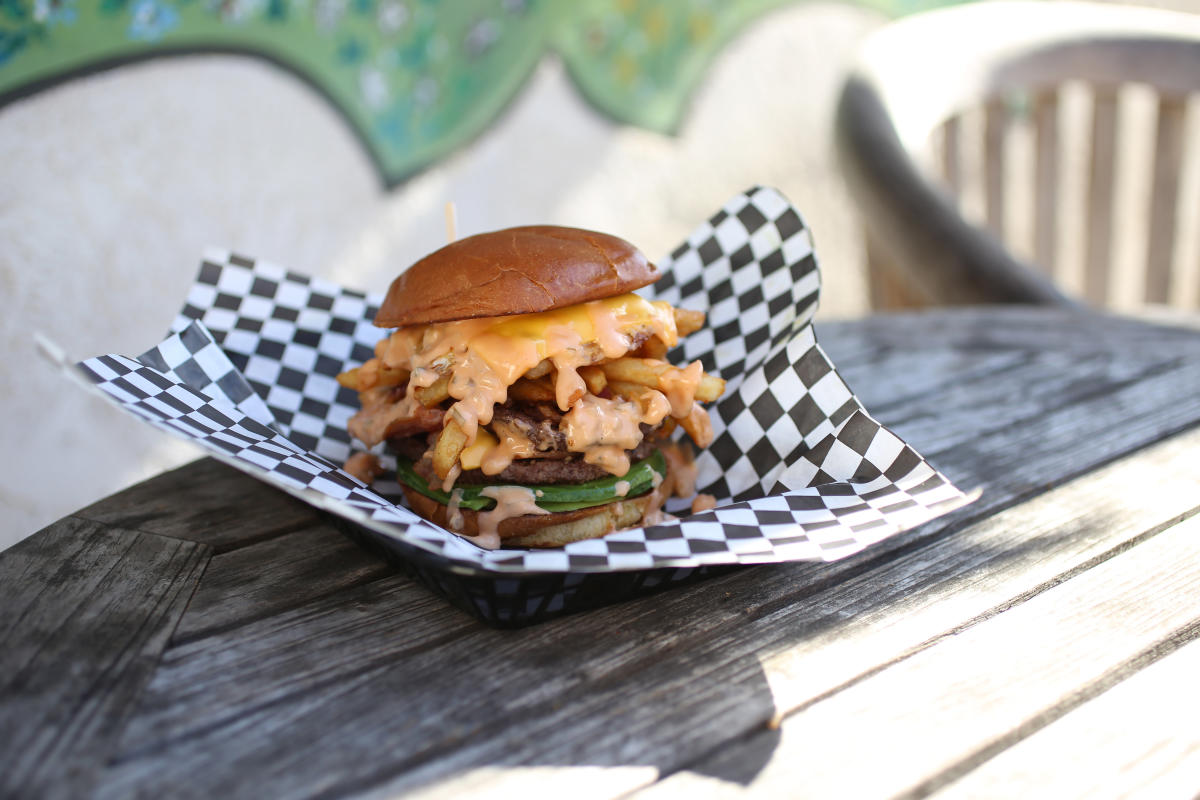 Old World serves up a smorgasbord of international culinary flavors, from Deutschland to the South Pacific. Enjoy award-winning German cuisine at Old World's Biergarten Restaurant—complete with bratwurst, schnitzel, apple strudel, and a beautified and expanded patio—sip traditional Turkish coffee at The Coffee Tale, nibble on authentic French crêpes and quiche at Crème de la Crêpe, relax with a cup of Pacific Islands kava at boho-fabulous Mystic Water Kava Bar, and stock up on traditional German bites at the newly remodeled Euro Market, Bakery & Deli.
Grinderz, a skate-themed burger joint, delivers three essentials: burgers, fries, and beer.
Local staple Esther's Place recently took up residence at Old World, featuring healthy sandwiches, salads, soups, and smoothies.
SHOPPING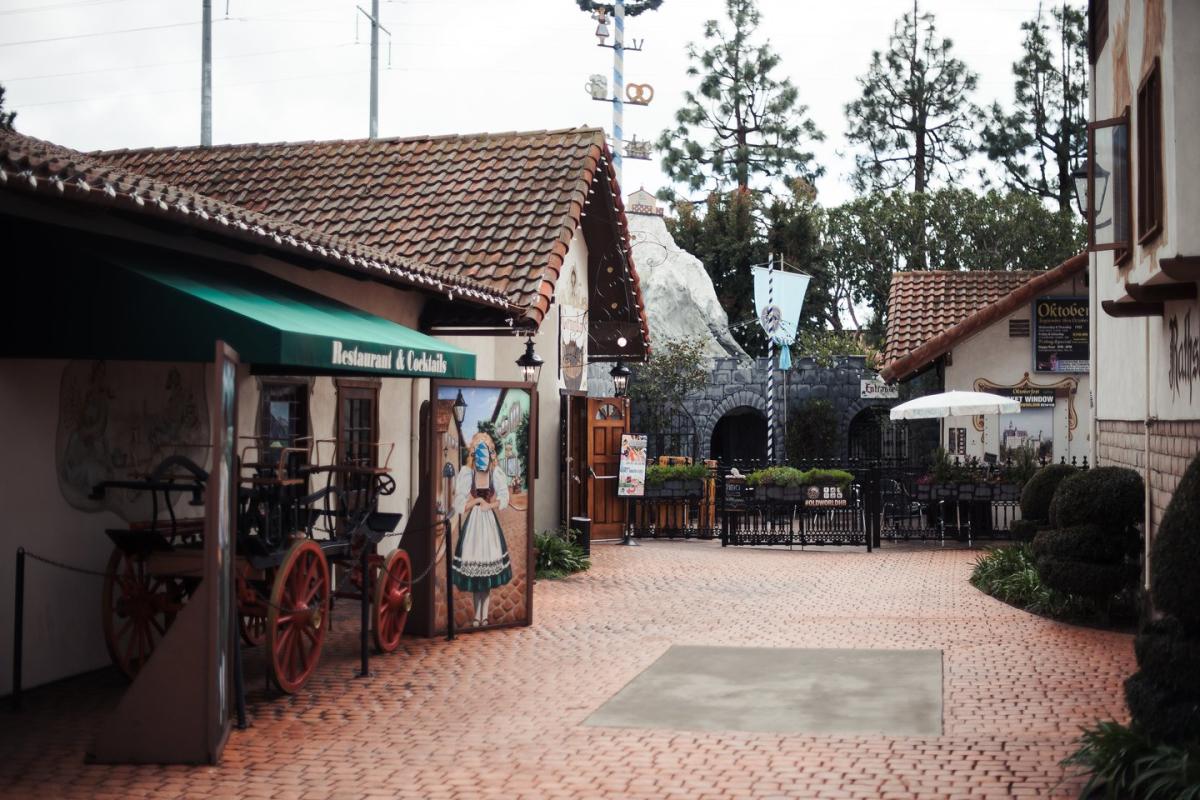 Novelty shops dot the village, offering visitors quirky Dachshund items at Wiener Dog Store, Turkish trinkets at Anatolian Gift Shop, healthy living products at The Living Temple, vintage and collectable toys at Kelly's Toy Shop, cuckoo clocks at Elegance In Time Clock Shop, exclusive gowns at Layah's Bridal Boutique, custom florals at Bloom-N-Lu, along with violins, violas, cellos, and music lessons at Bella Musica. Old World New Art houses the village's resident glass blower.
ENTERTAINMENT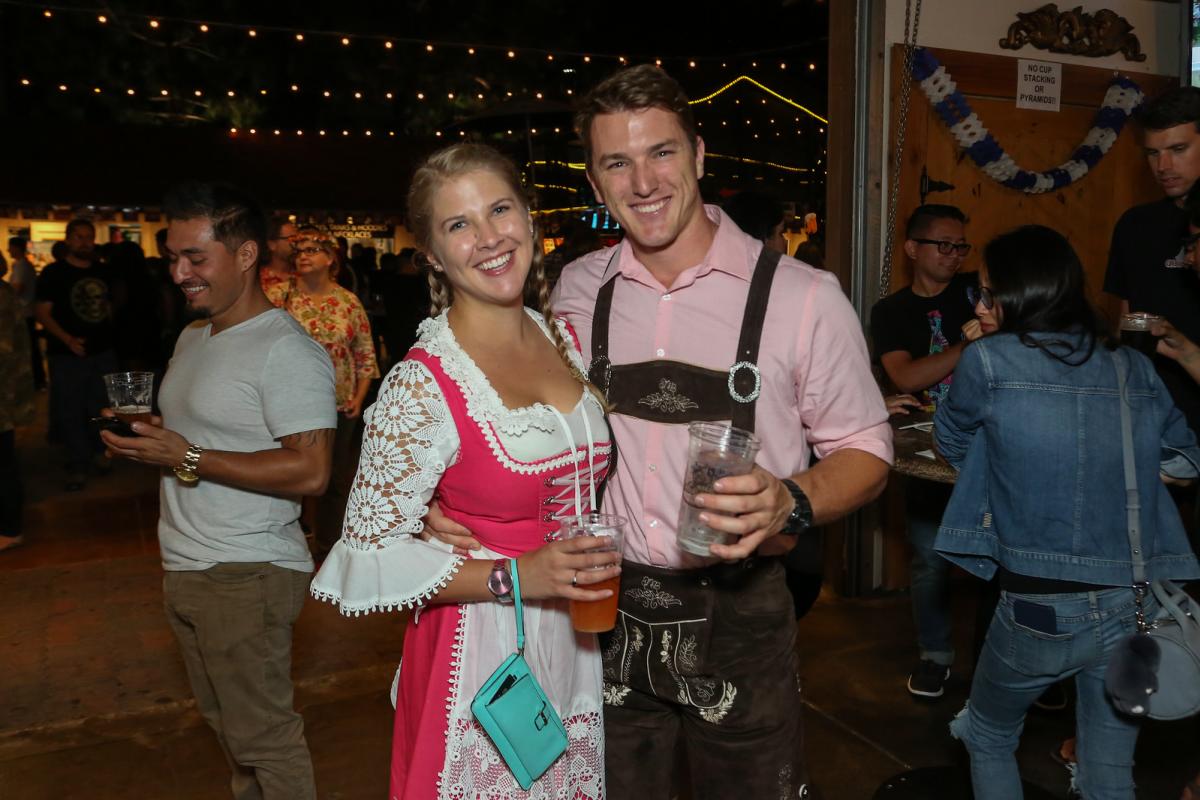 Old World is celebrated for its famous Oktoberfest, touted as "Orange County's biggest party since 1977." The annual ode to Deutschland pours imported German beers, serves up authentic German bites, stars the alluring Shot Girls, and flies in bands all the way from Germany. 
Other popular events include the monthly wiener dog races, where visitors root for their favorite Dachshund from the beer garden, as well as traditional festivals and car shows.
Vans Off The Wall Skatepark neighbors Old World and is a must for skateboarders and fans alike.
Check out the Old World event calendar for the latest happenings.
SERVICES
The list of Old World highlights continues, with the every need of every visitor covered. Clock up some "me time" at The Upstairs Salon, which pampers hair, nails, and skin. New to the village, Stay Beautiful Society specializes in lash extensions, waxing, and spray tanning.
Event planners, take note that Old World's banquet facilities accommodate up to 700 guests. 
Old World is located at 7561 Center Avenue, Huntington Beach, CA 92647, near Vans Off The Wall Skatepark, Bella Terra, Golden West College, and the 405 Freeway.
714-895-8020
May 01, 2018
UPDATED OCTOBER 14, 2022 Sun, surf, and sand. Beach vibes and a laid-back lifestyle. If you want to… Read More
Mar 03, 2020
It's a lifestyle. A trip to Bella Terra is one of the best ways to spend a fun day of… Read More
Aug 14, 2018
Weekends are for sun, surf, and brunch with friends. Here are some of the top spots for your… Read More