THE HOLIDAYS ARE IN FULL SWING, and whether this is your first holiday season spent in Huntington Beach or your 10 + year, you'll discover there's so much to experience in Surf City USA during this time of year. From Santa's Skydive Arrive to the Huntington Harbour Cruise of Lights, here are some of Huntington Beach locals favorite things to do during the holidays. Grab your sunglasses, hats, and iced venti peppermint latte, because it's time to experience the holidays, Surf City USA style. 
Attend the Cruise of Lights 
The Cruise of Lights in the Huntington Harbour is nothing but lit and here are the three ways you can experience it. 
Traditional Cruise of Lights: 45 minute traditional Cruise of Lights
Extended Cruise of Lights: 70 minute cruise down additional waterways in the Huntington Harbour
Land & Sea (Dinner Cruise) Event: Off-water tour, stop to see special decorations, dinner and a traditional Cruise of Lights tour of the Huntington Harbour 
However you do it, you'll be treated to beautiful holiday lights and decorations that will get you in the holiday spirit. More event information click here.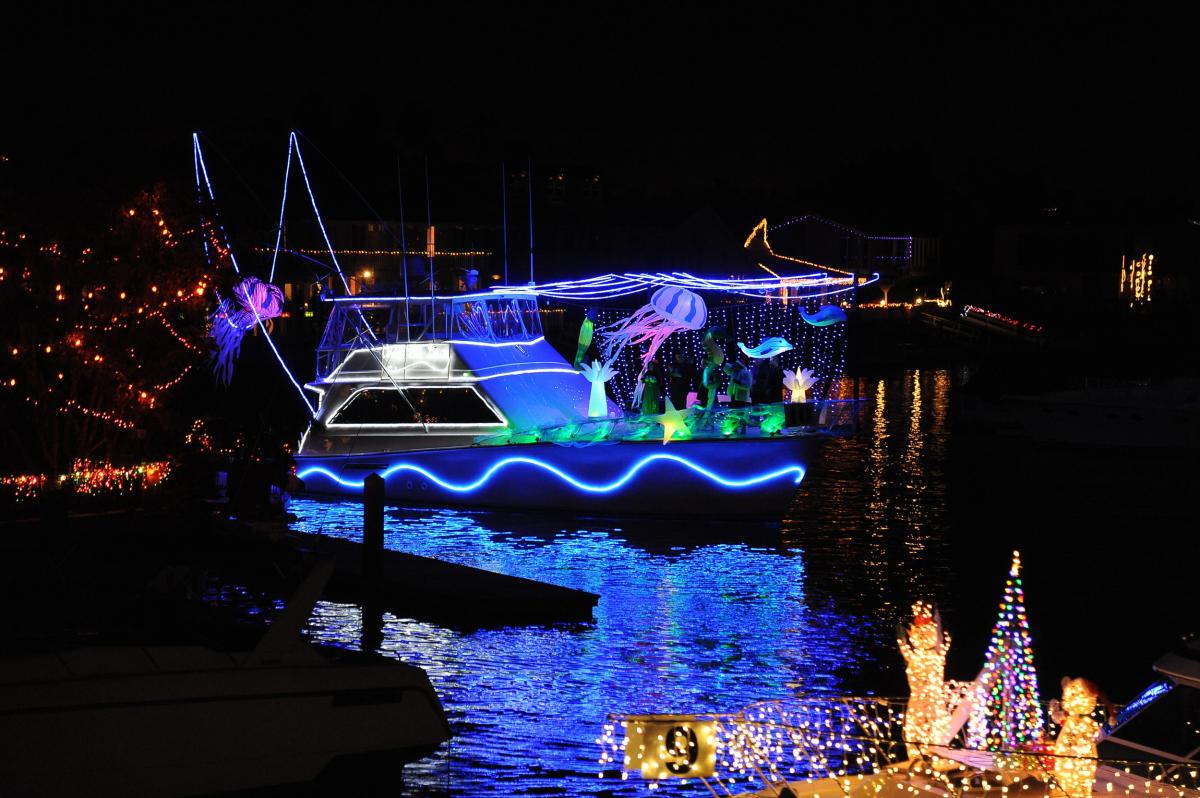 Hotel Christmas Dinners
IT'S THE SEASON of treating yourself, so skip the cooking and get straight...
See More
Cozy up while watching a holiday movie at Pacific City 
Well if you didn't watch a classical holiday movie, did the holidays even happen? Bring your blanket, friends and family to watch classic holiday movies at Pacific City. Join Pacific City at the big screen on the Second Level each Wednesday this holiday season! These movie nights are FREE and fun for the whole family! But before watching the movie, make sure you take an Elfie with your group and tag @SurfCityUSA. 
November 27 - Nightmare Before Christmas

Meet & Greet Sally & Jack 5-6 PM

December 4 - Christmas Story
December 11 - Elf 

Meet & Greet Buddy the Elf 5-6 PM

December 18 - The New Grinch Cartoon 

Meet & Greet Buddy the (Clifton) Grinch 5-6 PM
All movies start at 6 PM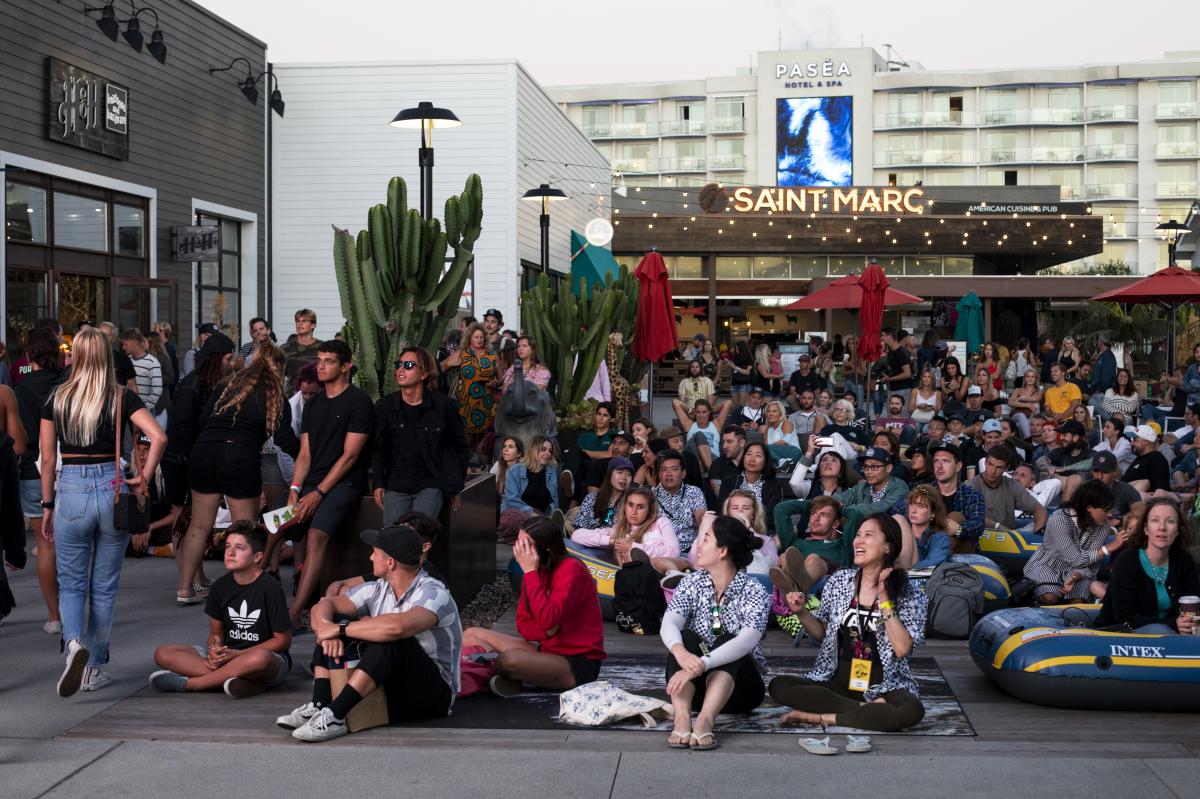 Plunge into the Pacific Ocean
Grab some friends and freeze your jingle bells off to Surf City USA's annual New Years event, Surf City Splash. If you're thinking wetsuits already...stop right there because that's cheating! Expect the Pacific Ocean to be 50 (ish) degrees on January 1st with people screaming into the New Year. The big splash into the ocean takes place at noon after the pancake breakfast. Registration is $25.00. All proceeds benefit the International Surfing Museum. Click here to register.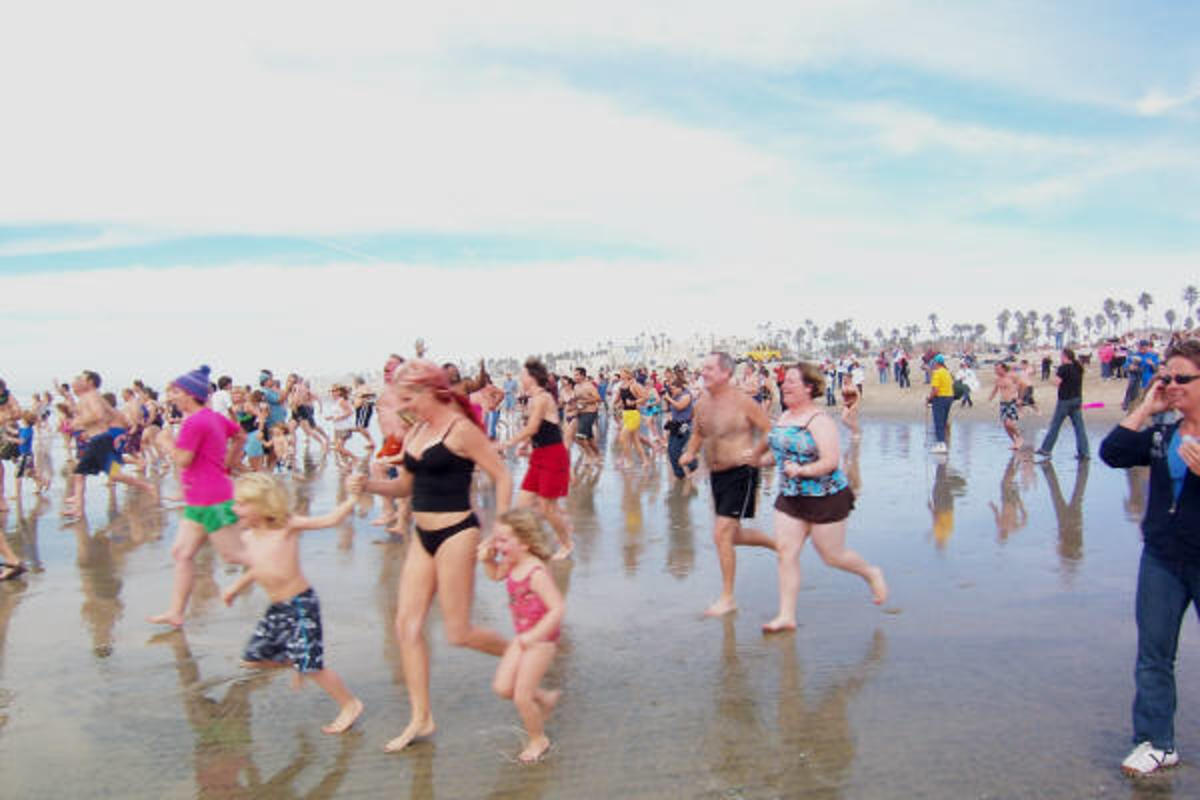 Don't Let Go Love with the En Vogue
Ring in the New Year with En Vogue at the Hyatt Regency Huntington Beach Resort & Spa. Here's everything you need to know to celebrate with these ladies.
Doors Open at 7:00 PM
Music begins at 8:45 PM and continues through midnight with EN VOGUE, Michael Lington, Paul Taylor, Erin Stevenson plus DJ Jonathan Phillips!

VIP Dinner: $295 per person 
Premium: $195 per person
Standard: $165 per person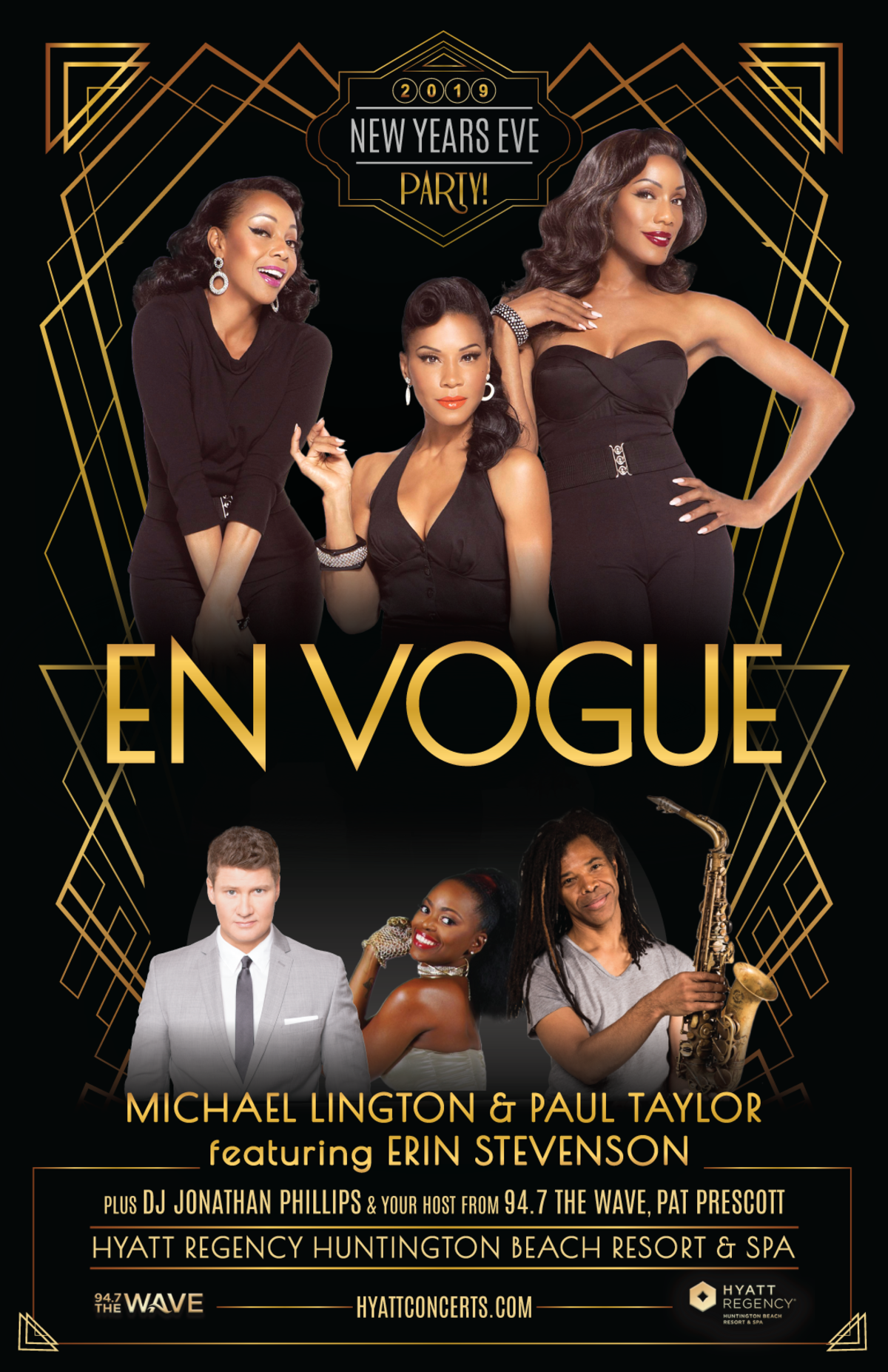 Hit up the Holiday Cookie Crawl at Pacific City 
Wear your holiday attire, come hungry, and get ready for sugar because the Holiday Cookie Crawl is pretty sweet. Wait...the fun doesn't end there. Enjoy your sweet treats while watching the Rudolf the Red-Nosed Reindeer movie at 6 PM, showing on the big screen on level 2 of Pacific City. 
4:30 PM: Meet at the big screen on level 2 to grab a cookie bag
5:00 PM: Explore Pacific City and collect cookies from each participating merchants
6:00 PM: Meet back at the big screen on level 2 for the showing of The Polar Express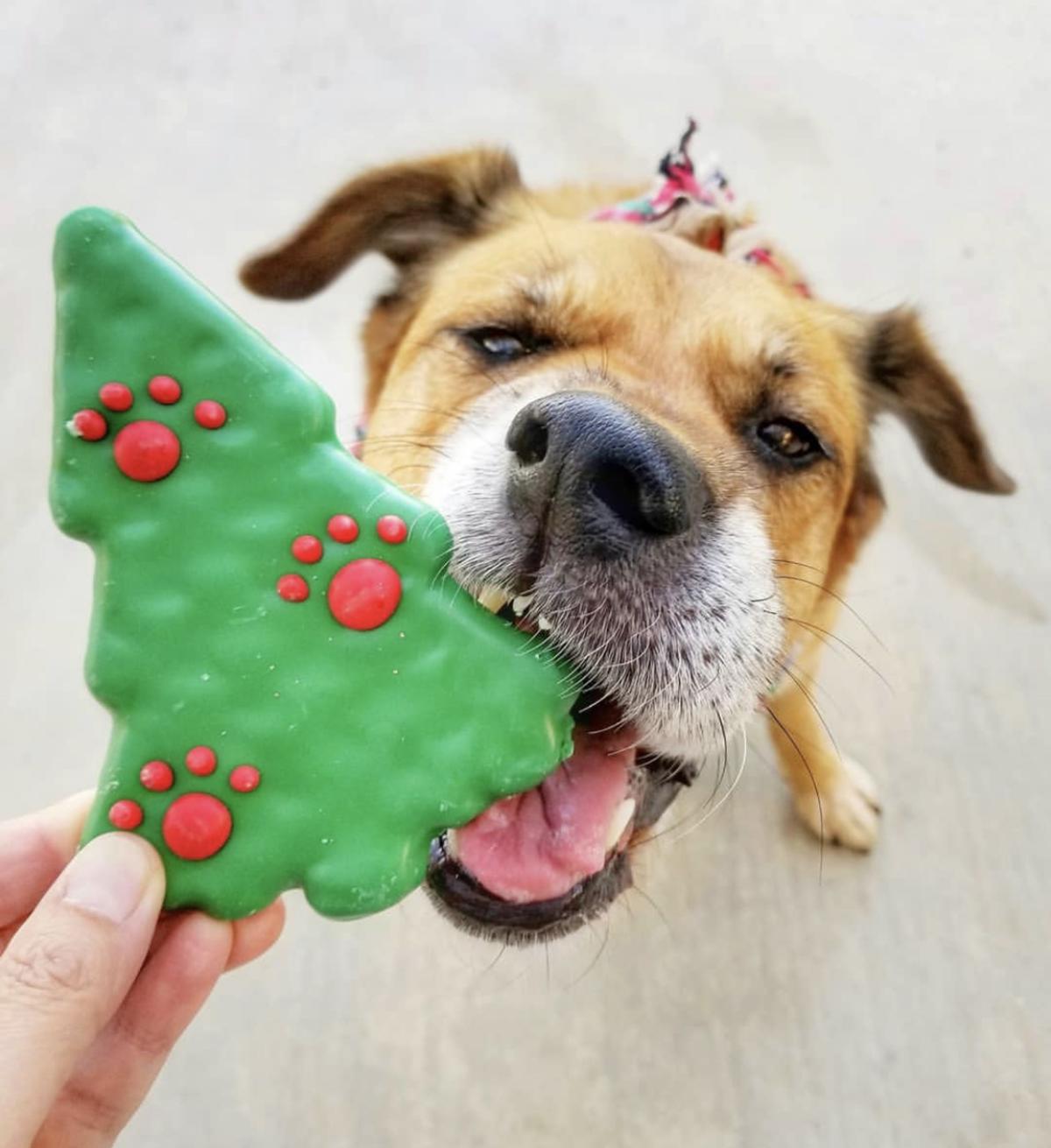 Attend Santa Paws at 5th & PCH
To top off your holidays, your dog and your family are invited to a holiday pawty. The Santa Paws event pawty is happening Saturday Dec 7th 12 - 3 PM on 5th & PCH. Don't miss out on the food samplings, dog adoptions and vendor booths, and a chance to say hi to Santa and Mrs. Clause. 5th & PCH are proudly partnering with Waggin' Trails Rescue Foundation, so come join the fun!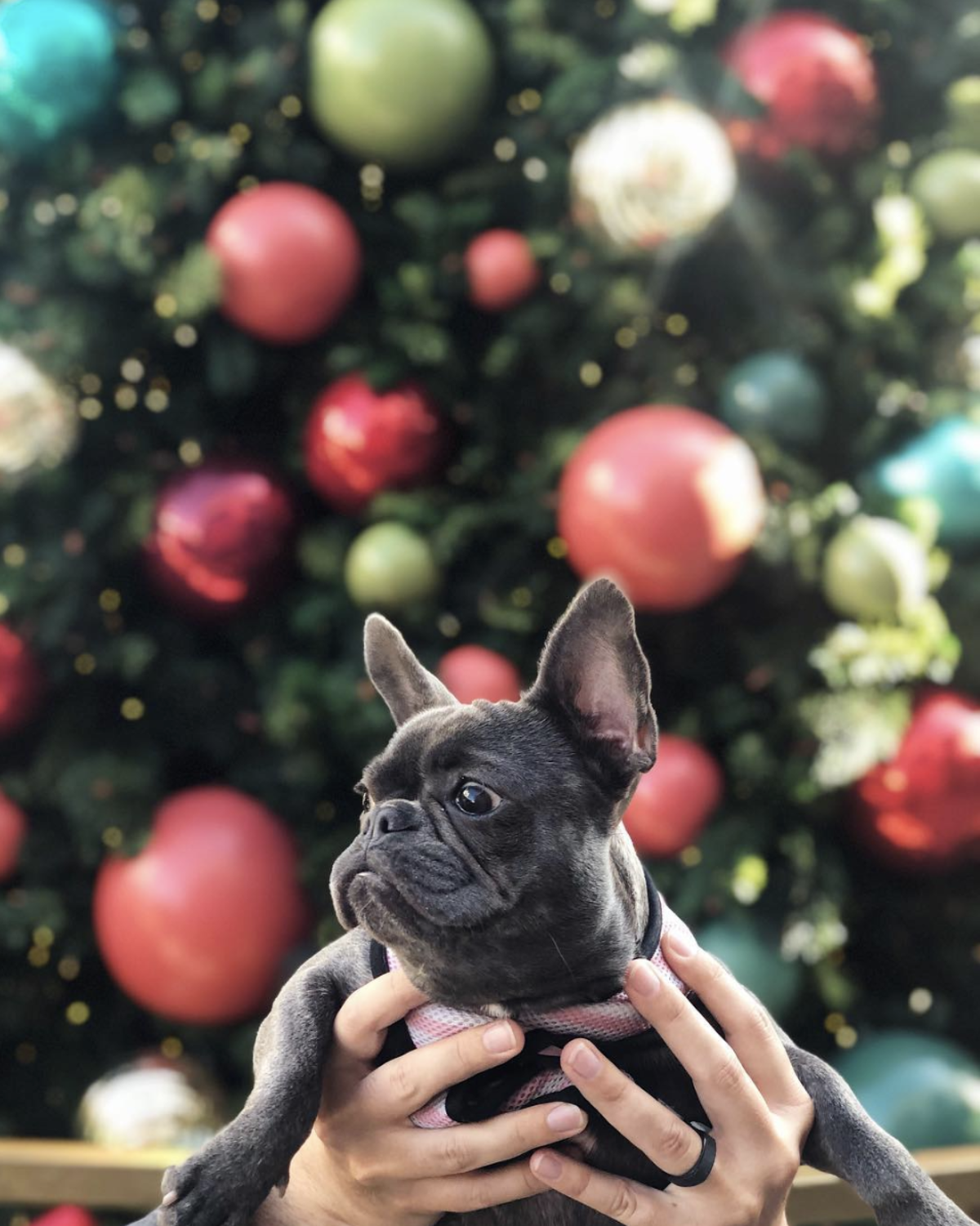 Attend Santa Skydive + Holiday Kick Off
Sea Santa Claus fly into Surf City USA November 23, 2019 12 PM - 3PM. Straight from the North Pole, Santa and two of his elves will appear in the sky and land on the beach in front Pacific City. Special surprises are in store as Santa is escorted from his landing spot on the beach to Pacific City. The hall-decking happiness will commence with photo ops with Santa and your little ones as Pacific City celebrates the start of the holiday season. Expect holiday songs, Santa hats and candy canes, and more!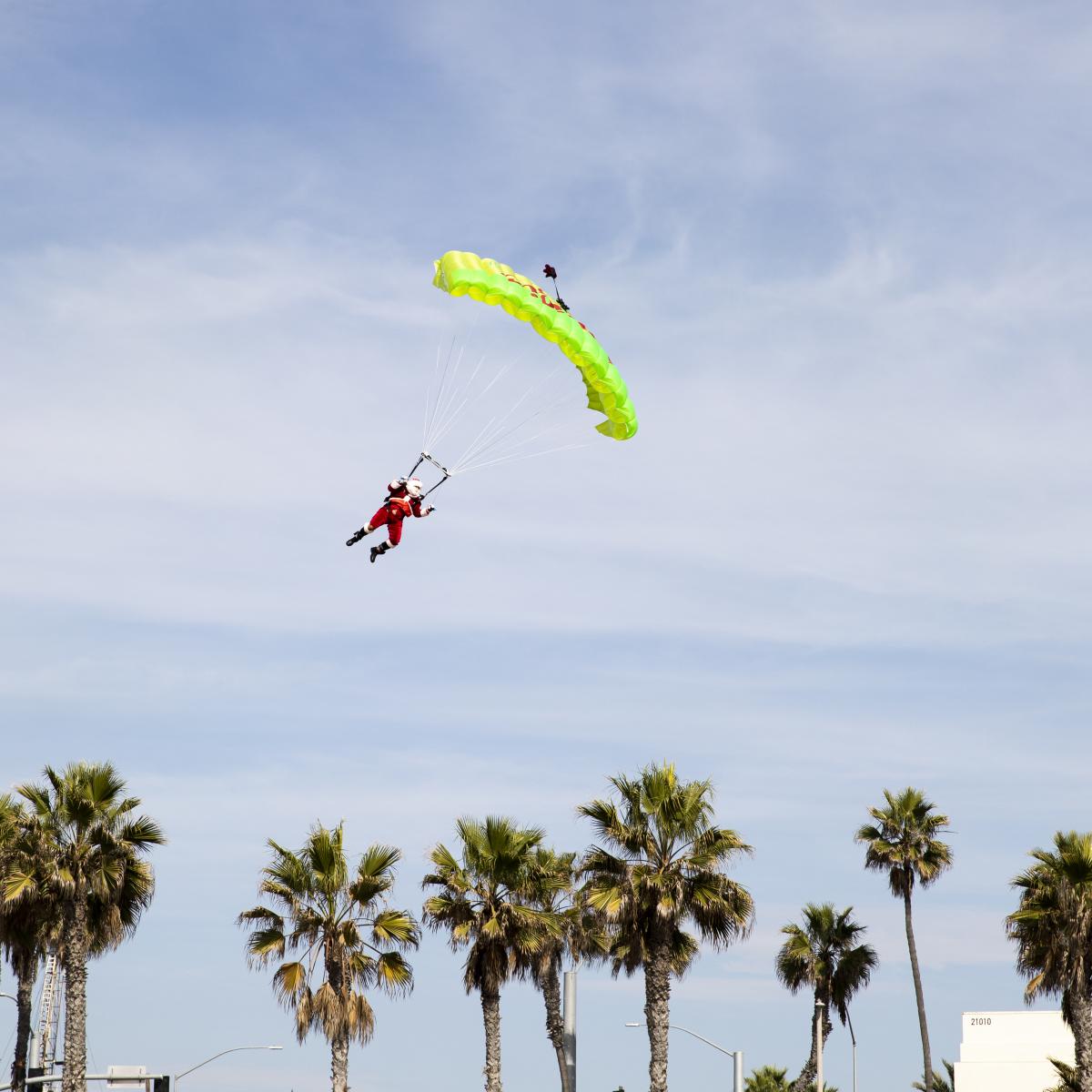 Attend Miracle on Main Street 
Join the Huntington Beach community for the most wonderful time of the year when the Huntington Beach Downtown Business Improvement District fills the second block of Main Street with entertainment, holiday craft vendors, and free refreshments on November 24, 2019 2:00 PM - 7:00 PM

Spend the afternoon in Downtown Huntington Beach for Magic on Main Street, the city's annual tree…
Watch as beautifully decorated boats parade through the harbor to celebrate the holiday season. A…
Start your Thanksgiving at the beach! This 5K/10K Turkey Trot features a flat ocean-front course and…