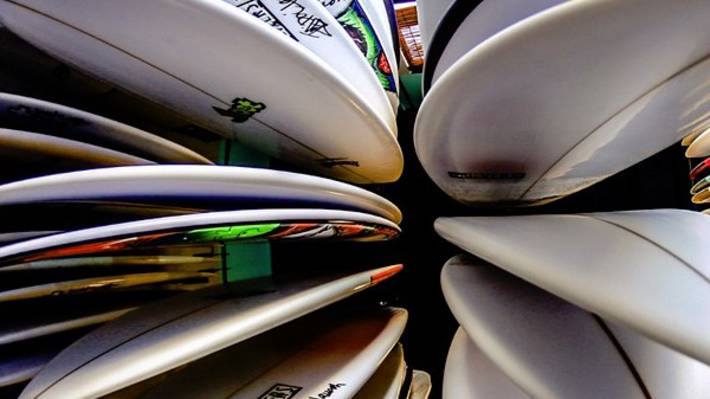 Try A Different Surfboard Every Day!
When you hear the word "quiver" you might think of a quiver of arrows, or perhaps a trembling movement. But in the surfing world, a quiver is a "collection" of surfboards. This toolbox of fun is typically 2-5 deep, and includes various types of boards for different wave and weather conditions.  Roland Verdugo had the idea, and partnered with surf board shaper Steve Connolly to create this new and novel business right here in Huntington Beach.  Customer service is important and the staff enjoys helping customers to find just the right board that will be a stand out in the water.  Steve has proudly noted, "I can help surfers find that next magic board".  Score!
With an inventory of over 160 different boards, customers can swap out boards as often as they like. There are Performance Shortboards, Grovelers, Fish, Longboards and others in many lengths available to choose from.  And as surfers gain experience, their needs in a board also change---not to mention the changing surf conditions.  This is such a flexible solution for surfers! Let the knowledgeable staff at Quivers help in selecting the perfect board for that day.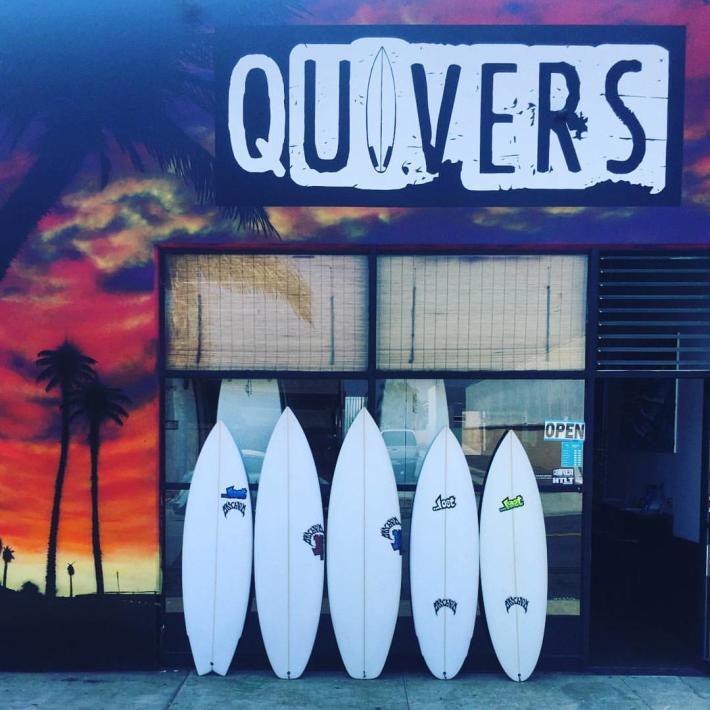 How It Works
Quivers has a monthly membership program that starts at $99 per month and insurance can also be added. And most surfers have their own favorite leashes and fins and just bring those along, and they have them there as well. Surfers can also rent by the day for $39 for 24 hours. And whether renting by the month or the day, customers can swap out the boards as often as they may like.
"Quivers is where every day Is a demo day!"  Roland Verdugo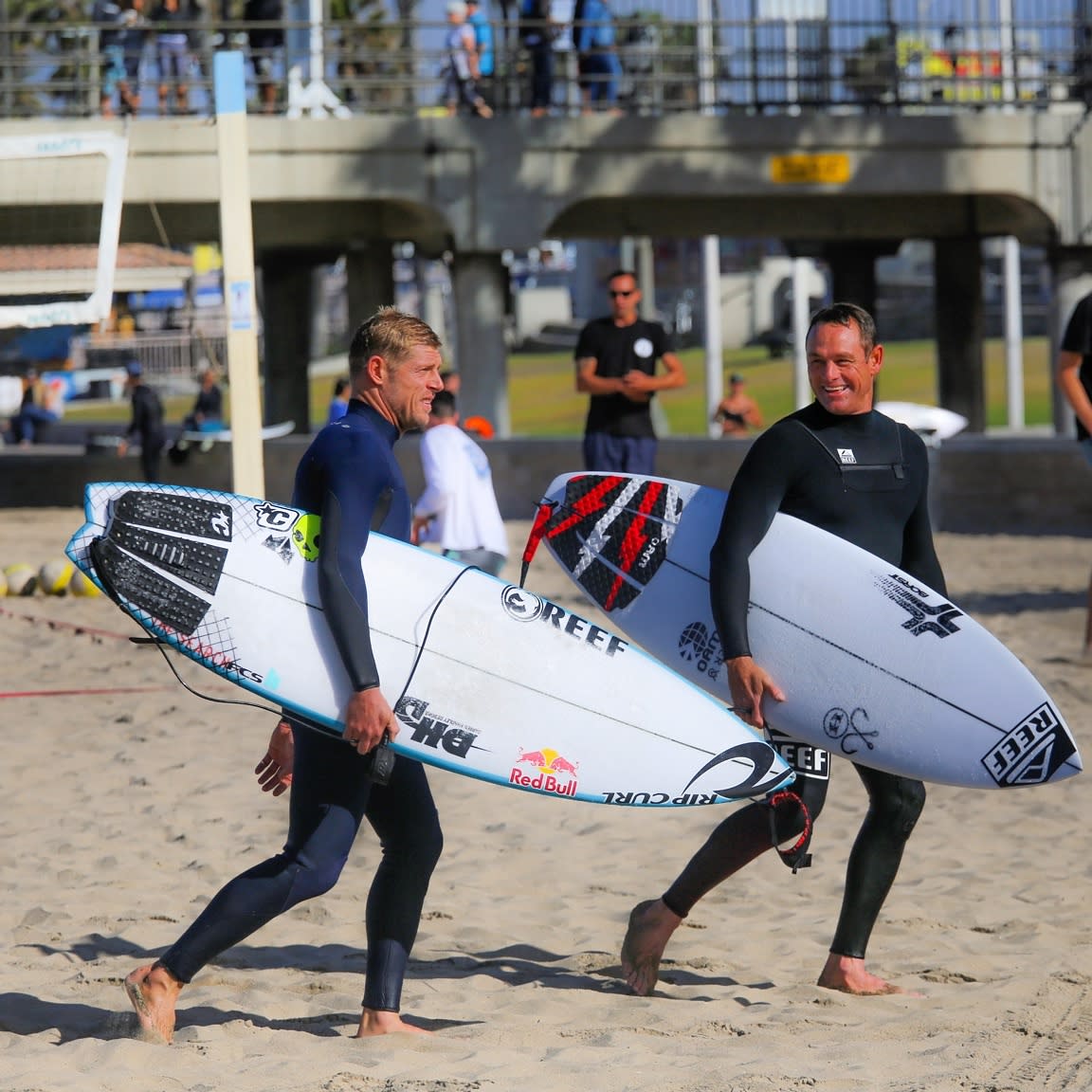 Quivers is a surfers dream, for these five key reasons:
Surfers Traveling to Surf City USA- With the limitations airlines now place on luggage, this is a perfect solution for out-of-towners to waltz in, select a board, and be out on the water in no time. Depending on their surfing ability and the wave conditions, it is an easy process.
 
Local Surfers Who Like Having Choices- For locals this is just a candy store for surfers. They can jump on a different board every day they head out, and with an inventory of over 160 boards the choices are aplenty.
 
Surfers With Limited Space- Let's face it, surfboards may be flat but they are large and bulky. If a rider has 3-5 boards that takes up some serious space.  And given that Quivers is open daily, this is a perfect solution! 
 
Try Before They Buy- Our Local Shapers-  Purchasing a board is a big investment. This allows surfers to test our local shapers. They can get out there on the waves and literally get to try before they buy!   
 
A Great Value With Lots Of Choices- Let's face it, putting together a quiver of 3-5 boards is a pretty hefty price tag when you add it all up. Quivers Huntington Beach gives the rider lots of variety, without a huge investment. And since they are open every day of the week, there are no missed rides.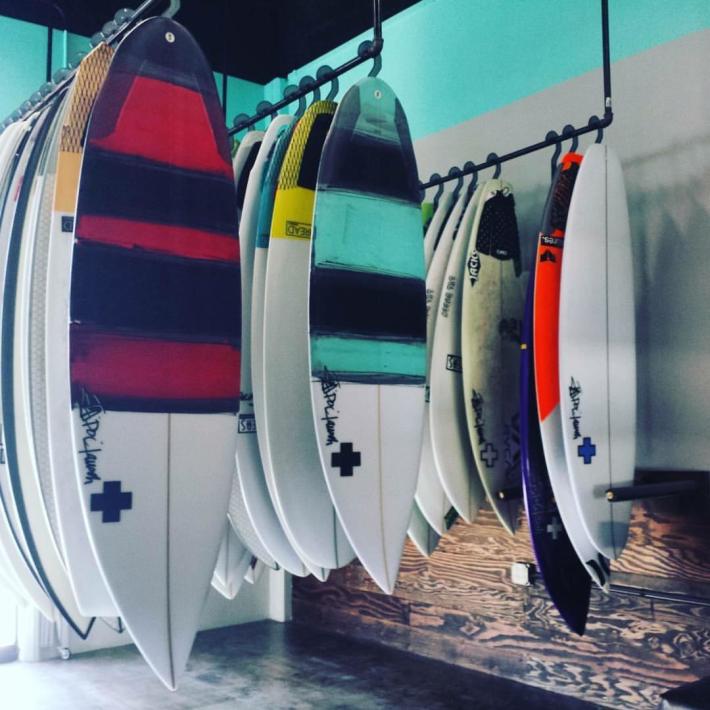 Special Offer For Readers Of This Blog: Surfers who mention reading this blog article will receive 15% off their day rental or monthly membership, now through December 31, 2016. So come on in and check it out!
Quivers
1611 Alabama Street
(just east of Main Street/south of Adams)
Huntington Beach, CA 92648
www.surfboardquivers.com
(714) 594-3727
open every day of the year 8:00am to 7:00pm