Photo credits Griffin Kleinstiver
Here in Surf City USA, we observe "the endless summer," a 365-day season revolving around the sun and sea. While we bask in 281 days of sunshine every year, our yearlong summer is a state-of-mind. We do indeed experience four mild changes in season, and fall is one of our faves. Here are four reasons to come see us come autumn.
Endless Summer Weather
80 degrees. That's the average temperature in Huntington Beach. With the warmest weather heating up from July through October, fall still feels like summer—but without the summer crowds. Visit during harvest and pretend its summer. The locals do it all year round.
Beautiful Sunrises & Sunsets
Vibrant shades of orange, pink, purple, and red ignite the Huntington Beach sky at both sunrise and sunset throughout the year, but these breathtaking displays reach their peak in the fall. We can thank the lower angle of the sun for these brilliant aerial shows. Plan an evening around a magnificent sunset along the horizon with a quintessential beach bonfire or dinner at one of our coastal-casual oceanfront restaurants. Or, remember that the early bird gets the worm, and in this case, the worm is an epic sunrise. Start your day with a stroll along the pier or beach path, which runs parallel to our 10 miles of uninterrupted shoreline. Then simply look up. It's going to be a great day.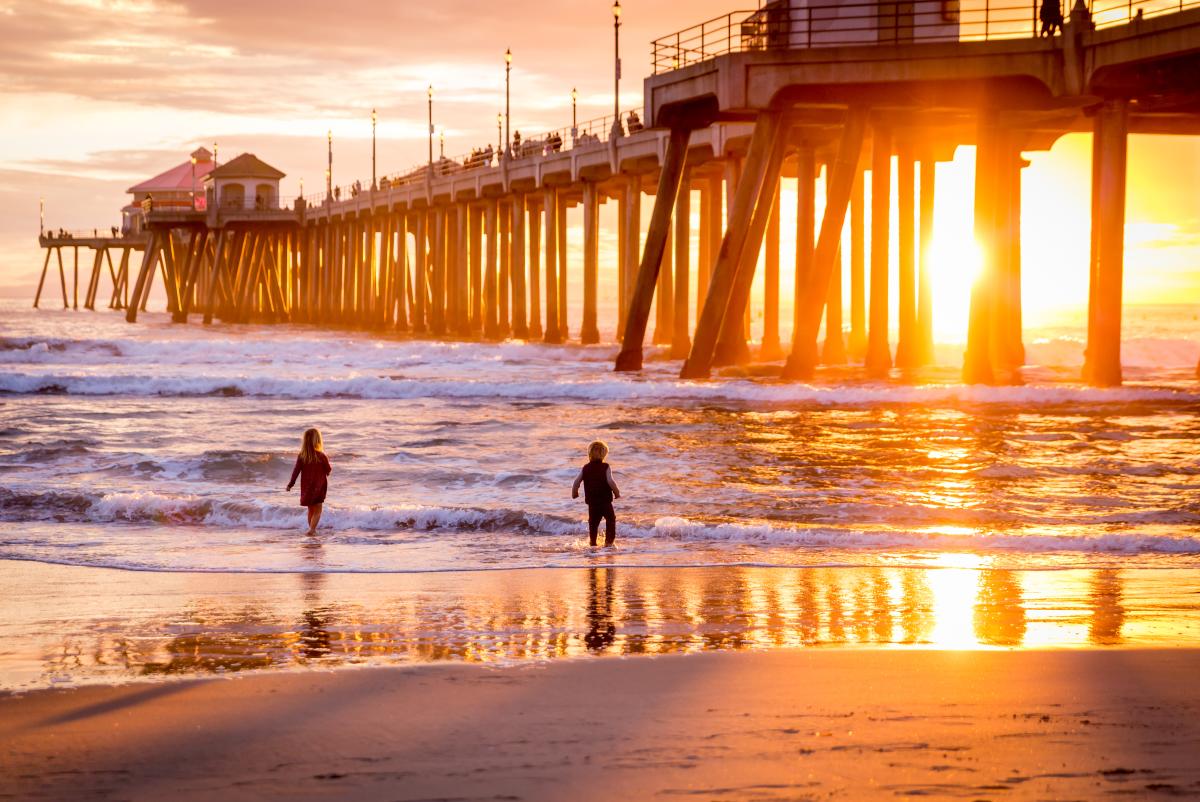 Photo credits: Joe Katchka
Fall Events
Just because the crowds are gone doesn't mean we're packing up the fun until next summer. The good times continue to roll throughout autumn, and often revolve around the sparkling Pacific. From surfing contests and Oktoberfest to beach music festivals and the annual airshow, there's never a lack of things to do while you're here.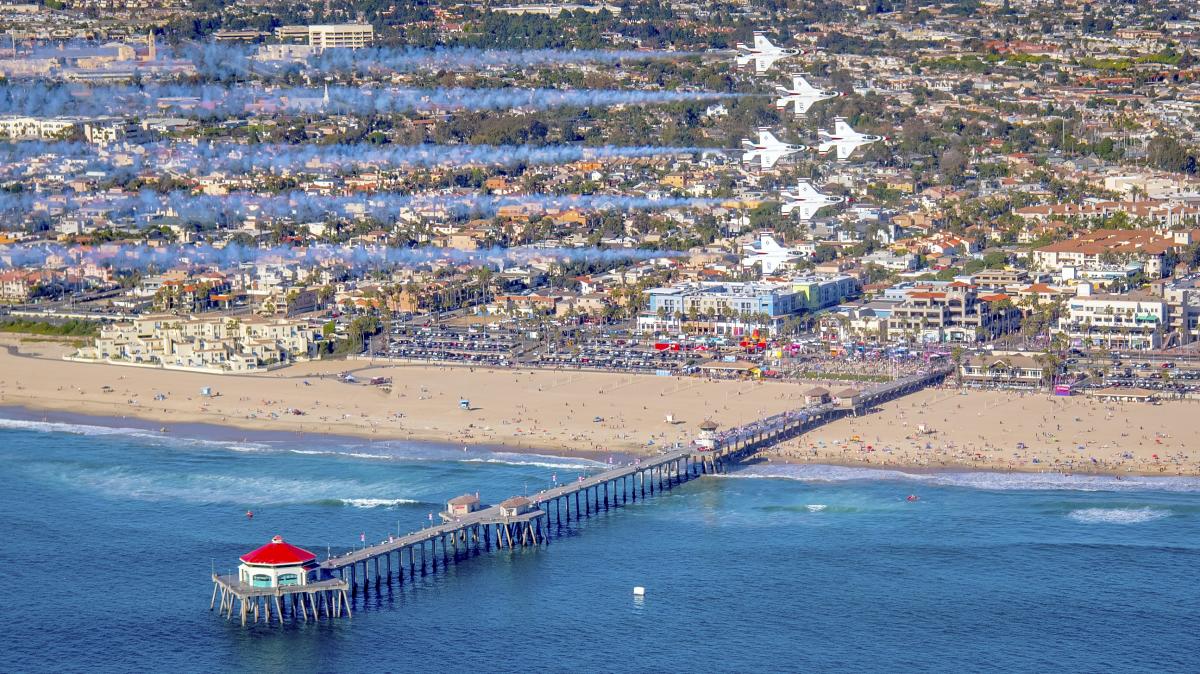 Less People
There's no season like low season for locals and tourists alike. The call of fall brings an end to summer vacation, commencing the quieter days of autumn. Crowds disperse, leaving visitors to park, explore, shop, dine, swim, and stay with ease.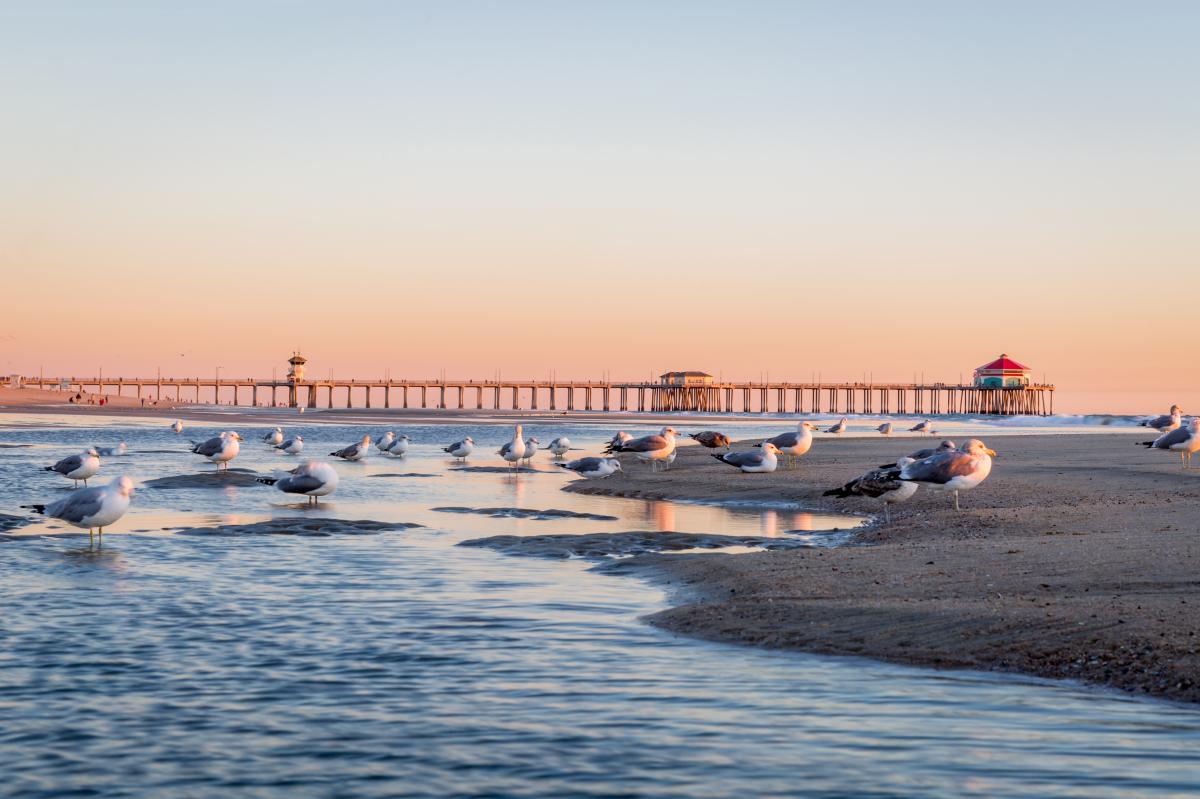 Photo Credits: Joe Katchka
Places to Stay in Huntington Beach 
Dotting Pacific Coast Highway are oceanfront resorts in Huntington Beach, California.