Huntington Beach Central Park
Explore the West Coast central park, the largest city-owned park in Orange County, covering over 350 acres of land. Adventure of all kinds awaits within this sprawling oasis. Get back to nature at the Secret Garden or Shipley Nature Center full of walking trails, butterfly and hummingbird gardens, redwood trees, meadows, and a freshwater wetland. Central Parks also offers an 18-hole Disc Golf Course, Sports Complex, playgrounds, Library, picnic areas, Equestrian Center,  and Dog Park. Fuel up at two dog-friendly lakeside restaurants: Kathy May's Lakeview Cafe (breakfast and lunch spot on the shore of Huntington Lake) and Park Bench Cafe (breakfast and lunch, mostly outdoor seating). 
Things to Do
Shipley Nature Center, A sprawling and lush oasis stretches across 18 acres, explore the 4,000 feet of well-maintained trails and several habitats, including oak woodlands, Torrey pines, meadows, Blackbird Pond, and a natural freshwater wetland with mature willows and sycamores. The center offers a serene escape for visitors where more than 200 bird species have been spotted. The center also holds an Interpretive center to learn about local wildlife and ecology, a perfect family-friendly outing. 
Huntington Central Library, A perfect place for an afternoon of reading and browsing. The structure is also home to a world-class children's library, a large genealogy collection, a gift shop, and theater. Ongoing education and entertainment programs are available for children and adults, along with a rotating art exhibit, are presented throughout the year. 
Dog Park, The Best Friend Dog Park sits on a 1.7-acre fenced area with shade trees and plenty of room for dogs to play. The dog park is separated into two sections: Big Dog Park consists of a larger portion of the property, while Small Dog Park was created for smaller dogs or larger dogs with handicaps. Each dog park has waste bag dispensers and trash cans, dog drinking stations with freshwater, canopied seating areas, and a variety of donated tennis balls and dog toys.
Equestrian Center, The Huntington Central Park Equestrian Center is situated on 25 acres of beautiful, sea-breezed land in Huntington Central Park. Home to nearly 400 horses, with multiple trainers and arenas, an annual horse show, and more than 150 acres of public trails, this is one of Southern California's premier equestrian facilities. The center also includes The Red Horse Barn which offers wedding and event space that is rustic, elegant, and romantic. At Horse Play Rentals are available, a 30-minute and 1-hour trail rides are available through the scenic park as well as summer camps, birthdays, clinics and fun outdoor events.
Adventure Playground, Get dirty and create memories, where kids can raft on a pond, navigate a rope bridge, go down a mudslide and build forts. Best suited for kids ages 5 to 12 years, Adventure Playground is open only during summer months. Children must wear closed-toe tennis shoes and be prepared to get dirty.
Disc Golf, This twist on the regular 18 holes of golf is fun for all ages! Round up your Frisbees and head towards Huntington Central Park where you can find the only disc course in all of Orange County! Beginning on a hilltop, the course takes players through fields and near Lake Huntington in Central Park. Get ready to walk up and down a few hills.
Sports Complex, The Huntington Central Sports Complex encompasses 45 acres next to Huntington Central Park. The Sports Complex contains eight softball fields overlaid with seven soccer fields. Additionally two open artificial-turf fields and one arena-turf field. There are batting cages, two concession stands, two playgrounds and restroom buildings. Dogs are allowed at the Sports Complex, however, they must be on a leash and hand-held by the owner. 
Events
The Annual Taste of Huntington Beach, this event features delectable tastes from 50 local restaurants and catering companies plus unlimited sips from the region's top wineries and breweries. There will be a silent auction and raffle, along with live entertainment by the Ramsey Brothers Band. All proceeds benefit the Children's Department of the HB Public Library. 
Cherry Blossom Festival, an annual spring celebration of Japanese and Japanese American culture. Each year the festival brings together a broad spectrum of performers and activities that span the traditional to the contemporary. Taiko drumming, minyo, classical dance, gagaku music, origami, ikebana are presented alongside cosplay contests, anime characters, electronic music, jazz, video game tournaments and beyond. Of course, the event is also all about tasting the best of Japanese food and drink vendors in the region at the Sakura Night Market. 
Concours d' Elegance, this two-day event features domestic, British, European and Asian, vintage to current automobiles and motorcycles, all on the beautiful lawns of Huntington Central Park. You can also look forward to live entertainment, Hot Wheels racing for the kids, food and unique vendors.
Revolutionary War Reenactment, the Huntington Beach Historical Society is proud to host this reenactment of the American Revolution in Huntington Beach Central Park, behind the library, on the site of our annual Civil War Days reenactment. Come experience the founding of our nation with some of the country's finest living history presenters. These events are absolutely free to the public. 
Places to Eat 
Kathy May's Lakeview Cafe, have a great meal inside the restaurant or outside on the patio while enjoying the beautiful surroundings of Lake Huntington in Central Park. Or take your meal to-go and enjoy a picnic in the park. The menu offers a variety of omelets, salads, sandwiches & wraps, burgers, pasta, soups, and many options for desserts.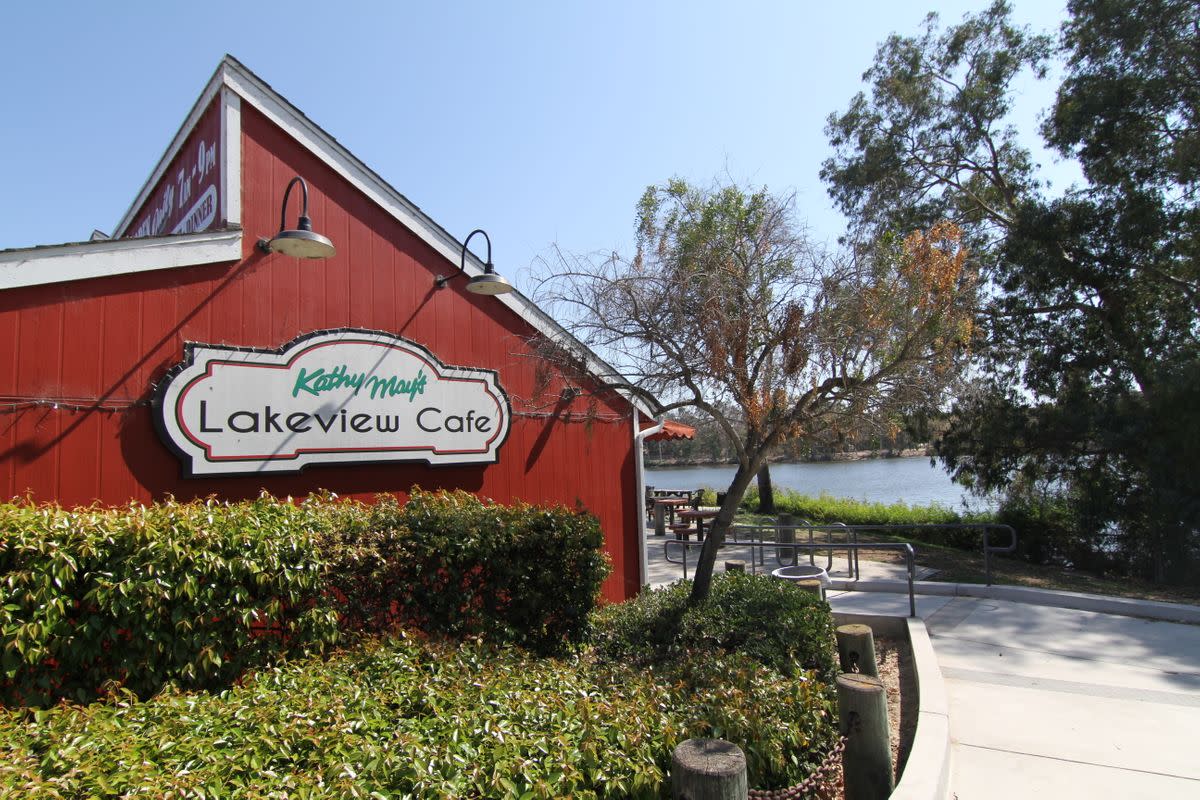 Park Bench Cafe, a hidden gem among the locals and dog owners. Being family-owned and operated, has a home-away-from-home feel. Dogs are not only pampered with the Dog Menu, which includes items such as Bow-Wow-Wow chicken and Rover Easy scrambled eggs but also given their own Doggie Dining Section. Nestled amongst the trees in the beautiful Huntington Beach Central Park, this eatery offers the most picturesque and serene setting to dine.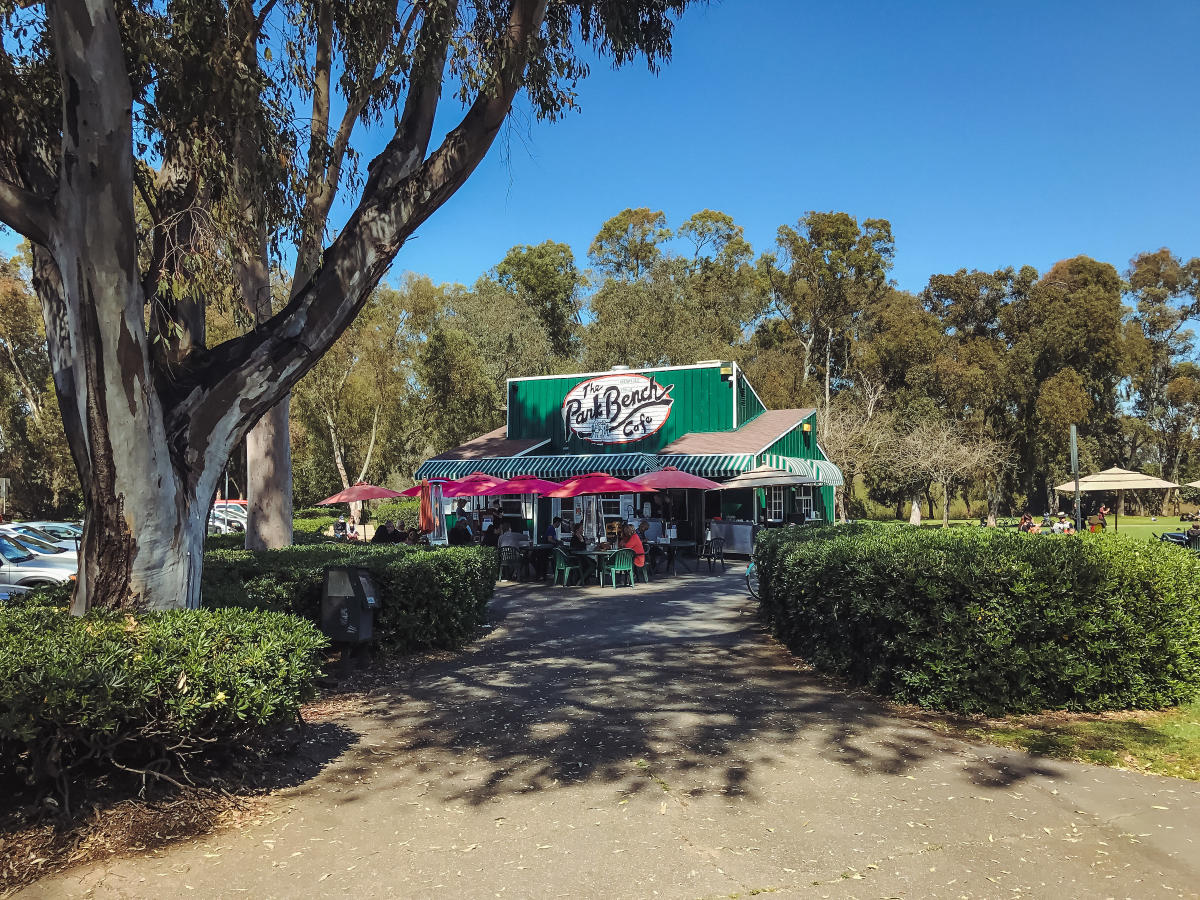 SURF CITY USA SURROUNDING AREA
Disneyland / Anaheim -

21 miles

John Wayne Airport (SNA) -

17 miles

Joshua Tree National Park -

129 miles

LA / Hollywood -

36 miles

Long Beach Airport (LGB) -

17 miles
Los Angeles Airport (LAX) -

36 miles

Palm Springs -

105 miles

San Diego -

93 miles

South Coast Plaza -

8 miles
Disneyland -

21 miles

John Wayne Airport (SNA) -

17 miles

LA / Hollywood -

36 miles

Long Beach Airport (LGB) -

17 miles

Los Angeles Airport (LAX) -

36 miles

South Coast Plaza -

8 miles
SURF CITY USA Neighborhoods
With 10 miles of uninterrupted beaches Huntington Beach blends surfing's relaxed spirit with a contemporary style which creates an ocean side destination like nowhere else on the California coast.
Learn more
SURF CITY USA NEIGHBORHOODS