Country Club Wedding Venues in Huntington Beach
Tie the knot overlooking emerald grounds

Huntington Club
Located just minutes from the Huntington Beach Pier, The Huntington Club features both indoor and outdoor options, elevated food options, gorgeous lake views, and much more, making it the perfect setting for your guests.
Total Square Footage: 15,000
AV Available: Yes
Ballroom Height: 11.5 ft.
Can Blackout Date: Yes
Maximum Capacity: 600
Prefunction Space: Yes
Valet: Yes
Special Event Packages: Yes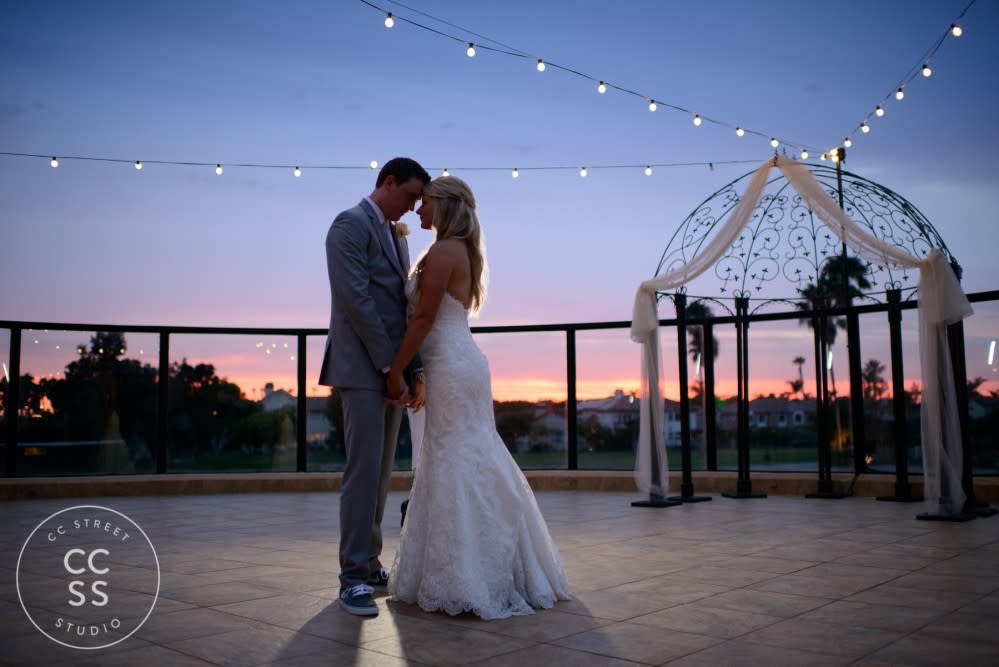 Keep up on Surf City USA news. Featuring updates about local events, restaurants, businesses and special hotel promotions, the Surf City USA e-newsletter is the best way to stay in-the-know on the latest and greatest in Huntington Beach.
Meadowlark Golf Club
Whether you're dreaming of tying the knot on the No. 2 green, on an outdoor terrace overlooking the emerald grounds, or in a beautifully appointed ballroom, Meadowlark Golf Club offers all of the above and more—including a golf cart for the bride and groom. They are truly a one-stop-shop for your every wedding need.
Ceremony on the Green (For up to 300 Guests)

Seating out on the No. 2 green
Lovely setting nestled between the putting green, pond and sand dunes
White padded garden chairs
White lattice arch or birch wood arch
Infused water station (cucumber, mint or lime)
Scheduled rehearsal date
One golf cart for photographer, bride and groom
Chauffeur for the bride to the aisle
Bridal changing room

Terrace Ceremony (For up to 100 Guests)

Outdoor terrace seating overlooking the golf course
White padded garden chairs
White wedding arch
Infused water station (cucumber, mint or lime)
Aisle runner
Scheduled rehearsal date
One golf cart for photographer, bride and groom