Visit Huntington Beach Staff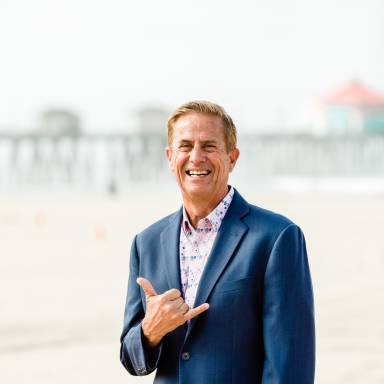 Kelly Miller, CDME
President & CEO
Kelly is the VHB team leader, responsible for strategic destination management and vision setting. He is a true tourism industry advocate and Surf City USA champion!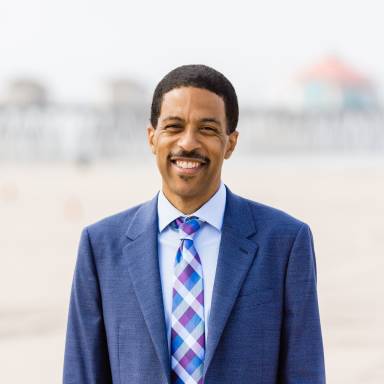 Omark A. Holmes, MBA
Chief Marketing Officer
Omark guides VHB's overall marketing strategy, ensuring coordination and harmony between departments.
Nicole Llido, IOM
Vice President of Administration and Community Engagement
Nicole reboots office computers to fix them and oversees office operations and the Visitor & Partner Services department. She's often seen out and about in the community, supporting events and assisting our industry partners.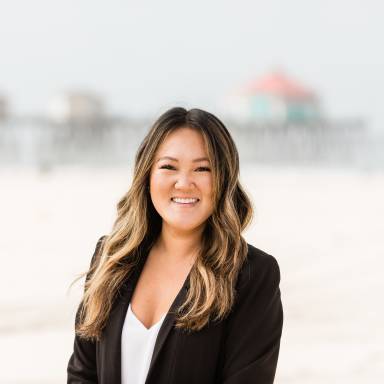 Jennifer Tong
Vice President of Public Relations and Communications
Jennifer leads all public relations and communications efforts, encompassing media relations, strategic communications, campaign development, and more.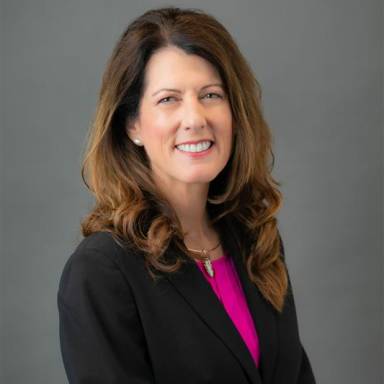 Susan Valen
Director of Sales
Susan leads the sales department at Visit Huntington Beach. She is an Orange County native and enjoys spending time outdoors horseback riding, beach time with her dog Lillie, golfing, hiking, and yoga. She supports the Surfrider Foundation; Red Bucket Equine Rescue and is an equestrian volunteer for the L.A. County Sheriffs Equestrian Posse.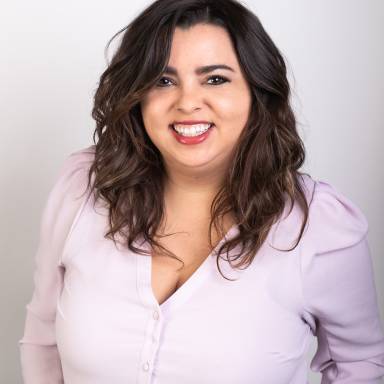 Sophia Valdivia
Senior Manager of Business Development
Sophia is the film fairy-godmother who also sells Huntington Beach to VHB's top-tier international travel trade markets.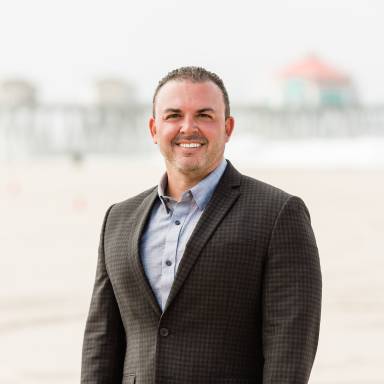 John Todora
Sales Executive
John, a.k.a. JT, brings his love of cars and group meetings to Huntington Beach.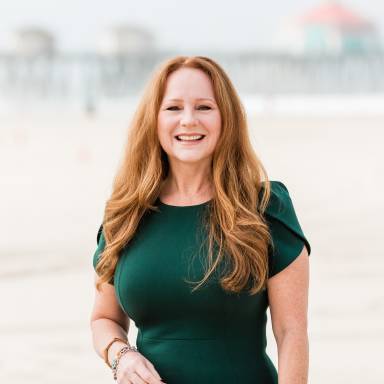 Kimberly Dunnegan
Sales Executive
Kimberly loves all things California! To welcome groups to the quintessential Southern California destination of Huntington Beach, Surf City USA makes the dream a reality!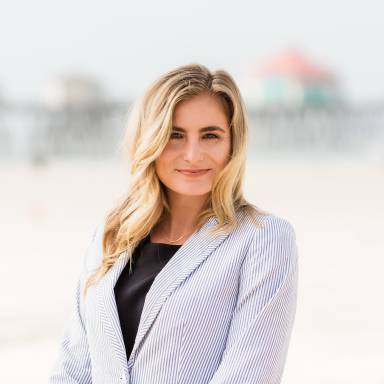 Brittany Tesmer
Digital Marketing Manager
Brittany manages Surf City USA's digital channels, strategy, campaign structure, and more.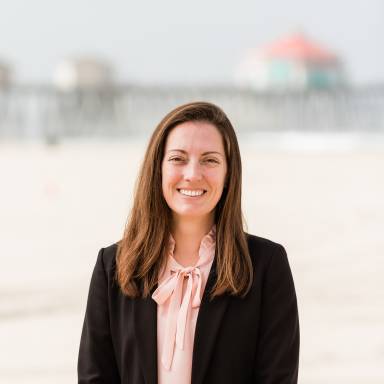 Heather Saez
Tourism and Partner Services Manager
Heather oversees Visitor & Partner Services, including the Visitor Experience Specialists team that works at the VHB Welcome Center and Visitor Information Kiosk. She also provides support for Sophia Valdivia in Business Development.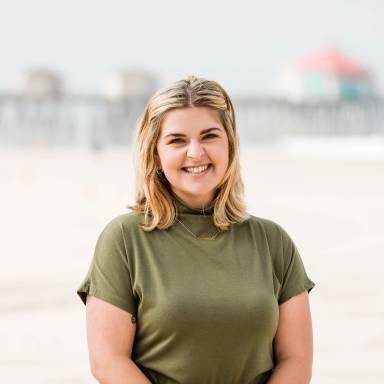 Hannah Sutton
Marketing Coordinator
Hannah coordinates filming in Huntington Beach and assists in the development of media relations, strategic communications, campaign development, and more.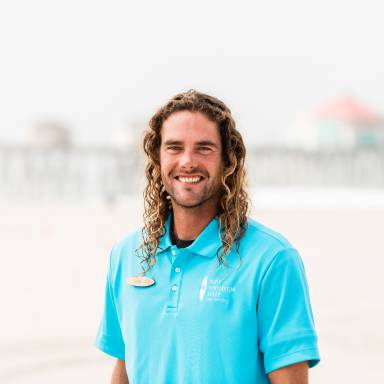 Kevin Keller
Visitor Experience Specialist
Born and raised in Huntington Beach, Kevin has nearly 10 years of experience working with VHB. Many of those years were spent operating the Visitor Information Kiosk at the Pier, and you still might find him there. During his free time you'll probably find him catchin' a wave or fishing.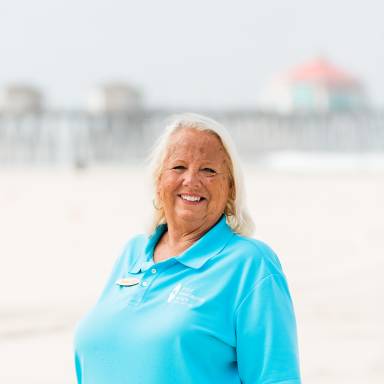 Denice Yeager
Visitor Experience Specialist
Denice brings her love of helping people to everything she does. You might find her doing crafts with the kids at special events, giving recommendations at the Visitor Information Kiosk, or grabbing her morning coffee from Starbucks.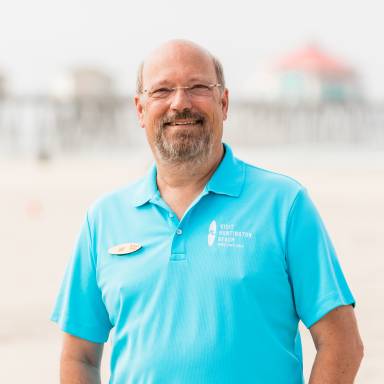 Jeff Campana
Visitor Experience Specialist
Jeff is retired from the auto industry but chooses to keep himself active in various community organizations as well as working part time with VHB. He enjoys learning about HB's history, and you'll probably meet him if you attend a guided walking tour with us.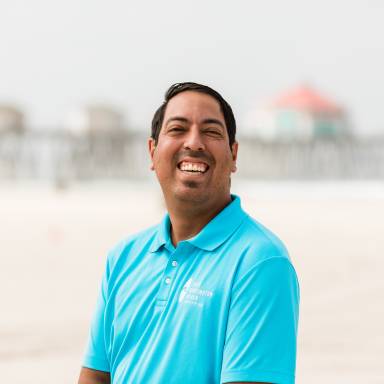 Jerry Fuentes
Visitor Experience Specialist
Jerry brings years of experience working with non-profits as the newest team member in the Visitor Services Department. A true foodie, ask him about his favorite HB restaurants (since he's probably tried most of them).