Back To Previous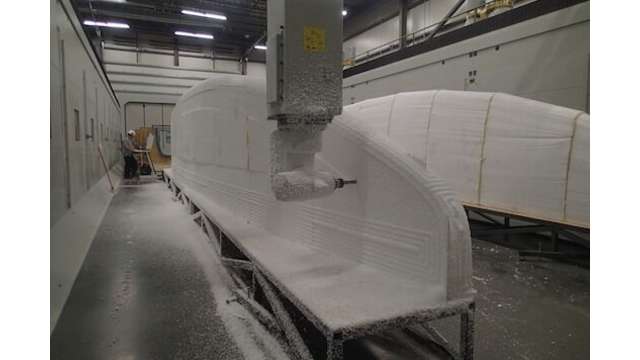 Big Board Shaping
The Big Board was shaped in Rhode Island at engineering firm, mouldCAM, where the styrofoam core was constructed in the same fashion as a normal sized surfboard, using two halves.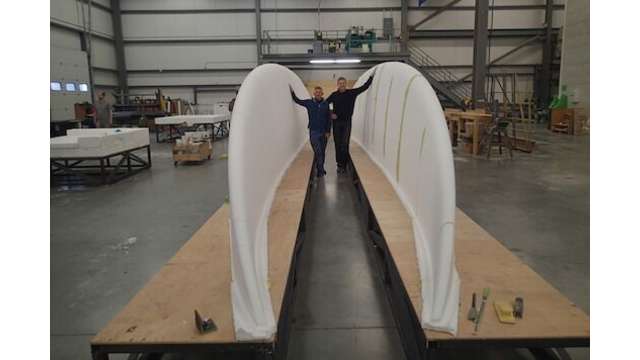 Big Board at mouldCAM
The Big Board foam pieces at mouldCAM in Rhode Island, waiting for a ride to Huntington Beach.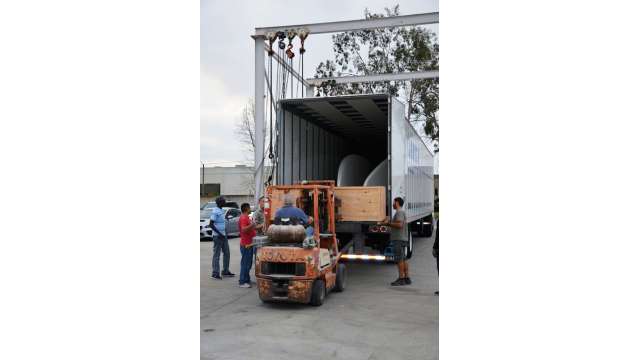 Big Board on the Road
The Big Board rode across the country in a semi-truck, arriving at Westerly Marine in Santa Ana on April 20.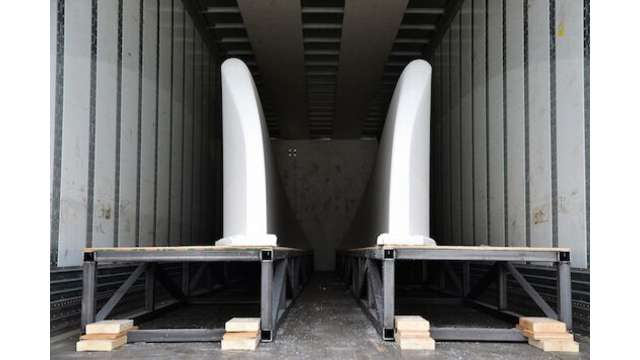 Big Board Arrival
The Big Board arrived at Westerly in two pieces.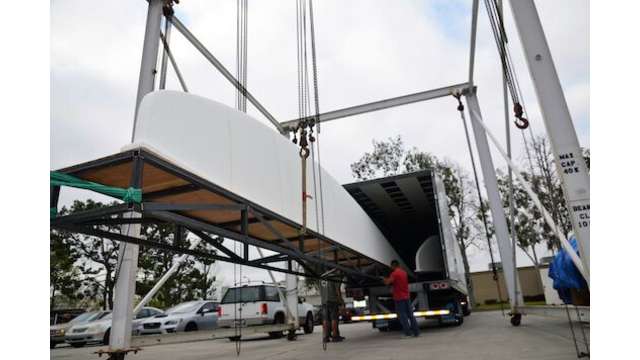 Big Board Housing
Westerly Marine, one of Orange County's last remaining shipyards, is one of the few places that could house and build a 42 foot long surfboard.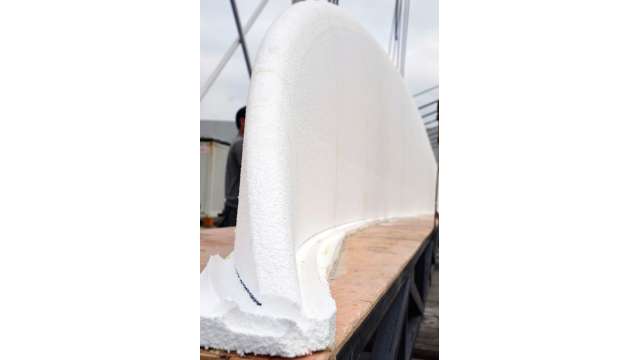 Big Board Shaping 2
Did you know? Surfboards were made of wood until the 1950's when shapers began producing fiberglass boards with foam cores.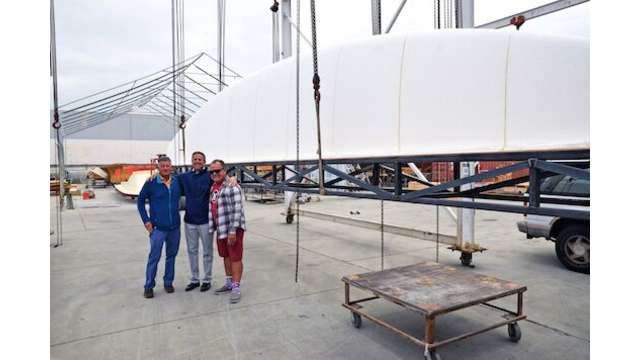 Big Board Team
A few members of the Big Board team, Bob Steel, Project Manager, Kelly Miller of Visit Huntington Beach, and PT Townend, the First World Surfing Champion.