Back To Previous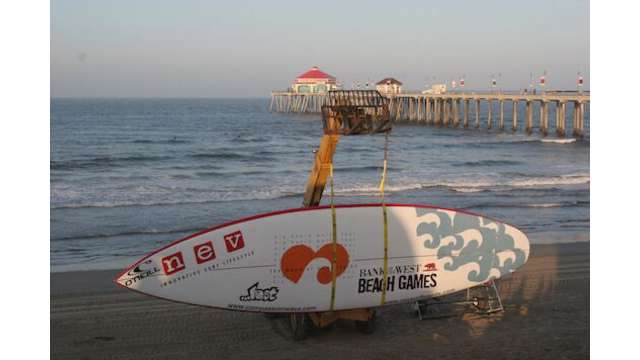 Previous Board
The original world record setting board was 39' 4'' long, 9' 10'' wide, and 11.8'' thick. The board was designed by Australian shaper Nev Hyman and took four shapers and 60 days to build.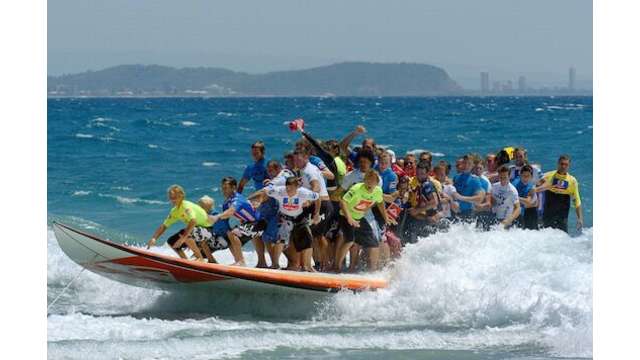 Most People Riding a Surfboard
The "Most People Riding a Surfboard" record was first set in 2005 in Snapper Rocks Australia.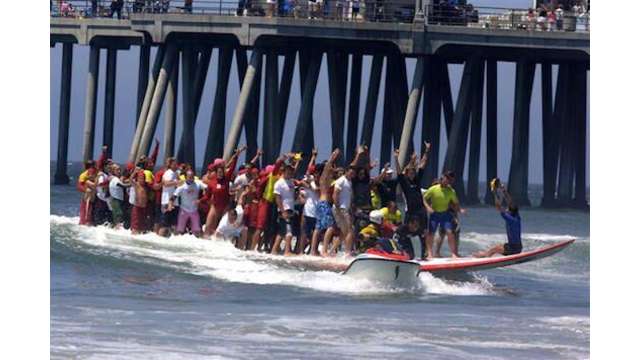 Big Board Previous Attempt
Huntington Beach broke Snapper Rock's record during the US Open of Surfing festivities with 60 people in July of 2005 with the same surfboard; however, the event was not registered with Guinness beforehand, making the record unofficial.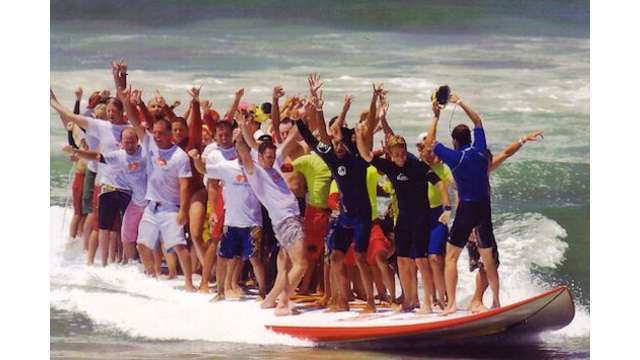 Guinness World Record Rules
Guinness World Records states that all participants must be standing on the surfboard and riding a wave unassisted for a period of at least 10 seconds.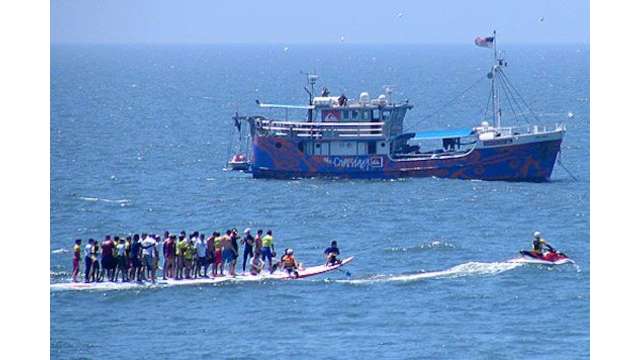 Previous Big Board Attempt
The Surfboard can be towed with all participants standing on it until it has gained enough momentum. The 10 seconds will start when the board is released and traveling unassisted.