Vans BMX Riders
Catch some thrills watching extreme Vans BMX riders perform tricks and take over the street of 5th & PCH. 8 Vans BMX riders will put on a performance March 6th 2018 from 5:45 PM - 6:45 PM at 5th & PCH. The event is family friendly and free to attend.
Location
The Vans BMX Riders event will be located in front of the Shorebreak Kimpton Hotel on 5th & PCH. 
Parking
Enter off of 6th street for self parking or valet your car in front of Shorebreak on 5th.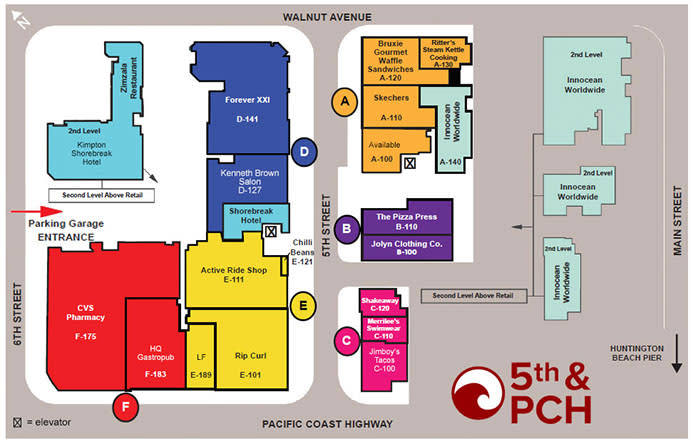 8 Vans BMX riders include: 
Cory (Nasty) Nastazio (Radio Show Host @Skee247.com)
World-renowned dirt jumper Cory Nastazio is known for hucking some of the wildest moves in the history of the sport over jumps almost as big as his personality. With constant energy, the Nasty Dog is the life of the party, on-or-off the bike, and almost as much fun to witness in either scenario. Considered a well-decorated veteran of BMX, Cory is still pushing the boundaries of dirt jumping. 
Dakota Roche (4th Place 2017 X-Games BMX Street)
A HB local turned street riding legend, Dak is the modern face of BMX winning a NORA Cup for Street Rider of the Year, as well as throwing down some of the most compelling video parts to date. From magazine covers, and network TV, to back alleys and city streets, Dakota Roche is one of the most respected riders in the game.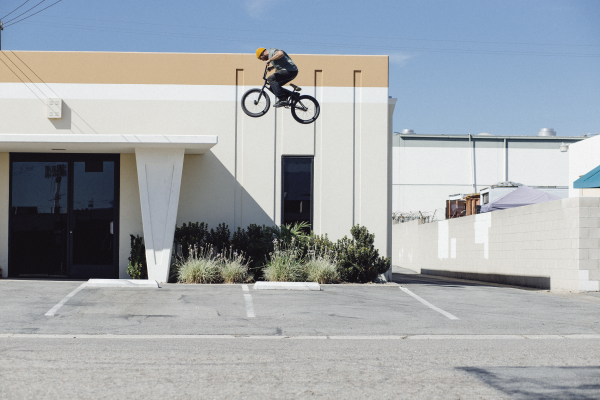 Larry Edgar (2017 Vans BMX Pro Cup World Champion)
Born and bred in the Golden State, Californian Larry Edgar's powerful riding dominated the contest scene in 2017. Proving that he favors no particular discipline, Edgar's colossal airs and smooth style have been exhibited in countless competitions and video projects, earning him the 2017 NORA Cup Reader's Choice Rider of the Year. Composed like a true ATV, Edgar is known as one of the most diverse BMX riders to date.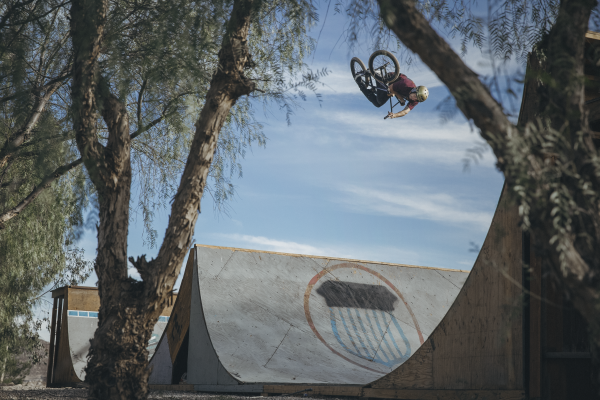 Mike Clark (2nd Place 2015 X-Games BMX Dirt)
Mike Clark, also known as "Hucker" is THE California kid, one part beach-bum, one part BMX Bandit, this dude is always having a laugh. Voted NORA Cup Dirt Rider of the Year twice, Mike is also right at home on big transitions, vert ramps and backyard set-ups. Look for Hucker standing on his handlebars cruising by a pier near you.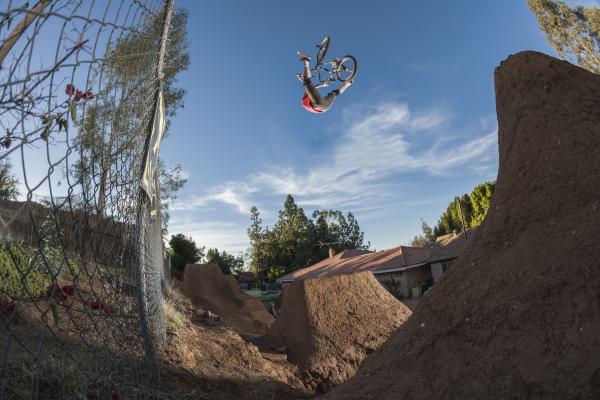 Kevin Peraza (1st Place 2017 X-Games BMX Park)
Born and raised in Tucson, Arizona, X Games Dirt Gold medalist Kevin Peraza is a rare hybrid of street, dirt and ramp riding wrapped up in one giant smile on wheels. One of the young rising pro's on the circuit, Kevin has played tourist worldwide, while traveling the to the far reaches of earth in search of the elusive hand rail, dirt jump, transition or even a curb-cut to blast. His riding style, and skill is only matched by his attitude, which is always on point. Kevin Peraza is a real life Vans BMX action figure.
Kris Fox (Invite to 2015 X-Games BMX Park)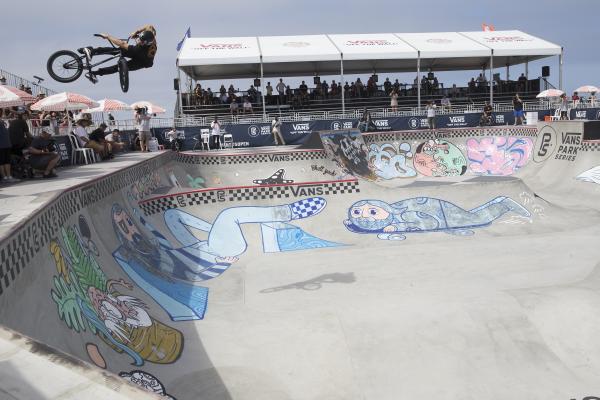 Bo Wade (9th FISE World Series 2017 BMX – Flatland)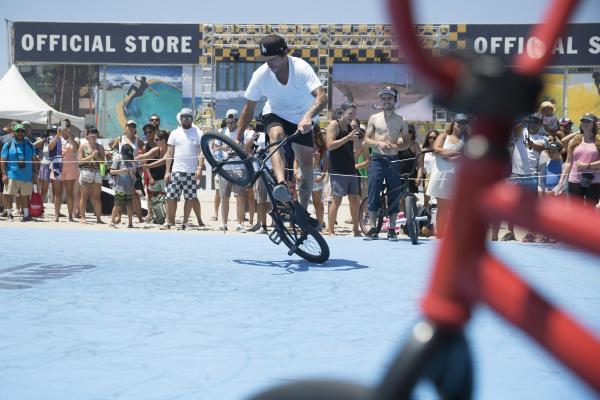 Pat Casey (4th Place 2016 X-Games BMX Dirt)
Whether it's big transitions at the park or the dirt jumps, Pat Casey is consistently one to keep an eye on. When not competing globally, Pat can be found at home with his family in Riverside, CA playing with his kids or sessioning his dream yard of ramps and dirt jumps where he has developed a style all his own. Crazy trick combos, smooth, consistent and just plain rad. Pat's innovative riding is a crowd favorite, giving him consistent top finishes at the gnarliest events.