Taste of Huntington Beach
April 29, 2019
The Annual Taste of Huntington Beach is from 12 PM - 4PM (Exclusive VIP Reception from 11 AM to 12 PM) at HB Sports Complex with the proceeds benefiting the Children's Department of the HB Public Library. It is opened to people 3 years of age and up with discounted designated driver tickets. The event features delectable tastes from 50 local restaurants and catering companies plus unlimited sips from the region's top wineries and breweries. There will be a silent auction and raffle, along with live entertainment by the Ramsey Brothers Band and celerity guest Chef Bruno Serato.
Location 
The Taste of Huntington Beach will be located at HB Sports Complex. Parking is free. There is an option to valet for $5. 
Restaurants 
Duke's, Bruxie, Slater's 50/50, Red Table, Old World Restaurant and more will serve up delectable samples. Click here if you are a restaurant that wants to be a partner in the Taste of HB. 
Beverage
Wineries, breweries and non-alcoholic beverages will be severed at the event. Click here if you are a beverage company that wants to be a partner in the Taste of HB.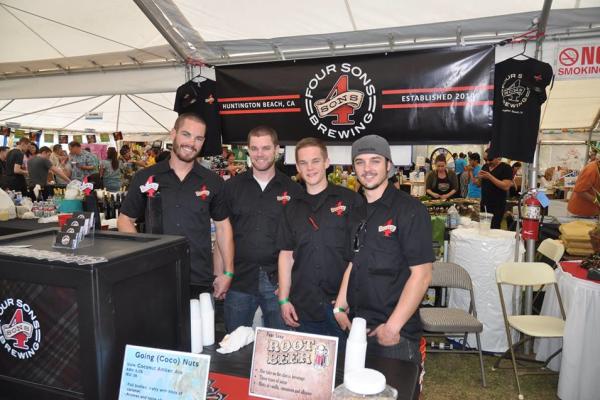 Live Entertainment 
There will be live entertainment at the event by the Ramsey Brothers Band. 
Celebrity Guest 
Chef Bruno Serato, CNN Hero, Philanthropist and author will be at the event. 
Taste of Huntington Beach 2018 - Chef Bruno from marcie taylor on Vimeo.
Silent Auction 
The silent auction at the Taste of HB features decorative baskets filled with goods and services from businesses throughout Orange County. Stop by and bid on some great deals including tickets to sporting events, theme parks, racetracks, comedy clubs, museums and zoos, gift cards to restaurant and retail stores, portrait packages and so much more. All proceeds go to the Children's Department of the HB Public Library.
Ticketing
- General Admission Ticket $70
- VIP Admission Ticket $90
- Designated Driver General Admission Ticket $60
- Designated Driver VIP Admission Ticket $80
Buy your tickets here.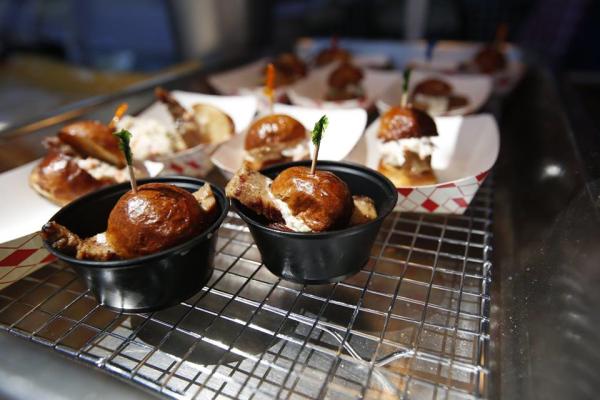 Social Media
Share your experience at The Taste of Huntington Beach by tagging #SurfCityUSA and #TasteOfHB. 
Frequently Asked Questions
Is there a dress code? There is no dress code, but the Taste is on a grassy field and comfortable shoes are recommended, but it's also a great opportunity to dress fashionably and look your best.
Do you need volunteers for the Taste? YES! You can contact Dan@TasteHB.com to help coordinate, market and set up ore work the day of  the event.
 Is the Taste handicap accessible? Yes – the Taste is on a flat, grassy field suitable for wheelchairs and electric scooters – although the ground can be a little bumpy. The Taste has accessible restrooms, and we offer free valet parking and early entry into the main tent for a person and companion with proof of disability if they make arrangements prior to the event. Contact info@TasteHB.com for more details.
Any other pertinent info I should know about?  Seating at tables outdoors is limited but you are encouraged to bring blankets and stadium chairs. Backpacks and purses are subject to search. You can park in the Sports Complex and the Library parking lots for free that day. Valet parking is available for $5 the day of the Taste; valet parking is free for VIP ticket holders. No new admissions to the Taste after 3:00 PM
Information sourced from Taste of HB website.
Upcoming Huntington Beach Events