Kowabunga Van Klan of Huntington Beach Car Show
Cancelled 
See 110 vintage Volkswagen Buses on the Huntington Beach Pier for the first time. Walk the iconic pier while immersing yourself in the Surf City USA culture. This will be a fun day at the Huntington City Beach checking out some great vintage rides. The Vintage Volkswagen Bus Show is free to the public. After the show, grab a bite to eat at restaurants like Duke's, Sandy's, Fred's Mexican Cafe that are right by the Huntington Beach Pier. 
Event Details
Parking 
BEACH PARKING
Municipal Parking Lot
Location: South of the Huntington Beach Pier, on the side of Pacific Coast Highway adjacent to the beach.
(Enter at First Street, Huntington Street, and Beach Boulevard.)
Day rate: $15
Annual Beach Parking Pass: $150
Annual Senior Citizen Parking Pass: $75
More information on annual beach parking passes here.
Pier Plaza Parking Lot
Location: Lots on both sides of the Huntington Beach Pier.
May - Sept.: $1.75 per hour
Oct. - April: $1.50 per hour
Daily max: $15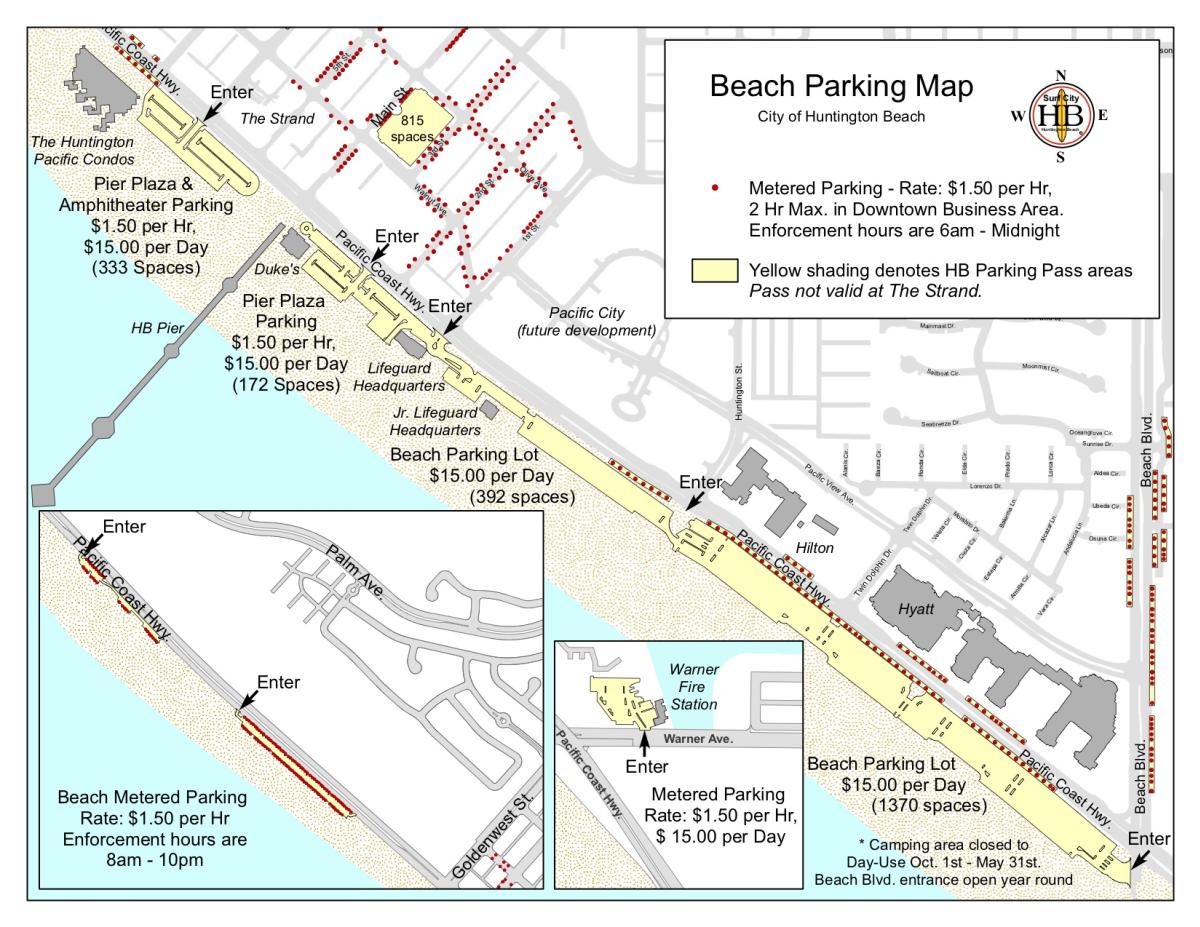 DOWNTOWN PARKING GARAGES
Strand Structure 
Location:
155 5th St.
Huntington Beach, CA 92648
Sept. 15 - May 15

$2 per hour for first 2 hours, $2 for every 20 min. after
$18 daily max

May 16 - Sept. 14

$2 per hour for first 2 hours, $3 for every 20 min. after
$20 daily max
Main Promenade Structure 
Location:
200 Main St.
Huntington Beach, CA 92648
FREE first 30 minutes
$1 per hour for first 2 hours, $1 for every 20 min. after
Memorial Day - Labor Day: $17 daily max
Non-peak season: $15 daily max
Evening rate (after 9 p.m.): $5
​Metered Parking
Location: 5th Street, Main Street, 1st-3rd Street 
Price: $1.50 per hour (2 hours max)