Vissla ISA World Junior Surfing Championship
October 27 - November 4
Watch Live Stream
The VISSLA ISA World Junior Surfing Championship is the largest junior Surfing competition in the world, with the 2017 edition in Hyuga, Japan hosting 306 surfers from a record-breaking 41 nations across all continents of the globe. Previous editions of the event were held in Azores, Portugal (2016), Oceanside, California, USA, (2015) and Salinas, Ecuador (2014).
In Huntington Beach, this event will make history as the first edition to feature gender equality, offering equal slots for boys and girls on each team. Each country will be able to field up to three boys and three girls in U-16 and U-18 Divisions – a maximum of twelve athletes per team – highlighting the ISA's dedication to promoting gender equality across all disciplines of Surfing. Watch future Olympians surf the waters of Surf City USA and be a part of the opening ceremony, event and awards, volunteer and watch it live. 
Countries competing
Record amount of countries and girls competing. 
Argentina, Australia, Barbados, Belgium, Brazil, Canada, Channel Islands, Chile, China, Chinese Taipei, Colombia, Costa Rica, Ecuador, England, Fiji, France, Germany, Guam, Guatemala, Hawaii, Israel, Italy, Japan, Mexico, Morocco, New Zealand, Nicaragua, Norway, Panama, Peru, Poland, Portugal, Puerto Rico, Russia, Samoa,, South Africa, Spain, Sweden, Switzerland, Tahiti, United States of America, Uruguay, Venezuela, Wales 
U18 Boys: 114
U18 Girls: 87
U16 Boys: 103
U16 Girls: 88
Event Schedule 
Saturday, October 27 
Parade of Nations and Open Ceremony: 10 AM -12:30 PM

Main Street, Huntington Beach

Performances by Huntington Beach School Oiler Band and Color Guard and Huntington Beach High School Surf City Singer

Competition Starts at 3 PM

Location: Huntington Beach Pier south side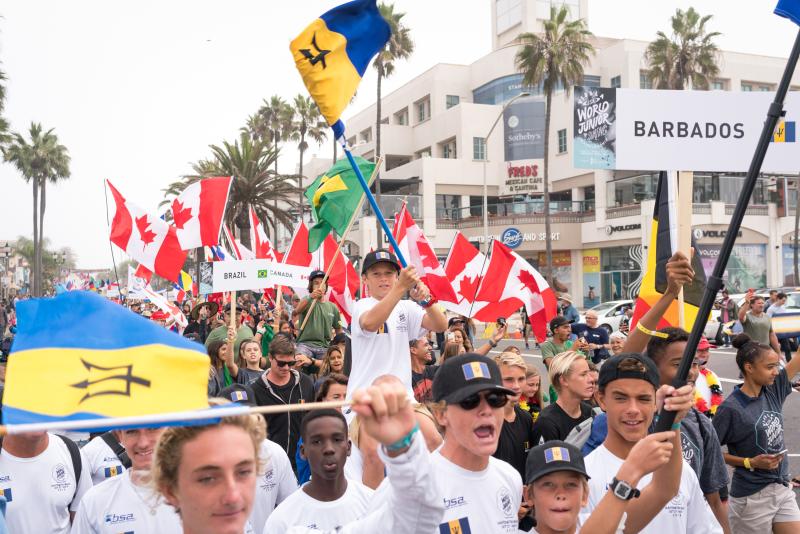 October 28 - November 4
Surfing competition from 7:30 AM  - 5:00 PM
November 4
After closing of competition there will be a closing ceremony in Pier Plaza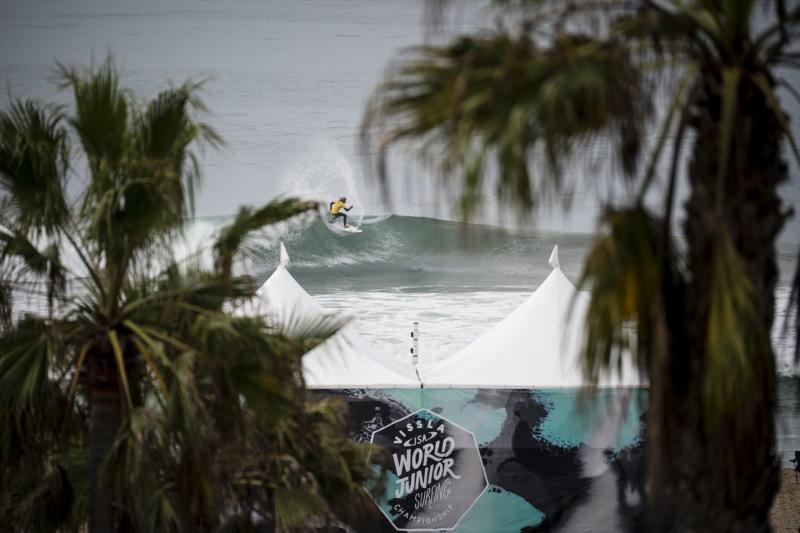 Location
The event will be located on the south side of the Huntington Beach Pier. There will be an expo on the sand. The opening ceremony location's will be at Pier Plaza, right in front of the Huntington Beach Pier. The parade will be on Main Street.
Why is this surfing event significant? 
Featuring the world's best junior surfers, the event will serve as a precursor and a significant step in the road of Olympic hopefuls towards representing their nations when Surfing makes its Olympic debut at Tokyo 2020. The ISA World Juniors has historically proven to be an indicator of which surfers will go on to become the future stars of the sport. 
Volunteers
From helping stuff bags to being part of the opening ceremonies and parade to lending a hand at the competition site during the nine days of the Championship, there are may ways you can help. Sign up and become a volunteer at https://www.usasurfing.org/volunteer.html and find a variety of opportunities listed, as well as task descriptions that spell out what is expected. Simply sign up and we will be touch. Plus, volunteers will receive a t-shirt, hat, and other surprises!