Huntington Harbour Boat Parade
December 14-15, 2019
5:15 PM Sharp
Parade Route 
The parade route around the Huntington Harbour. The line up starts at 4:30 PM and the parade starts at 5:15 PM sharp.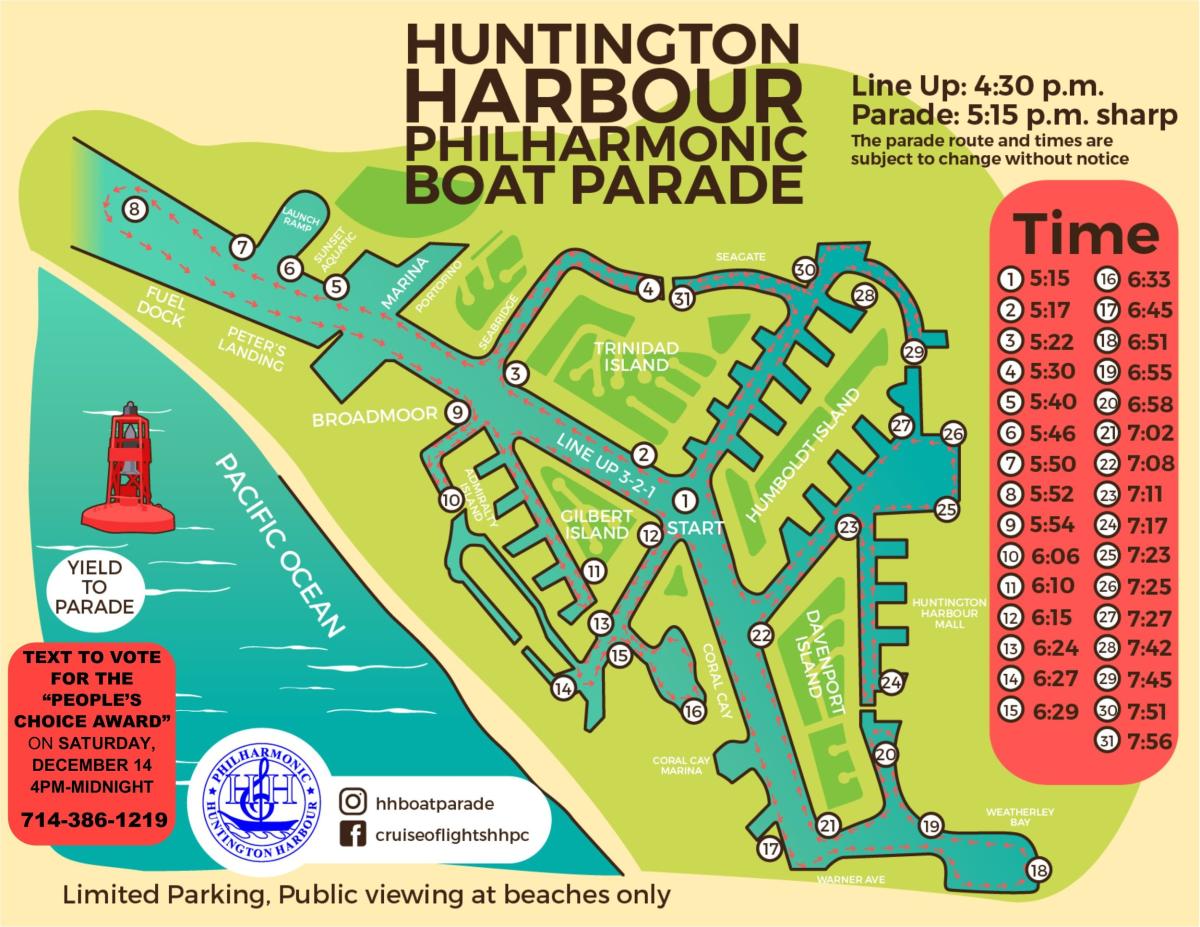 Public Viewing Areas
Public Viewing areas are only at beaches in the Huntington Harbour - parking is extremely limited.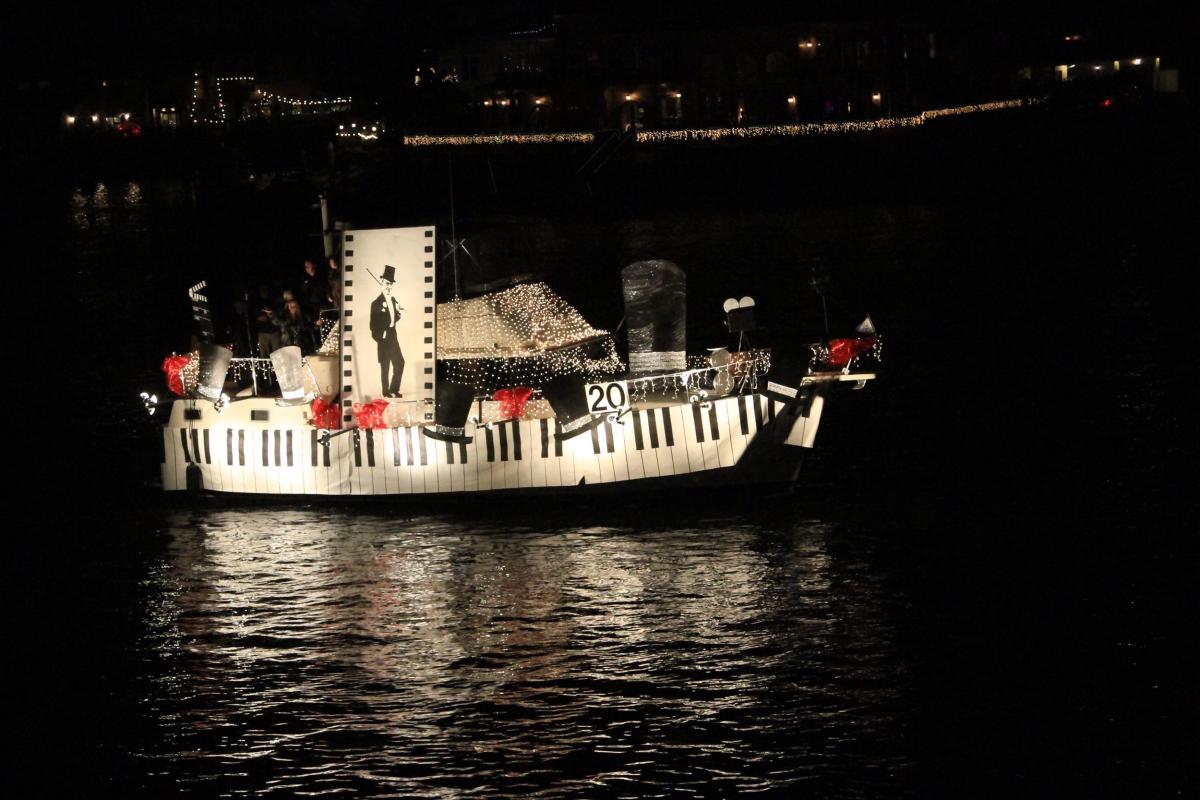 About the Huntington Harbour Philharmonic Committee 
The Huntington Harbour Philharmonic Committee is one of 22 committees supporting the PHILHARMONIC SOCIETY OF ORANGE COUNTY, the county's oldest non-profit music organization. For over 55 years we have joined them in their mission to foster, promote and increase the knowledge and appreciation of the arts through the presentation of performances by musical artists of national and international stature and the development and implementation of a wide variety of music education outreach programs.
More than a quarter of a million Orange County students, from kindergarten through high school, participate yearly in the Youth Programs provided by The Committees of the Philharmonic Society. The volunteers of The Committees create, provide and fund an extensive array of programs. Over 1,500 presentations are offered by professional musicians and trained docents at no charge to all public and private schools in the county.
There are six groups in the Huntington Harbour Philharmonic Committee: Admiralty, Islander, Marina-Windjammer, Sandpiper, Seal Beach and Trinidad. Each member volunteers time with the Youth Programs and with fundraising. The reward is seeing our young people light up to the sights and sounds of music. Interested in joining one of our groups? Please call (714) 840-7542 for more information.
Our main funding project is the annual December Cruise of Lights®. For this year's holiday celebration, we are encouraging all our Harbour neighbors to decorate their homes and participate in the decorating contests so that we can carry on the spirit of the Cruise of Lights®. Thank you for your continued support for our music education programs.
Be Social 
Tag @SurfCityUSA in your social media posts to get featured.