Hyatt Regency Huntington Beach Resort & Spa Clean and Safe Procedures 
Hyatt Regency Huntington Beach Resort & Spa's Global Care & Cleanliness Commitment focuses on the safety and wellbeing of their colleagues and guests and builds on existing rigorous safety and cleanliness protocols. The commitment includes an international cleanliness and training accreditation process, a trained Hygiene & Wellbeing Leader or team at all locations, and a cross-functional panel of trusted medical and industry advisors. Visit Global Care & Cleanliness Commitment to learn more about enhanced safety and cleanliness measures you may see at Hyatt hotels worldwide.
IMPORTANT FACE MASK & COVERING REQUIREMENT: Following medical expert guidance to help reduce the spread of COVID-19, face masks or coverings are required in hotel indoor public areas and when moving around in outdoor areas at all Hyatt hotels globally, with some exceptions, based on local laws or guidance. For specific requirements, please contact the hotel directly or visit the hotel website.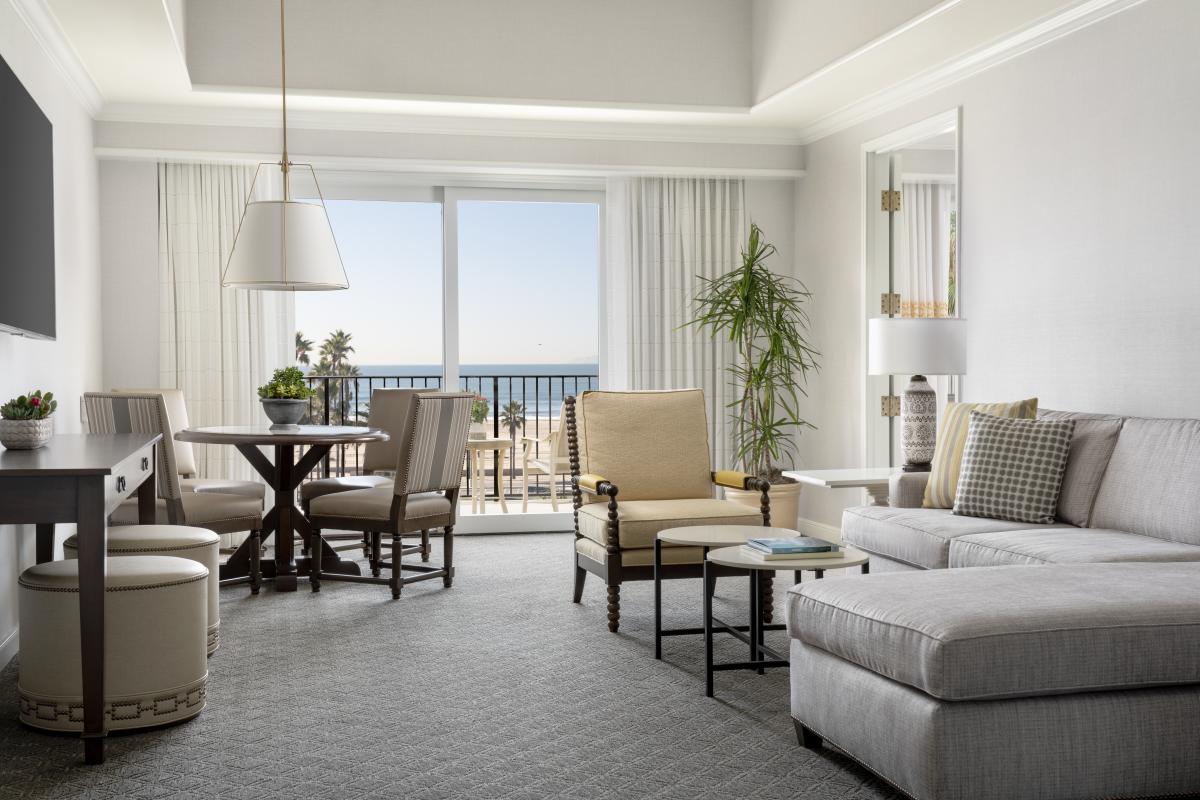 Arrival & Check in
Contactless arrival and departure available through World of Hyatt mobile app.
Remote and touchless guestroom key provided through the app on mobile device.
For In-person check in and check out, the following considerations have been implemented:
Front desk safety shields are in place
All colleagues wear face coverings
Hand sanitizer stations are placed in prominent areas throughout the resort
Increased disinfecting of Hyatt's high-touch surfaces
Social distancing is required in all public areas and meeting space
Signage throughout the resort to support face masks and social distancing guidelines
Guestrooms
To minimize contact and human exposure, housekeeping services will not be provided for guests staying less than 3 nights
Rooms will be supplied with extra amenities
Contactless delivery will be provided for all guests requests
Housekeeping colleagues are utilizing proper personal protection equipment to include face masks and disposable gloves
Disposable gloves will be changed, hands washed and new gloves worn after completing service of each room
Hyatt's team will provide enhanced cleaning and sanitation of surfaces in guestrooms including door handles, remote control unites, cords for shades, television, guest room telephone and bathroom counters, tube, and toilets
Event Experience
Sanitation of Event Space
Frequent sanitation of high touch items including tables, chairs, door knobs, and handles
All tablecloths are linen replaced daily
Linen-less tables disinfected daily
Guests encouraged to stay in the same seat if possible
Podiums, speaker tables, and audio visual equipment sanitized between sessions
Hand sanitizing stations places based on attendee flow in high traffic areas
Groups will be asked to removed all materials overnight to ensure event space can be thoroughly cleaned
Food & Beverage Service
All Food & Beverage will be individually plated or served by chef or server attended station, with safety shield and proper personal protection equipment of face mask and gloves
Individually packaged Food & Beverage available in event menus
Rolled silverware provided for all food stations and plated events
Individual use condiments and disposable (one time use) cups
Sealed beverage dispensers, no pitchers
Social distancing signage in food service areas