Just five miles from the Huntington Beach Pier sprawls Huntington Beach Central Park, a lush 350-acre oasis lauded as the largest city-owned park in Orange County. Spending the day exploring the meandering trails and attractions is a must, and here's how to do it.
The park is split into Central Park West and Central Park East, and you can hit one in the morning, and one in the afternoon. Do take time to stroll along the paved paths—great for leisurely bike rides and dotted with exercise stations—and dirt trails to soak up every bit of nature, from open fields, trees, flowers, and birds, to two lakes, butterfly haven, and a whole slew of amenities, including playgrounds and picnic areas.
Central Park East
Park along Goldenwest, Gothard, Slater, or Talbert.
Stop by the Huntington Beach Central Library, located near Talbert and Goldenwest, and admire the outdoor spiral ramp and fountain. Then, head inside to visit the collections and Windows Art Gallery featuring work by local artists. Don't miss the Children's Library, the biggest of its kind west of the Mississippi. Check the library website before you go for special events, like story times for the kids and shows put on by the Huntington Beach Playhouse at the 319-seat state-of-the-art Library Theater.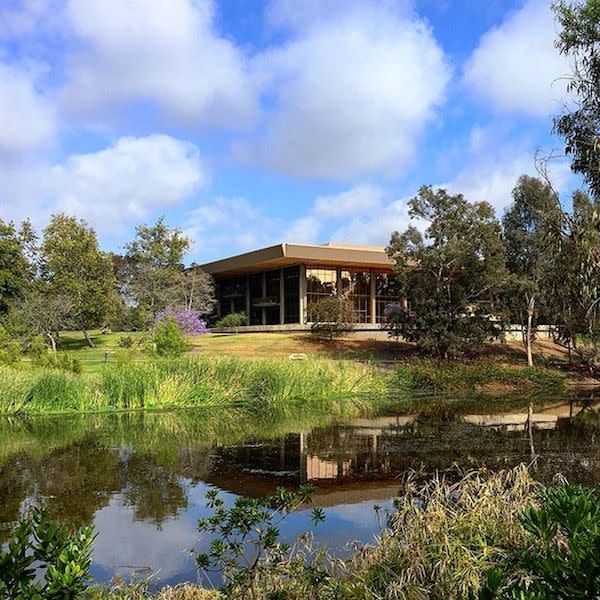 Or put on your own show at the Central Park Amphitheater or Bandstand, both near the library—with the city's permission, of course.
A "Secret Garden" filled with busy bees, trees, succulents, and a new Butterfly Garden is located behind the library and marked by signage. As you saunter, you might come across a Huntington Beach Tree Society volunteer lovingly restoring the garden. Do stop and say hello.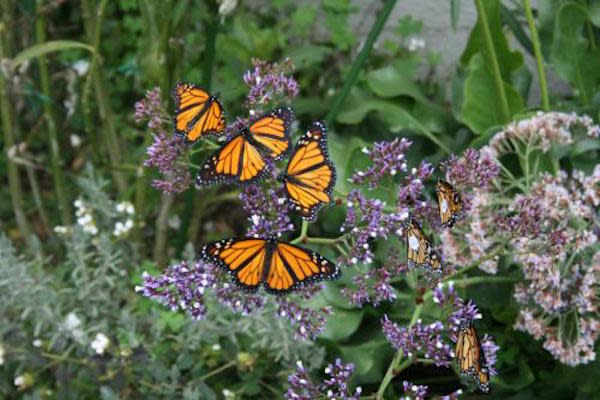 Kids in tow? Head over to the Huntington Beach Central Park Sports Complex, also located near Talbert and Goldenwest, and suit up for 45 acres of softball, soccer, and turf fields; batting cages; and playgrounds.
Best visited as your last stop of the day, the Adventure Playground sits up the hill from the library and is open during from late June through late August. A perfect spot for kids ages 5-12 (but open to all ages), the area features a small rafting pond, mudslide area, rope-climbing, and fort-building. Also known as "Mud Park," the playground promises to return your kids—and possibly you—wet and muddy. Bring $3 in cash per kid for entry (free for adults 16 years of age and older), closed-toe shoes, a change of clothes and shoes, and a bag to transport your soiled apparel. Outdoor showers and changing areas offer convenient spots to clean up post-adventure.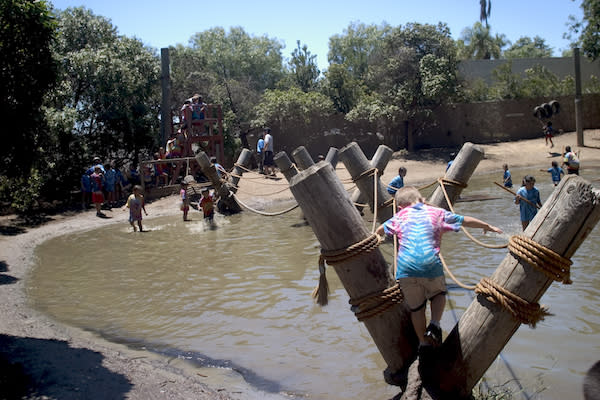 Event Tip: In the summer, the Huntington Beach Concert Band hosts its annual Summer Series in the park behind the library, featuring free concerts every Sunday at 5 p.m. from June through early September. Pack a picnic, chairs, and blankets, and enjoy the sights and sounds.
Hungry? Park Bench Cafe awaits you. This family-owned, dog-friendly outdoor cafe along Goldenwest has been serving up scrumptious breakfast and lunch fare since 1988. Take a seat at an outdoor table, take in the picturesque view of Talbert Lake—note, this lake tends to vanish during dryer seasons—and order the Huevos Benedictos with soy chorizo, Zebra Mocha, and a homemade cinnamon roll to start. Don't forget to scan the "Canine Cuisine" menu for a treat for your pup. Great for breakfast and lunch.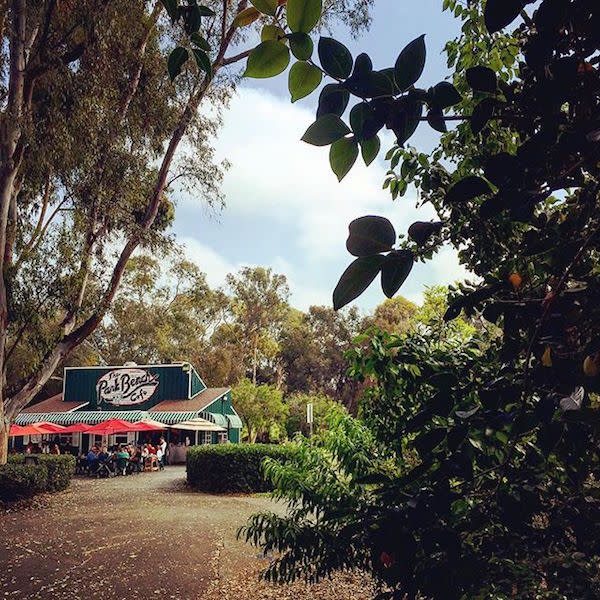 Fishing is permitted at Talbert Lake, and partakers 16 years of age and up must carry a visible fishing license.
Central Park West
Situated at the border of Central Park East and West, Shipley Nature Center along Goldenwest is an oasis within an oasis and a prime stop for birders, arborists, nature lovers, and kids alike. This ecological sanctuary features 18 acres of California native habitat, monarch butterfly waystation, education center, and darling gift shop. Self-guided trails weave throughout all eight habitats, offering bountiful birding and learning opportunities. "Parent & Me Time" every Wednesday at 11 a.m. invites families for themed discovery experiences. More events are held year-round, so be sure to check their website before you visit.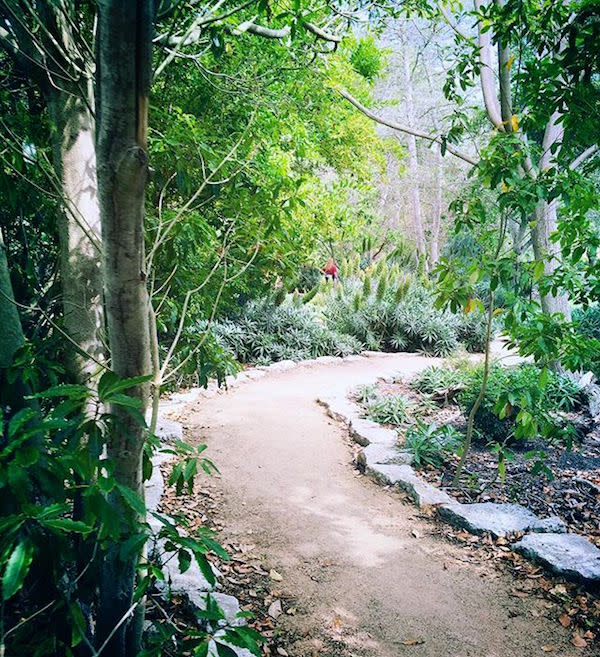 Ready for a game of disc golf? Never heard of disc golf? Just up Goldenwest from Shipley, the Huntington Beach Disc Golf Course is the only disc golf course in Orange County, and the second disc golf course ever built. Stretching across 15 acres, the course offers rentals and lessons, and scores the occasional visit from Huntington Beach native and four-time Pro Disc Golf Association World Champion Paul McBeth.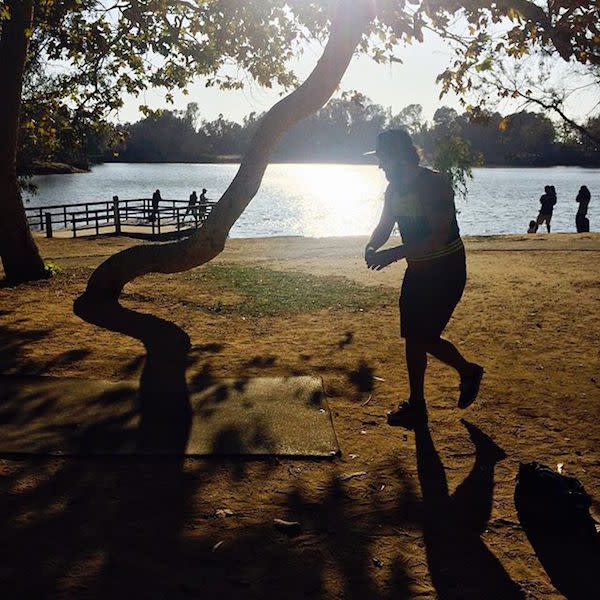 Just north of the Disc Golf Course, you'll spy the 154-acre Huntington Central Park Equestrian Center, where you can saddle up for a guided horseback ride. Take note of the charming Red Horse Barn, a popular space for weddings.
Senior Tip: If you're a senior or would simply like to see how seniors stay young in Huntington Beach, swing by the newly minted 37,565-square-foot Senior Center, also located along Goldenwest between Shipley and the Disc Golf Course. The $21 million facility promotes "active aging" and features a state-of-the-art Hoag Health and Wellness Pavilion.
As you continue through Central Park West, you'll pass by serene Lake Huntington and end up at Huntington Dog Park, situated on the edge of the park at Edwards and Talbert. With separate dog runs for large and small pups, the fenced-in dirt space offers something for every wagging tail, including donated balls, water stations, agility obstacles, artfully painted benches, and plenty of space to run wild.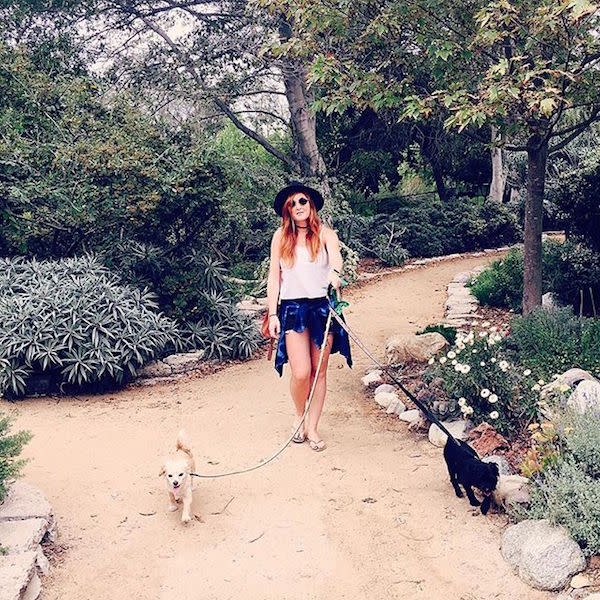 Fishing is also permitted at Lake Huntington.
Hungry? Head back to Lake Huntington for a bite at Kathy May's Lakeview Cafe, another dog-friendly and family-owned restaurant inside the park. Grab a seat inside or out for homestyle American food with a stellar view of the lake. Great for breakfast, lunch, and dinner.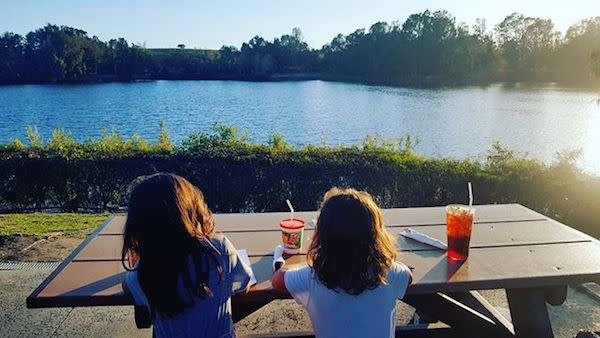 Huntington Beach Central Park is home to various events throughout the year, including the Orange County Pacific Islander Festival, Huntington Beach Civil War Days, and the Cherry Blossom Festival—so keep your eyes on our events calendar.