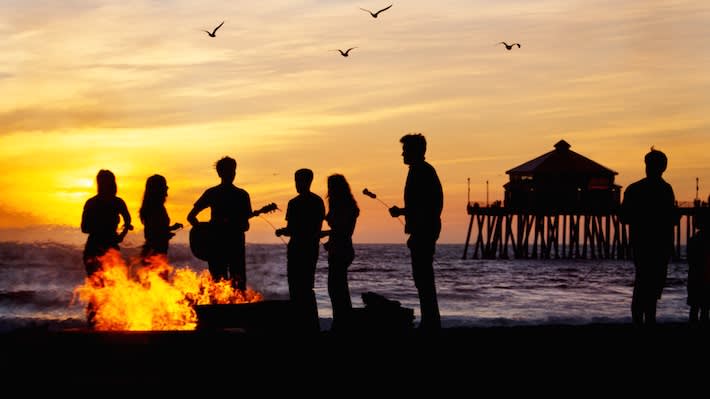 Soak up the Sun on Huntington City Beach
Let's be honest. You're here to relax on the beach and get a nice glow. With 276 days of sun in Huntington Beach it's hard to stay away from the sand. Make sure you load up on sunscreen before leaving your hotel (see our packing list below) and bring a bottle of water. Popular sunbathing locations include just North and just South of the Huntington Beach Pier. Watch the surfers and fisherman or grab a milkshake from Rudy's at the end of the Pier.
Beach Snack: Banzai Bowl or North Shore Poke
Before heading to the beach, grab a healthy snack on 5th Street. 
Banzai Bowl
 and 
North Shore Poke Co.
 are both local favorites, offering carry out options for when you're on the go.  The Maui Sunrise acai bowl is a favorite at Banzai Bowl while you can build your own bowl at North Shore Poke (we recommend poke with the waimea sauce and avocado). Lines typically stretch out the door for both locations, especially on weekends, so we recommend calling your order in ahead of time for both locations!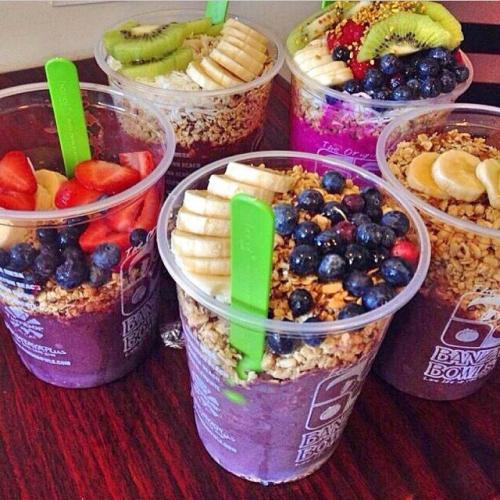 Bike the Ocean Strand
There are countless bike rental shops in Huntington Beach but the best place to ride is undoubtedly the Ocean Strand which runs parallel to Pacific Coast Highway and the Pacific for all 10 miles of beach. 
Rainbows at Aloha Grill
The world famous Rainbow cocktail drink features 5 different frozen cocktails all stacked on top of each other to make a rainbow of color and flavor. Sit back, relax and sip on the 
Aloha Grill
 patio as you watch the hustle and bustle of Main Street below.
Spark a Bonfire on the Beach
Grab some blankets and fire wood then head to the beach to claim one of our over 500 beach bonfire rings. Watch the sun set behind the ocean while roasting marshmallows for s'mores.
Taco Tuesday and Surf City Nights
The busiest night on Main Street, 
Surf City Nights 
Street Fair and Farmers Market takes place every Tuesday night. Grab some fresh produce, find locally made souvenirs or enjoy the live entertainment on the first 3 blocks of Main Street and first block of 5th Street. Come hungry for the food vendors and countless Taco Tuesday deals at Downtown eateries.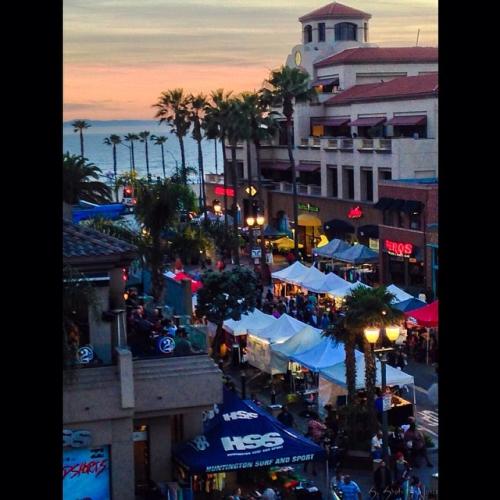 Ride the Bull at Blackbull Chophouse
Start the party at 
Blackbull Chophouse
 located in Downtown Huntington Beach. Dance away to the DJ and take a spin on "Bodacious", the mechanical bull.
You know how to pack the essentials for any overnight trip such as clean clothes and toothpaste, but we've put together a list of important items you'll need on your Spring Break trip to Huntington Beach: