Born by a handful of visionary Malibu surfers in 1984, the Surfrider Foundation has evolved into 90 worldwide chapters with more than 50,000 international members over the past 30 years. The San Clemente-based grassroots environmental nonprofit has established itself as a household name, one synonymous with protecting and preserving the world's oceans, waves, and beaches. Beach cleanups are a major part of Surfrider's ocean advocacy mission, and the Huntington Beach/Seal Beach Chapter alone hosts nearly two dozen annually.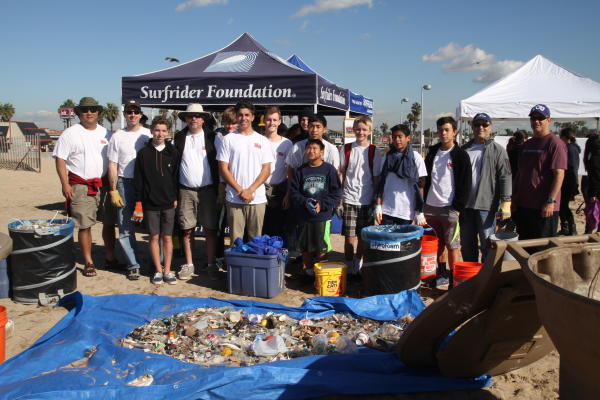 When Surfrider's local cleanups kicked off in 1989, between six and 30 volunteers showed up on the sand, ready to comb the grains. Today, that number has skyrocketed, with 150 to 800 volunteers rolling up their sleeves—some fulfilling "Service Learning Hours" for high school or court requirements.
Sponsored cleanups are held monthly at Huntington City Beach, Huntington State Beach, Bolsa Chica State Beach, Sunset Beach, and Seal Beach from 8 a.m. to noon. The next cleanup will take place on Saturday, April 11, aka O'Hana Day, at the Seal Beach Pier. View the complete 2015 schedule.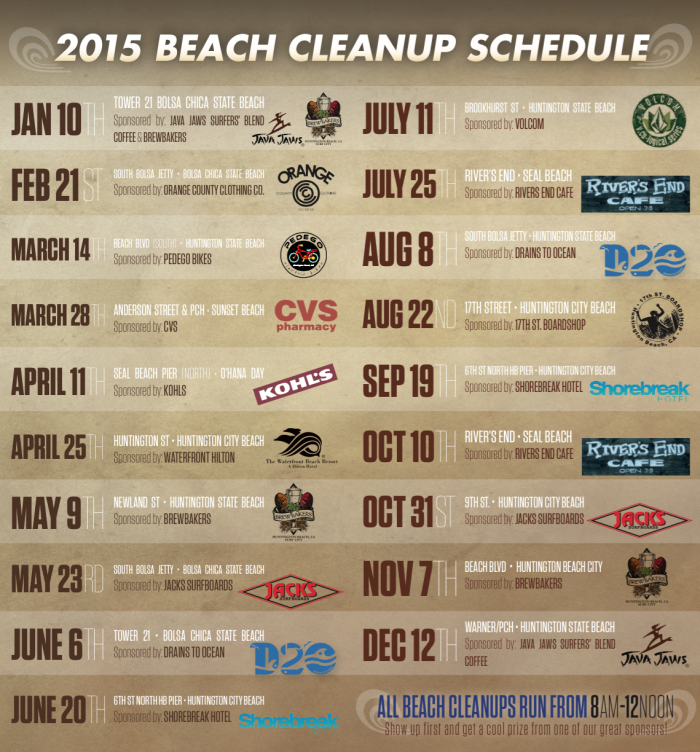 Bags and hand sanitizer are provided, but Surfrider prefers that volunteers bring their own reusable buckets, reusable bags, or upcycled plastic or paper bags for cleanups, as well as work or garden gloves, hats, and sunblock. Parking is waived at state beaches before 10 a.m.; parking at city beaches is free on numbered streets, or bring quarters for meters.
Says Chairman Tony Soriano of the dynamic, organized effort, "We've been recording debris count for 11 years now." A single cleanup can yield hundreds of pounds of rubbish. The largest offender of the Pacific is cigarette butts (2-plus million and counting), followed by millions of food wrappers and containers, plastic bottles, plastic bags, caps, and lids.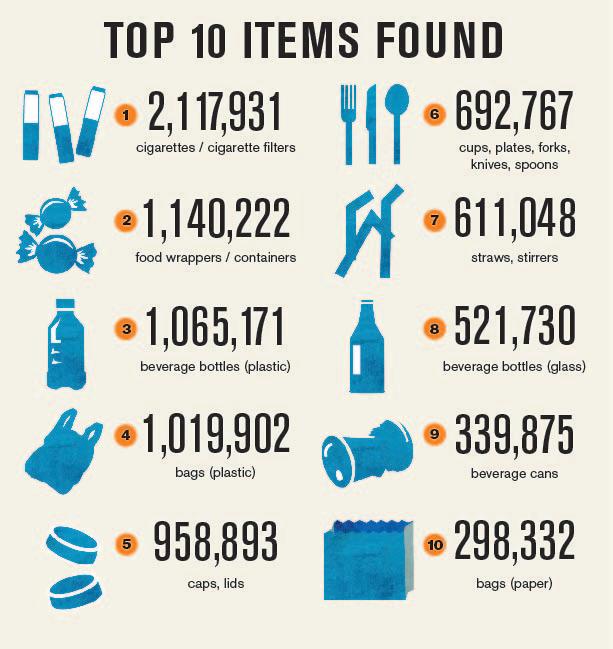 Surfrider outlines 10 ways to help keep our seas trash-free: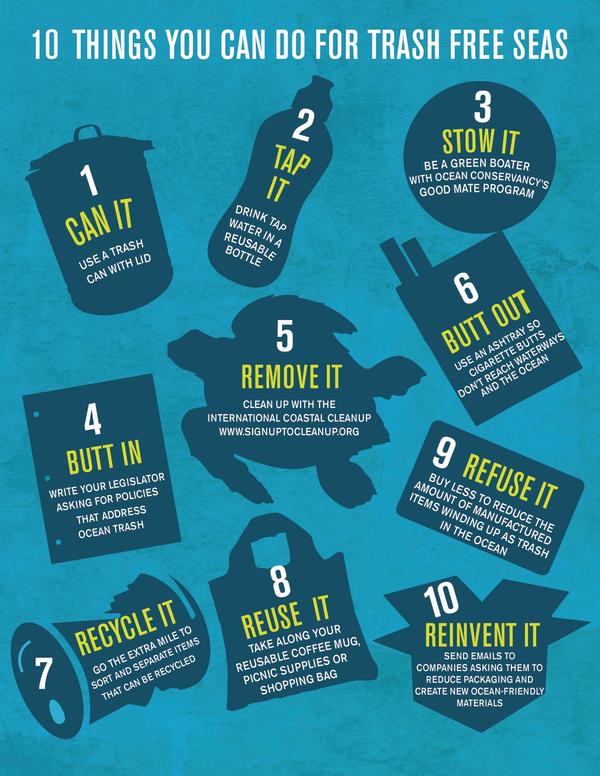 Aside from its beach cleanups initiative, Surfrider also spearheads several other campaigns, including Hold On To Your Butt, Help Your Harbour, Ocean Friendly Gardens, Ocean Friendly Restaurants, Rise Above Plastics, Blue Water Task Force, and more.
Mother Earth needs a few (billion) good proponents, and the time to get involved is now. Get started here.
Follow Surfrider Huntington Beach/Seal Beach Chapter on Facebook, Instagram, and Twitter.