'Tis the season to shop 'til you drop, and Huntington Beach scores fresh options this year thanks to its brand new Pacific City. Located along Pacific Coast Highway just a short walk south of the pier, the hip retail and restaurant communal hub opened its doors in early November, introducing more than a dozen new shops with many more to come. Grab your list, check it twice, and head over to our new city within a city for a shopping experience like no other. 
SHOPPING GUIDE
Saavy Naturals
Marking the first brick and mortar for husband-wife team Hugo and Debra Saavedra, Saavy Naturals is the place to shop for soaps, body scrubs, and candles. All products are 100% natural and food-grade (yes, you can eat the candle wax if you feel so inclined!), vegan, gluten-free, soy-free, cruelty-free, and non-GMO. Shop aromatic handcrafted bar soaps, liquid hand soap, body wash, body cream, sugar and salt body scrubs, shampoo, conditioner, bath salts, fizzy bath bombs, coconut wax candles, and herbal bath tea. Seasonal scents include pumpkin spice, peppermint candy, spearmint oat, winter solstice, and evergreen. Throughout the holiday season, they're offering special gift baskets and $10 10-scent sample bags.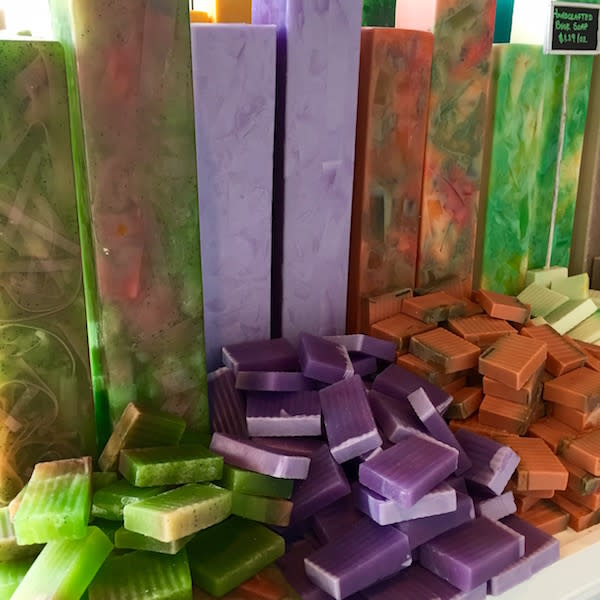 Cherry Hills Market
Another first brick and mortar, Cherry Hills Market houses quaint, carefully curated home decor, from vintage and antique finds, to handmade furniture and accent items. We spied a charming assortment of holiday decorations and a few especially unique goodies during our visit, including artificial Christmas trees, snow globes, folk art water fountains, cast iron dog tail hooks, metal surfboard hooks, bell jar candles, paint and antiquing glaze, lanterns, birdhouses, metal bicycle planters, and various glass bottles—perfect as centerpieces. They carry cards too.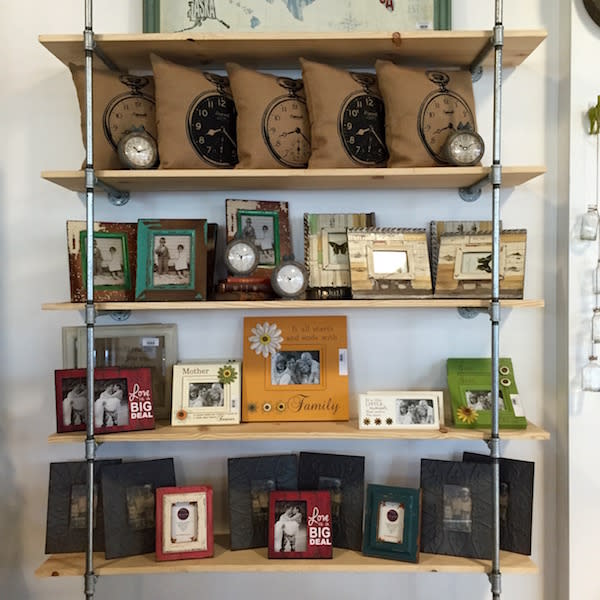 The Wearhouse
Curated by owner Sara Wear, this stylish contemporary boutique offers apparel for women and men, along with fabulous accessories for the ladies. Inside you'll find men's shirts adorned with boat captains and deer, women's clothing enlivened with patterns and lines, vests, Sunday brunch graphic tees, boho jewelry, hats, boots, heels, sweet tea soaps and lotions, and plenty of fringe.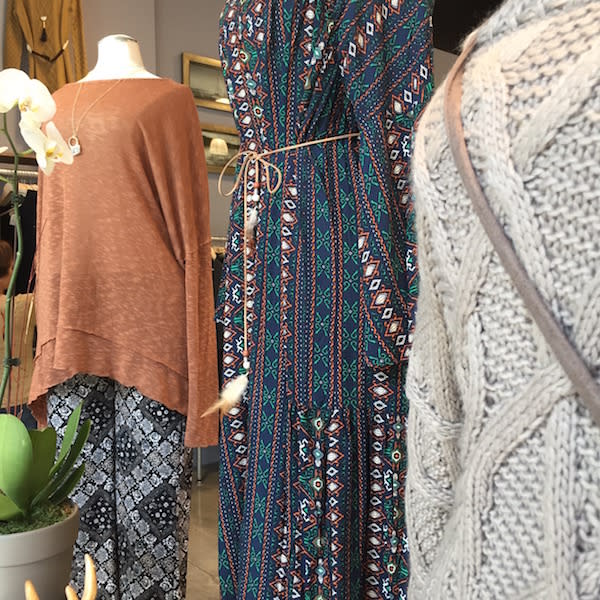 Top Dog Barkery
Our four-legged friends deserve the finest in treats, toys, accessories, and grooming supplies and services. Top Dog Barkery offers all of the above, including holiday treats like canine cookies, "pupcakes," chewy sticks, and stocking stuffers.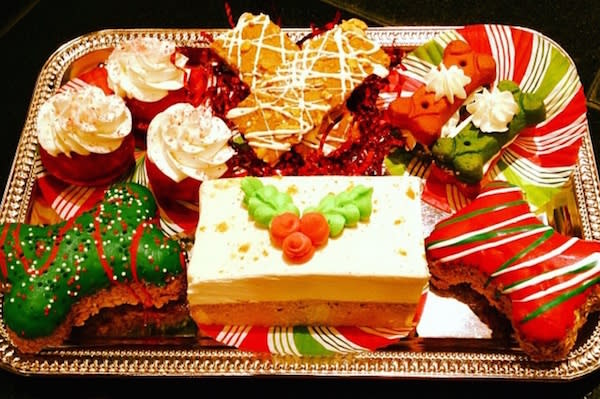 Ocean Blue Art + Design 
Adorning the walls of Pacific City's exclusive art gallery are rotating artworks by roughly a dozen artists, ranging in style, medium, and price, and celebrating California lifestyle. Be sure to follow Ocean Blue Art + Design on Facebook for upcoming holiday events.

The Plantation
Capturing the spirit of Aloha, The Plantation transports shoppers to the islands with its unique coastal chic home furnishings, jewelry, and accessories. Notably stocking seashells, starfish, and octopi, the shop features unique goods like octopus "Aloha" towels, picture frames, "Mele Kalikimaka" pillows, "Hello Sunshine" signage, books, dishes, candles, and body elixir.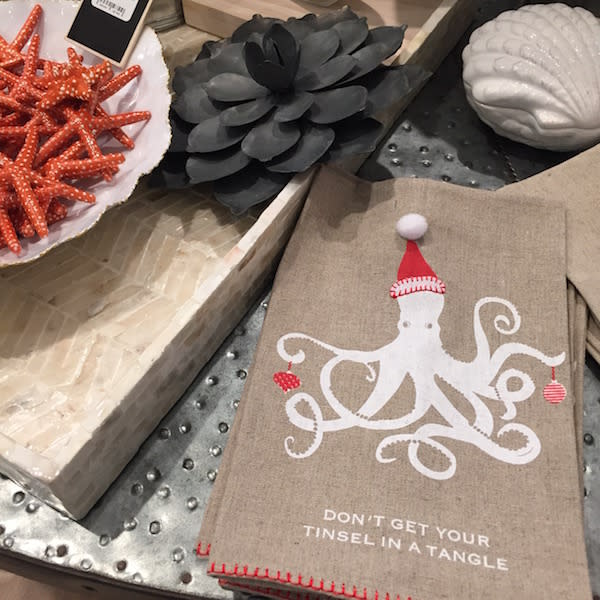 The Nook
If it's just jewelry you're hunting, enter The Nook, which specializes in women's fashion jewelry. While women are notoriously hard to buy jewelry for, the shop offers something for almost every style, with delicate to chunky statement pieces and ring, earring, and bracelet sets. Shop bags and clutches inside too.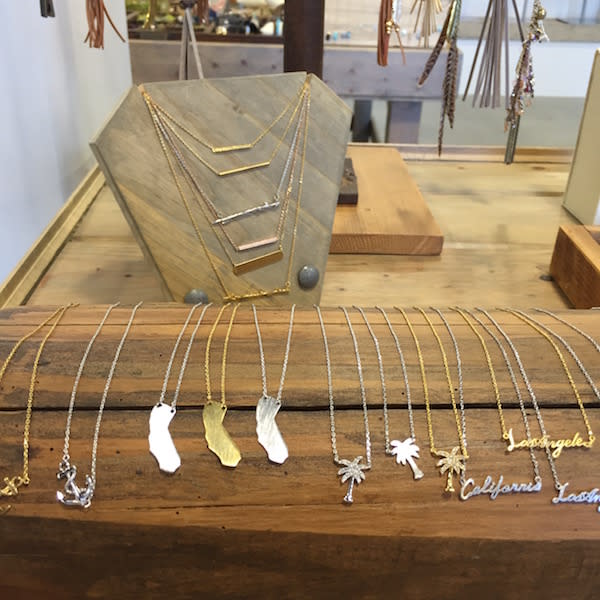 Irene's Story
What is now the second location in Downtown Huntington Beach, this bohemian boutique carries trendy, affordable women's apparel in almost every color, pattern, and fabric, as well as stylish footwear, mod jewelry, and Nature Republic products.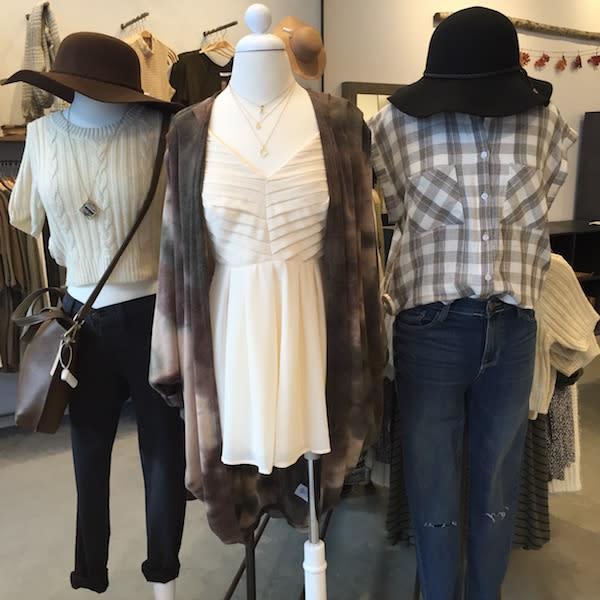 Chico Hats
Every man and woman needs a good hat, which is (obviously) this shop's specialty. Find styles for men and women, from sports caps to fedoras to straw and floppy.
MAC
Not only can you grab the latest in makeup products, which make excellent stocking stuffers, you can also have your face painted by a pro for that holiday party or year-end wedding. Shop makeup sets and glittery nail lacquer, then book a makeup appointment or a seat in the private makeup room. MAC's one-on-one lessons are a great gift idea too.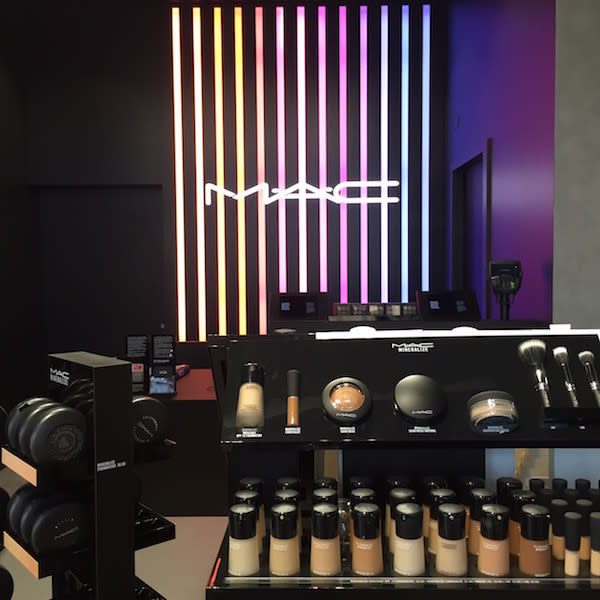 Tommy Bahama + H&M
Surely you're already familiar this pair of well-known retailers, which conveniently stock their standard apparel and accessories at Pacific City. For the laid-back look of the islands, head to Tommy Bahama for men's and women's ensembles. Trendy, affordable styles for ladies and gents are aplenty at H&M—including Christmas sweaters.
Equinox
Score premium fitness apparel and gear right inside the door, and grab a fresh-made smoothie or juice while you're there.
BITES + BREATHERS
Of course, the sport of shopping requires frequent time-outs, and Pacific City offers seats, eats, and games. Pause for a quick foosball match, then take a load off at one of various outdoor ocean-view hang spaces. Grab a wood-fired pizza and craft brew at Simmzy's, authentic tacos at Ola Mexican Kitchen, or artisanal cheeses, fresh-baked bread, and craft beer at Saint Marc Pub-Cafe, Bakery & Cheese Affinage (opening December 12).
EVENTS
Pacific City also has a few festive events lined up in December, including:
Holiday Gift To You
When: Saturday, December 12, and Sunday, December 13, 11 a.m. to 5 p.m. 
What: An elevated shopping experience featuring free tote bags for first guests, DJ, complimentary tastes, holiday decor, Santa, and more.
Santa's In Town 
When: Saturday, December 19, and Sunday, December 20, 11 a.m. to 5 p.m.
What: Free photos with Santa.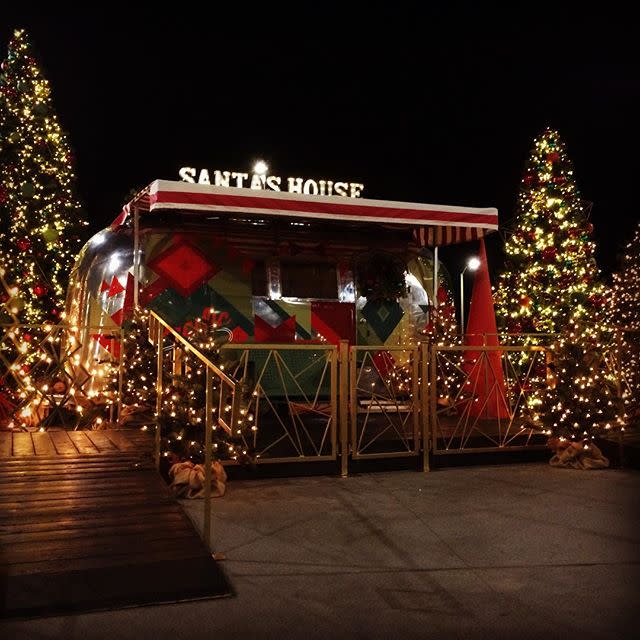 Pacific City is located at 21010 Pacific Coast Highway, Huntington Beach, CA 92648.
*Cover photo by @hmtz837