Updated April 27, 2022
What better way to explore a beach town than by cruising its coast on two wheels? With pedals circling under your feet and the sun shining over your head, you can go just about anywhere in Surf City USA. Here's why you should want to ride your bicycle, and where to rent your ride.
5 REASONS WHY
1. 10-Mile Paved Beach Path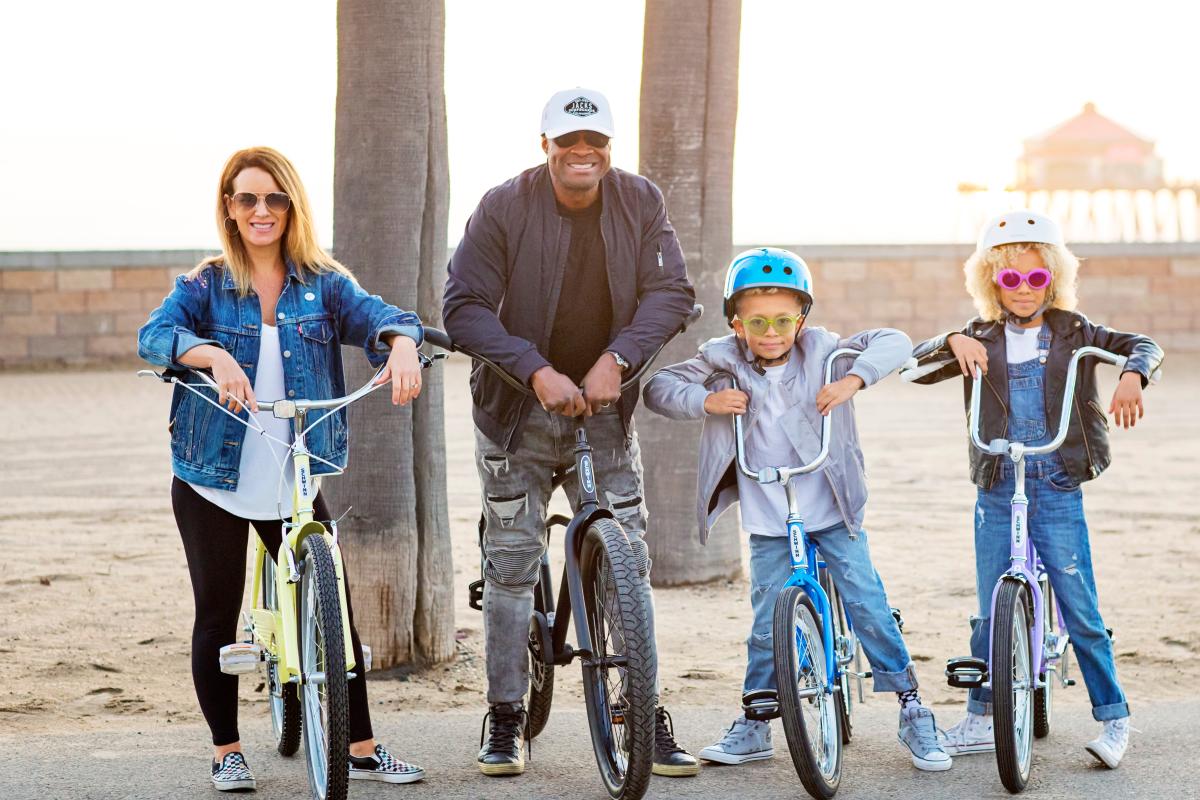 Huntington Beach boasts 10 miles of uninterrupted shoreline, and running parallel to it is a paved beach path offering the perfect route for a smooth bike ride. Head south and pedal down to Newport Beach, or go north and cruise into Sunset Beach. Whichever way you choose, you won't be disappointed.
2. Ocean Views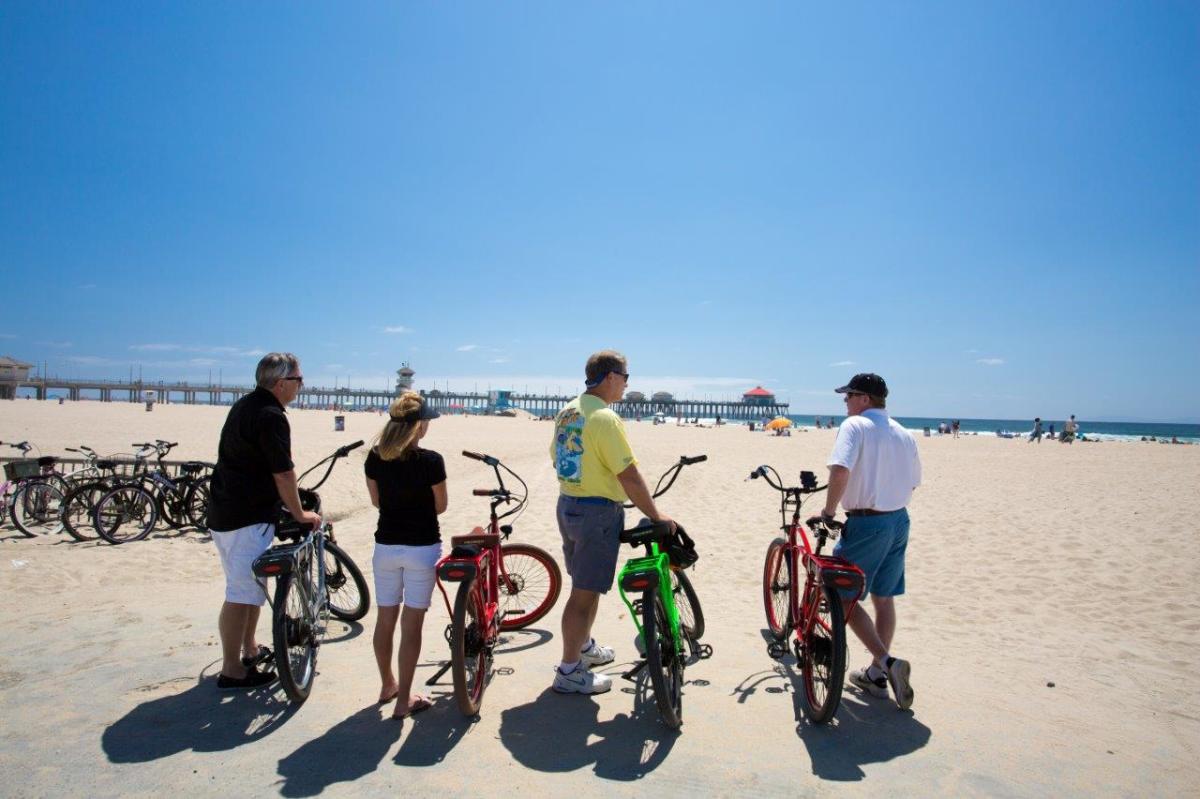 Serene and scenic, the 10-mile paved beach path runs along the coast, offering stellar ocean views. If your breath isn't taken away by your workout, it will be by the sights of the sparkling blue Pacific Ocean and Catalina Island in the distance.
3. Good Weather Year Round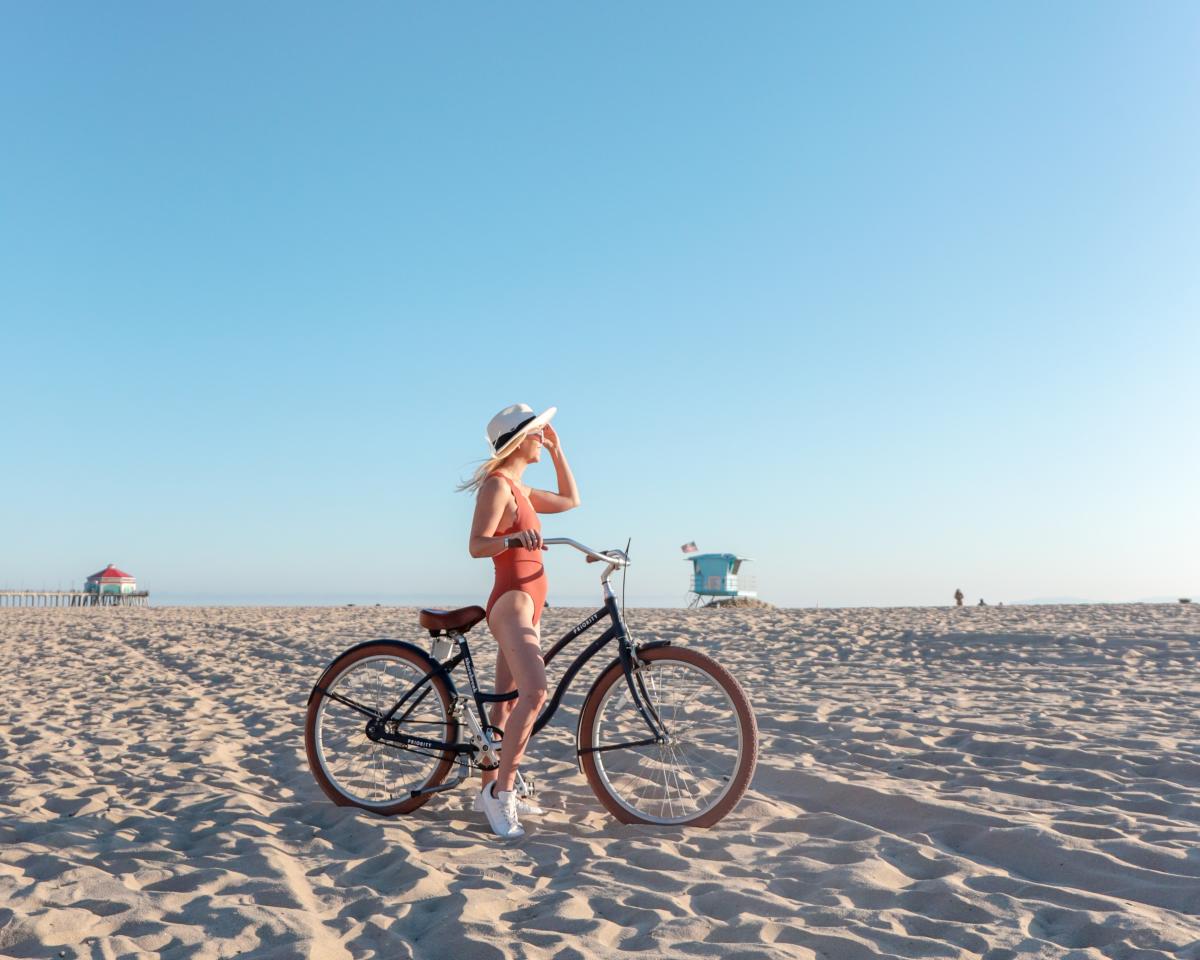 Why do we call our coveted climate "the endless summer?" Because we are blessed with 281 days of sunshine every year and an average temperature of 80 degrees. Call it a state-of-mind, if you will, as locals revolve daily life around the great outdoors all year long. Feel that sweet endless summer breeze as you coast the coast.
4. Beautiful Sunrises & Sunsets
Vibrant shades of orange, pink, purple, and red ignite the Huntington Beach sky at both sunrise and sunset throughout the year, and these breathtaking displays reach their peak in the fall. Plan an evening cruise to witness a magnificent sunset along the horizon, or remember that the early bird gets the worm, and in this case, the worm is an epic sunrise. Start your day with a leisurely bike ride, and stop off at one of many breakfast spots to refuel.
5. Bicycle-Friendly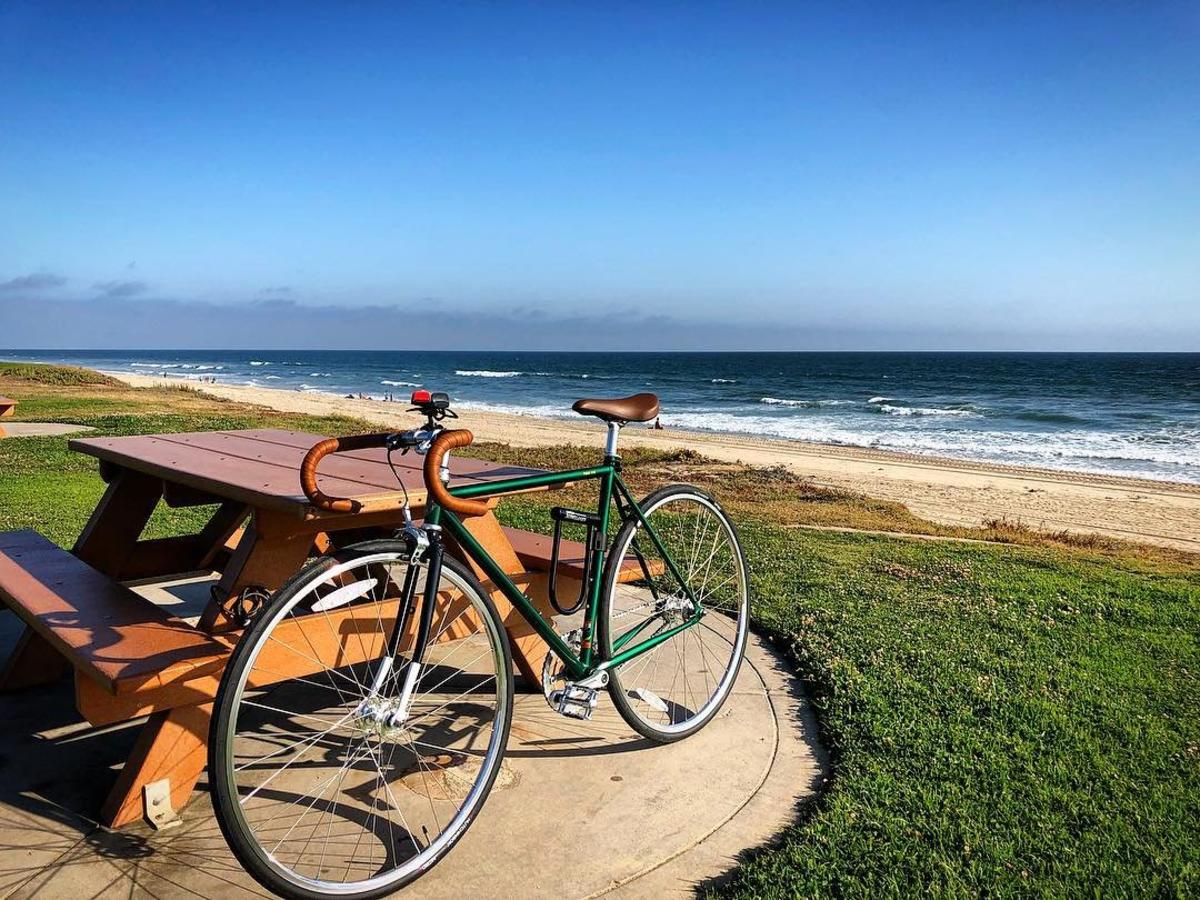 Huntington Beach is recognized by The League of American Bicyclists as a Bronze level Bicycle Friendly Community, which means it's a bikeable community and one of more than 65 in the state of California. Bicycle Friendly Communities welcome bicyclists by providing safe accommodations for bicyclists and encouraging people to bike for transportation and recreation.