Southern California is known around the world for its craft beer, from San Diego County's Stone Brewing Co. just a short drive down the I-5 to the FirkFest cask beer festival in Anaheim. But over the last few years, Huntington Beach has put itself on the map with a vast selection of top-quality pours from microbreweries and brewpubs. Get your fill of barley and hops with this crafty tour through Surf City.
The first craft beer production facility in Surf City, USA, Beach City Brewery opened its 15-barrel brewhouse in 2014. The industrial facility, tucked away on a side street off Beach Boulevard and Talbert Avenue, proves that brewers don't need to have an ocean view to capture the quintessential Huntington Beach experience. Walls feature a sand-like texture, while picnic tables in the intimate tasting room encourage camaraderie over a cold pint of beach-themed brews. Many beers are named in honor of Surf City: PCH Pale Ale, Hang Ten double IPA, Beach Cruiser Berliner weisse, to name a few.
Must-try beer: Ruski Noir, a Russian imperial stout, frequently brewed in different variations. The dark beer has a flavor composition of dark chocolate, coffee and American Hops that "fade and become more complex over time."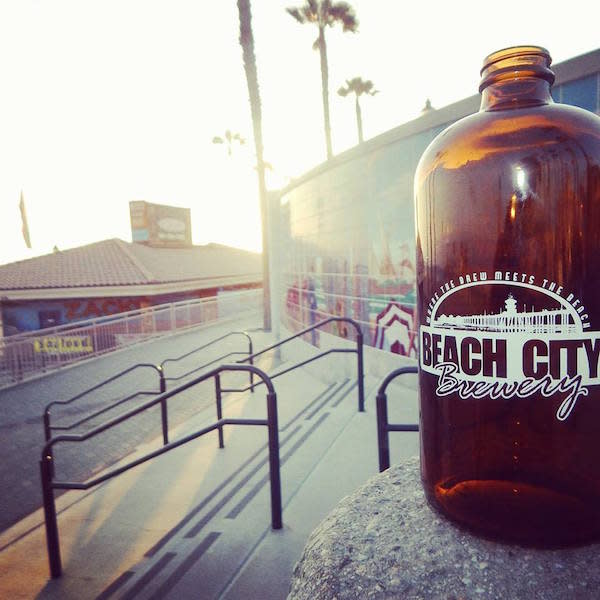 7631 Woodwind Dr.
Huntington Beach, CA 92647
714-842-9160
beachcitybrewery.com
Another hidden gem in Huntington Beach's industrial district, Four Sons Brewery has a cult following in town. It's owned and operated by the Dufresne family, and you'll often run into parents Duke and Daune or their four sons in the tasting room. Build your flight of 4-ounce pours at the counter, then grab a seat so you can relax and play a board game or two (giant Jenga, a beanbag toss and chess are favorites). The tasting room has multiple brews on tap, including year-round and seasonal varieties like The Coco, a coconut amber that stands in refreshingly light contrast to hop-forward brews such as Land of Hopportunity (an American IPA) and Hopprentice (session IPA).
Must-try beer: Nightmare on Gothard Street, a chocolate coffee stout. An aroma of dark roast coffee mingles with chocolate notes, slightly bitter on the finish with a frothy head.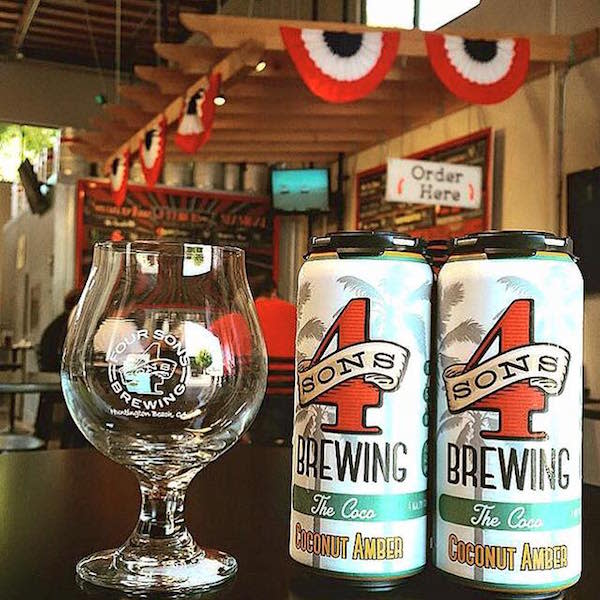 18421 Gothard St., Ste. 100
Huntington Beach, CA 92648
714-584-7501
What started as a craft beer delivery service in 2014 quickly became a hit—so much so that Riip Beer Co. opened its flagship tasting room and home-brew supply shop on Pacific Coast Highway near Warner Avenue late last year. The nano brewery is known for its IPAs, so order a four-pour flight before grabbing a coveted seat on a barstool. With 10 beers to choose from daily—Riipalicious and the blonde varieties are among the favorites—there's something for everyone.
Must-try beer: Dan K IPA, a "crisp, floral and dank" India pale ale. This minimally bitter IPA won gold for best beer at the Taste of Huntington Beach.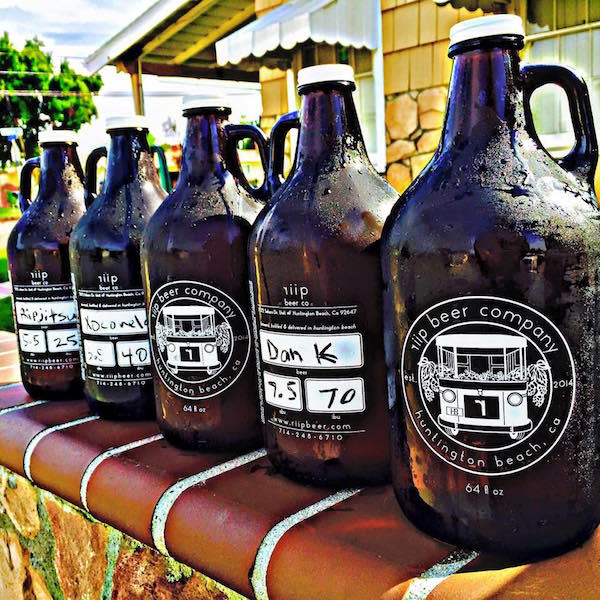 17214 Pacific Coast Highway
Huntington Beach, CA 92649
714-248-6710
Beer fans visiting downtown Huntington Beach will want to make a stop at Huntington Beach Beer Co., located right in the heart of Main Street. The brewpub is located on the second floor above Baskin Robbins and opens daily at 11 a.m., with food and drink options for lunch and dinner in the sit-down restaurant. Lighter brews are plentiful here; many hover around 5 to 7 percent ABV—an incentive for patrons to move down the tap line to try them all.
Must-try beer: The Huntington Beach Blonde, which won the silver medal at the LA County Fair in 2009 in the golden ale category. Masking the very mild bitterness is a grain aroma with flavors of cooked corn and malt.
201 Main Street Ste. E
Huntington Beach, CA 92648
714-960-5343