This fun and delicious 3 hour food tour visits some of the best eateries in Surf City USA.  Tour guide Sherry Hardesty is a veteran flight attendant and Huntington Beach local. Her vibrant energy and knowledge of the local neighborhood make this guided tour an eating adventure not to be missed!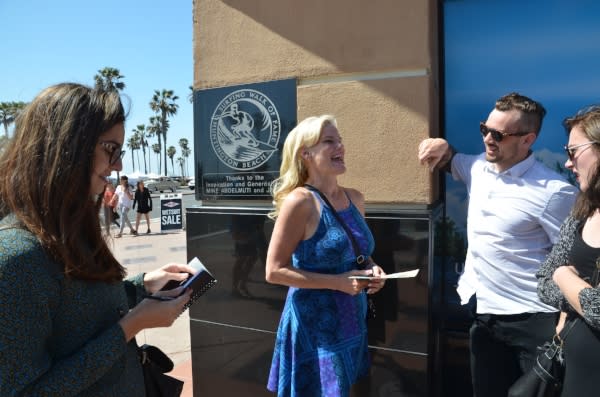 The tour starts in the heart of Huntington Beach in front of Jack's on Main Street, across from the pier. Sherry begins by telling the story of how Huntington Beach became known as Surf City USA as well as the meaning of the stars along Main Street.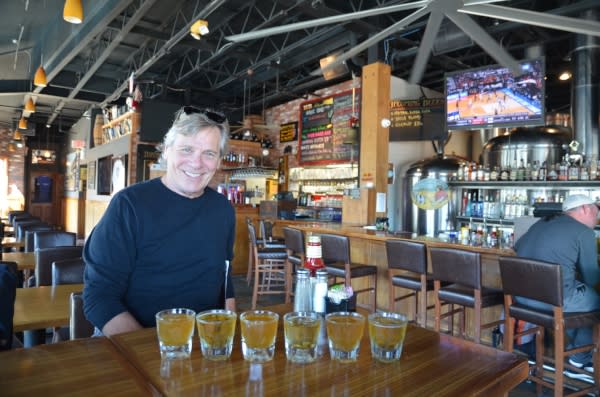 First stop on the tour is the Huntington Beach Beer Company.  Every guest receives two generous glasses of craft brews. Our group enjoyed the Huntington Beach Blonde and the Main Street Wheat.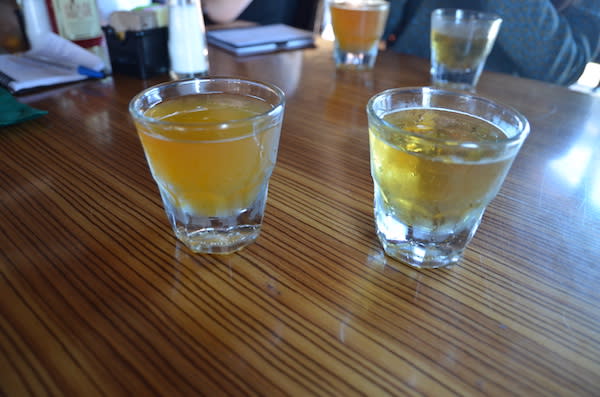 Next we went to a local favorite: Longboard's! This pub has amazing, beach themed interior with surfboards hanging on every wall. We tried the pub's famous Jerk Chicken. Yum!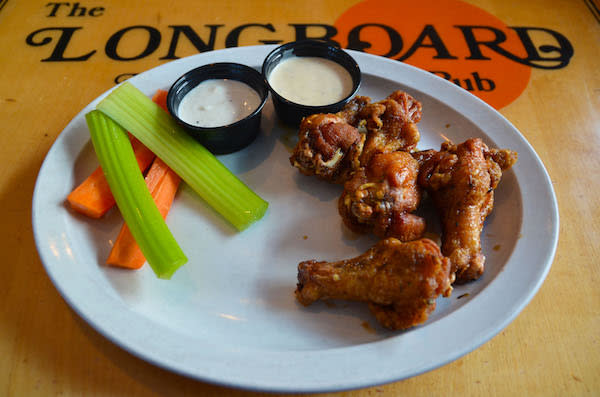 Before heading to our next stop, Sherry led the group for a walk on 5th street, where guest can see several beautiful Huntington Beach homes.  Sherry shared the city's policies on how historic homes in Huntington Beach are restored. Definitely an interesting bit of information!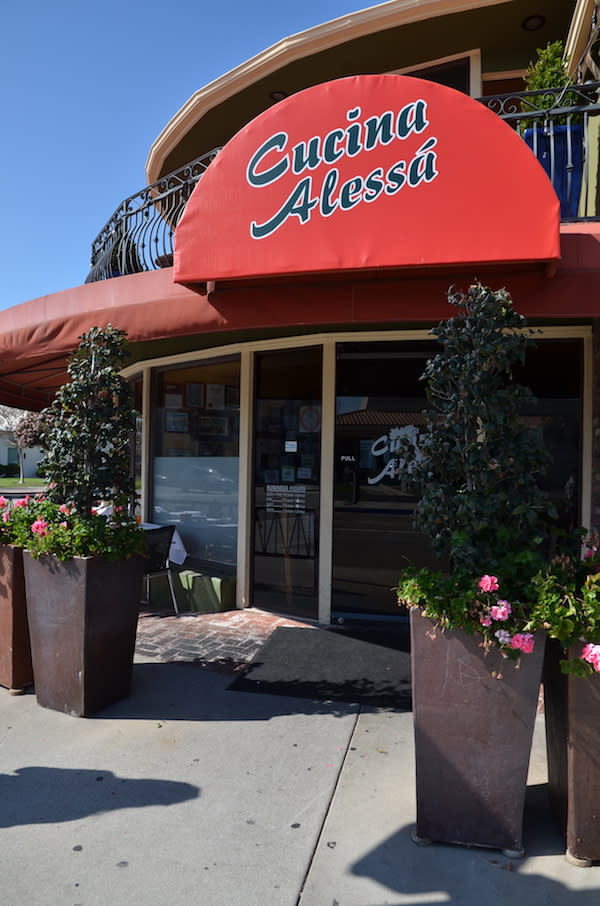 At the corner of Main and 6th, is another local favorite: Cucina Alessa. This upscale restaurant serves authentic Italian dining and wines.  We enjoyed a generous serving of their butternut squash ravioli with browned butter and sage, or as the Italians say, "ravioli di zucca."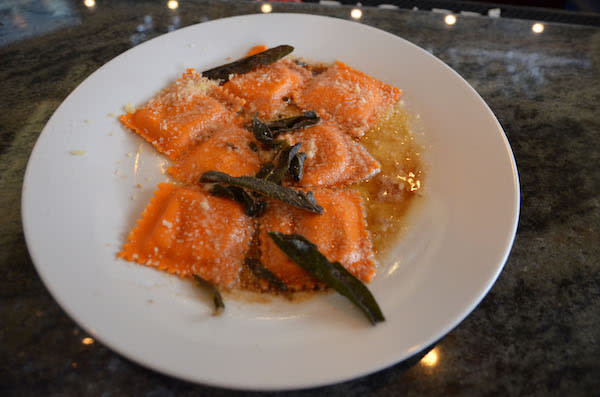 Heading back downtown, we stopped by Main Street Wine Company. Here, guests can choose from a glass of Cabernet Sauvignon, Chardonnay or Prosecco while munching on a mini cheese plate.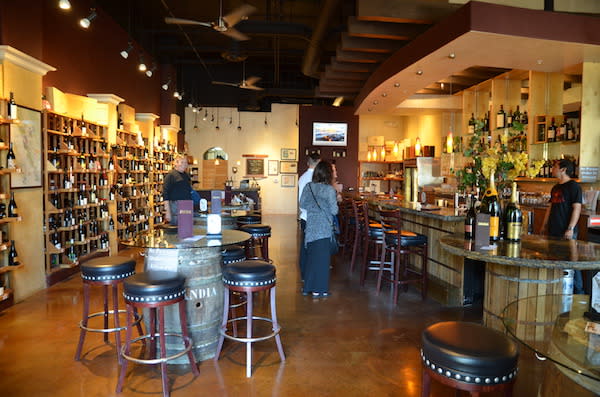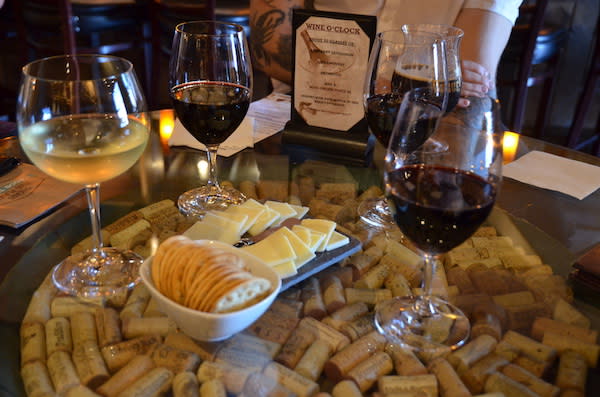 A few doors down is Pizza Lounge, which crafts artisan pizzas. Our group enjoyed 2 slices each from two of their specialty pizzas.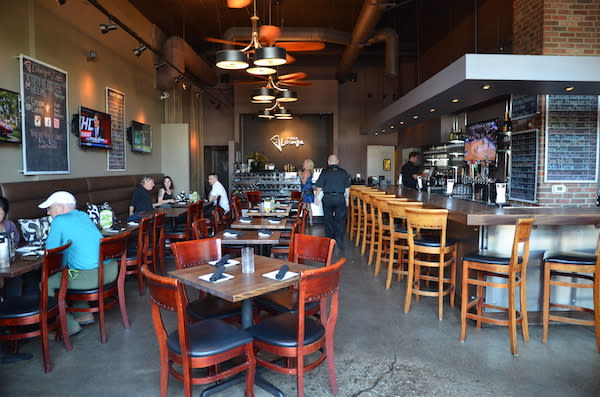 The first pizza was "Basil, Chicken, and Sausage," which had a delicious red sauce, creamy pesto basil, crumbled sausage, red onions and fresh basil, mozzarella, and topped with tender chicken slices. Wow! It was as delicious as it sounds.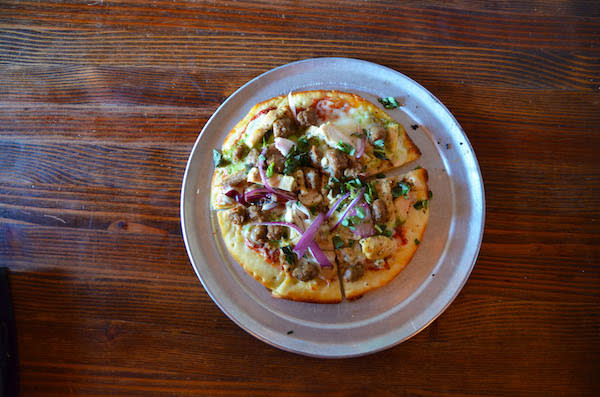 The second pizza was "Chipotle Shrimp".  This pizza has a layer of spinach, cream sauce, garlic shrimp, house made chipotle sauce, and is topped with cranberries, goat cheese and mozzarella. Delicious!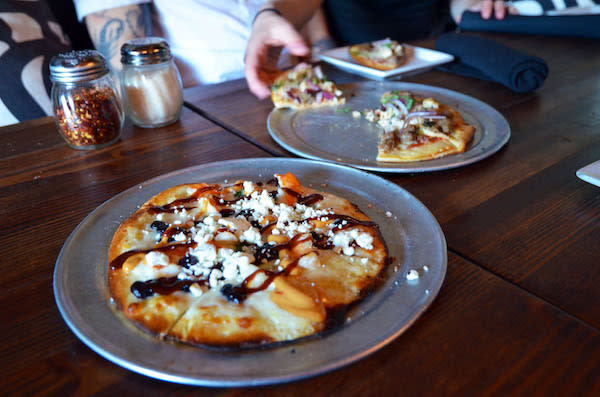 Last but not least – dessert! Nothing beats Mangiamo Gelato – where the gelato is hand crafted and made daily. The tour includes a small cup with up to three flavors. This was the perfect end to a delicious food tour!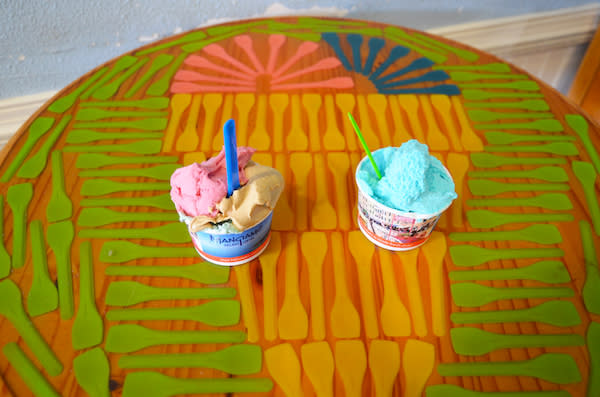 For more information about the Walk, Wine & Dine food tour visit www.walkwinedine.com and like them on Facebook!