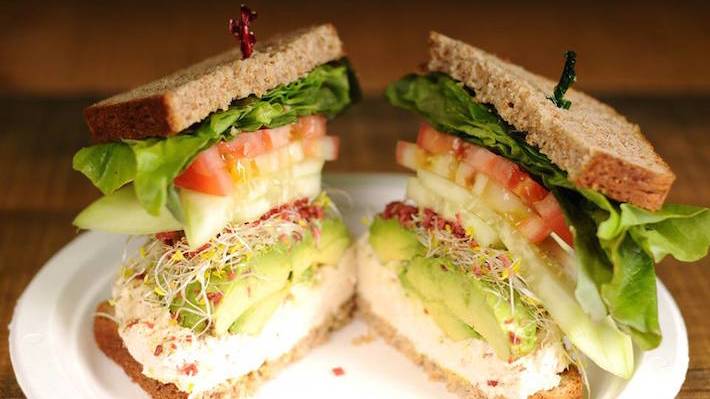 Huntington Beach has a thriving and varied restaurant scene that runs the gamut from Mexican fare through French, Italian, Middle Eastern, Asian and down-home American to even Hawaiian and Peruvian.
Not forgotten are the vegetarians and vegans among the city's many residents and visitors. In fact, meat- and dairy-free offerings are rapidly proliferating on local menus, and restaurants dedicated wholly or in large part to vegetarian tastes are a growing part of the local scene.
The granddaddy (or maybe grandmommy) of them all is
Jan's Health Bar
, which started some 40 years ago in the late, great George's Surf Shop in the first block of Main Street. Jan Gaffney's salads, juices and sandwiches – especially the monumental avocado, cheese, tomato and sprouts on whole wheat – became a staple of the local surfers and residents.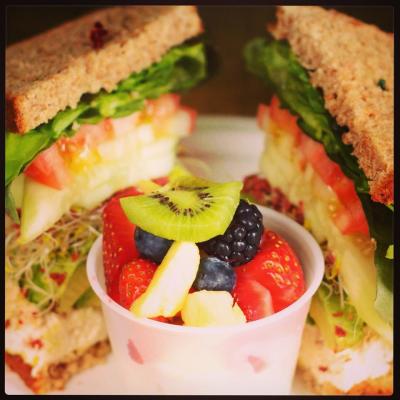 Today, Jan's continues to offer a largely vegetarian menu (tuna and chicken do appear in some of the sandwiches) at it's 501 Main St. location, now owned by Poppy Holguin, who began as a waitress at Jan's as a sophomore at Huntington High.
"The stories and memories our customers share about eating at Jan's inspire me on a daily basis," Holguin says.
Jan's also now has a second location, in Costa Mesa.
Over the years, and especially in the last decade, Jan's has been joined in the vegetarian space by several eateries, including:
 
Bodhi Tree Vegan Cafe, on Main Street next to Jan's, features a tasty and inventive Southeast Asian menu with fresh veggies and meat substitutes. You can start with pho and end with a Thai iced coffee and green tea muffins, and in between choose from favorites such as chicken katsu, spring rolls with peanut sauce, pad thai, orange peel chicken or eggplant hotpot.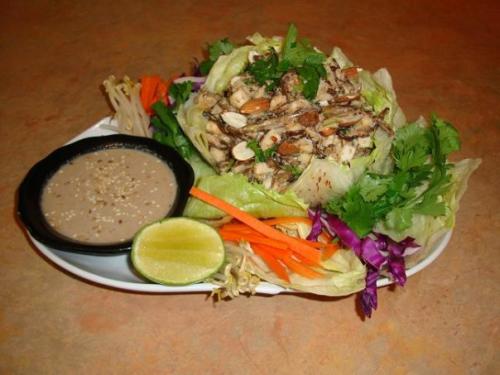 Mitasie 3, in the Edinger Plaza center across the street from Bella Terra, also features vegan dishes in various Asian styles. A favorite is the garlic noodles, but delicious choices include sweet and sour chicken, soy beef lemongrass vermicelli, wonton soup and spicy tuna roll along with a lot of dessert choices, from tiramisu to coconut cake.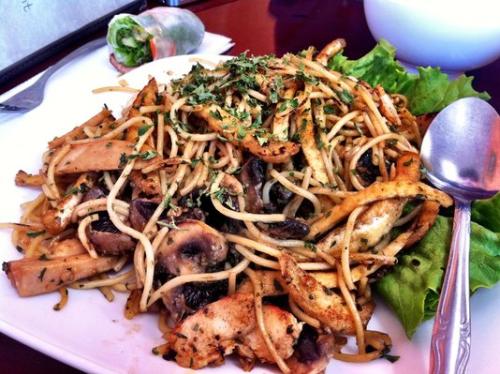 Secret Spot, next to the gas station at PCH and Warner Ave., is no secret to Sunset Beach surf locals, who flock to its tasty, mostly vegetarian offerings served in large portions at prices that can best be described as extremely reasonable. It's hearty fare; perfect for the ravenous hunger that comes after three or four hours of drops, kickbacks and barrels. The avocado breakfast burrito, for instance, includes grilled red potatoes, onions, tofu, avocado and homemade salsa in a wheat tortilla, all for $5.99. Dude!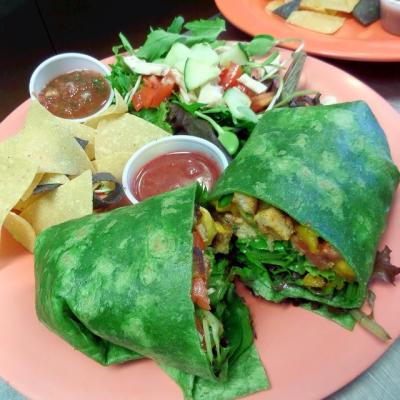 A new favorite of downtown locals and visitors is Banzai Bowls, which opened at 222 5th St. and immediately became a hit with its fruit and veggie bowls and smoothies, featuring the Amazon powerhouse – acai. Surf videos play on screens in the small dining room, many featuring surfers on the shop's sponsored team.